Food brings people together, it shares backgrounds and cultures, it creates conversations and can express love and friendship when words are inadequate. So, we are excited to spotlight a local chef extraordinaire, Heather Ciprani. Heather is a master at preparing food that expresses the region, with pure joy and without any pretense. Heather has been cooking at the winery property where she resides for over two years (although she's been engaged in the art of cooking her whole life).  We fell in love with Heather's cooking after one taste at a special event, and since then she has been providing meals for our guests on various excursions and in-house special events. We sat down with Heather to answer a few questions about her approach to food, and she shared a recipe for you to try at home! Just make sure to take pictures, post them, and tag the hotel when you've tried it!
Dundee Hotel (DH):  What is your earliest memory with food?
Heather Ciprani (HC):  Oooh, wow. I am not totally sure, but I guess maybe foraging for dandelion greens when I was super young. It was funny because they were so bitter, but when we get home after picking bags upon bags of them and then drizzle it with good olive oil, salt, pepper, and a hunk of Italian bread, it was perfect!
DH:  How do you set a scene/mood when cooking at home? For example, do you have a go-to playlist, favorite apron, etc.? Do you prefer to cook alone or with friends? 
HC:  I either love to listen to soul and R&B, or French music, although my partner started playing Frank Sinatra the other evening and it was fantastic. Now that we have a little baby at home, it's a bit different than it used to be. But mostly, everyone is gathered around the kitchen whenever I am in there and when I say everyone I mean my dogs, babies and partner 🙂 It's a party, everyone waiting for a taste of something yummy. It's pretty cozy I would say.
Heather's foraging adventures continue!
Whether at home or at an event Heather's recipes are the foundation to a wonderful experience. 
DH:  What is one rule, quote, or philosophy you find especially helpful in the kitchen?
HC:  Experiment, play, and have fun! Food is meant to be enjoyed and shared, and if it's a great chef whose restaurant you are about to eat at, try the craziest stuff and the specials. They are usually the BEST and things you normally wouldn't cook for yourself.
DH:  What is one recipe you'd like to share with our readers to try at home, and what wine do you recommend pairing with it? 
HC:  Yes! This recipe is absolutely PERFECT for right now and this summer. I absolutely adore it with Patty Greens Sauvignon Blanc. Trust me, your taste buds will thank you!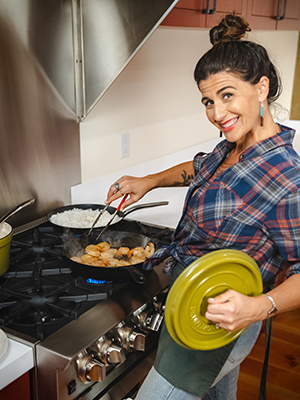 Let Heather inspire you to try something new in your kitchen!
Patricia Green Cellars is located in Willamette Valley's Ribbon Ridge region. Their Sauvignon Blan pairs perfectly with Heather's recipe.
8 oz. cream cheese, room temp
8 oz. sour cream
2 tablespoons olive oil
Zest of 1 lemon
1 teaspoon Worcestershire sauce
1 teaspoon Dijon mustard
½ teaspoon garlic powder
½ teaspoon Old Bay Seasoning, optional
8 oz. smoked salmon, flaked. I love the smoked salmon from Flying Fish in Portland 🙂
2 tablespoons capers, optional
2 tablespoons fresh chopped dill
2 tablespoons sliced chives
Kosher salt
Fresh cracked pepper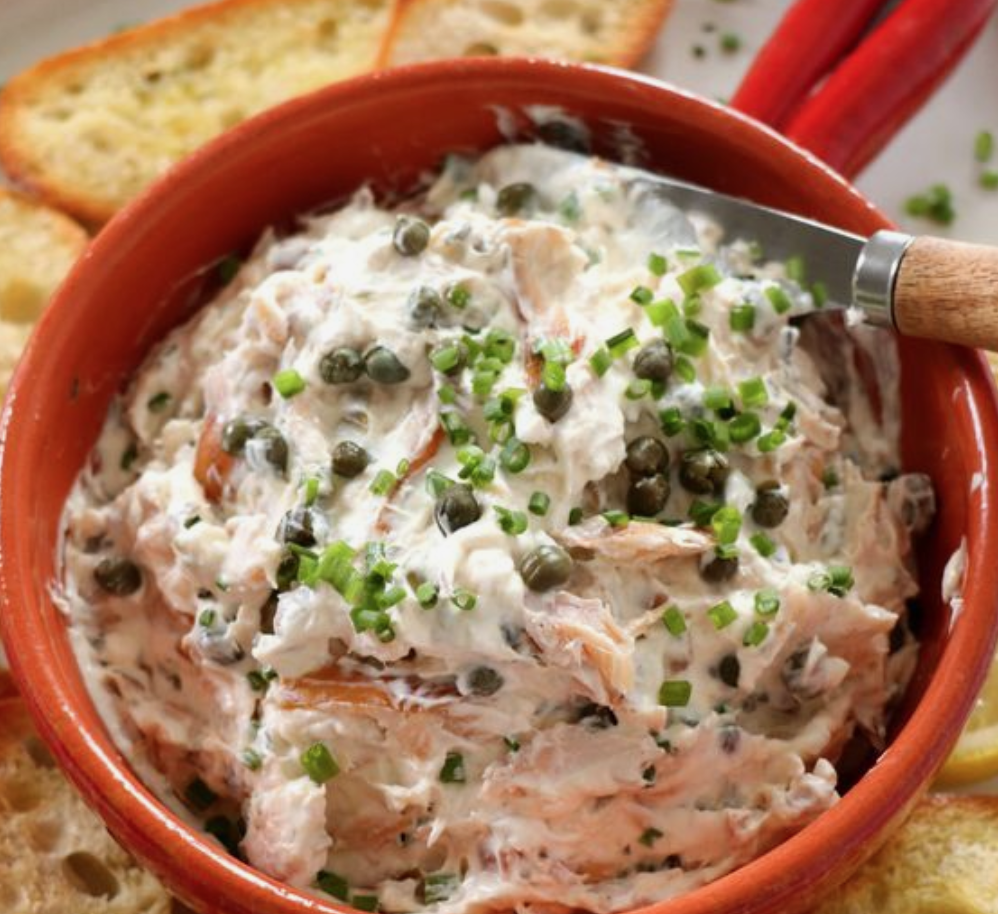 A great dish does not have to be complicated!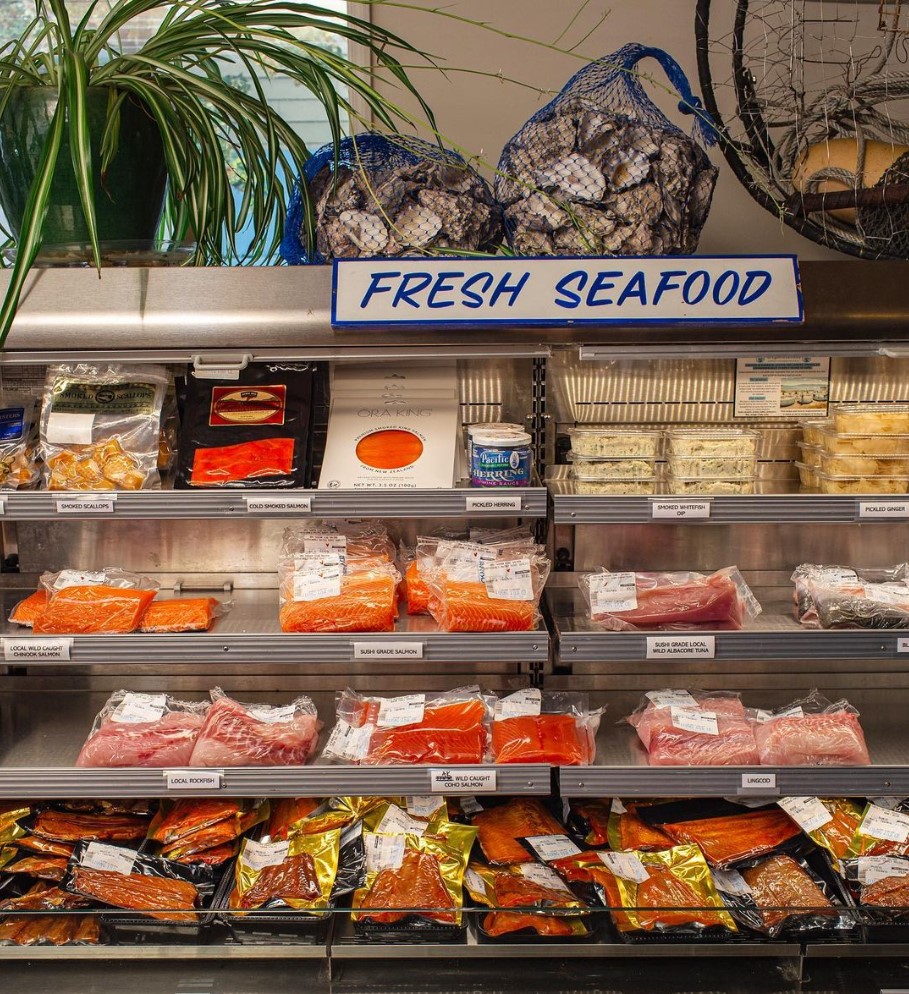 Check out the Flying Fish website for weekly fresh catch offerings.
Instructions
Add cream cheese, sour cream, olive oil, lemon zest, Worcestershire, Dijon, garlic powder, and Old Bay. Seasoning to a food processor.
Pulse until smooth and creamy.
Transfer to a medium bowl and add flaked smoked salmon, capers, dill, chives, and a couple large pinches of salt and pepper.
Fold ingredients together and season to taste.
For best flavor, chill dip in the fridge for an hour or two before serving.
Garnish with capers, dill, and chives.
DH:  Lastly, is there anything else you'd like to share that I haven't asked about?
HC:  Hhhmmmm, I guess that food doesn't and shouldn't have to be hard. If you are getting, stuck, uninspired, frustrated with it, give me a call! I am a nutrition coach and help to inspire your plate! Head to www.heatherciprani.com and book a free 60 min call.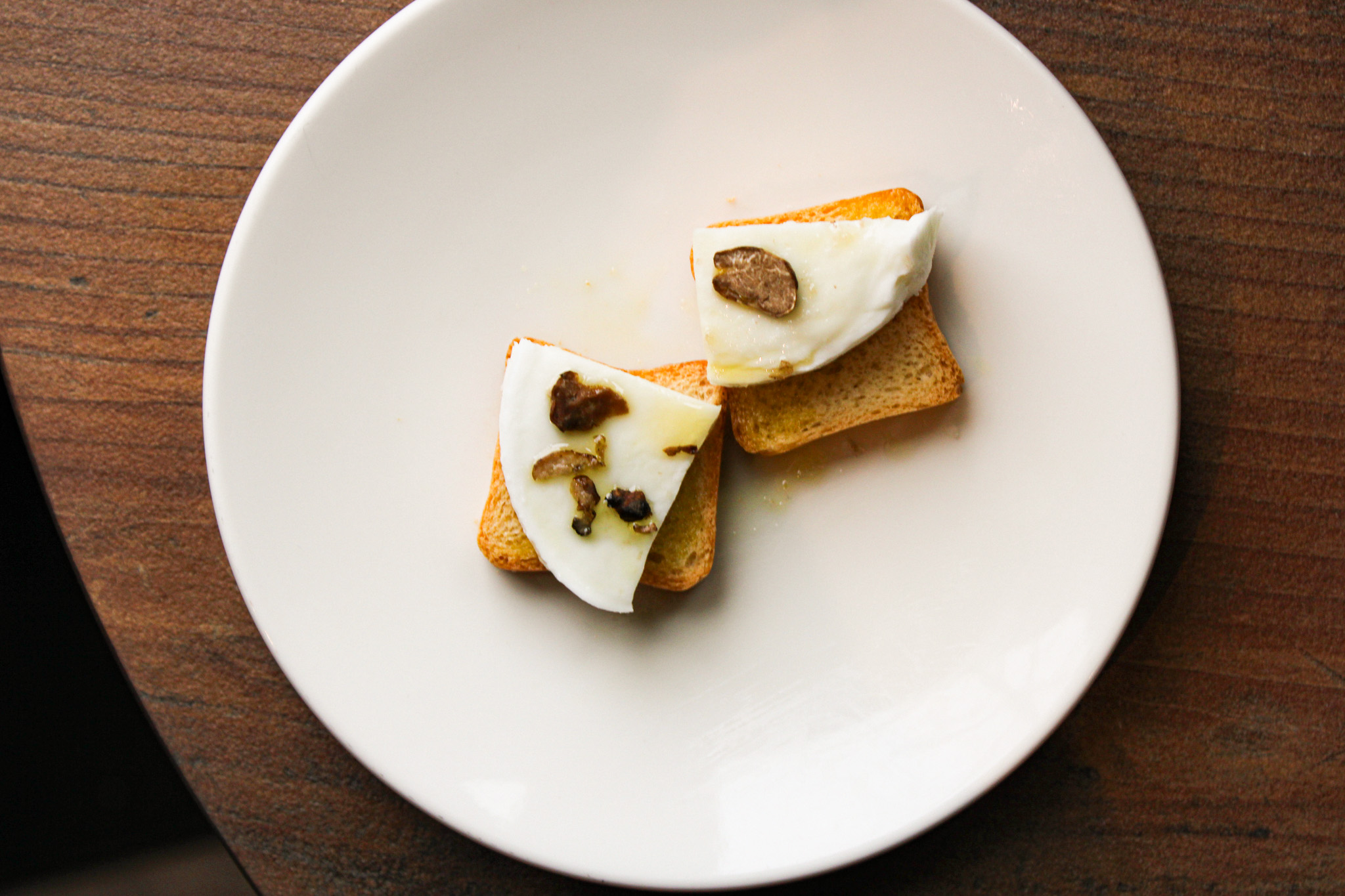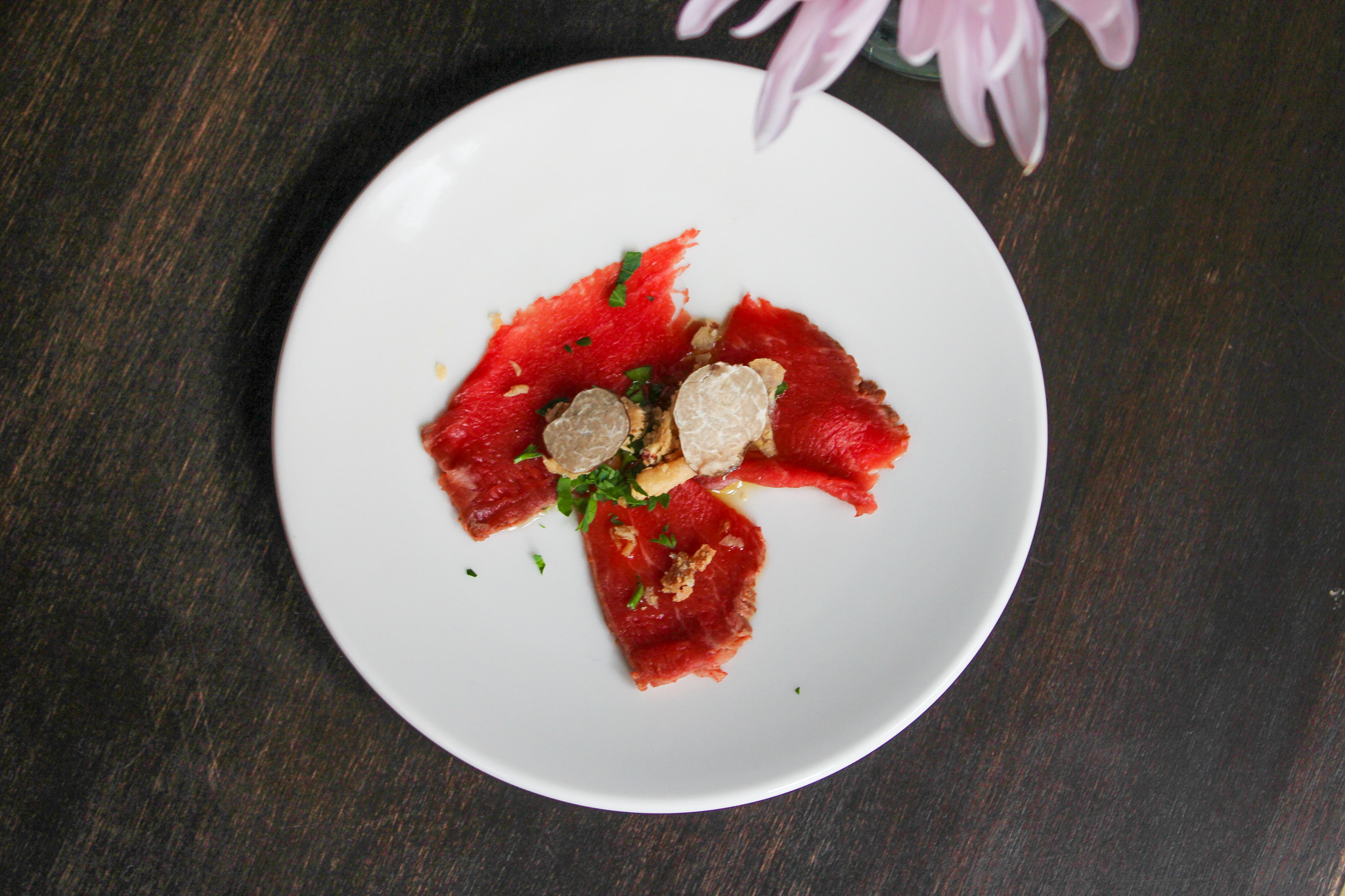 A samplig of Heather's dishes from a special truffle and tasting pairing hosted at the hotel during the Oregon Truffle Festival.