"The Dundee" Signature Cocktail
"The Dundee" by Ransom Distillery
While the Willamette Valley is known for wine, it is also an emerging hot spot for artisanal spirits. Why limit your exploration to just one kind of fermented beverage?
The Dundee Hotel is thrilled to have its own signature cocktail inspired by our bright tones and luxe vibe, developed by Ransom Spirits!
Like The Dundee Hotel, our namesake cocktail is both an invitation to be chill and a jumping off point for adventure, made with bourbon, thyme simple syrup, lemon juice, grapefruit and thyme sprig. 
Enjoy "The Dundee" cocktail while visiting Ransom Wine Co & Distillery!
Guests of The Dundee can show their key card to get 2 for 1 tastings at Ransom's winery and distillery.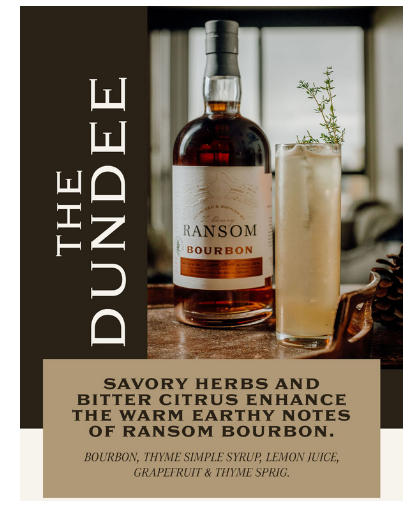 Book our distillery Package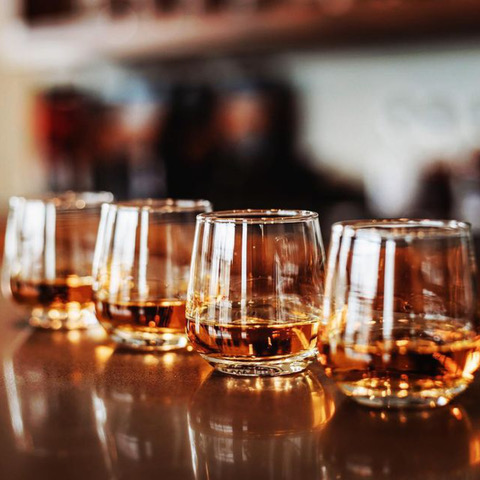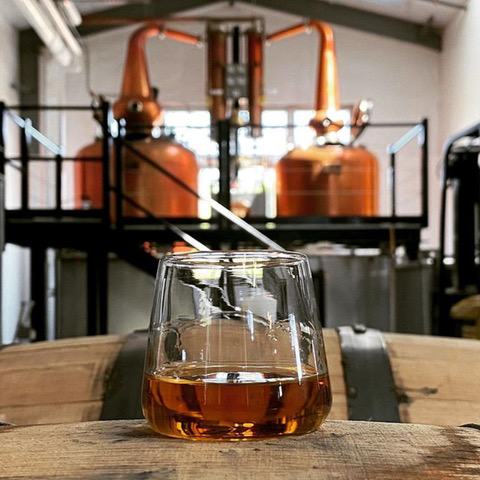 The Dundee Distillery Package - Experience Spirits in Wine County
 Now available year round, on Weekends Only.
Must be reserved 72 hours in advance
Book via email (linked below)
$250 add on package