All photos provided by AHIVOY's website and Instagram

We all know that good wine starts with good grapes, but most of us aren't aware of the various roles and positions that influence each season's harvest. Sure, we may be able to name a few of our favorite winemakers, but what about those who nurture, grow and pick the grapes, cultivating the nuances of the Pinot Noir that has made our region famous? How can Oregonians highlight the diverse voices in our community, showcasing the role of vineyard stewards, while creating more space for this too often underappreciated talent to take center stage? This is where local organization, AHIVOY comes in, providing mentoring and educational opportunities to those who have learned the winemaking process (literally) from the ground up. DeAnna Ornelas, President of AHIVOY, was gracious enough to answer some of our questions and shed more light on this important company. Read below to find out more, including how to support AHIVOY.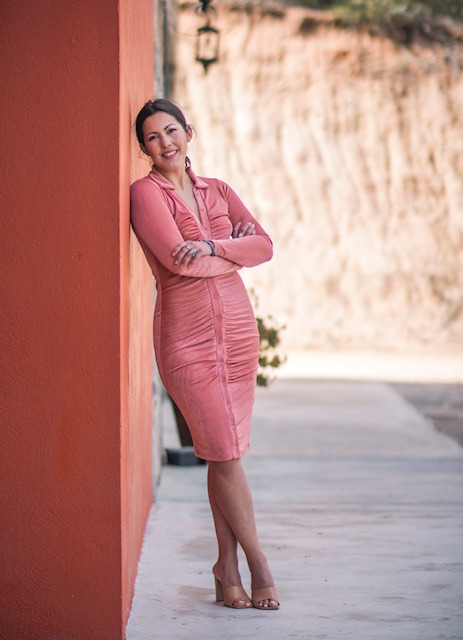 President, DeAnna Ornelas has worked in the wine industry for more than eight years and is Tasting Room and Hospitality Manager at Winderlea Vineyard and Winery.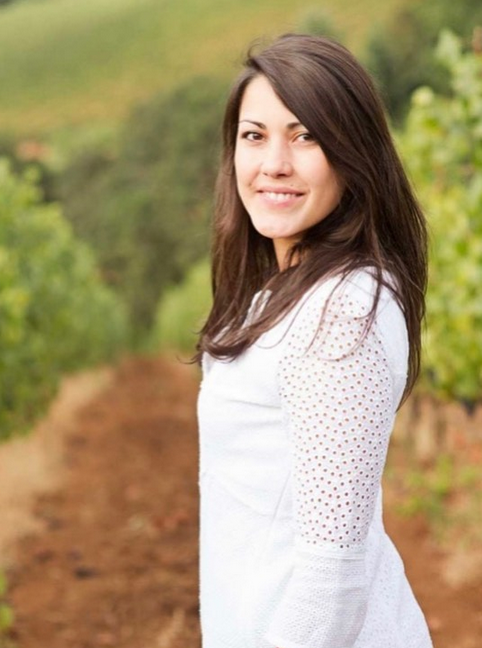 DeAnna is actively involved in the Vineyard Steward movement and was first compelled to become involved in AHIVOY due to the lack of diversity in the positions of power in the Oregon wine industry.
Interview with DeAnna:
Q: Can you tell us about AHIVOY and how it came to be?
A: It started with a meeting between three prominent Mexican figures in the Oregon wine community: Jesús Guillen of Guillen Family Wines, Sofía Torres McKay of Cramoisi and Miguel López of Red dirt labor. They wanted to help those in the vineyard and kept coming back to education and how that helped them move ahead in the industry. Soon they were recruiting others such as myself to start brainstorming ideas for a program or scholarship. Our first meeting was at Sofia's home and there was a palpable energy there, even though we were unsure exactly what the program looked like or what we'd call it, we knew we wanted to do something and had to do more for those in the vineyard.
Q: What is your specific role within AHIVOY?
A: I'm President and part of the events and marketing committee for AHIVOY. I wanted to be a part of AHIVOY, because moving to Oregon and working in the wine industry came as a bit of a cultural shock not seeing black people and people of color in positions of power in the wine industry. I felt compelled to be a part of the change I wanted to see in my community.
Q: Is there a story behind the name, AHIVOY?
A: Yes, it means "there I go" in Spanish and stands for Asociación Hispana de la Industria del Vino en Oregon y Comunidad. It was created by our co-founder, the late Jesus Guillen. We wanted a name that gave a sense of urgency and empowerment, but also stood for our direct link to the Oregon wine industry.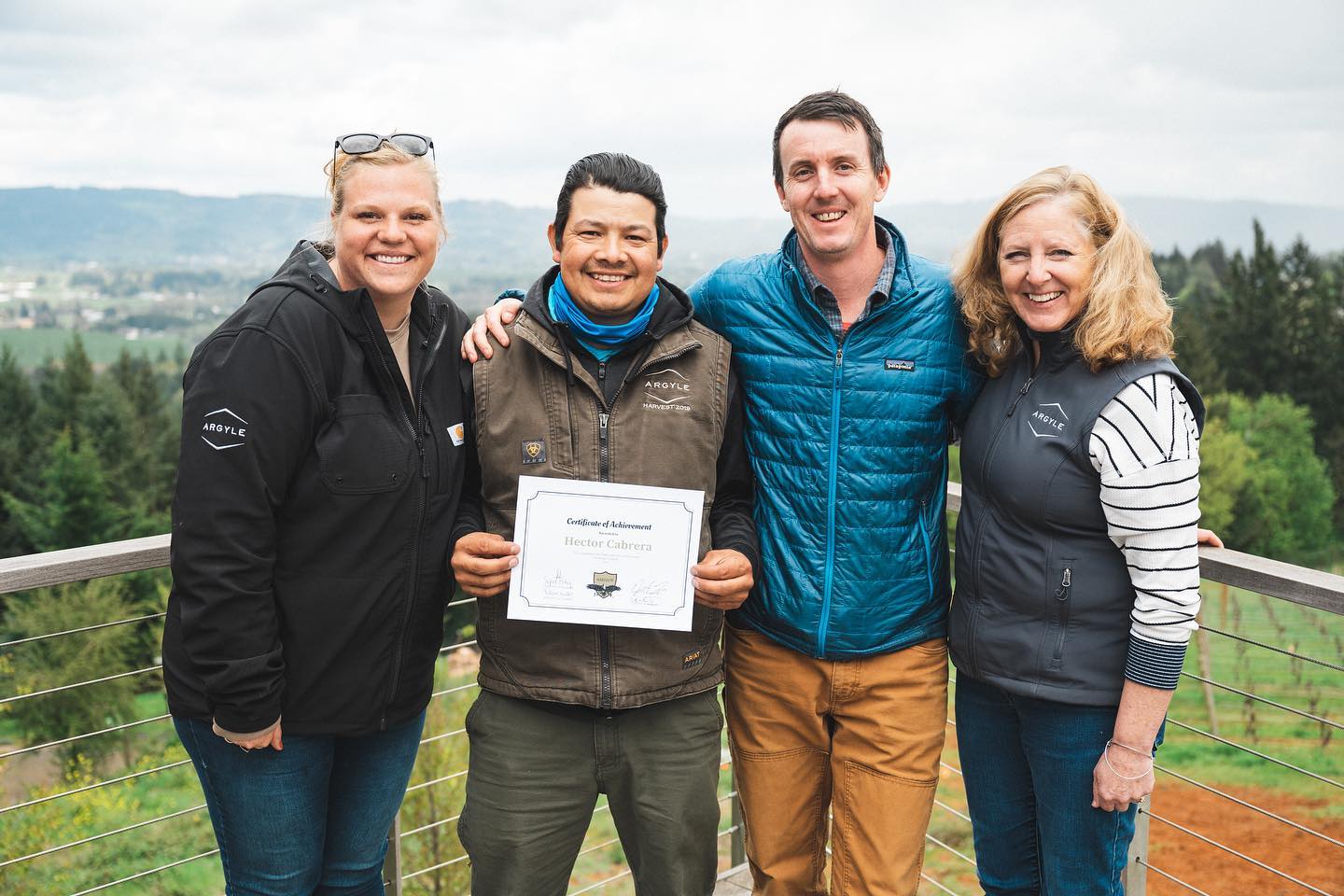 Argyle Winery donated a beautiful trio Ojo Brilloso package for the Ahi Voy graduates and donates funds for two scholarships for cohort. Here a program grad beams with the Argyle staff!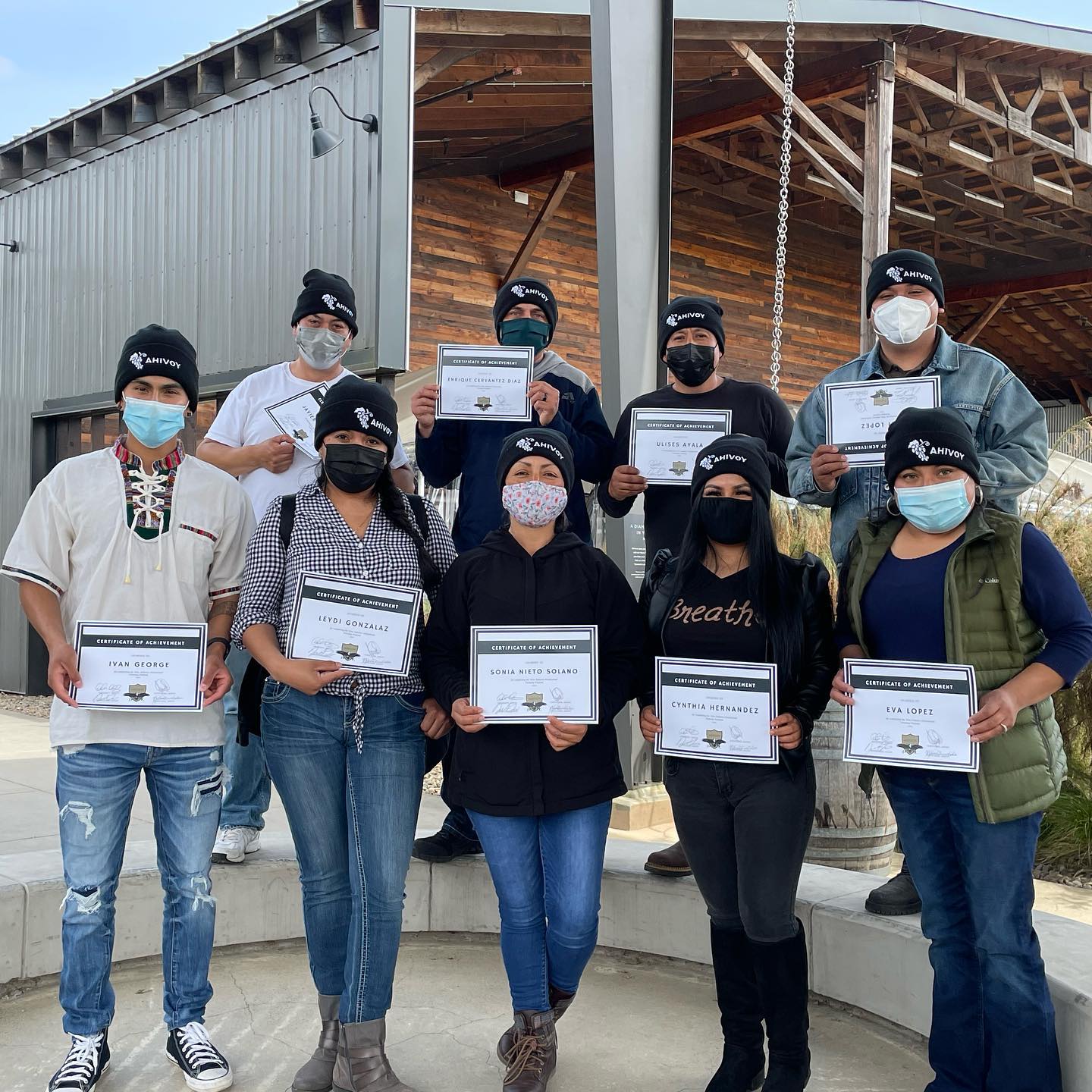 Graduation day!! The 2nd cohort of graduates from AHIVOY Vineyard Stewards are investing in their future.
Q: Why do you think education is the key? 
A: Education gives someone the tools to better themselves and not have to be dependent on others for success. It empowers others to stand on their own in a professional arena such as the wine industry. It can provide valuable industry specific connections and relationships as well. 
Q: Can you tell us about any specific educational credits or classes participants in AHIVOY have taken?
A: Through the AHIVOY program each student has the opportunity to receive level 1 WSET certification provided in partnership with the Oregon wine board. They receive their Oregon servers license and continuing education credits at Chemeketa College. 
Q: Outside of education, what other opportunities are provided to advance their careers in the Oregon Wine Industry?
A: Professional networking through local events and seminars such as the Oregon Wine Symposium and International Pinot Noir Festival.
AHIVOY creates opportunities and empowers Latinx and Hispanic vineyard workers by providing education and professional development and paving the way for the industry's hardest-working community members to support their families and establish careers in the wine industry.
Q: Can participants choose their focus (when it comes to  classes, for example) or are opportunities assigned?
A: The class criteria is predetermined and modified each year based on student feedback by the education committee. All students participate in the same 17-week curriculum.
Q: The AHIVOY website states, "We try to do what's right in afair and responsible way." Can you elaborate on that?
A: We don't assume to know what vineyard stewards need to be successful, so we listen to them and what they'd like to learn by meeting them where they're at in their vineyard work. Again, providing a foundation for education gives them the tools to make informed decisions about their own futures.
Q: What do you think the Vineyard Stewards bring to the table that those with a more educational and less hands on background lack?
A: Vineyard stewards can first detect and see a problem before those who are not out in the vineyard consistently. I've spoken with past class participants who get so excited talking about their favorite vineyard, their favorite row or their favorite blocks. They bring a different perspective and intentionality for what happens in the vineyard and winemaking.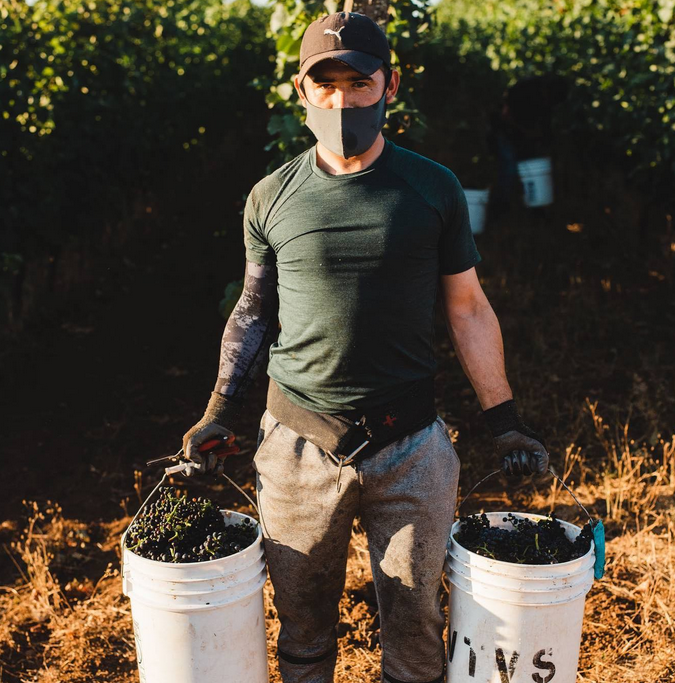 Vineyard Stewards are the foundation of the Wine Industry. AHIVOY strengthens the Oregon Wine Industry by empowering vineyard stewards through education and "hands on" experience.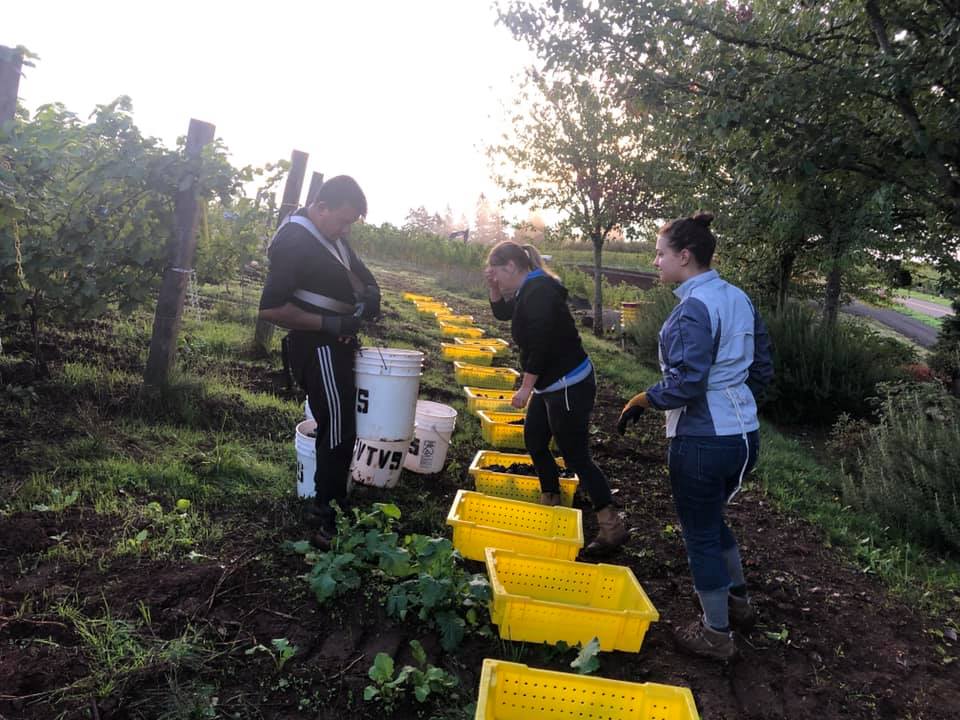 AHIVOY's students working on those vineyard skills!
Q: What is some of the feedback you have received from the program so far? What have some of your participants gone on to try in their various careers?
A: The community has been supportive and understands the importance and value of investing in those who tend the vines. When we recruit potential students it tends to be a whole house effort. We make sure the Vineyard Steward's employer is on board and understands the requirements of employees and themselves.
Q: I love AHIVOY's motto of "investing in and empowering people." Do you think these skills extend beyond the wine world?
A: Definitely, we find that the Wine Industry Professional Program requires students to step out of their comfort zones, building confidence. Getting over that first hurdle of resistance can transfer over to both the personal and professional. Once they've completed the program they are always glad they pushed themselves.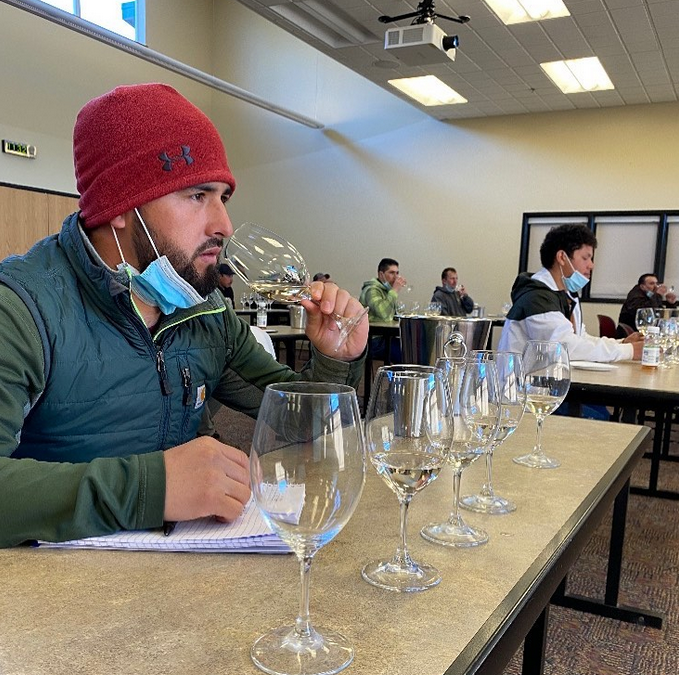 AHIVOY's wine sensory evaluation session through their Wine Industry Professional Program.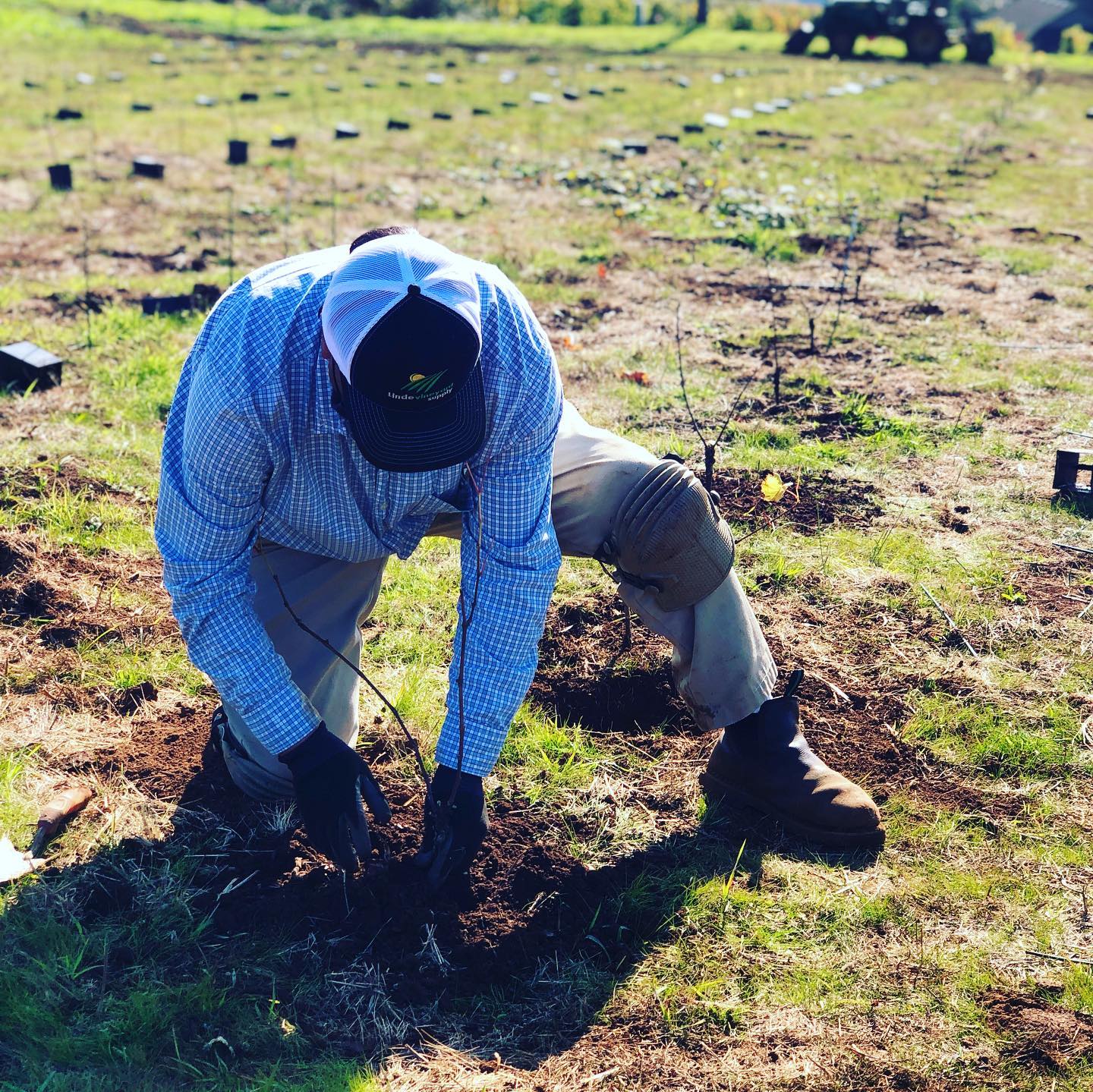 The Valley's wines all start with these vines. The investment made in the industry's workers through education empowers them, our community, and the industry for generations.
Q: Can the skills acquired in the AHIVOY program be translated to other careers in (for example) the restaurant, hotel, and/or other staple businesses in the community?
A: Yes, because in the 16 week Wine Industry Professional Program students go through every aspect of the wine industry, not just vineyard and winemaking. They also get a taste of marketing, sales, service, and wine history. 
Q: Diversity and inclusion are important factors of this program, how does AHIVOY ensure their standards are kept up with its original goals?
A: By always keeping students at the forefront of the program's mission. AHIVOY is constantly asking for feedback from students and instructors about ways to improve and stay accountable. 
Q: How long does one spend in the AHIVOY program? Is this something people graduate from, or is this more a line of finances and connections for vineyard stewards to find classes and other opportunities?

A: It is 16 weeks: January to April. They receive completion certificate and if students want to pursue higher education or learn more about a particular topic after the program AHIVOY can help connect them with those resources. 
Q: Are you able to share with us any success stories? Do most participants end up pursuing other careers, or returning to the stewardship of the vineyard but with this newly acquired knowledge?
A: Some students have gone on to lease their own vineyard, get promoted within their current company or find better positions within wine elsewhere. Most students return to their current companies. For the most part, feedback AHIVOY has received from employers includes a noticeable sense of confidence from students once they've completed the program, as well as taking initiative in leadership roles at the company.
Congratulations Alejandro Moreno for completing AHIVOY's Wine Industry Professional Program!
Ahi Voy offers a wine variety of classes as part of their Wine Industry Professional Training.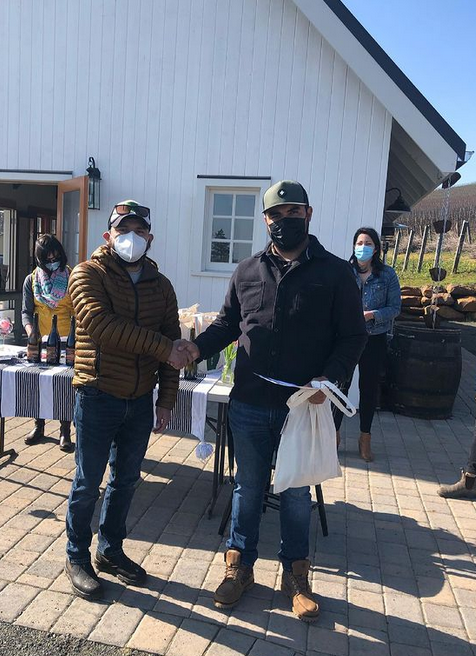 Congratulations Alejandro Moreno for completing AHIVOY's Wine Industry Professional Program!
Q: What is one thing you'd like people to know about this program?
A: This program is made possible from the support it receives from the community. People understand that an educated community is a healthy community that thrives.
Q: How does one apply or get involved?
A: Online here. Any questions please contact me directly. I'm here to help!
Q: How can people best reach out to you?
A:  AHIVOYoregon@gmail.com or AHIVOYoregon on Instagram
Q: Is there anything else you'd like to share with US that we
haven't asked about?
A: The annual golf tournament occurs annually in August (sponsorships are available). The online auction for education is October 14th and 15th. Sponsorships are available, please contact us directly at  ahivoyoregon@gmail.com Follow us on all the socials at ahivoyoregon.
At Lange Winery, 15 vineyard stewards celebrate completing the AHIVOY wine professional program.