While the approaching summer means longer days, more sunshine, and lots of outdoor adventures, for the queer community and allies, early summer brings with it a time to feel safe, free, and joyous. That's right, it's time for Pride! Get ready to bust out those rainbow flags, shout your support from the rooftops, and show your allyship by supporting local LGBTQIA+ businesses in your community. Today, we are thrilled to highlight Pollinate by sharing with you our chat with co-founder Jeremi Carroll about what Pride means to him, the role Pride plays in our community, and how changes in local Pride events can help LGBTQIA+ communities around the globe.
Say hello to Jeremi and John, founders of Pollinate Flowers!
First things fist though, let us tell you about Pollinate! Jeremi and his husband (and co-founder) John moved to the Willamette Valley in 2012 to start a farm based on a food forest: a type of permaculture consisting of edible plants that mimic the ecosystems and patterns found in nature. They were drawn to its nourishing effects, not to mention its role in healing the Earth. In 2018, they added flowers to their property and rebranded as Pollinate. Their shop didn't officially open until March 2020 (talk about good timing, right??). Seriously though, while there were obvious challenges to opening a business at the very beginning of a global pandemic, Jeremi and John focused on the positive aspects: they wouldn't have to reinvent how they did business, for the business hadn't started yet. They could design their approach to Pollinate with the knowledge of what was happening across the globe.
Currently, Jeremi and John have their farm studio in their barn (where Jeremi does all of the design work) and they sell their retail from their store in Newberg. And luckily for all of the Portlanders reading this, Pollinate also has a wholesale booth in the city. We at The Dundee highly recommend checking out the Pollinate website for details about Jeremi and John's gorgeous creations.
Pollinate Flowers creates stunning and bright floral arrangements for every occasion.
Jeremi and John, both originally from Portland set off to Dundee to create a regenerative ecosystem that can support them and their community.
As an LGBTQIA+ business, Pride is near and dear to Pollinate's goals for spreading awareness, acceptance, and visibility for the queer community. "On a personal level," Jeremi said, "Pride is about being in a safe space with other queer folks celebrating being ourselves. There aren't a lot of opportunities to do that. Pride has been an escape to be out with others, and feel comfortable being queer." This sense of love, safety and freedom to live authentically goes beyond their individual selves as well. "Pride means community too," he told us. "We are trying to build a sense of that community, not just for queer folks but for allies as well."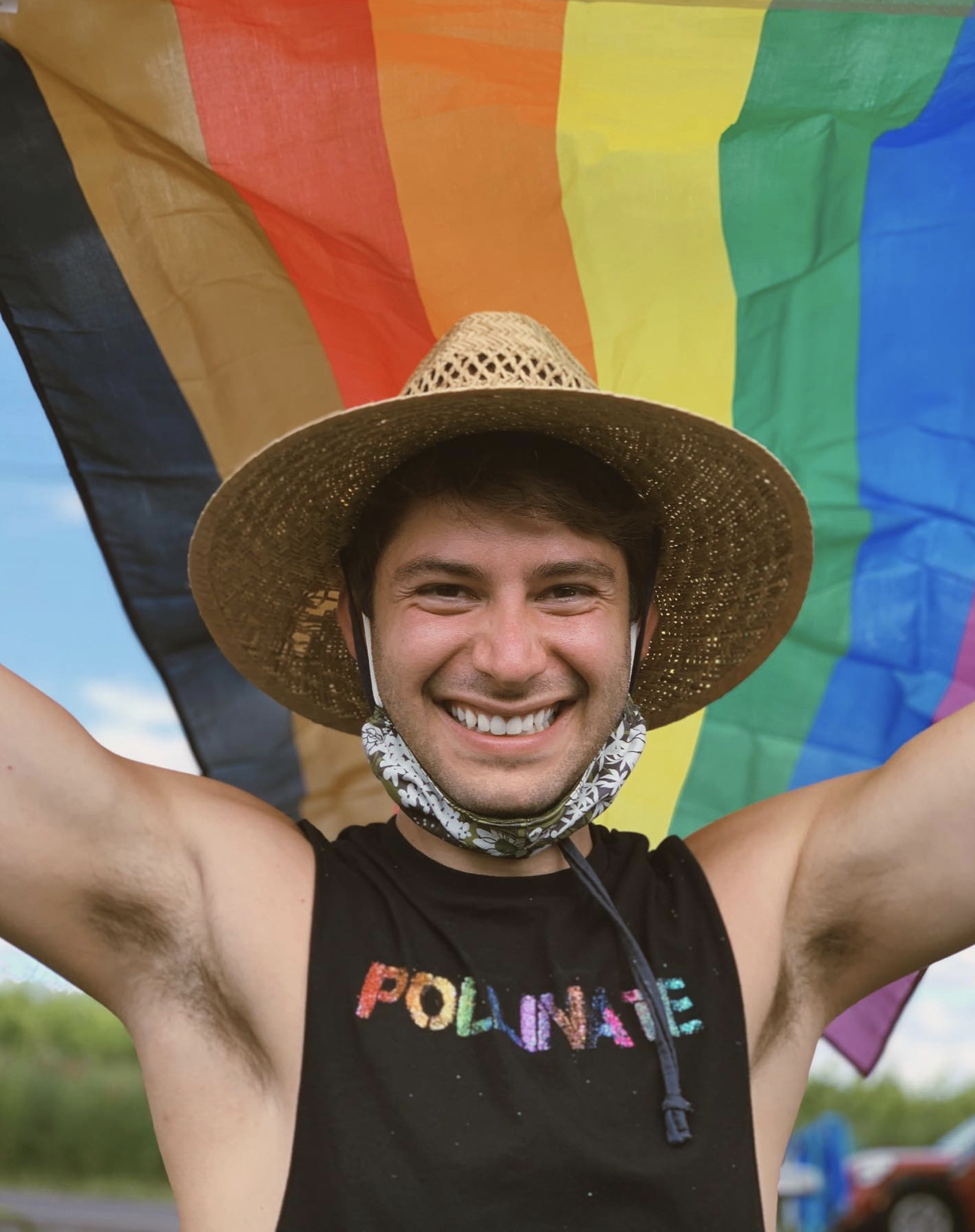 Zachary Goff plays a crucial role in the Pollinate family, creating social media content and helping around the farm.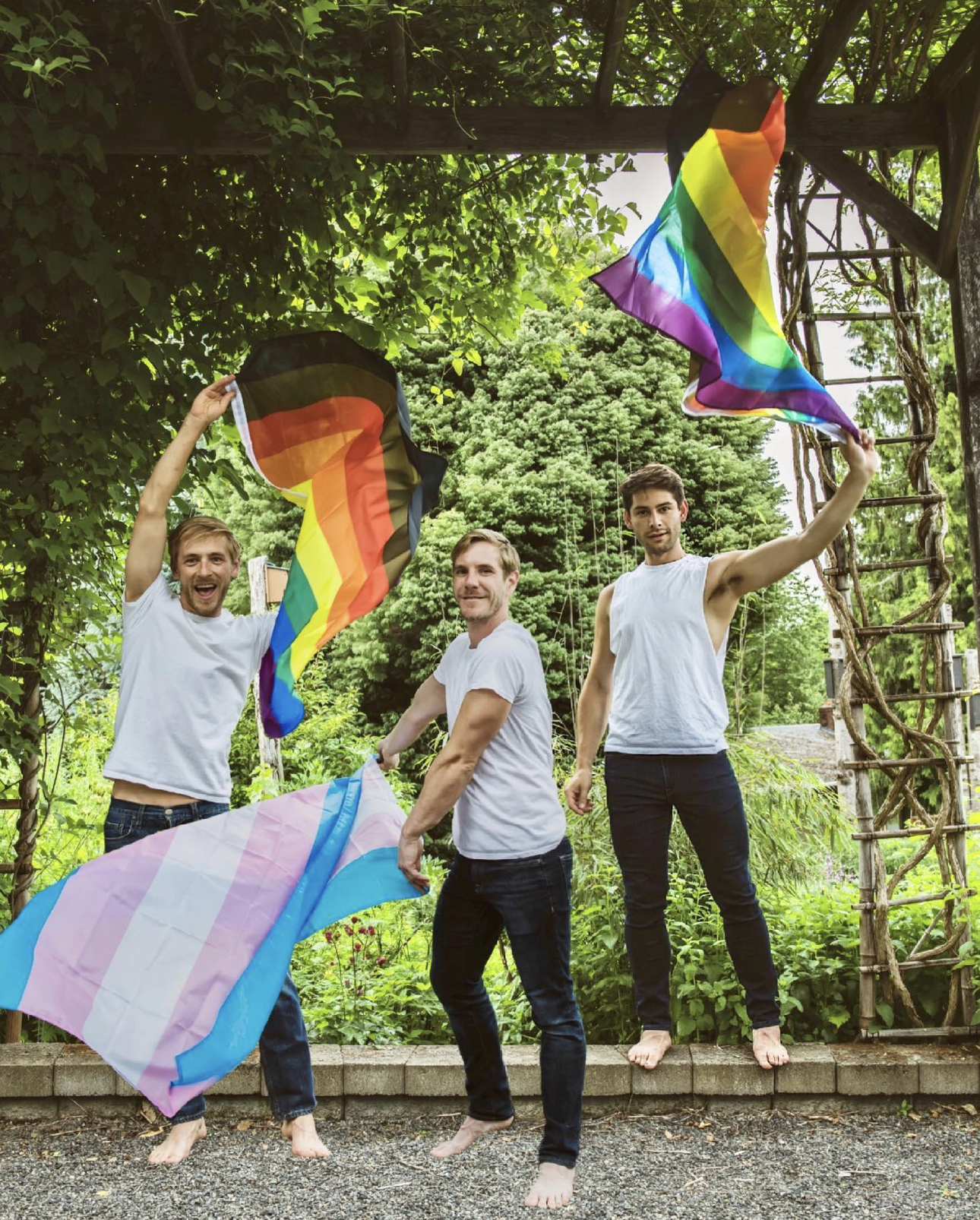 The Pollinate team continues to be a innovator in the Willamette Valley Pride movement, constantly seeking ways to support their LGBTQ+ community and allies.
Allyship is big part of Pride in Oregon Wine Country (and beyond). That's why John and Jeremi have given away over 300 pride flags to local business owners, and sold several hundred beyond that. "It's an initiative we started in 2018, inspired by Kristin Stoller, who started the Chehalem Valley Dance Academy in Newberg," Jeremi said. "She was handing out little pride flags, and John thought, 'Let's help in this visibility campaign.' So he offered one to any business in Yamhill County." Don't worry though if you want one but aren't a business owner, Jeremi and John have plenty of Pride Flags for sale at their shop. What the flag initiative helped Jeremi and John realize was that there is a lot of allyship in Oregon wine country, but they have no way to visibly show that. As Jeremi put it, "The flags are there to give them permission to show up and say, 'Hey, we're here too, and we support you.'"
See a pride flag hanging proudly from a Willamette Valley business? There's a good chance Pollinate Flowers provided that flag completely free of charge, to spread support throughout the Valley.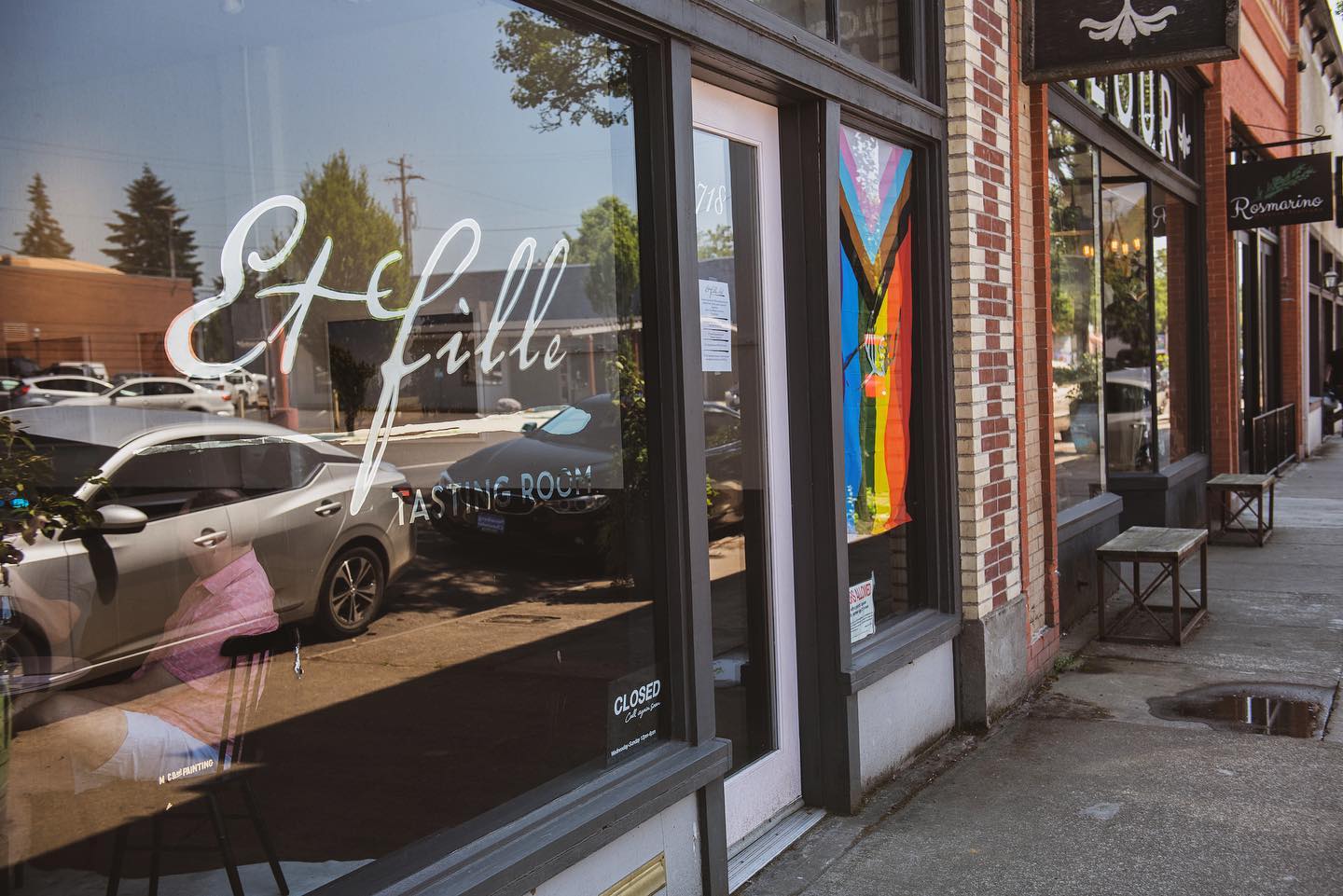 When we asked Jeremi how he thought allies could show up, help, or do better where we have perhaps fallen short in the past, Jeremi focused on the future. "Speak up," he said. "If you hear something or see something, say something. It's the quiet people that impede progress. […]Real bigotry is on it's way out, and if more allies could find their voice and stand up against the hate that's being spewed (amidst this last gasp for control) that's how we'll progress." But without allies, the LGBTQIA+ voice is diminished. "Also," Jeremi adds. "Pay attention. Listen to the court fights, to what is going on within the queer community." This also means being inclusive and intersectional with your approach to Pride. As Jeremi said, "Cis allies can help progress Trans Rights. The more people become aware of bigotry, the faster we can defeat it. Some people don't know what this community is facing. It's not inherently their struggle." So let's make it out struggle! And remind ourselves that while the LGBTQIA+ community is strong, their rights are delicate and must continue to be fought for.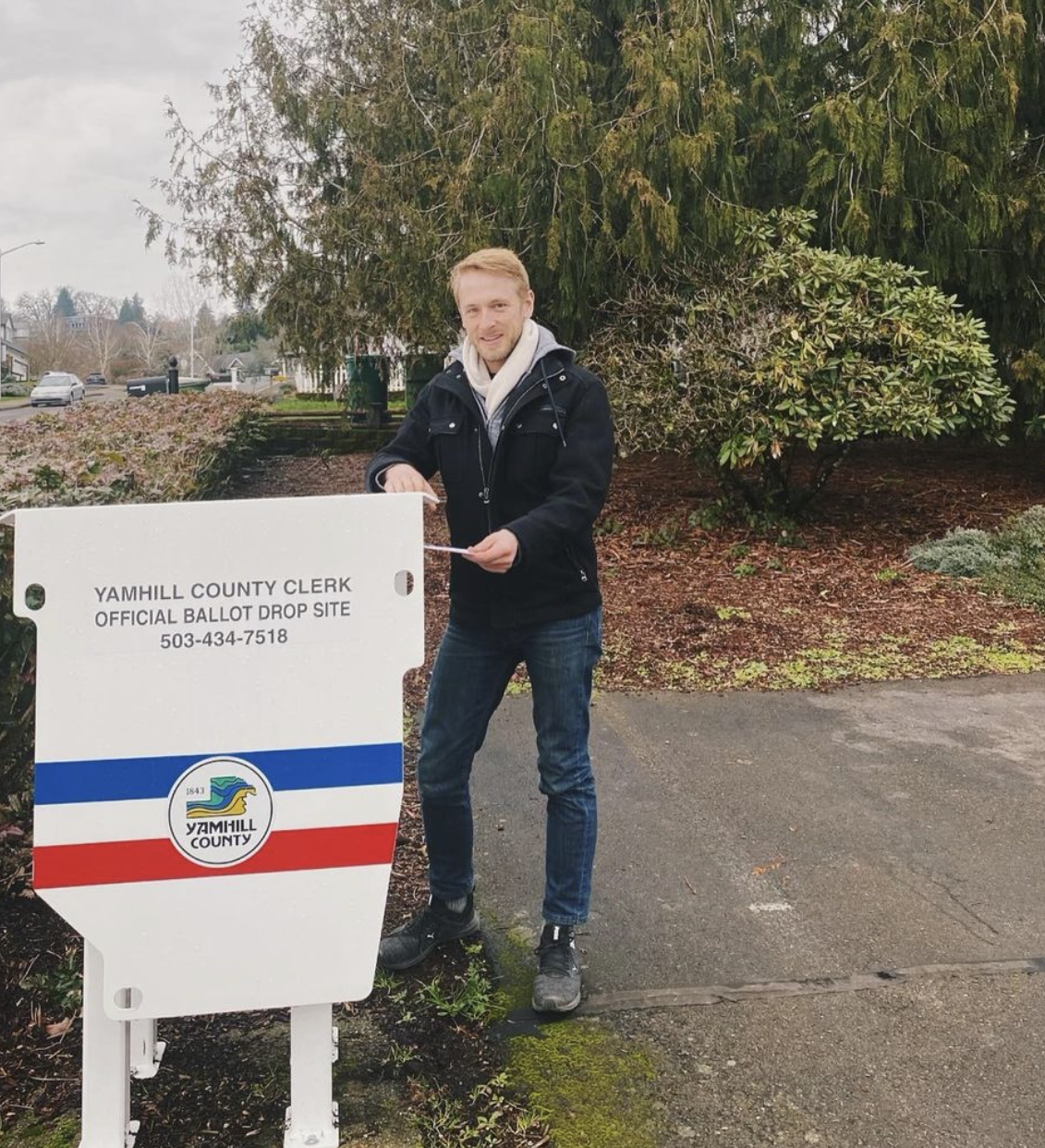 You can continue to support your community by staying education in the policies that are being enacted and always looking to make a change, just like Jeremi!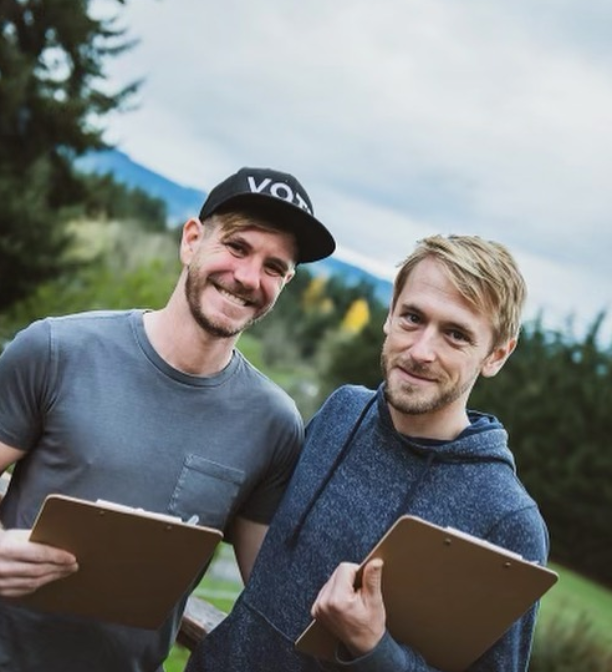 Business owners, farmers, florists, artists, activists, Pollinate's founders are busy making the Valley a more beautiful place in more ways than one.
For further information about the queer community, including its history and present struggles, Jeremi recommends checking out Basic Rights Oregon, The Trevor Project, and the Human Rights Campaign. The Wine Country Pride website also offers information on all of these  organizations and more. Jeremi recommended, "following Wine Country Pride as a good way to stay up to date on local LGBT issues."
Wine Country Pride is growing, and for the first time this year it's an official non-profit. (Yay!!) "There's a lot of organization happening this year to make it a big event," Jeremi said. "We'll have plans all through June, and we're working on scheduling different drag shows for the months leading up to Pride." This takes a lot of hard work and dedication, but to Jeremi it's important to encourage the whole community to come together. "There will be a big street fair in McMinnville by Mac Market, and we are anticipating over a thousand people, with over 50 participating businesses." And Pride doesn't stop at highlighting local organization. This year those attending Pride can support Rainbow Quest, where different restaurants, eateries, and bars will create various rainbow themed concoctions, and a dollar from each sale will go towards Pride's "Rainbow Fund." This fund then goes into various scholarships and fundraising for a Q center for queer youth. "It's a way for local businesses to show solidarity," Jeremi said. "And it also draws business to these local establishments, so it supports the community as a whole."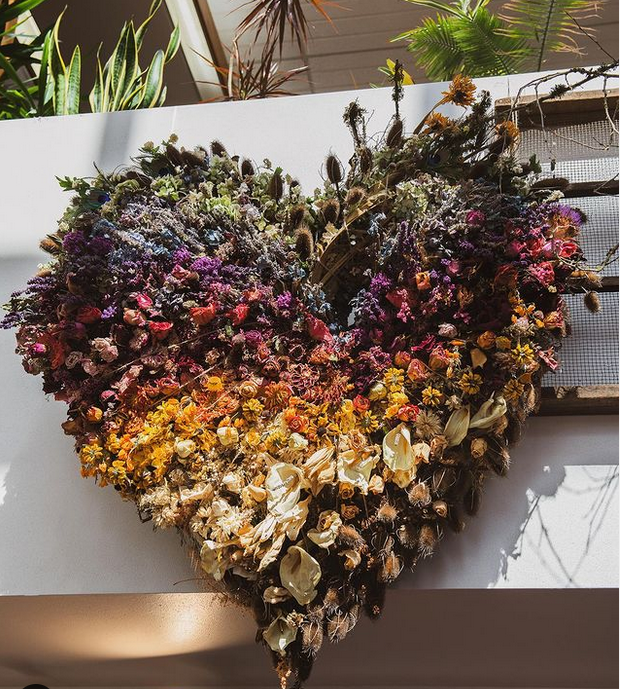 This year during Wine Country Pride, Remy Drabkin (of Remy Wines) will also be hosting the first ever Queer Wine Fest. "Remy tapped her market and contacts for other gay winemakers around the world," Jeremi said, "and she's bringing them to the area. We are the first Wine Country Pride. We are the first pride event in any wine country. We are not only challenging our local politics and culture, but we're doing something that hasn't been done before."
The best part is, this attitude and approach is spreading. "We've already had other small towns reach out," Jeremi said. Small towns are putting up Pride flags over their main drags, and sending words of encouragement. "Again," Jeremi said, "it's the moderates that move things forward. Having the courage to have those discussions… that's how this spreads."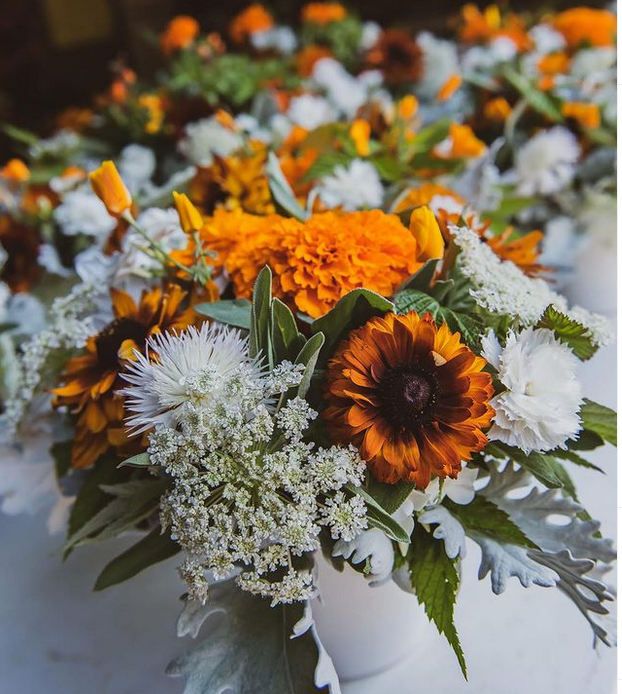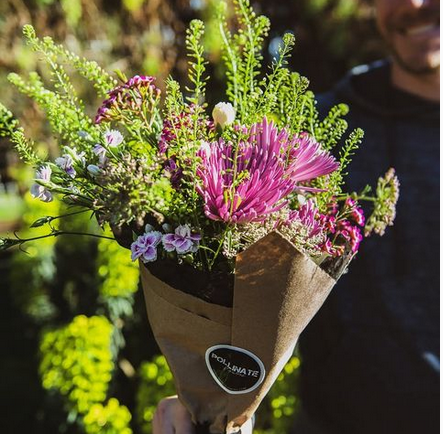 Can we just take a flower break and appreciate the beautiful flowers grown at Pollinate, and Jeremi's inspired designs!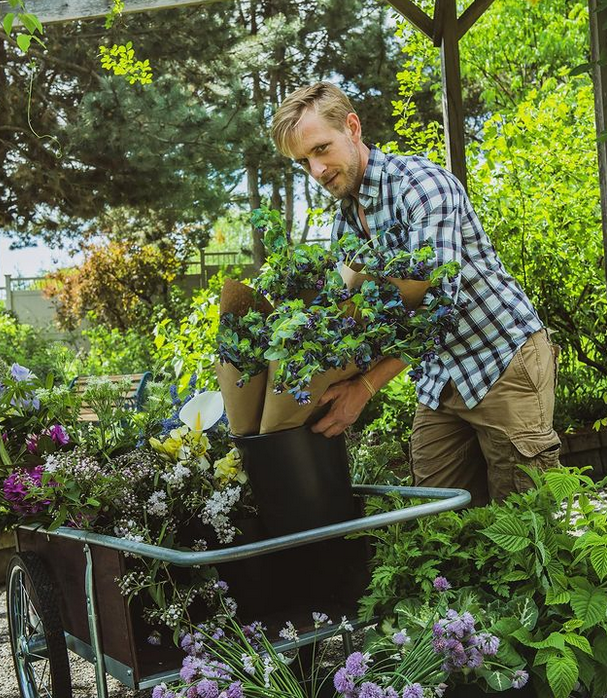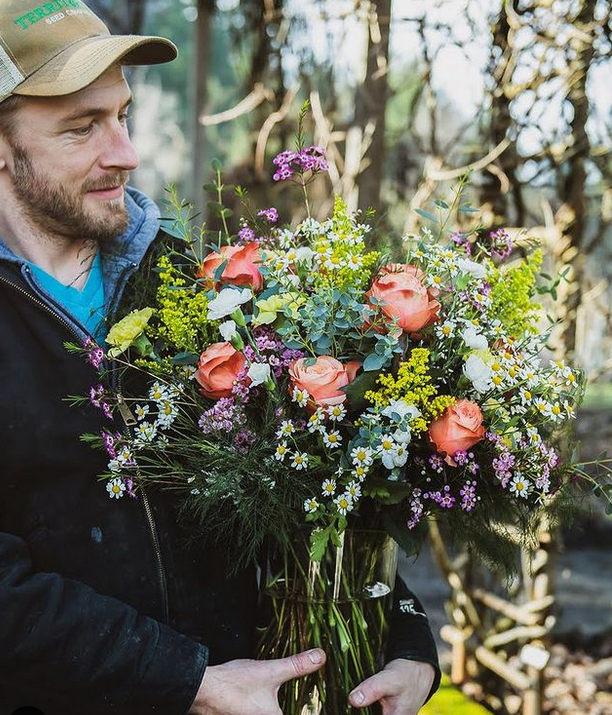 Our guests can "add-on" a floral arrangement by Pollinate to celebrate or simply to experience Jeremi's unique and beautiful designs.
We asked Jeremi what he was most excited about when it came to Wine Country Pride this year, and Jeremi didn't hesitate to answer: "I'm just really excited with how in the community there is this massive coming together of people who are wanting to celebrate and be seen. We get reached out to all the time by people who have said that because of what we've been doing their kids have come out as trans, or gay, or nonbinary, and now they can be there for their kids in a more productive way." Wine Country Oregon may be a small community, but it has enough heart for the whole of the state. "I see the vibrant community that we have here," Jeremi said. "The kids we have here are so strong and inspiring. They are being their true selves, standing up for themselves, and being as authentic as they can. If we can help them by being visible, then we are going to be visible."
You can support Pollinate Flowers by stopping by their flower shop in Newberg, purchasing a lovely arrangement, or even going on a personalized farm tour of their property!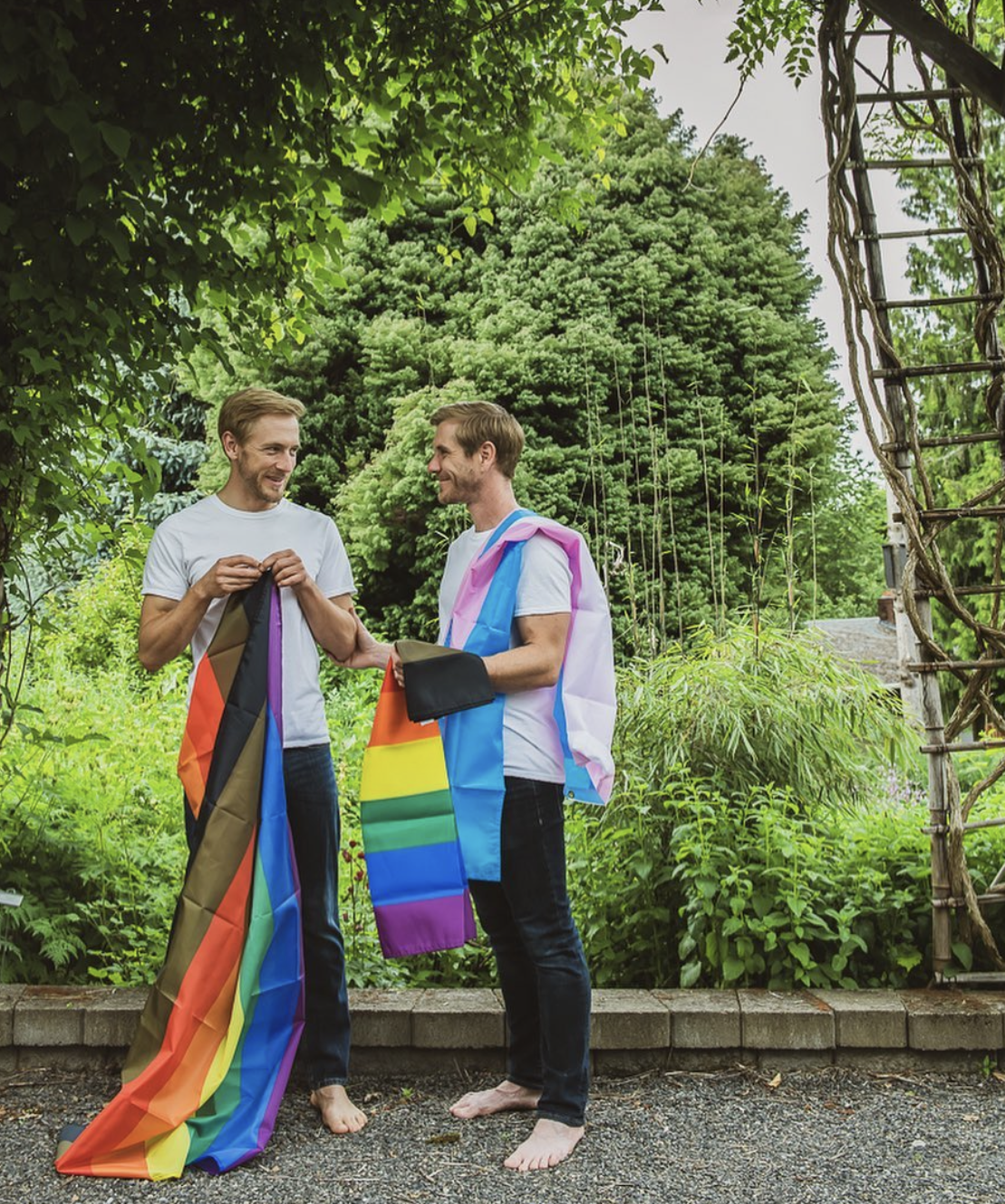 Pollinate will continue to sell pride flags right in their shop, so everyone can wave their flag high!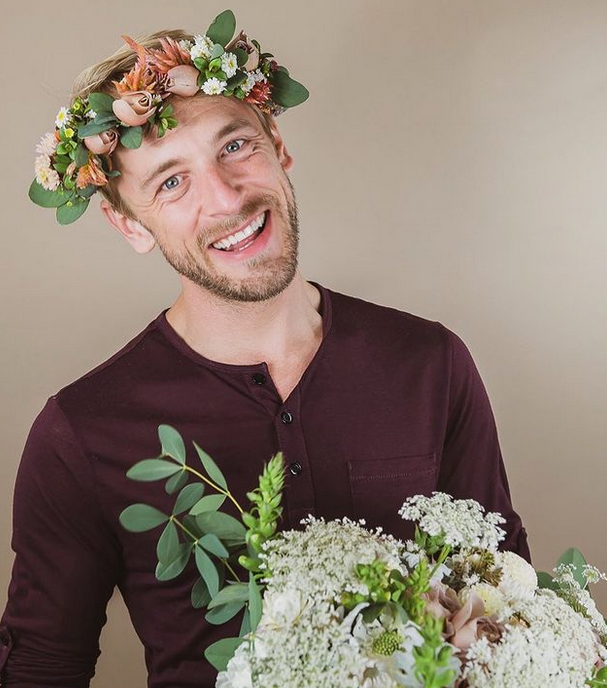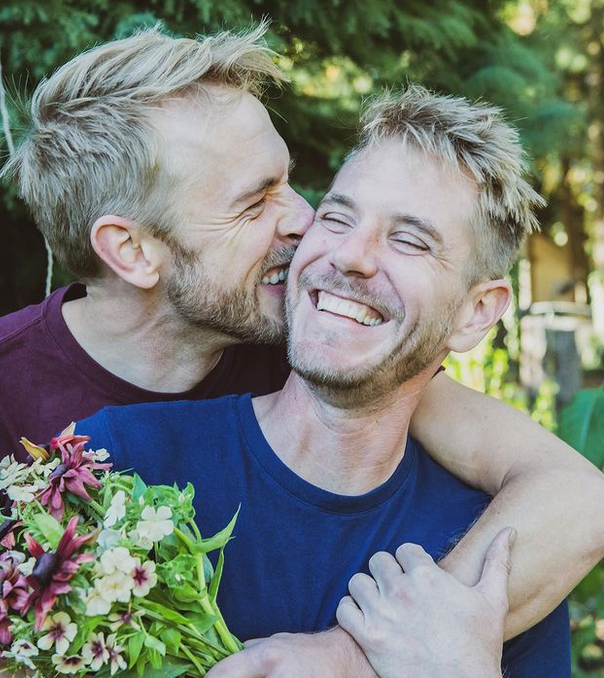 So let's be visible too! This year is going to be a party, and we'd hate you for you to miss it. Book your stay with us for Wine Country Pride and check out all of the incredible events throughout the month. And if you're unable to make it this year, use the resources Jeremi mentioned and find a Pride closer to you. Whatever community you belong to, get your rainbow flag ready and show up for you families, friends, neighbors, not to mention yourself!
From April 20th through the end of June 2022, book a room at The Dundee using code WVPide10 and we will donate 10% of your booking total to Wine Country Pride! Then make sure to visit Pollinate while you are in town!