The holiday season is upon us, and chances are you're considering what to get the special people in your life. We at The Dundee believe gifts can come in many forms: something to open, time put aside to spend together, an experience to try, or a small token that tells someone you thought of them. That's why we have put together a list of the top 7 gifts in the Willamette Valley. Varying in size, expense, and style, you can choose the perfect way to celebrate this season, whether you're telling a family member you love them, a friend that you'll always be there for them, or hoping to get a smile from your Secret Santa that you've only spoken to once at an office party. Whatever the need, we have you covered with unique  and special ideas!
#1: A stay in Wine Country 
Nothing says "the perfect gift," like one that takes up no room, involves no installation, and means getting out of the hustle and bustle of everyday life. That's why we've created a holiday catalog filled with specials for staying with us throughout the year and easy gift boxes for your wine-loving friends.
Plan a winter getaway amidst the vines that have made the Willamette Valley so famous. Or, if your holiday plans are already booked, surprise a loved one by planning a future trip in advance, conjuring a light at the end of the tunnel that is sometimes winter. Some of our holiday deals include multiple stays, discounts to local eateries, wine tastings, gifts, and more. We even have options for larger groups, accommodating family reunions, corporate trips, and/or holiday celebrations. And remember, there is no rule saying you cannot gift yourself with a mini-vacation. So treat yourself! Reserve a room, bring a book, and cozy up by a warm fire, sipping Pinot Noir and eating a locally crafted charcuterie board. Whatever the occasion, and whomever for, there are plenty of options for a Dundee Hotel stay around the holidays!
Checkout The Dundee's Holiday Catalog for one-of-a-kind gift options.
In our Holiday Catalog, checkout gift boxes with gift certificates for future stays with items to enjoy right away, like our coffee gift box.
What is it about our robes? Give the gift of a plush, comfy The Dundee Robe and custom bath products in our Holiday Catalog.
#2 Wine
Then there's wine, the most obvious (and precious) item on our list.  Someone recently told me that while wine is often paired with food, she likes to pair wine with people. Find a bottle of wine that makes you think of someone specific. Perhaps that means you have shared this wine together before. Or perhaps you think it's outside of someone's comfort zone and might expand their horizons. Whatever the reason, wine is a perfect holiday gift, especially from the Willamette Valley where you have such a range of flavors, complexities, and varietals. And if you're not sure who you're shopping for yet, no problem! Wine is the ultimate gift when it comes to TBD receivers, as it can be enjoyed straight away, or saved for years until that perfect occasion arises. With multiple tasting rooms sharing a space within The Dundee Hotel, we recommend booking a trip with us and taking that time to explore the bounty of the PNW. Ask our front desk agents for recommendations. They would be happy to set up any tastings or tours you're interested in, as well as bottle purchases. Just them know what you're looking for, as the Willamette Valley is home to nearly seven HUNDRED wineries!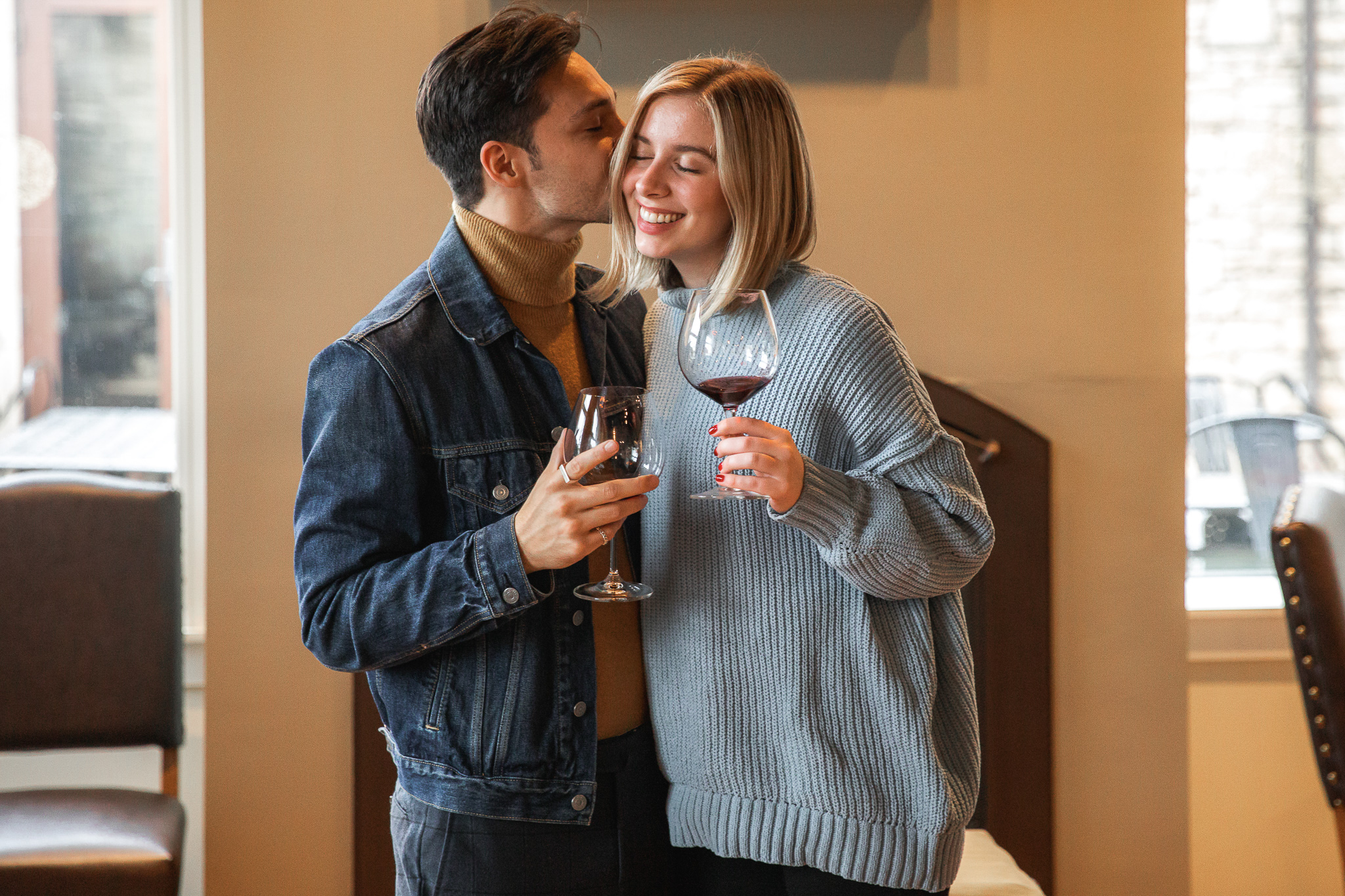 Wine simply brings people together- whether it be a bottle of Pinot or Sparkling bubbles, its the conversation during each sip that matters most.
Interested in a holiday gift box? Many wineries hold special promotions for gift sets of their most delicious wines. Check out Lange Estates newest gift boxes along with many others here.
#3 Oregon Olive Oil
Famous chef Yottem Ottolenghi believes that olive oil "lifts the spirits in winter," and we couldn't agree more. There's a reason it's been used in cooking for thousands of years. That's why #3 on our list is fresh olive oil (or any of the array of olive oil based spa products) from the Mill at Red Ridge Farms, the only Olioteca in the PNW. Hearing about this for the first time? If so, you are not alone. Perhaps when you think of olive oil, you picture a more Mediterranean setting and climate. Yet this award winning olive oil is proving that Oregon soil has a far vaster range that anyone may have thought 20 years ago. With free tastings, countless olive oil flavors, cookbooks, classes, tours, and other olive-oil-based products, there is no shortage of potential gifts for the special people in your life. And the holidays mark the perfect time to visit, as olives are harvested in late-fall, which means brand new products are released throughout the following months.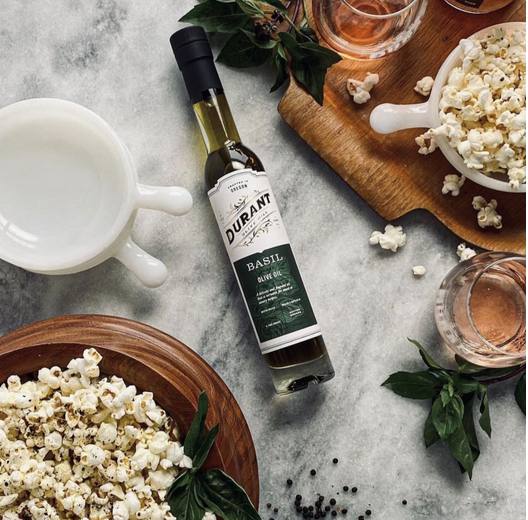 Founded in 2008, Durant Olive Mill is home to 17 acres of olive trees and a state-of-the-art Italian mill.
Interested in trying Durants wide variety of Olive oil? Their gift shop features a self serve tasting bar featuring all of their newest flavors for you to try.
#4: Food
If you think of PNW food, words that often come to mind are "local," "seasonal," and "organic." But just as important is our favorite food-related word: "Delicious!" From fresh cheeses cultivated in the valley, to hazelnuts, chocolates, and truffles, (check out the Oregon Truffle Festival) you could plan countless visits to Dundee and still have endless flavors to explore. A few of our favorite spots include Briar Rose Creamery, Brigitinne Monks Gourmet Chocolates, and Freddy Guys Hazelnuts (Hazelnuts, anyone?). Note, that a lot of these choices (and more) can be found at Red Hills Market, only a short drive away, or even closer at The Dundee Hotel's "Holiday Market," which will bring together local restaurants, artisans, and winemakers from across the valley. (See #7 for more details on the holiday market.) Don't like to cook or prep? A perfect solution for you and those you're shopping for then might be a gift certificate to one of Dundee's stellar gourmet eateries. Dundee Bistro, Trellis, Tina's, and Field & Stream are all great places to start!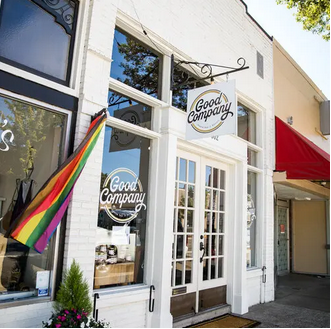 At Good Cheese Company, you are greeted with a wide array of cheeses varying in taste, size and origin. If you are a cheese lover, this local bistro and shop is perfect for you!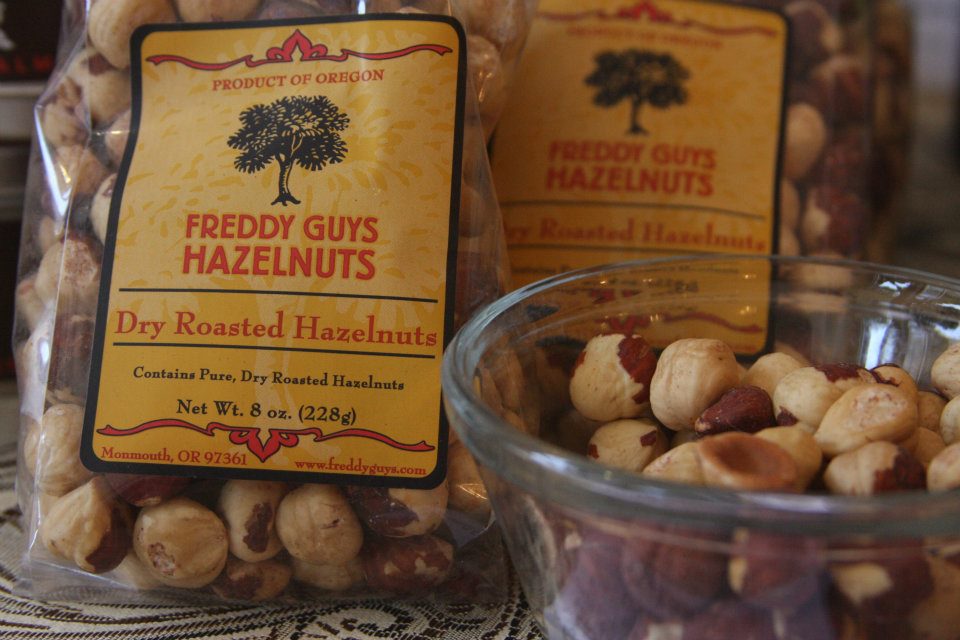 With unmatched freshness and flavor grown in the orchards of the Willamette Valley, Freddy Guys Hazelnuts provides a new, local take on Hazelnuts that you cant get enough of. 
Brigitinne Monks has been working for decades to create remarkable flavors in their fudge and truffle desserts. Brigitinne Monks is a fully self supporting business deriving from Amity, Oregon at their monastery. Be sure to check out their truffles for an indulgent bite!
#5 An Event/Experience
While anything mentioned on items 1-4 would make a great holiday present, why not take it one step further and turn it into an experience? Wineries, farms, and olive oil mills alike offer tours throughout the year. Watch how olives transform from ripening in trees to producing the oils, lotions, and soaps you'll be gifting to your friends. Pet the cows that produce the cheese you'll be sampling and notice firsthand how time alone can change the flavors and textures of a single bite. Wineries in particular hold various unique experiences yearly, from food and wine pairings, to cooking classes, vintage tastings, vineyard tours, and holiday specials. Call the front desk agents at The Dundee or explore your favorite winery's website for details. There are also several companies that specialize in tours across the valley, allowing you to sample from multiple wineries, farms, and/or specialty shops within a single day. Turn any tangible gift into a series of memories by exploring what "locally made" really means.
Truffle hunting has become an increasingly popular activity amongst Oregonians. Black Tie Tours  is now offering exclusive truffle hunting tours with his truffle dog, Ella!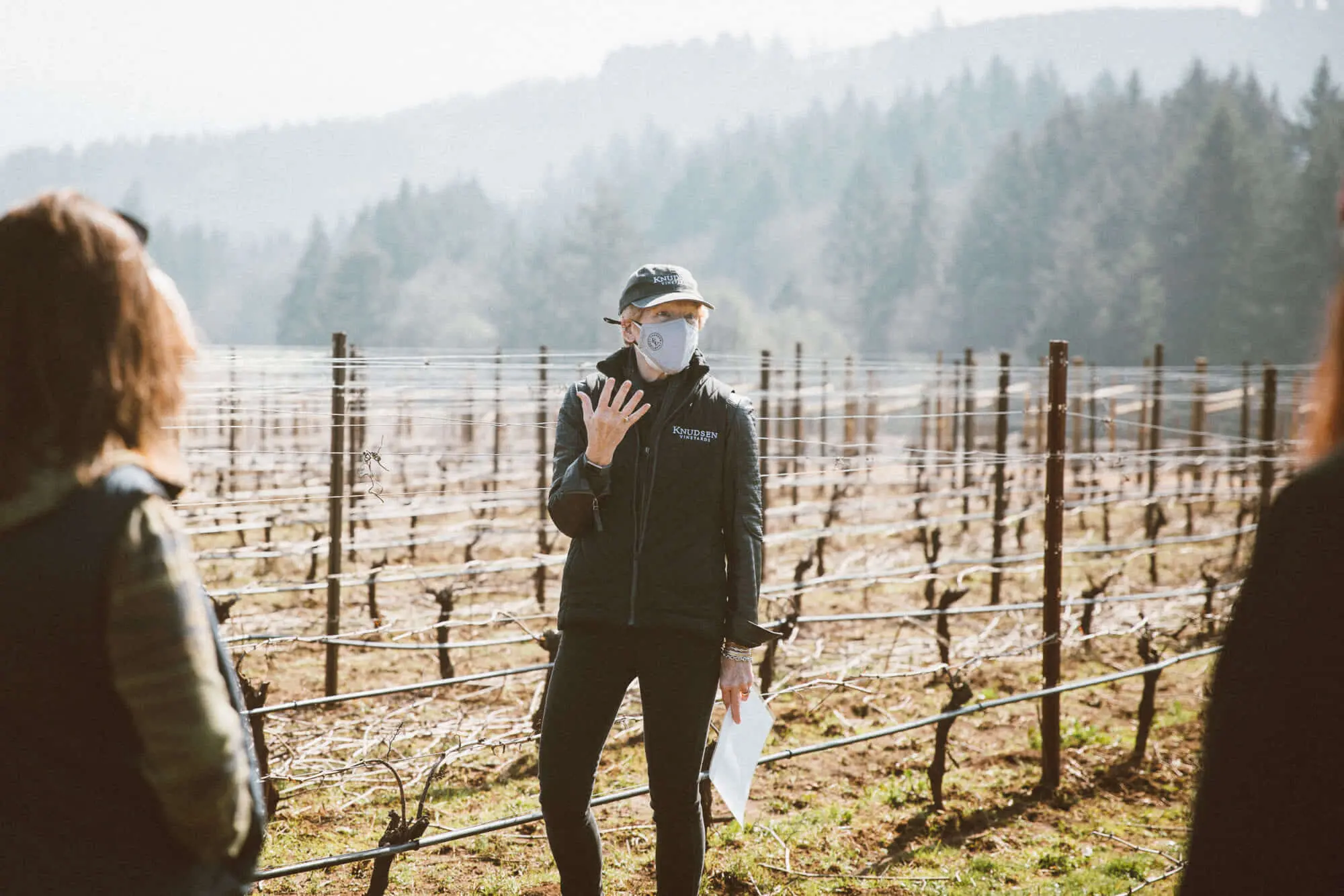 The Dundee creates several packages that allow you to experience innovative and inspiritng moments with several different wineries. The Knudsen hike experience, featured above is one of many packages made for you to experience the valley like you never have before. Check out all of our packages here.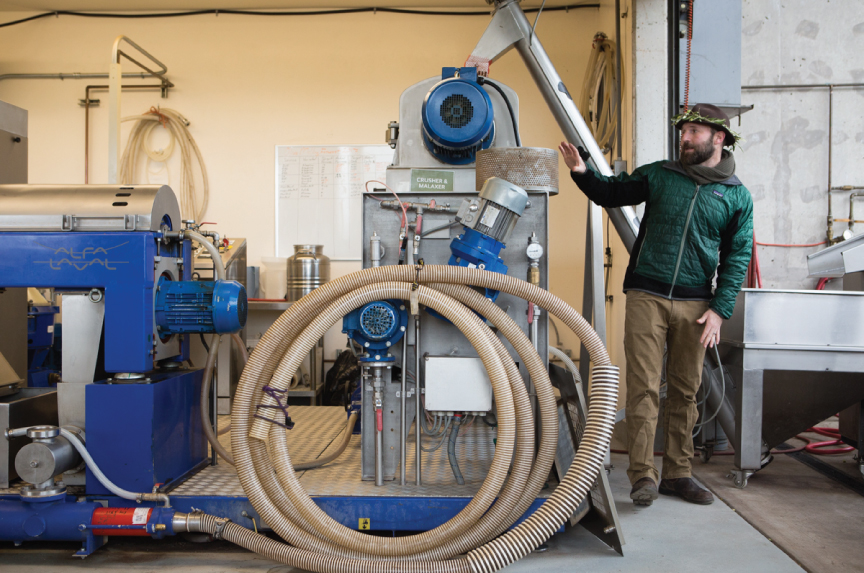 Durant does much more than just create amazing olive oils. They also have created olive mill tours, which offers you the chance to learn about the history of their farm and an exploration into growing olives in the PNW. Check out more information here.
#6 Create Something
There is one type of gift that is nearest and dearest to our hearts, and that is anything made for someone specific. A homemade present can range in any budget, and includes the most important aspect of giving, the idea that a certain person in your life is worth the time to put something together. For example, if your budget is low, you can create an itinerary for someone you know is visiting wine country, putting in the work so they don't have to. Let us at The Dundee be a starting point of expertise for you. Or perhaps the homemade aspect of a gift is the cherry on top of items 1-5, in which case, how can you put what you've purchased together? Perhaps you create a homemade charcuterie board or wine basket. Maybe you plan a tour of your own, deciding where your gift receiver should go and when, enjoying the cheeses or wines you have purchased at the end of the day. Or perhaps you travel to wine country a day ahead of time and have a self-made cheese board waiting for your companion by the time they check in. We also, however, know that time is precious. So if you want to spend 100% of your vacation enjoying the trip and not prepping for it, (totally understandable) there are also countless self-guided tours that still leave wiggle room for any creative detours or spontaneous ideas that might arise. We recommended any of the self-guided Oregon Cheese Trails, Great Oaks Food Trails, and/or Truffle Hunts during the winter, as well as (of course) a trip to multiple wineries, which allow you experience the range of PNW varietals. Perhaps the creative aspect is simple putting together a playlist for your Northwest adventure. Delight the gift receiver by including their favorite music, or make the itinerary a surprise and hide clues for each stop within a specific song.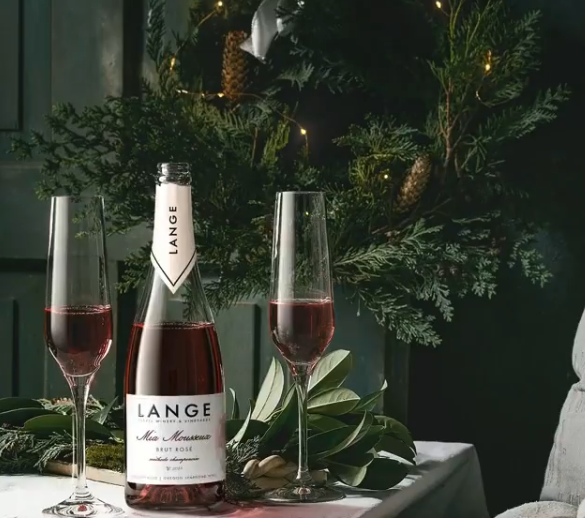 Create your own wine tasting itinerary, or let The Dundee team help. Deck the Hills, occurs throughout the month of December and features numerous events and holiday specials at several nearby location.
#7 Receiver's Choice
As seen by this list, we have a lot of suggestions for gifts in the Willamette Valley. But no one knows your loved ones like they know themselves, and sometimes the best idea for a present is to simply ask them what they want. That's why for our final suggestion on this list, we recommend you bring them to The Dundee Hotel, and allow them to pick what they'd like to do, see, or purchase. We at the hotel can set up any itinerary you might like, and when it comes to tangible gifts, our holiday market will be open every weekend from November 20th -December 11th .There you can explore and ask about local wines, cheeses, olive oils, crafts, artwork, and the warmest of locally made blankets to get you through winter. And the best part is that a portion of the proceeds will go towards supporting the Oregon Food Bank. The market is for everyone, but promo codes will be given to all guests for extra perks and discounts.
Shop at our Holiday Market for unique gifts and support local makers and craftspeople, contribute to ending hunger, and enjoy some Willamette Valley wines (of course!).
Deck the Hills, occurs throughout the month of December and features numerous events and holiday specials at several local wineries, plus a photo contest to win a free stay at The Dundee!