At Purple Hands, you can taste the heart and soul that is poured with each glass.  We had the special opportunity to interview Cody Wright, the winemaker at Purple Hands. Cody has been in the cellar his whole life, with stints at home and abroad—following in his family's footsteps. Growing up with some of Oregon's finest winemaking and grape-growing mentors instilled in Cody a passion for quality and a deep understanding of the work it takes to achieve excellence. The name Purple Hands is meant to evoke the work of harvest, when your hands are purple and black and rugged from long days and nights of pushing to create and sustain quality wine. It is work that comes from the heart; work that Cody and his wife and partner, Marque demonstrate and hope their children will embrace.
Cody and Marque Wright at Purple Hands along with their kids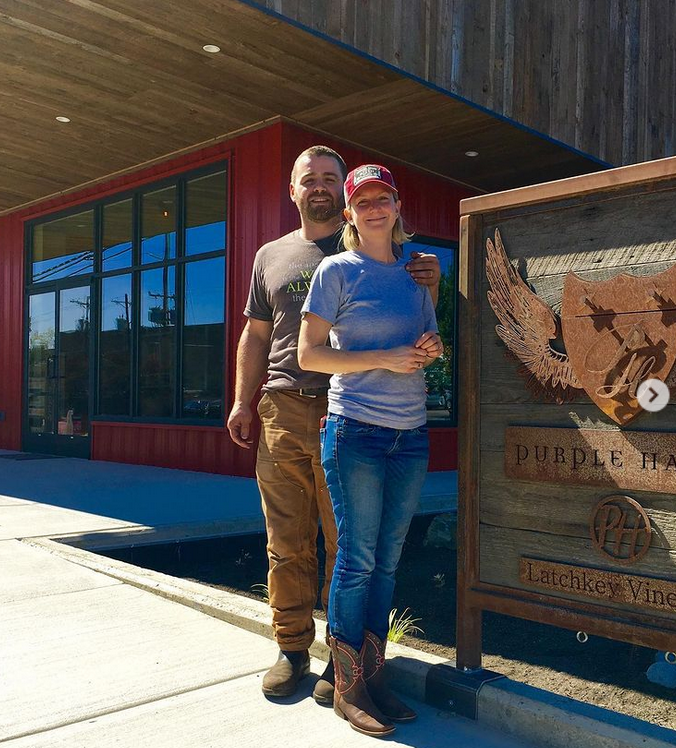 Cody and Marque Wright in front of their tasting room downtown Dundee, just a couple blocks from the hotel and a great place to visit and taste Purple Hands.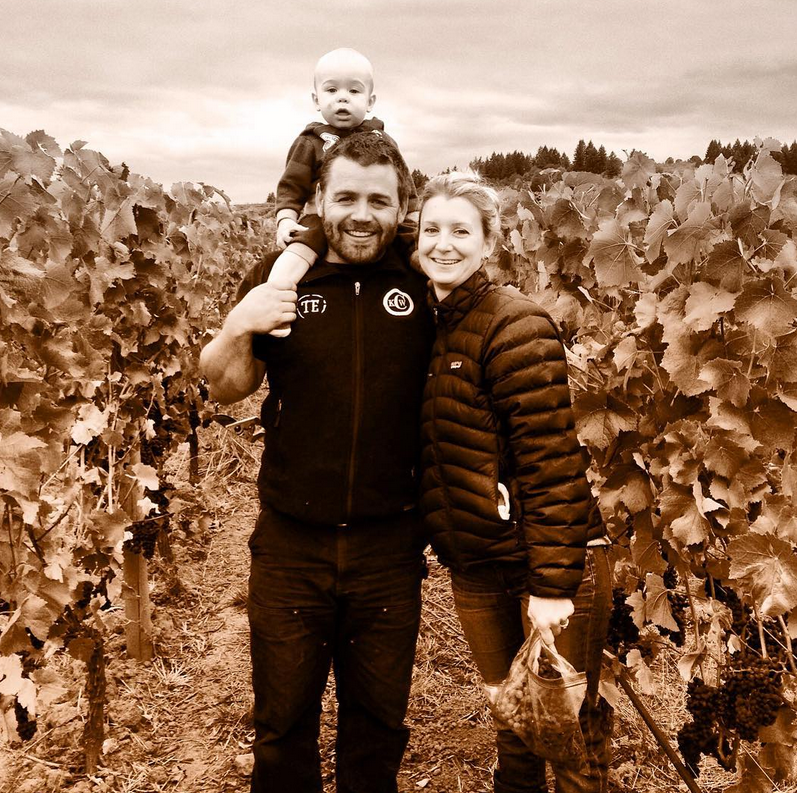 The Wrights with the next generation in tow!
Dundee Hotel (DH): What about running a winery brings you the most joy? 
Cody Wright (CW): What makes me happy is the process – the process of creating food, creating wine from the Vineyard to the winery and being able to share that with everyone.
DH: Your website mentions how your wines remain "unfined" and "unfiltered" at
bottling. Can you tell me a little bit about what that means and how it affects the
end result of the wine? 
CW: Personally, I think it leaves a little more honesty and purity in the end result of the wine. It captures the site & terroir of these unique Vineyards that we work with. It literally means we do not fine or filter any of our wines – they come straight out of the barrel, we rack them to a tank and from there they go directly to the bottle.
DH: I love how the Purple Hands website refers to winemaking as an art. Would
you say it's equal parts art and science? What part of the winemaking process is
the most creative? 
CW: Yes, good science helps make good wines, and a good artistic vision makes good wines as well. I feel that if youre lacking in one or the other, the wine is lacking. The process itself of trying to create what you dream of – to manifest the wine you dream of drinking -is the most creative aspect. And if you dont know what that vision is, you need to keep drinking wine (in particular, good wine).
DH: How does wine reveal "the history of [Oregon's] native landscape?" Is it through flavor? How the wine is made? The range in elevation? 
CW: In a world thats been around for billions of years, the 200 million year old soils that we have in Oregon are as fresh and vibrant as you can plant anything in. So the opportunity to be a part of that – in this time and space -is from a science kids perspective, one of the most exciting things I can be doing. Grape vines are like sticking a straw into the universe and drinking stardust. It is a stardust milkshake.
DH: I absolutely LOVE the name of this winery, how it comes from stained purple hands working in the vines, and how working the land is what brings about the true heart of the wine. Do you think the name serves as a
reminder that as science progresses, there will always be elements that must first and foremost come from the relationship between the winemaker and grapes? How do you think machinery helps or hinders winemaking? 
CW: Yes, Purple Hands is a nod to the fact that I come from a family of hard working Winemakers and the human element of making wine is critical. In the same respect, producing wine requires good machinery to contribute to high quality winemaking.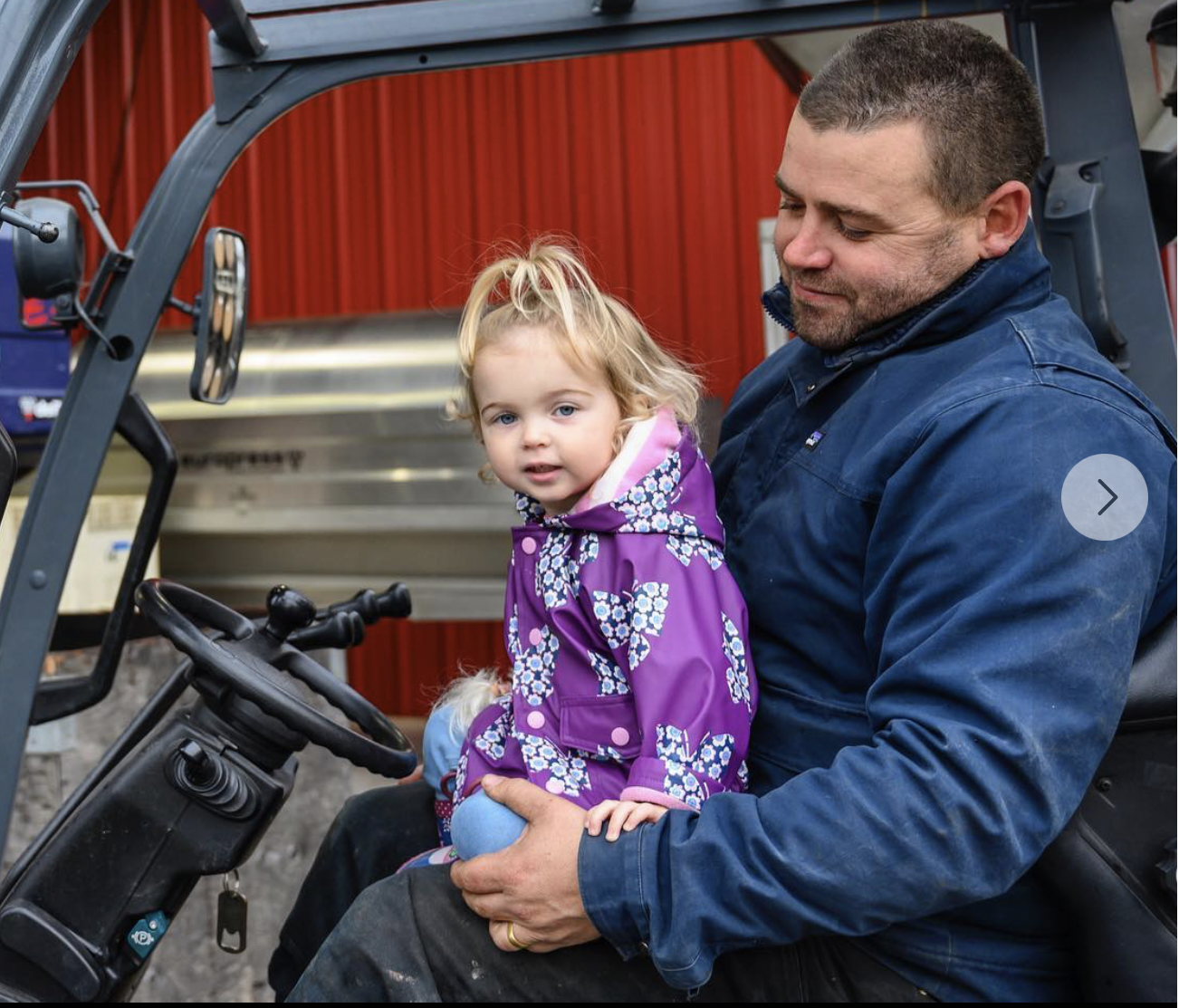 Cody and his daughter go for a ride!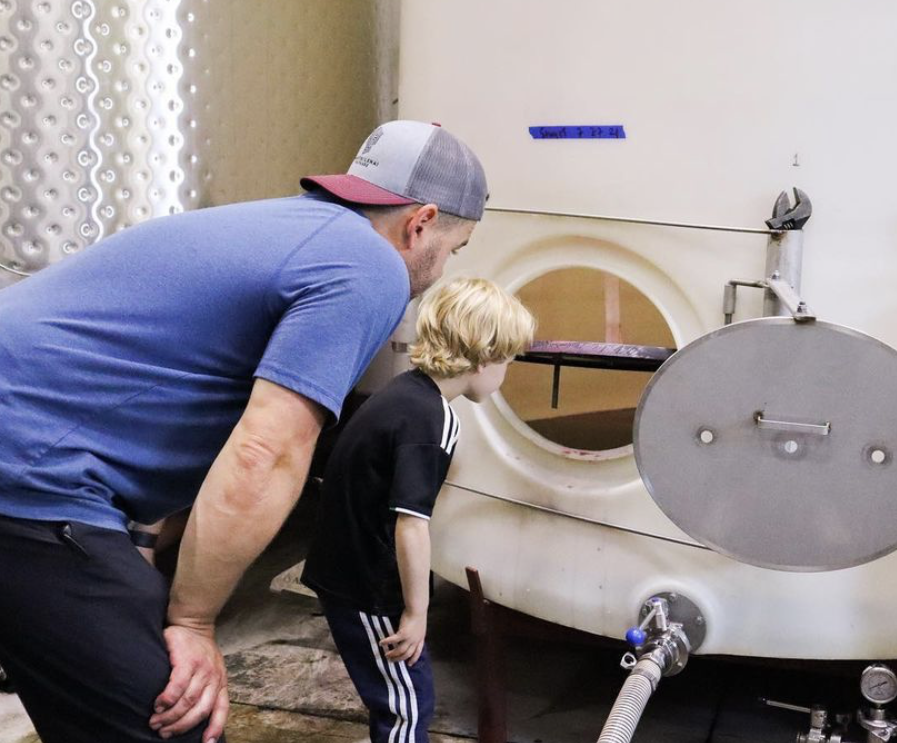 Family is everything to Cody, and showing his children his creations has a special place in his heart.
DH: Is there any name you've always wanted to use for a wine, but haven't found the right fit for it yet? 
CW: Yes, but you have to sign a non-disclosure agreement 😉
DH: Purple Hands seems like a close-knit family.  With so many wineries in the area, do you think the Willamette Valley as a whole has become a sort of family? Do wineries often find inspiration from each other? Or would you say it's more a group of individual approaches to similar soils? 
CW: The Willamette Valley is a big family – everyone is there for each other. Everyone is here to grow grapes and keep Oregon's quality high because we all know its an amazing place.
DH: What was it like growing up amidst vines and wineries? Would you say its enabled you to really know the land in a way thats hard to teach?
CW: I have been fortunate to grow up in great wineries, winemakers & vineyards. It helped me develop my palate and skill set at an earlier age than others.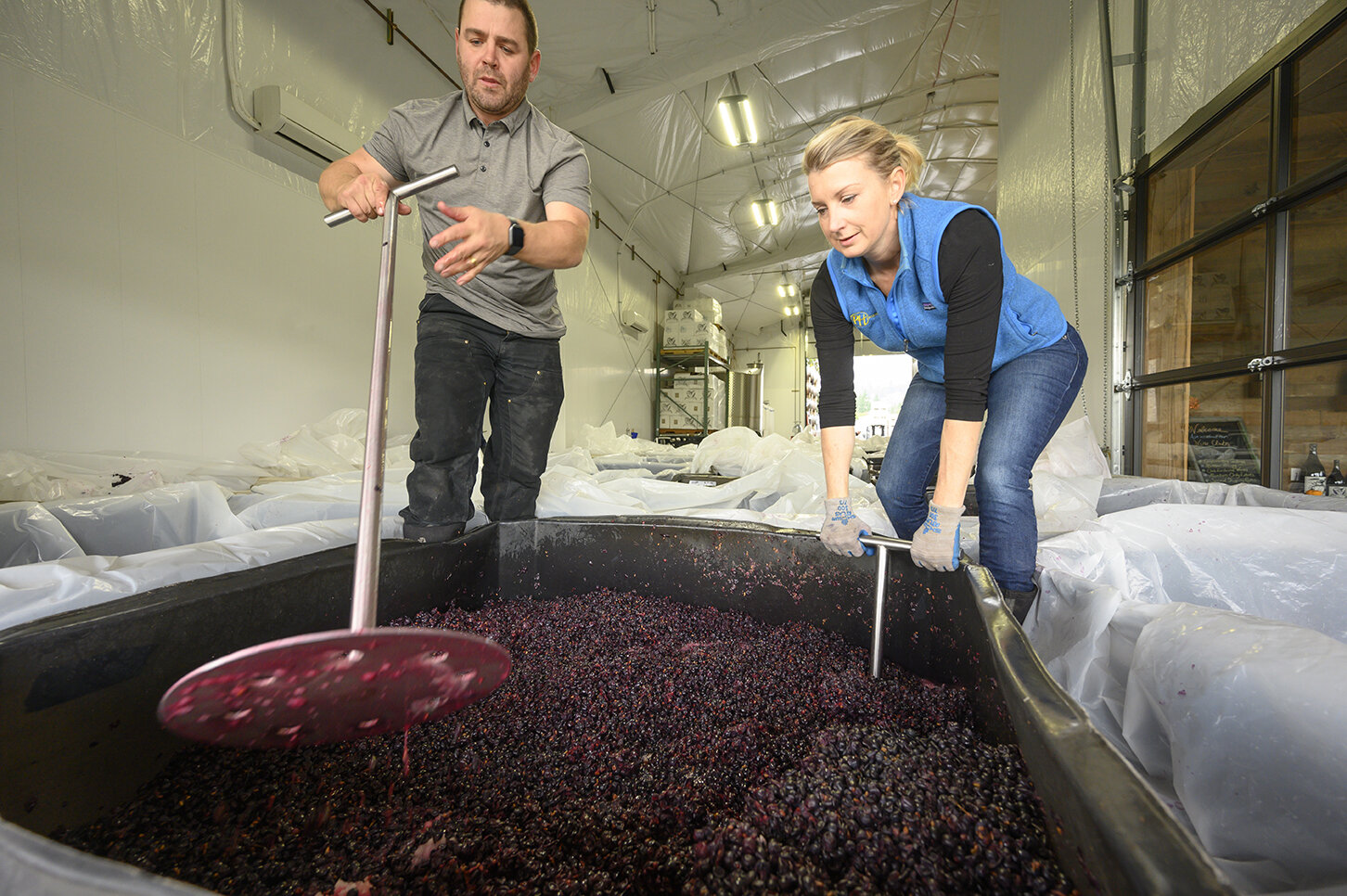 Purple Hands grows their grapes on several different vineyards with vastly different elevations and climate, which in turn makes each bottle a unique and crafted taste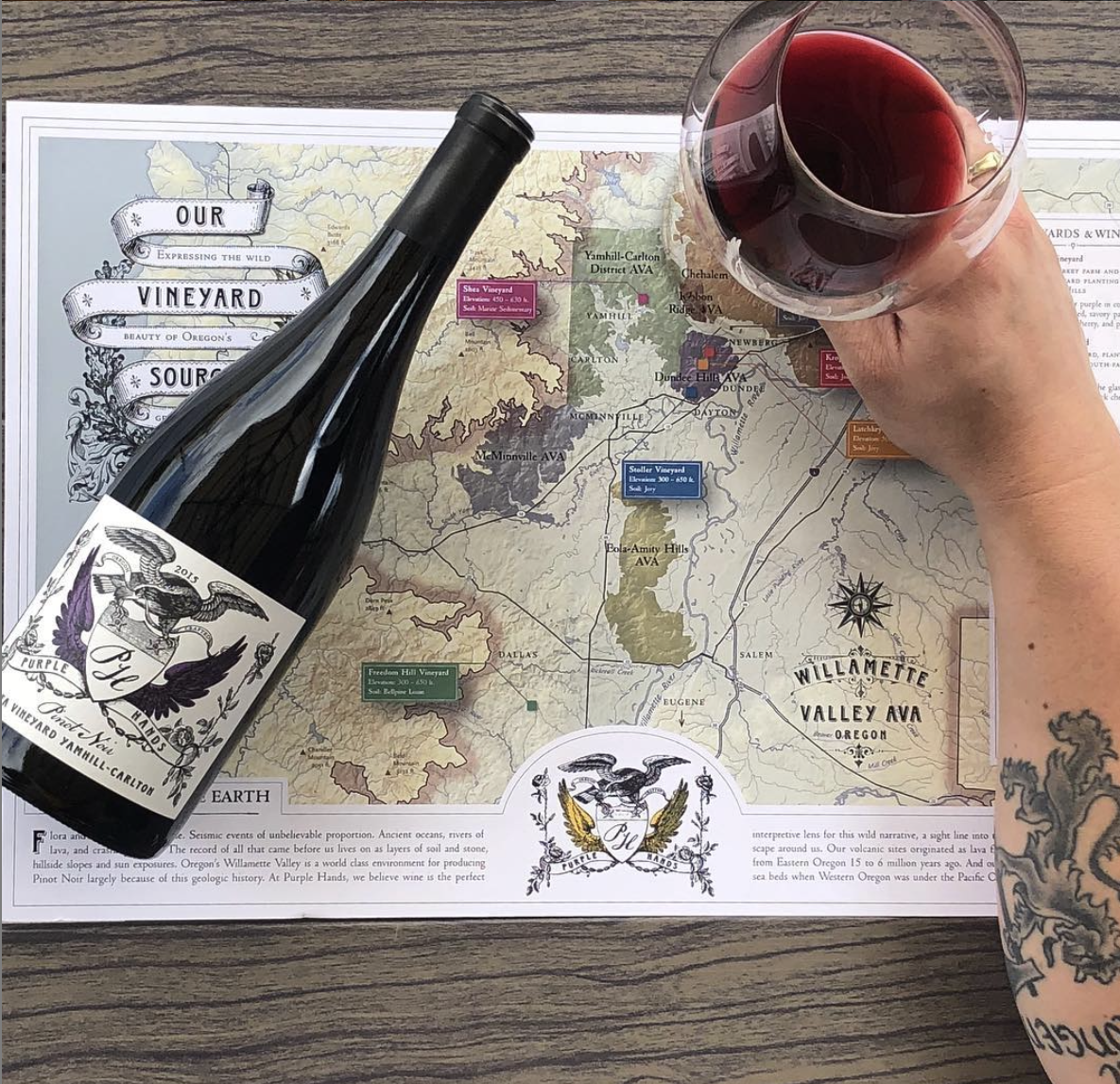 Guests tasting at Purple Hands can look at a map to identify the AVA the grapes in their wine came from.
CWDH: What is your most memorable wine tasting experience? 
CW In 2007, when I was in New Zealand studying at Atarangi with Clive Paton, for months drinking 100 year old Italian wines under the stars of Marlborough.
DH: Is there anything else you'd like to mention that I haven't asked about? 
CW: Big props to all the winemaking families out there, working hard to make it through this tough year. Kudos to you for keeping your heads down, and keeping your eyes on the prize.
Cody Wright, co-owner and winemaker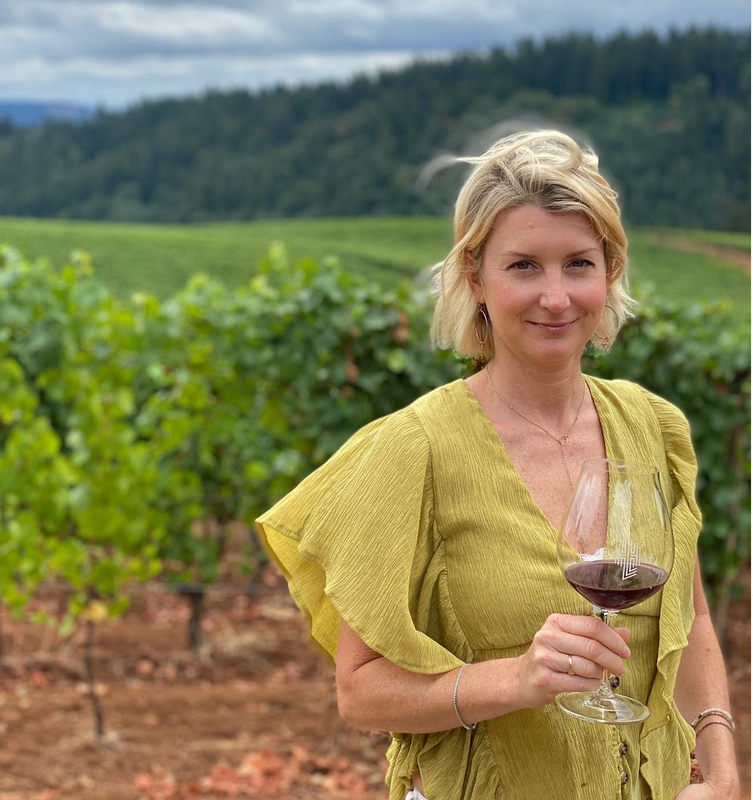 Purple Hands's downtown tasting room is right next to The Dundee Hotel, making for the perfect way to start your Dundee Getaway. With each tasting, you will begin to learn what makes Purple Hands so special. To book a tasting, you can find their website here or give them a call at (503) 538-9095.
Purple Hands is currently open by reservation only and is open daily from 11am-4:3opm.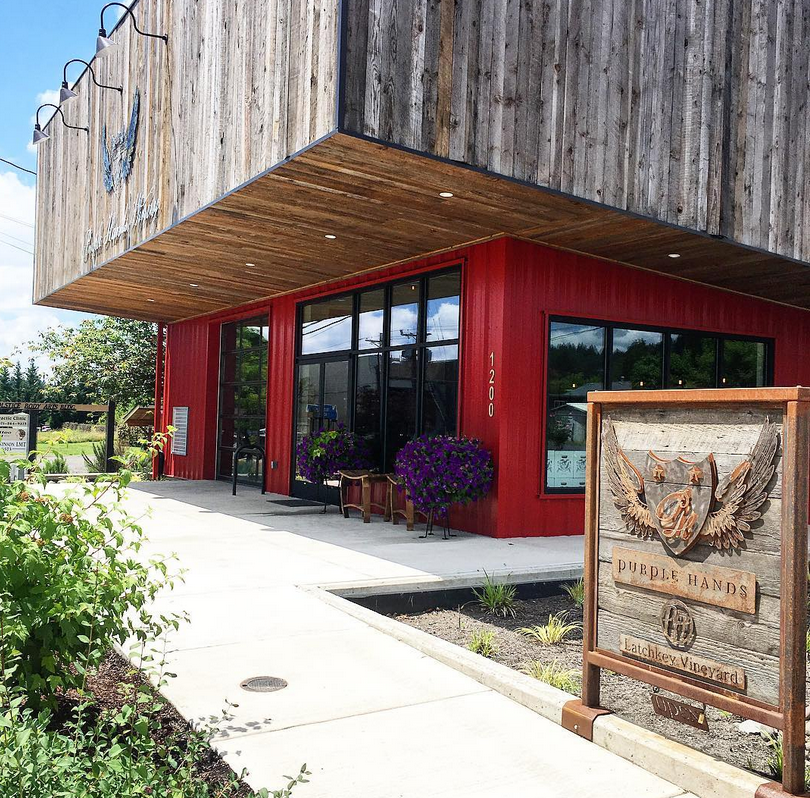 Purple Hands Winery located right next to the hotel is worth the visit! In addition to serving up delicious wines, they frequently host limited release barrel tastings and special release bottles!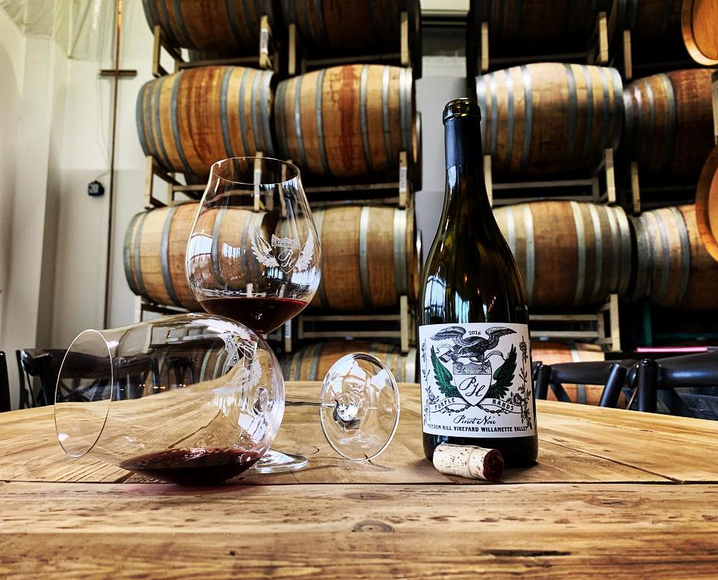 Come see what all the accolades are about! Taste some delicious and beautiful at Purple Hands!