Looking for something new to try in the Willamette Valley? Perhaps you're here on a Wednesday or Thursday when wineries often aren't open for tastings. Well, you're in luck! The Methven Vineyard Tasting room in Dundee has a new experience for you, only minutes from The Dundee hotel. On Wednesdays-Sundays experience live music, wine tasting, and a delicious meal courtesy of Los Kopitos food truck (that's right, people! This is not a drill. There's a Mexican food truck, with elevated fare waiting for you). Outdoor seating allows for ample opportunity to bask in the sun, or cool off underneath the shade-soaked umbrellas. Local musicians take requests, playing a wide range of fan-favorites plus original songs, and we highly recommend you come hungry, because the food at Los Kopitos is not to be missed! (We personally recommend the Chorizo Empanadas, but there are several delicious options, including gluten-free and vegetarian-friendly choices.)
Methven exclusively produces estate grapes from Chardonnay, Gamay Noir, Pinot Gris, Riesling, to Pinot Noir (obviously, I mean we're in Oregon, aren't we?). Wine is produced in small lots to allow for a hand selection of all grapes, further ensuring quality and consistency. If delicious wine wasn't enough to entice you, owners Allen and Jill are also avid supporters of the environment, believing that the continued health of the ecosystem means the continued health of their vines. That's only one of the reasons why they partake in beekeeping on the property, as well as cultivating blueberries, and growing various species of local flora.
Head winemaker, Greg McClellan:
Working entirely from estate fruit, we are in control from first to last. This allows me to understand the nuances of each block and be in control of what we do in the vineyard. […] The beekeeping, annual plantings of flowers around the vineyard, all the fruit trees that neighbor certain blocks, and keeping the native trees surrounding the vineyard in good health, all these things contribute to the robustness of the vineyard and make the estate fruit express their origin.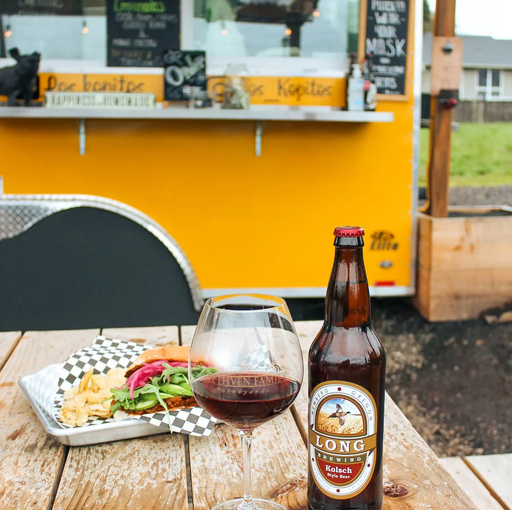 Los Kopitos' food truck serves up delicious dishes that pair well with Methven's wine
Los Kopitos' Chef Cristina prepares fresh and local dishes, like this hand made pasta with seasonal vegetables & Dungeness crab

When you arrive, there is plenty of street parking, but they also have their own parking lot. Or if you feel like sharing a few bottles and making a night of it, it's only a ten-minute walk to and from The Dundee. You'll hear the music before you even get a chance to look at the wine. You'll smell the delicious scents of fresh Mexican food at Los Kopitos, blended with the subtle floral scents of lavender amidst several other summer blooms. You'll see the friendly and knowledgeable staff waiting inside, eager to share their wine with you, and there's one more bonus! If you're traveling with someone who may not enjoy the gift of heavenly grape nectar as much as you do (gasp!) the tasting room at Methven Vineyards also offers two different beer selections on tap.
The perfect spot for the Valley's summer evenings
No reservations are required. In fact, the Methven tasting room accepts walk-ins only, which gives any weekend visitors another opportunity to taste if they find themselves with extra time, if reservations elsewhere fall through, or if they just haven't heard about this delightful summer evening experience before now. While a great addition to a weekend itinerary, we love it on the less crowded weekdays. Tasting is available from 12-8 everyday, live music lasts from 5:00-8:00 Wednesday-Saturday, and 3-6 on Sundays. So what are you waiting for? Book your trip to Wine Country and make sure to make time to enjoy the music.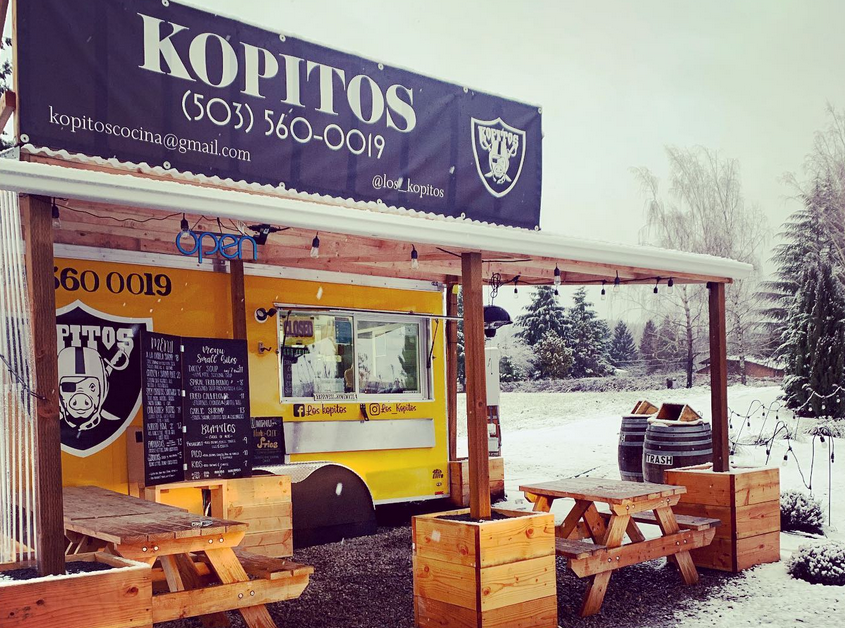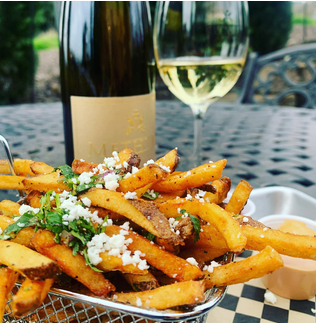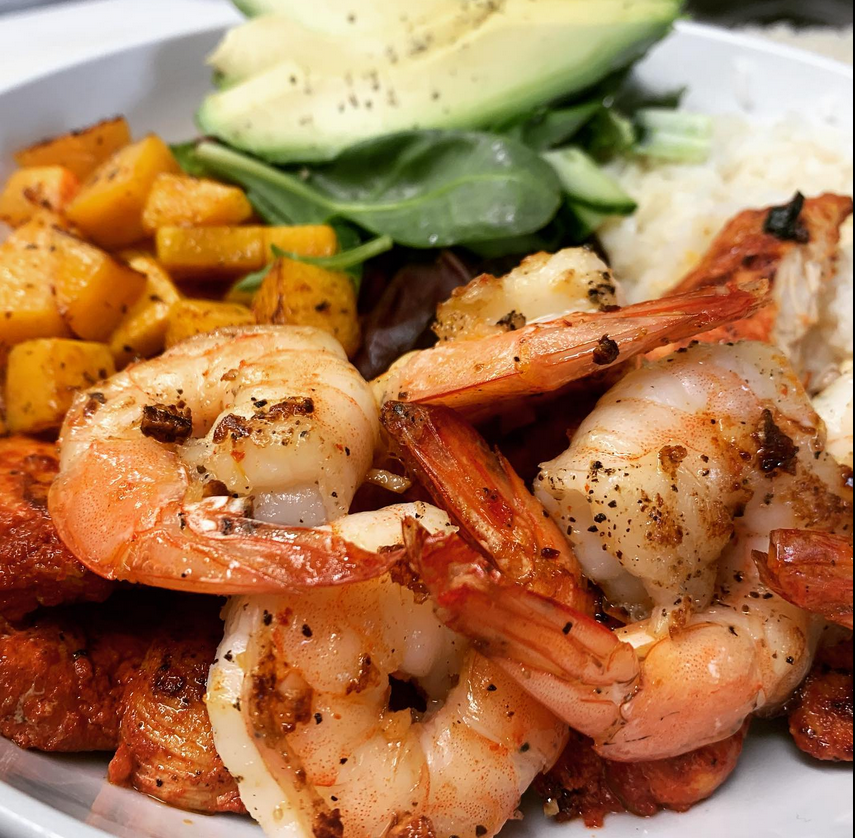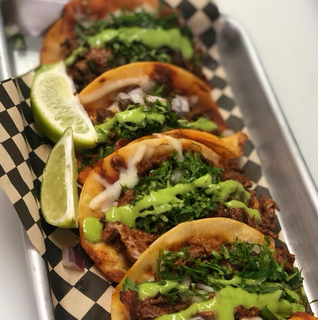 Los Kopitos is not your typical food truck fare, with elevated, fresh, local dishes, a rotating and exciting menu, family owned and pairs well with Methven's wine offerings