We at The Dundee think there is perhaps no better time than spring to visit Oregon Wine Country for a weekend away. Celebrate the end of winter as color starts to bloom and the days grow longer, reminding you that summer is not so far away. Yet if you're like so many of us during these transition months, and prefer to keep away from big crowds, our new add-on might be the perfect solution for you: a private tasting right here in the boardroom of the hotel. All you need to do is schedule a time and we will arrange for your one-on-one tasting with one of three incredible local wineries: Parra Wines, Satyr Fire, or Patton Valley Vineyards.
During your tasting, you will not only have the opportunity to try several different varietals, you will also receive a shortcut to eating locally, as a charcuterie board from Trellis restaurant will be provided. Your wine guides will answer all of your questions (including the ones you've perhaps been to shy to bring up amongst bigger groups) and everyone 21+ can participate as there is no need for a designated driver when you're not leaving the hotel. Wear your fanciest ball gown or your favorite comfy bathrobe and celebrate your decision to take some time for yourself. And of course, if you're traveling with your four-legged friends, feel free to bring them along. They can snuggle right up to your feet as you "accidentally" drop a small piece of cheese or two from your charcuterie board. And once you know what you like, bottles are available to purchase right there on the spot to save for later, or, (let's be honest) enjoy that night. I mean, why not? You're already home!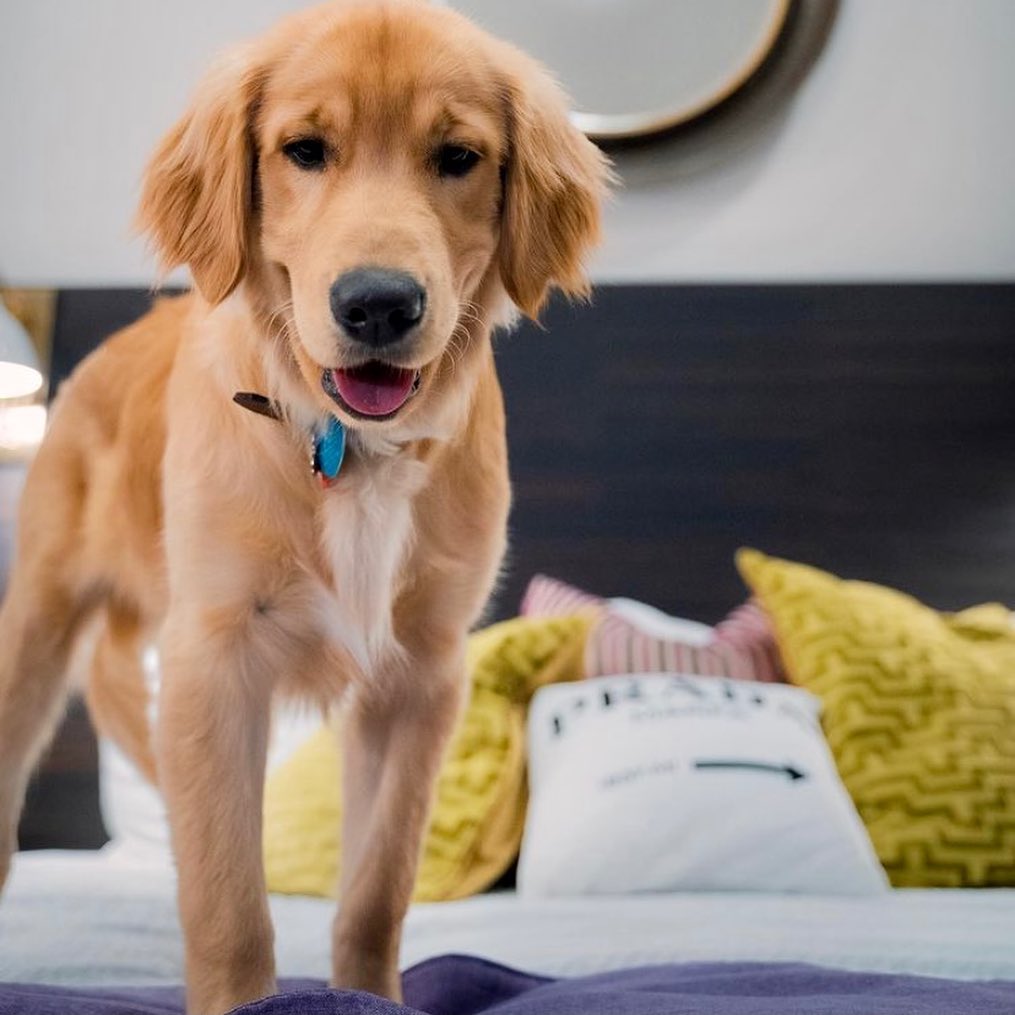 Like many of our local wineries, the Dundee private tasting welcomes your furry companion!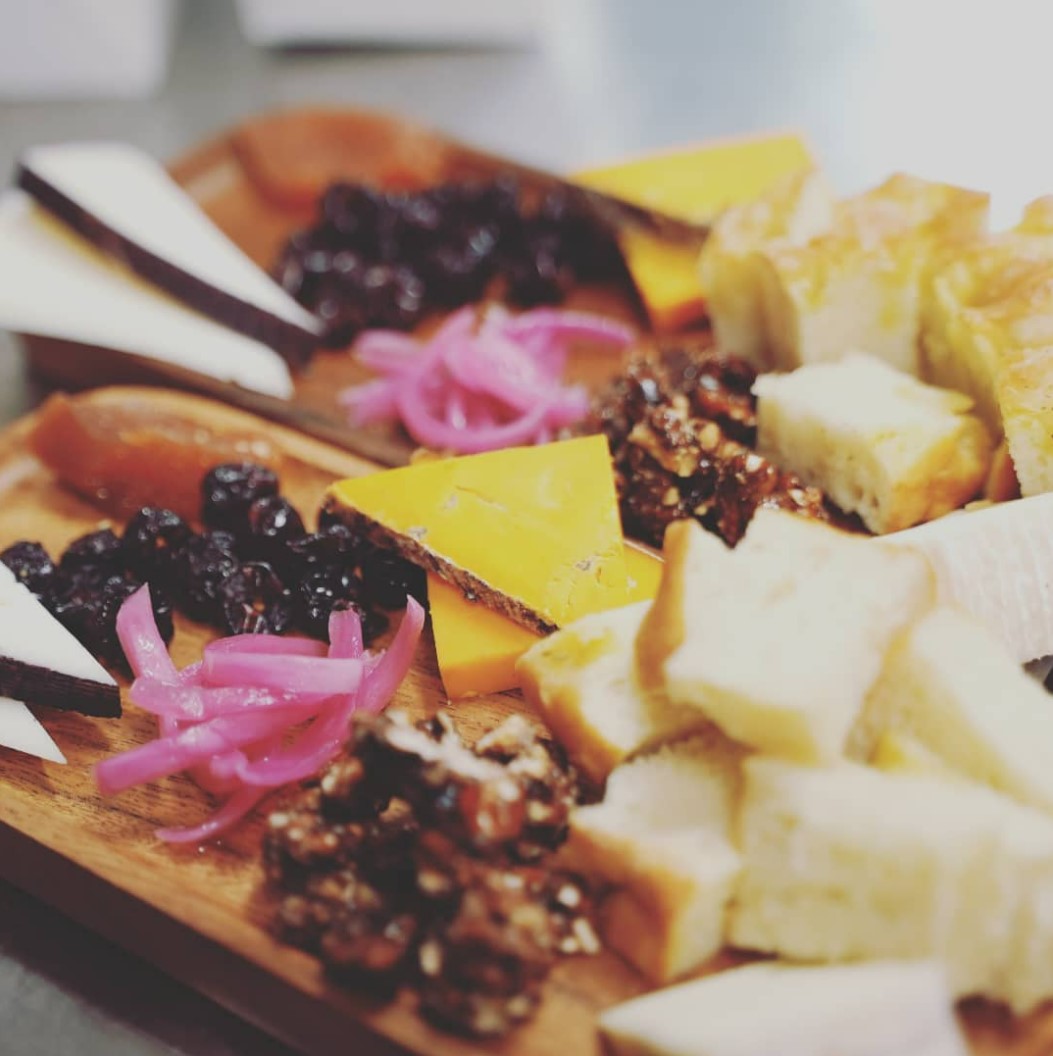 A Trellis charcuterie is an ideal pairing for your selected tasting.
Don't know what to wear? Don't worry! With a private tasting the choice is totally up to you!
Now let's talk about the wineries you may taste from. We'll begin with Parra Wines. Parra is a hidden gem of the area, but it's only a matter of time before word of this wine skyrockets, so this is your chance to taste these world-class bottles at a fraction of the cost. Showcasing less traditional varietals to Oregon such as Syrah, Tempranillo, and even dessert wines, you'll have the opportunity to expand your understanding of what Oregon wine can mean. Sam Parra himself will pour you the best of his vintages and help train your palate to decipher how they differ from the more common Oregonian Chardonnay and Pinot Noir (don't worry though, you'll taste that too). Sam can't wait to explain why and how these different varietals are aiming to be the stars of Oregon wine's future.
Leave the car in the parking lot! Grab your favorite people or person and join Sam for this exceptional experience.
Beyond the wines themselves, Sam was born to make wine. (It seems like no coincidence that his surname Parra translates to vine.) A third generation worker in the wine industry, Sam has nurtured his skillset over his lifetime and has now created this label on his own. You can tell his passion and love for wine by the way he talks about his process, his pours (he does not shy away from making sure you have enough to taste and compare) and how he feels the wine world is evolving. So this is a great opportunity to support a local, minority-owned, boutique winery that will challenge your knowledge of what defines a PNW bottle. This is also THE ONLY way to currently sample his wines, as Sam Parra is still in the process of opening his tasting room. Follow Parra's IG account @Parrawineco for more information on awards, features, and praise for Sam Parra's wines. Yet trust us when we say nothing beats tasting it for yourself.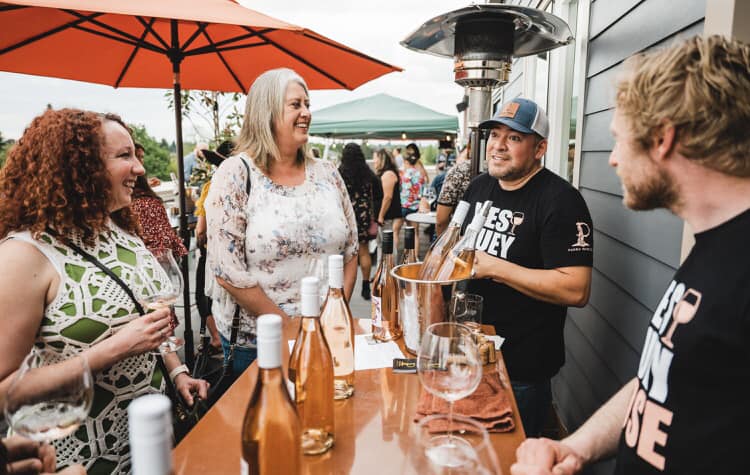 Parra wines are all single-vineyard wines made from grapes he sources across Oregon.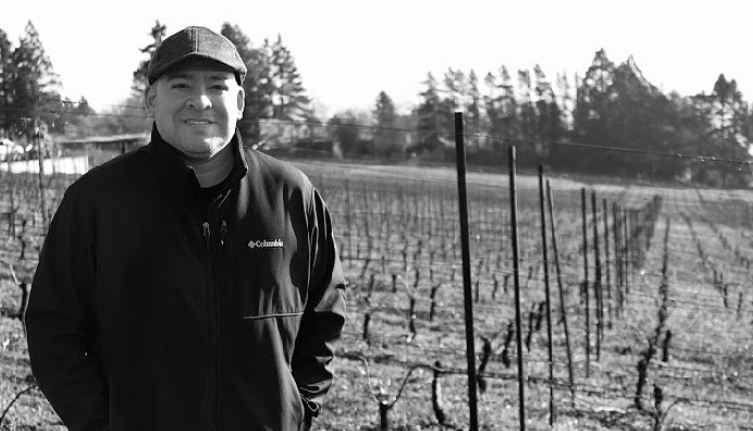 Sam's family are a great source of inspiration and fueled his passion for winemaking.
Next up, we have Satyr Fire, the ultimate winery for the "curious drinker": someone who craves to know the story behind the wine, how it was made, how it changes with food, and much more. Satyr Fire aims to celebrate the important things in life such as wine, art, and exploration. As their website mentions, the wines here are made "for the adventurer who's always eager to embark on a journey, and the storyteller who wishes to blur the line between reality and myth. […] As every wine, born from wild fermentation, tells a small portion of [their] story. Each bottle is a sentence, each barrel is a paragraph, and each vintage is a chapter of [their] unfolding tale." Intrigued yet? We are too!
Boardrooms don't have to be boring! Discover what fun they can be with Paul and the selection from Satyr Fire!
Satyr Fire winemaker Paul Johnson has always had an affinity for the arts, literature, and the outdoors, with a creative background in illustration, painting, and fiction writing. Growing up, he quickly found the world of wine to be "a magical blend" of all the things he loved. "It's artistry born from nature," he told us. "It's a single ingredient that results in a pure and unique outcome by way of myriad opportunities for craftsmanship and design." The idea is to use the incredible soil of the Willamette Valley and time tested winemaking techniques, and combine them with the fantasy and lore Paul (and everyone else as Satyr Fire) carry in their hearts. And in the case of this private tasting, Paul's advice is to keep an open mind. "One's favorite wine can change frequently," he says. "It depends entirely on the day." Paul appreciates how private tastings allow for a quiet moment between the taster and the producer "that can result in the sharing of a story in a special way." Each tasting will include as least 5 vintages, so just make sure you come ready to dive right in!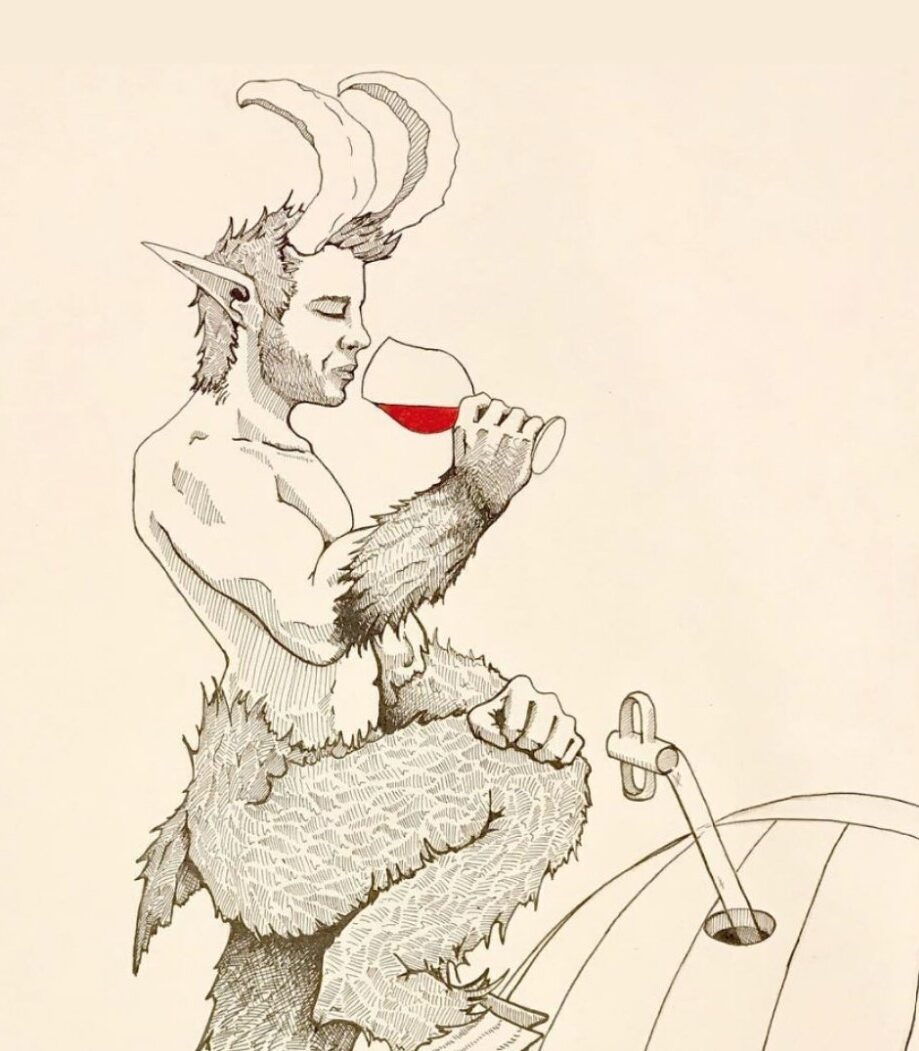 Wonder what a Satyr is? A Satyr is a Dryad, a mythological creature who inhabits a forest or a tree.  Not all satyrs are winemakers, but this one is.
Satyr Fire focuses on limited production wines, making it a great option for those seeking something unique.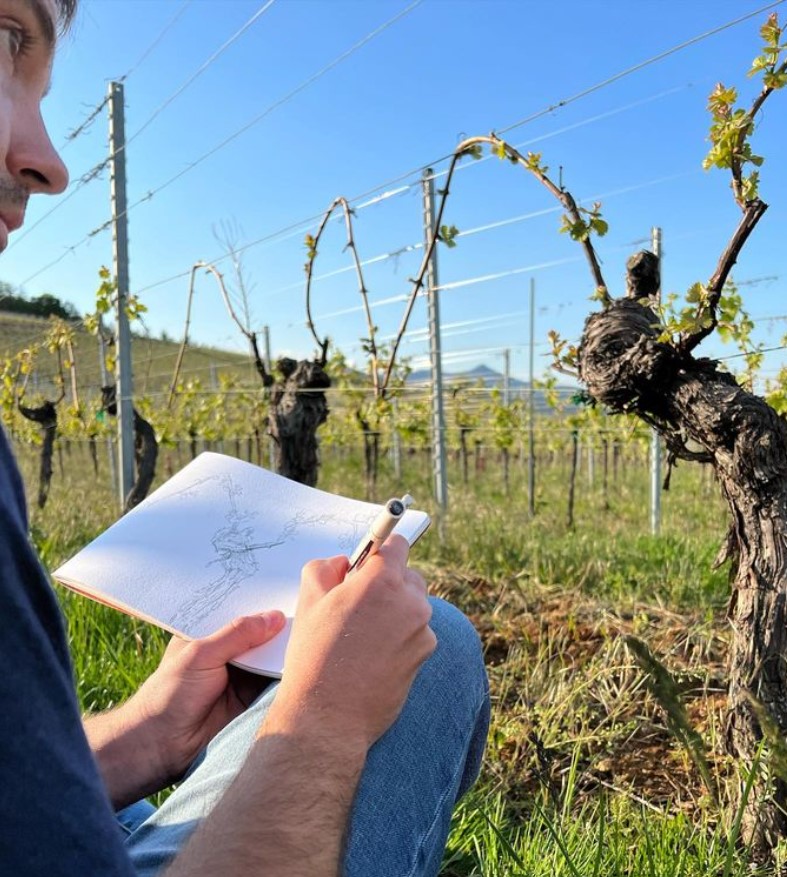 Paul has boundless creativity that is evident in his wines.
Last but not least, we have Patton Valley Wines: the "nomadic winery" of the Willamette Valley. Now, you might be wondering what that means, and luckily, we can tell you! Patton Valley has been a brand for over a quarter of a century, yet they remain such a small producer that they still currently have no tasting room. As co-owner Justina Bice recently shared with us, this has several benefits. "It keeps us nimble and allows us to stay creative," she says. "We focus on creating partnerships with other business so we can do pop-up tastings, and we are altering to a focus on events instead of your typical tasting room. Our goal is to be creative and flexible. Let's make wine tasting all about the experience!"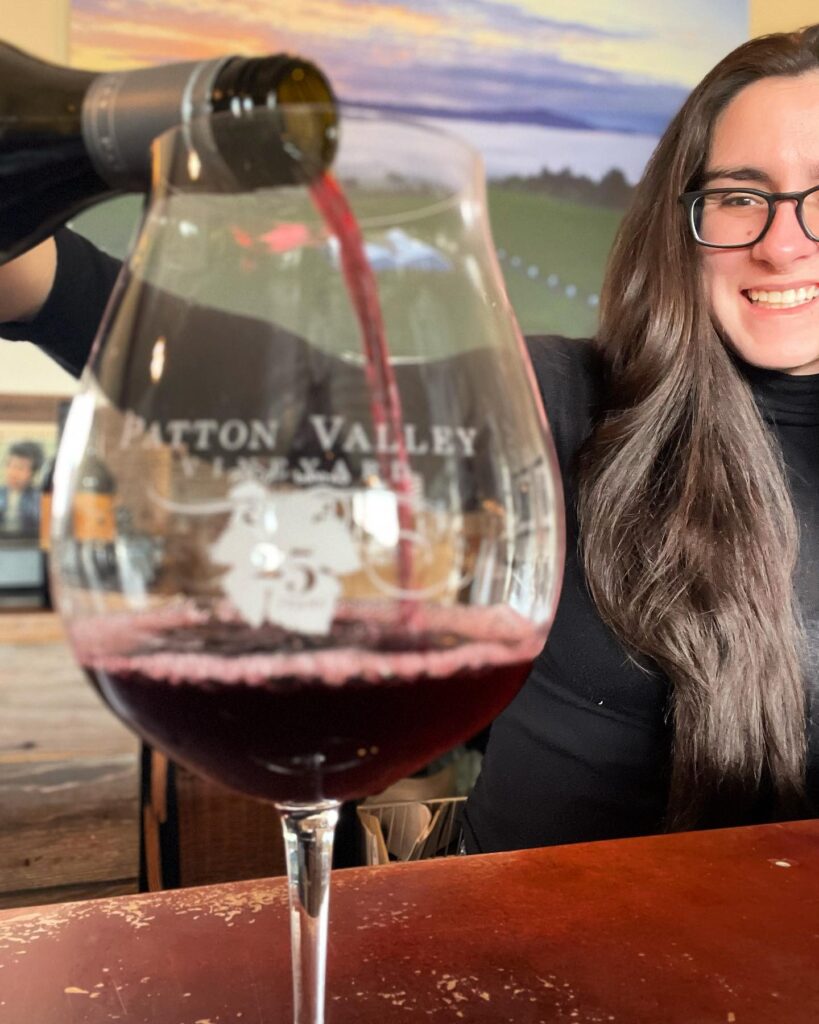 The nomadic spirit of Patton Valley is, in a way, reminiscent of the early Pioneers who came to the PNW.
There is something about the wine at Patton Valley that forever says with you, as Justina herself knows all too well. "This place draws people to it," she says. "When I was 21, my parents brought me here for the Thanksgiving weekend extravaganza. We ended up tasting over 40 different wineries that weekend, and, needless to say, I don't remember everything. What I did remember was loving this one Pinot Noir, and having a vague recollection of the label. Fast forward five years, I still hadn't found that one wine and I had recently moved to the Valley and was starting my new job as Tasting Room Manager at Patton Valley. While cleaning out old files, I found an old label that was no longer used by them, and well, you can see where the story is going. I looked back through old photos and low and behold, there was a photo of my mom and I in front of the Patton Valley sign. Now, seven years later, that sign hangs outside my home office as I get to keep the Patton Valley brand alive."
Justina is proud to carry on the Patton Valley legacy she was introduced to at an early age. 
Justina working the 2022 harvest of Pinot Noir. 
So what does Justina think is the best part of a private tasting? "We can create the exact experience you want," she says. "I have been in the industry for over 10 years in all different roles and I love that every tasting is different. Do you want to dive into the depths of Pinot Noir and learn as much as you can in a short period? Do you want a Wine 101 class to understand the basics of wine and tasting? Do you just want to hang with your friends and have someone pour some awesome wines for you? I make it my goal to create the wine experience desired because our memories are sensory focused and when you sip a Patton Valley wine, I want you to have a wonderful memory, whatever that may be."
You can buy a bottle to enjoy back in your room!
Between these three organizations, you have the chance to explore the best of what Dundee has to offer, and while the varietals might change from one winery to the next, they are all based in that same love and respect for Oregon grapes, minimally invasive winemaking, and the combination of art and science in the PNW region. So book your next trip to The Dundee today, and add-on your own private tasting in the boardroom!