With summer winding down, and the approach of colder, shorter days approaching, now is the time to plan ahead and schedule an adventure or two. Let a small overnight trip here and there break up the monotony of winter, and let yourself feel fancy and celebrated, all from the comfort of your own heated and elegant room at The Dundee Hotel. Sound good? Well to top that off, we are excited to present you with our new package: A Tuesday Night In-Suite Private Tasting with Parra Wines.
What does the package entail?
We're so glad you asked! This package allows you to sample a world-class wine tasting from the comfort of your room at The Dundee Hotel. Every Tuesday, you'll have the opportunity to book a private tasting where Sam Parra, owner and sole-proprietor of Parra Wines, will arrive at your door at a pre-determined time with a variety of Parra Wines to sample. Sam will answer all of your questions as you sip from varietals unique in Oregon (say goodbye to only Pinot Noir and Chardonnay) and feast on a charcuterie board provided to you by local eatery, Trellis. Everyone 21+ can participate as there is no need to have a designated driver when tasting from the convenience of your own room, and all attire from fancy ball-gowns to worn pajamas are allowed when you're the only guests. Traveling with your pup? Let them snuggle right up to your feet as you sip and perhaps "accidentally" drop a small piece of cheese or two from your charcuterie board. Once you know what you like, feel free to purchase a few bottles from Sam right there on the spot to save for later or (let's be honest) enjoy that night. I mean, why not? You're already home!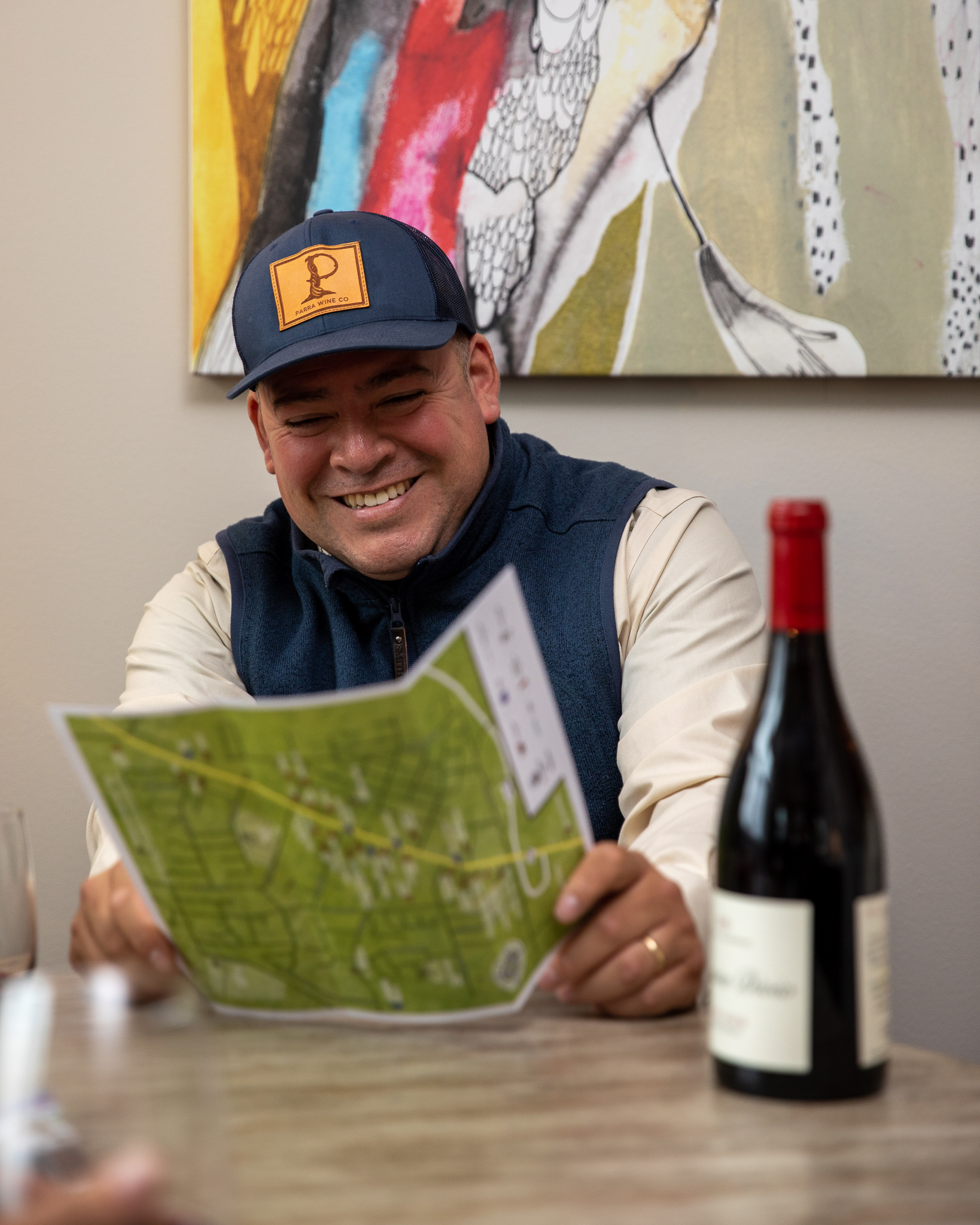 Let Sam guide you through the tasting experience as he describes his process and journey to creating his own label.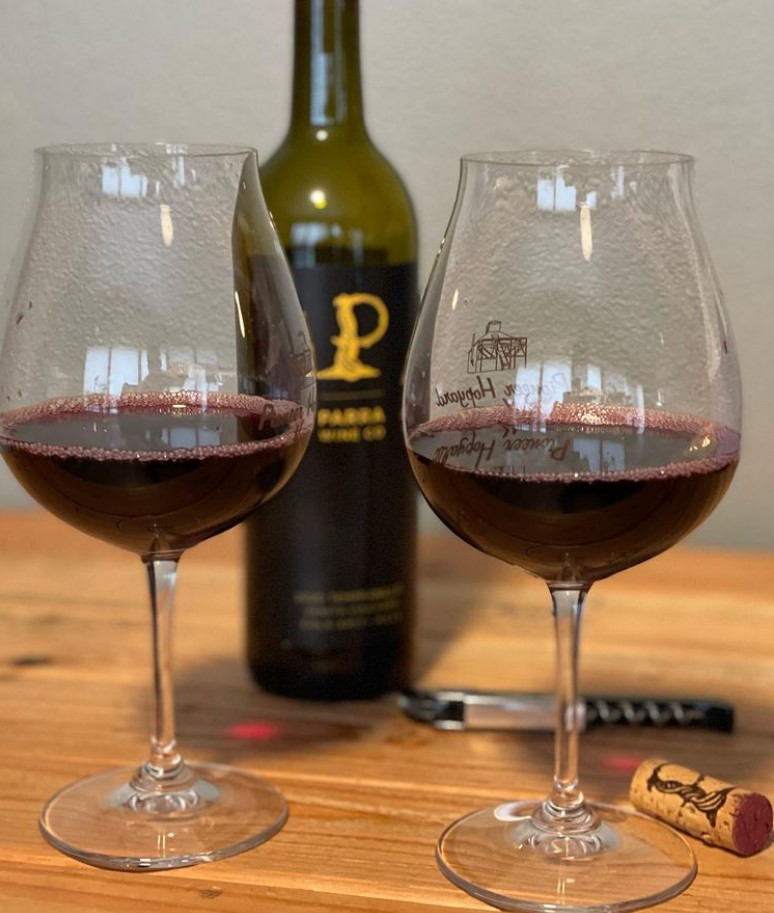 Each of Parra's blends are considered rare, with fewer cases produced than larger labels.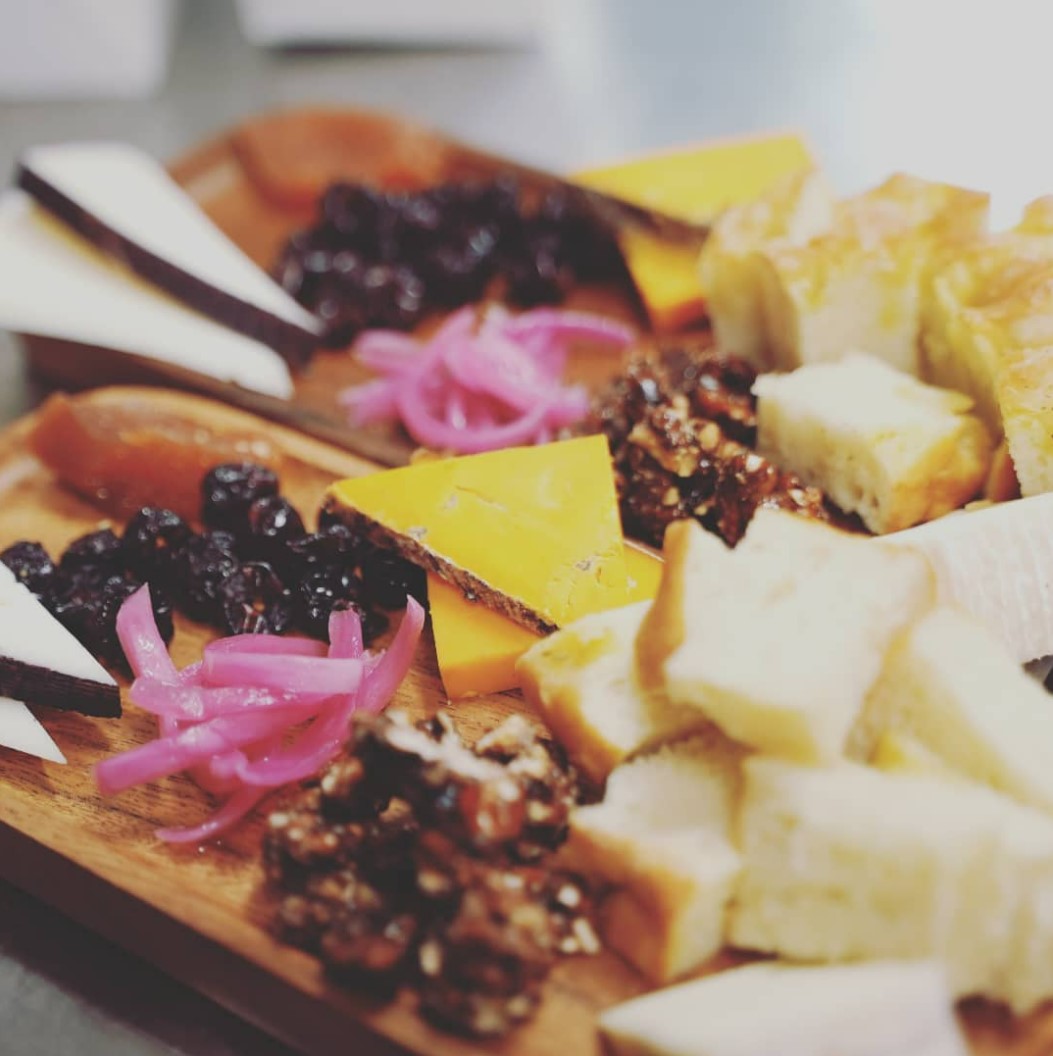 A perfect Parra-ing! Trellis charcuterie and Sam's unique blends.
Why Tuesday?
While Oregon wine country offers more wine tasting experiences than one could ever count, one has only a select handful of experiences to try during the week. So why not use this reason to escape for a night, get away from real life and enjoy the quiet of mid-week Dundee before the weekend crowds flood in. It is rare to receive such uninterrupted one-on-one time, especially in a private setting where no question is too green to ask.
Note: While exceptions can be sometimes be made if requested ahead of time, most Tuesday in-suite tastings will be offered during normal winery hours (around 11-5) so if you have the time, we highly recommended booking two nights so you can slow down your pace and really enjoy the full experience.
Need a mid-week (ish) break? Grab your favorite people or person and join Sam for this exceptional experience.
Why go with Parra?
Where do we even start with this one? First of all, and probably the most important, the wine, of course! Parra brings you world-class flavor at a fraction of the cost and it's supporting a boutique local business that is daring to focus on wines not commonly harvested in Oregon. From Syrah to Tempranillo and dessert wines, Sam will pour you the best of his vintages and help train your palate to decipher how they differ from the more common Chardonnay and Pinot Noir (don't worry though, you'll have that too). Sam will be delighted to explain why and how these different varietals are aiming to be the stars of Oregon wine's future.
Sam Parra was born to make wine. (It seems like no coincidence that his surname Parra translates to vine.) A third generation worker in the wine industry, Sam has nurtured his skillset over his lifetime and has now created this label on his own. You can tell his passion and love for wine by the way he talks about his process, his pours (he does not shy away from making sure you have enough to taste and compare) and how he feels the wine world is evolving.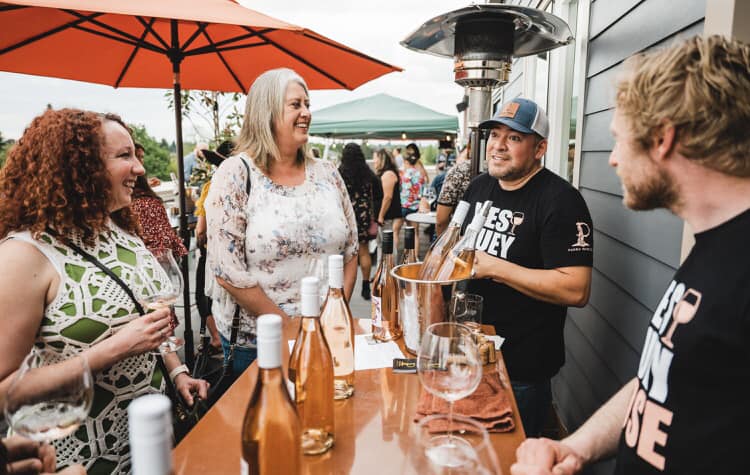 Parra wines are all single-vineyard wines made from grapes he sources across Oregon.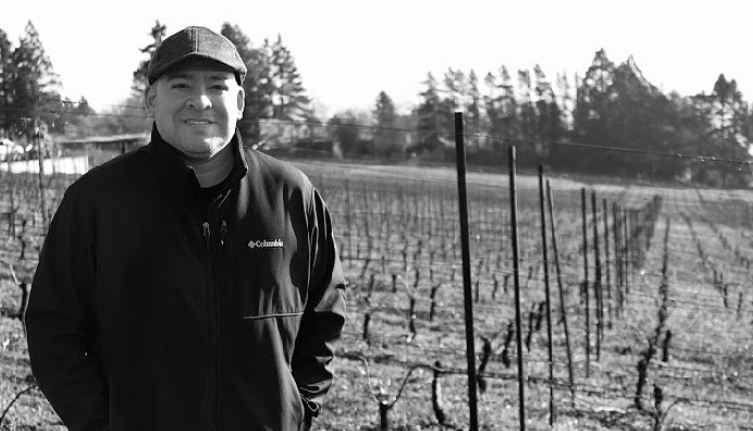 Sam's family are a great source of inspiration and fueled his passion for winemaking.
This is a great opportunity to support a local, minority-owned, boutique winery that will challenge your knowledge of what makes up PNW wine. This is also THE ONLY way to currently sample his wines, as Sam Parra is still I the process of opening his tasting room. (Talk about a rare opportunity to try something different and support the community!) But while the varietals might be playful, they are all based in that same love and respect for Oregon grapes, minimally evasive winemaking, and the combination of art and science that goes into this ancient and much-loved process.
Sam cofounded the nonprofit organization AHIVOY (Asociación Hispana de la Industria del Vino en Oregon y Comunidad). Their goal is to strengthen the Oregon wine community by empowering vineyard stewards through education and professional development.
Follow Parra's IG account @Parrawineco for more information on awards, features, and praise for Sam Parra's wines. Yet trust us when we say nothing beats tasting it for yourself. And while you're at it, check out Vinebase, a public benefit corporation that works with Parra Wines to bring attention to smaller, independence winemakers throughout the Willamette Valley.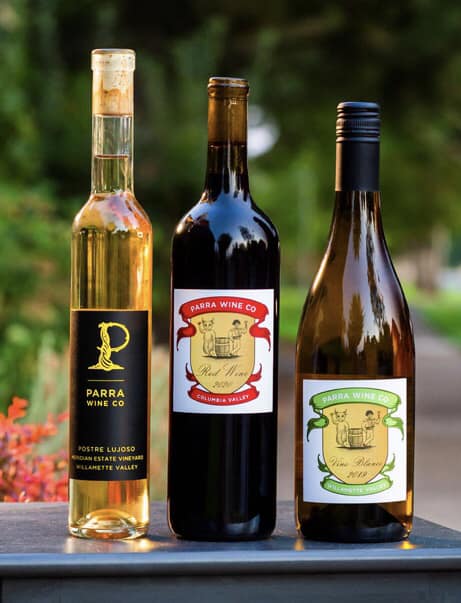 Check out Parrawineco or Vinebase for the current Parra offerings.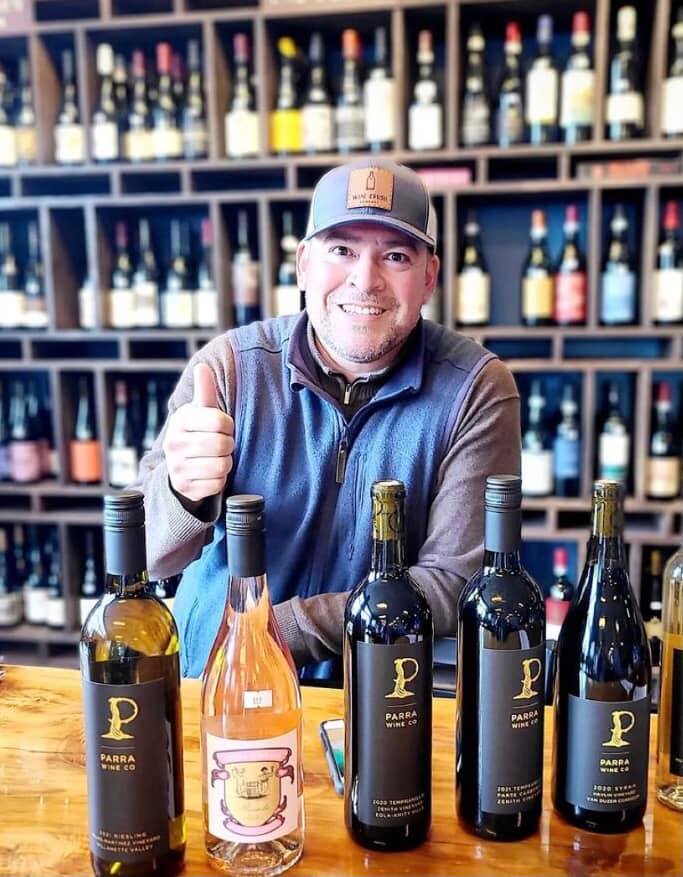 Founded in just three years ago, Sam has found success through a strong social media and online following.
Don't forget! (Because sometimes it's easier to have it all in one place.)
*Package is available for Tuesday nights only.
*Regular Winery Hours is ideal, although some exceptions can be made, depending on scheduling.
*The best way to order wines from Parra is directly through Sam (so don't shy away from buying what you love at the tasting or sending Sam a direct message).
*Each purchase supports a minority-owned, boutique, eco-friendly winemaker and community.
*Listen to Sam when it comes to pairing each wine with your Charcuterie Board. He knows what he's talking about!
So what are you waiting for? We at The Dundee can't wait to set up this private tasting for you and your friends. So give us a call, book a room, and get ready to lounge in your bathrobes as you taste the best of what this region has to offer!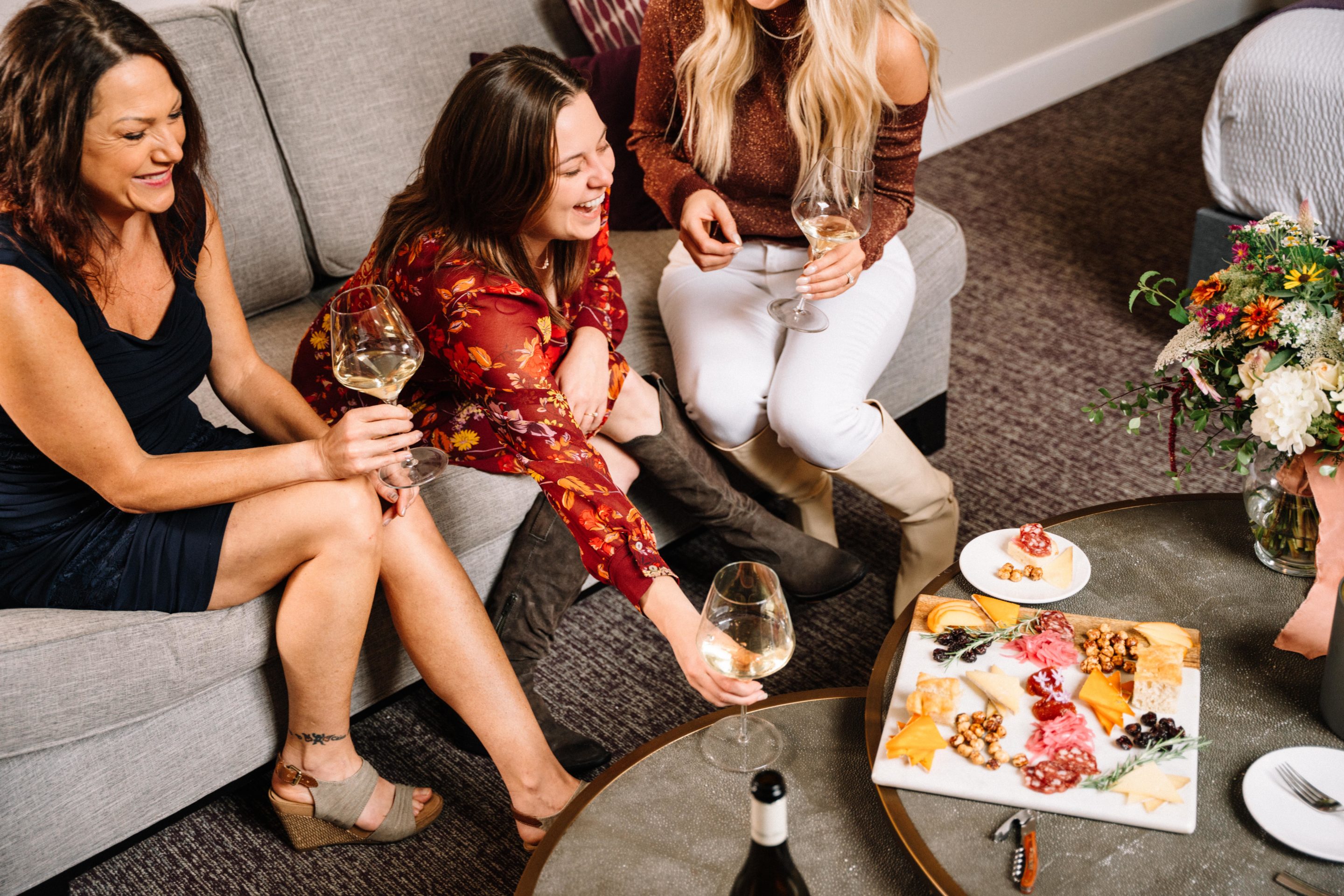 Pack your overnight bag and head to Dundee for a little R&R and a one-of-a-kind tasting experience!