Dobbes Family Estate tasting room, Hideaway, is located less than 1 mile from The Hotel. It is one of our favorite spots to send guests because not only do they get beautifully crafted wines, they always have a great time. With a rich history in the Valley that spans a couple generations of winemaking, their beloved wines combine old traditions and new world winemaking techniques. The vibe at their tasting room is cool, engaging and lots of fun, centered on not only great wines, but also completely unique experienes.
We had the chance to sit down with Amelia Dobbes, the daughter of Founder Joe Dobbes and the Assistant Marketing manager who spent her childhood among the vines and in the midst of all the wine making action….she knows her wine!

Dundee Hills (DH): What is your current role at Dobbes Family Estate?
Amelia Dobbes (AD): I am the Assistant Marketing Manager, and my unofficial title is the daughter of our founder!
DH: What was it like growing up in a wine family? What would you say was the best and most challenging aspect of that?
AD: I have memories from as far back as I can remember tromping through vineyards with my dad, driving tractors, sniffing out of my dad's wine glass, and even falling into fermenters (scary!). It wasn't until I turned 21 when I realized how unique this life really was. My curiosity about the industry and winemaking took off from there. I feel lucky to have had an upbringing filled with wine education at every turn and an incredible opportunity that has led me to a career in wine marketing.  
There are many great things about having a family immersed in wine. Frequently, dinner table talk quickly turns into wine chat, blind tastings, and education. But, I would say the best part is having family who can relate to me when it comes to my work.
The most challenging part of growing up in a wine family is simple. My palate skipped the whole college wine cooler, wine in a bag phase. I was the one holding a Riedel wine glass of Willamette Valley Pinot Noir at the college get-togethers – not college budget-friendly, but worth it
 DH: How has COVID-19 changed the wine business in the PNW, and are there any practices you've adopted that you think you'll keep afterwards?
AD: The wine business has had to change it up so much that the word "pivot" is now an eye-roll worthy term, ask any of us. That said, COVID-19 has forced every part of our industry to get creative in all parts of our business from sales to production to marketing. We're all finding new ways to produce and sell our wines. 
 We have been forced to take the relationship aspect of selling wine both to trade and consumers virtual in more ways than one. E-commerce, virtual tasting experiences, and live social media events have pushed our winemaker and staff to connect with customers and members in new ways. We feel fortunate to have a safe and fun space for customers to visit, and we're conscientious that many do not. In the Willamette Valley collaborative spirit, we have been hosting wineries in our space, offering a location for them to connect with their consumers. 
 As much as we have been forced to "pivot", I do not see these virtual platforms going away as we move forward. We will also most likely keep our reservation systems as it has helped us improve our customer experience. Online wine shopping shows no signs of slowing and we plan to keep showing up in forms of e-commerce for our customers who have adopted this new way of wine buying. And of course, the importance of personal space and sanitation in our winery will continue to be a high priority going forward.
DH: I read on your bio that you've worked in most areas of the wine business (cleaning drains, bottling, crushing, etc). Do you have a favorite? Least favorite?
AD: This is a hard one to answer… I truly love it all, except cleaning the drains. I don't need to do that anymore. But in all seriousness, I love where I am now, in marketing. My role allows me to be in the center of it all. I collaborate with literally everyone and every department. I am regularly picking the brains and tasting wines with our winemaking team, strategizing with wholesale and pouring wine at events. Here at Dobbes Family Estate, every one of us wear many hats. I am never bored and willing to do whatever it takes to get the job done from laying flooring for our new tasting space, hopping on the forklift or planting a garden. It's the best of all worlds.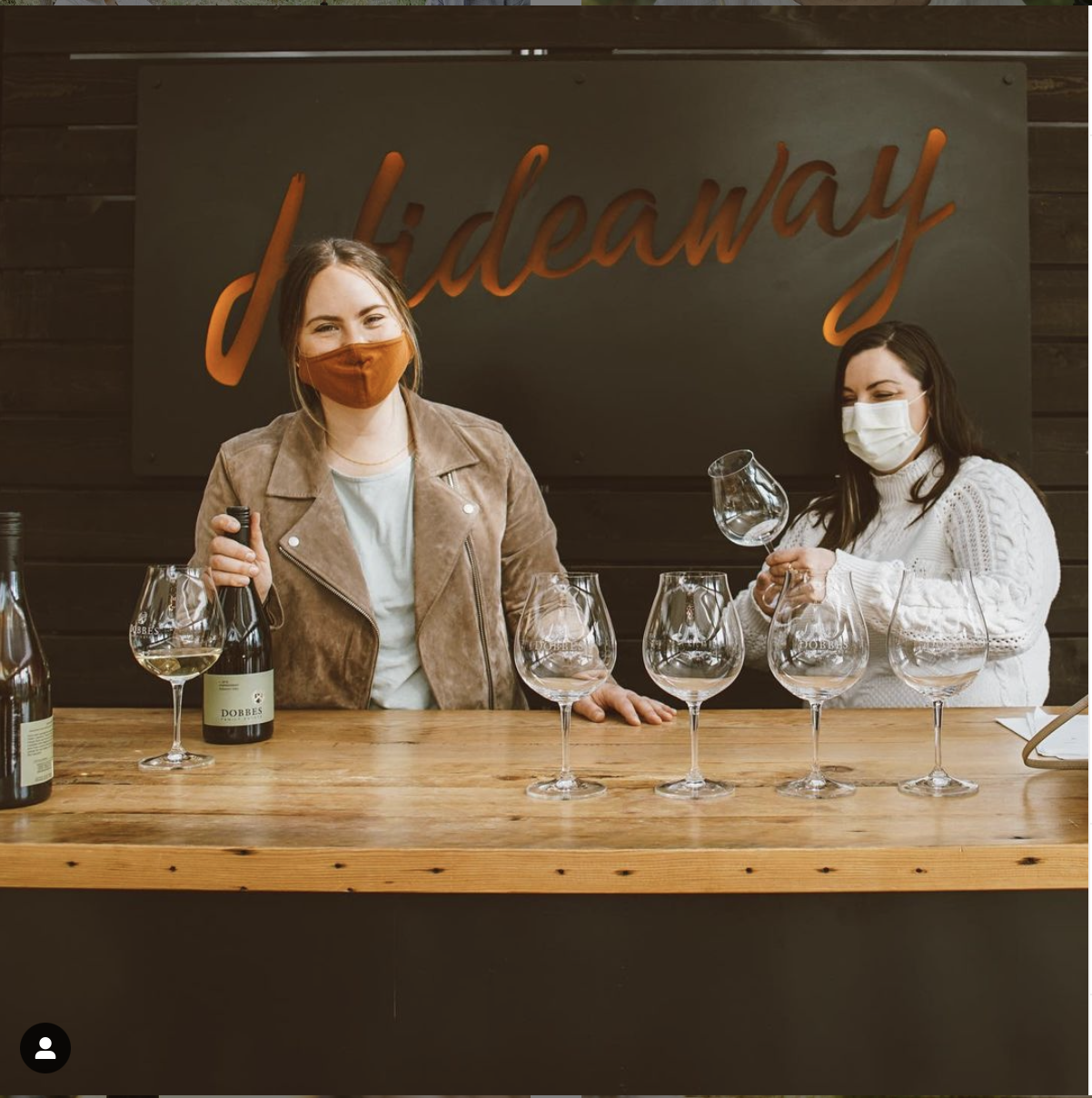 Staying COVID safe while serving delicious flights!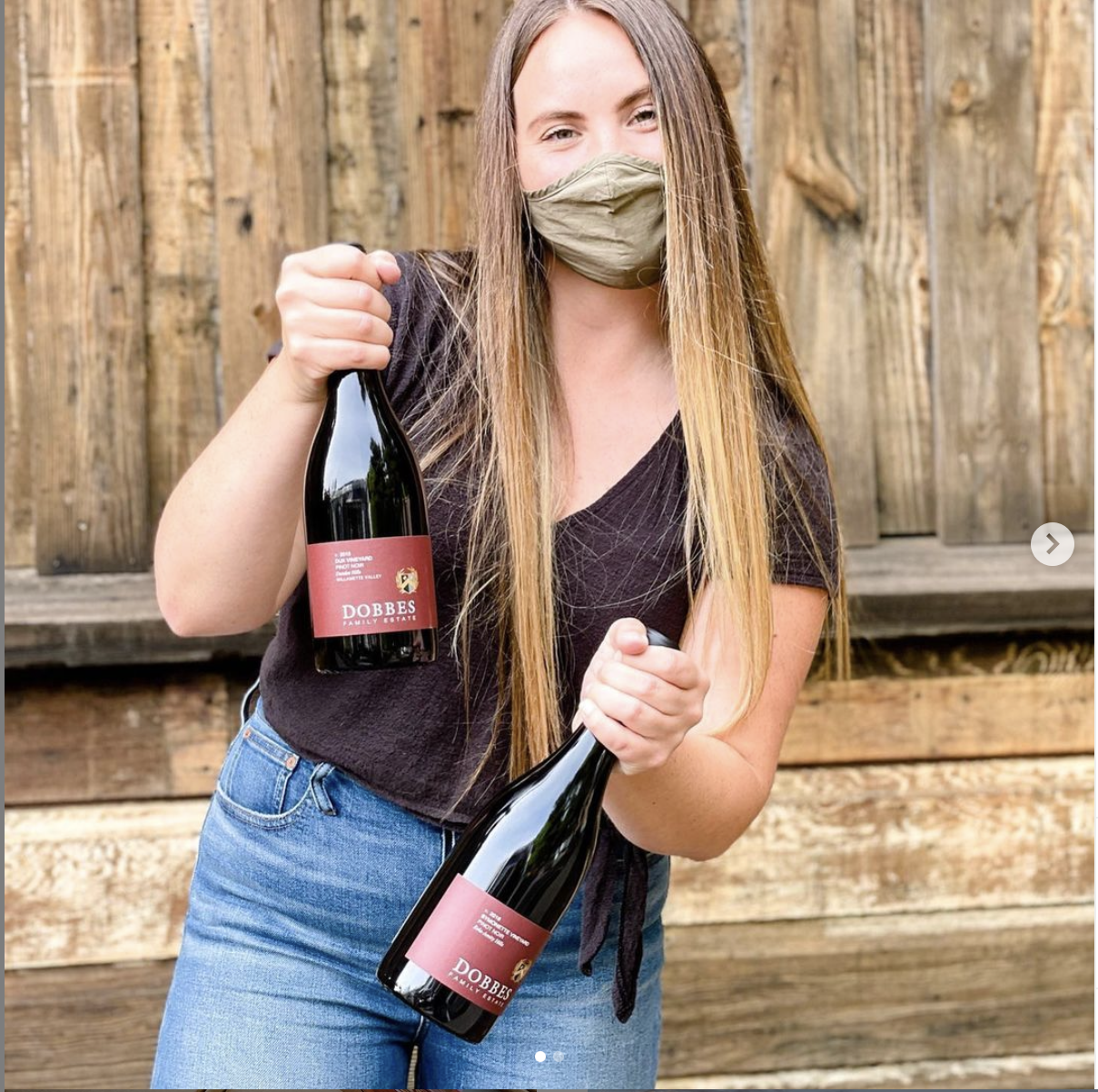 We absolutely love their 2019 Dux Pinot Noir!
DH: From a marketing standpoint, what is the process of promoting a new wine?
AD: I think about promotion in the following phases:
Phase 1 would be identifying the target consumer and scoping the scene. 

Phase 2 is building a case for the new wine through market research, identifying the wine's completive set, and feasibility so we can start developing a game plan.

Phase 3 is developing the timeline and success measures. A new roll out of a wine has a lot to it – winemaking, naming, design, packaging requirements and deadlines, bottling, public relations, release plans, and distribution whether that's in the tasting room or out in the market. 

Phase 4 would be rolling out the product – the party! Wine involves so many hearts and brains of passionate people who are responsible for bringing it to the release date. A proper release is always fun to see, when we can finally share the hard work with the consumer. 

Phase 5 is a continuous work in progress which is assessing success measures and tweaking our sales/marketing plan until we get it right. 
DH: What goes into pricing a wine? How is that decided/what's involved?
AD: Pricing a wine is determined by the price of the fruit and labor it takes to get the grapes through the growing season, harvested, crushed, and fermented into wine. These costs are all variable and often depend on the vineyards we work with, the winemaking process, packaging and more. There's also a component of pricing which is determined by the consumer demand. 
DH: I imagine this job uses both the practical and creative parts of the brain, is there a side you're more interested in?
AD: I naturally have many ideas, but I have found that my right brain is no good without my left, in this role. There is no way to get those creative ideas to materialize without a practical approach to my creativity. I am lucky to be a part of a team that fosters thinking outside the box and innovation. Every idea is heard and considered as long as you can back it up with the numbers and a plan.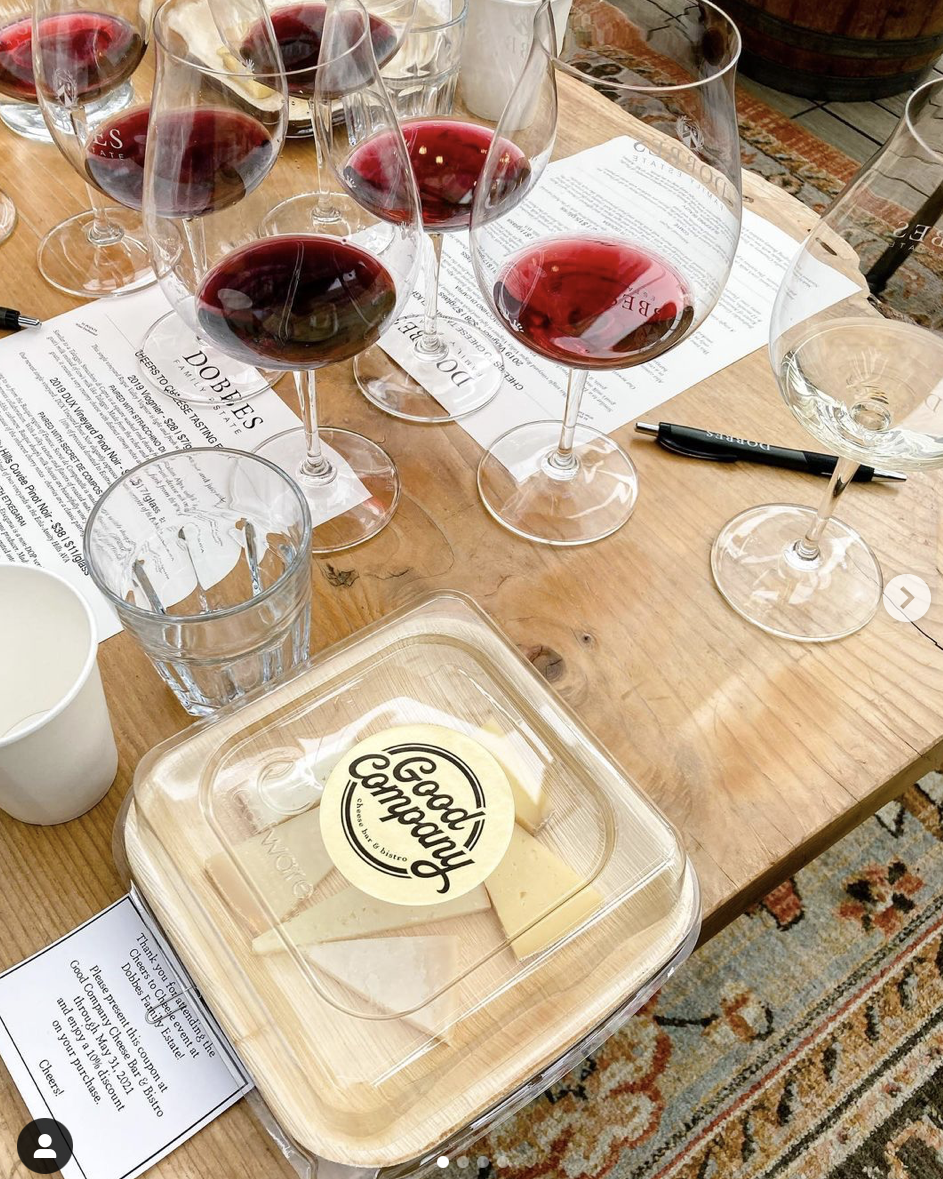 Dobbes remains a key innovator in the wine industry, partnering with several local businesses in the PNW.
DH: I read that you've travelled a lot, what has tasting wines abroad taught you about making wines in Oregon?
AD: I plan on tasting as many cool wines from across the world as I can in this life. Here in Oregon, we are such a tiny little piece of agriculture in the big world of wine, but we are absolutely crafting some of the best representations of Pinot Noir and other cool climate varietals. If there is one thing I have learned from my travels, is that we are still young in our history, but we are turning heads with our spirit, quality of wine, and innovation. 
DH: What is the best lesson you've learned specifically from your family about making wine?
AD: My dad is a biologist through education but also very much a romantic at heart and that shows in his advice and approach to winemaking. Both my father and our current winemaking team have taught me that you need to know the science, but also trust your heart and palate. Try new things, read books, learn from those around you, and always be humble. 
DH: What would you say is Dobbes' flagship wine, and what is your personal favorite?
AD: Okay well maybe not our flagship but I have to say without a fib that my namesake, the Amelia Rose Cuvée Pinot Noir is my favorite in our portfolio. My dad started making this wine when he founded the company back in 2002 as a representation of my personality portrayed in a Pinot Noir. It is an elegant Willamette Valley Cuvée with soft tannin, bright acid, classic red fruits but a little spicy finish which I call the "sass". Today our winemaker, Andy McVay has carried on the tradition and continues to make a wine I am proud to have named after me.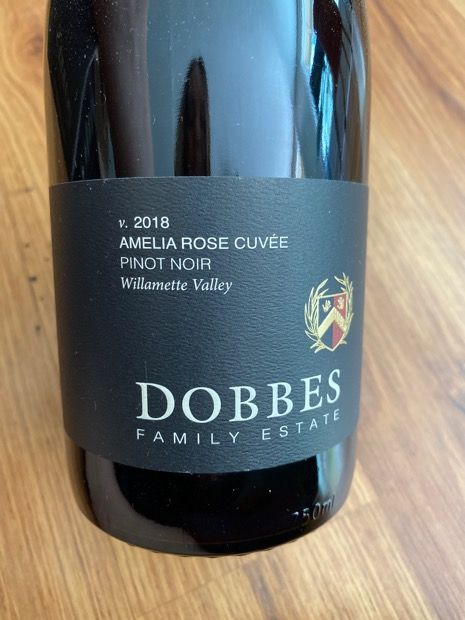 The 2019 Amelia Rose Cuvée, a pinot inspired by Amelia Dobbes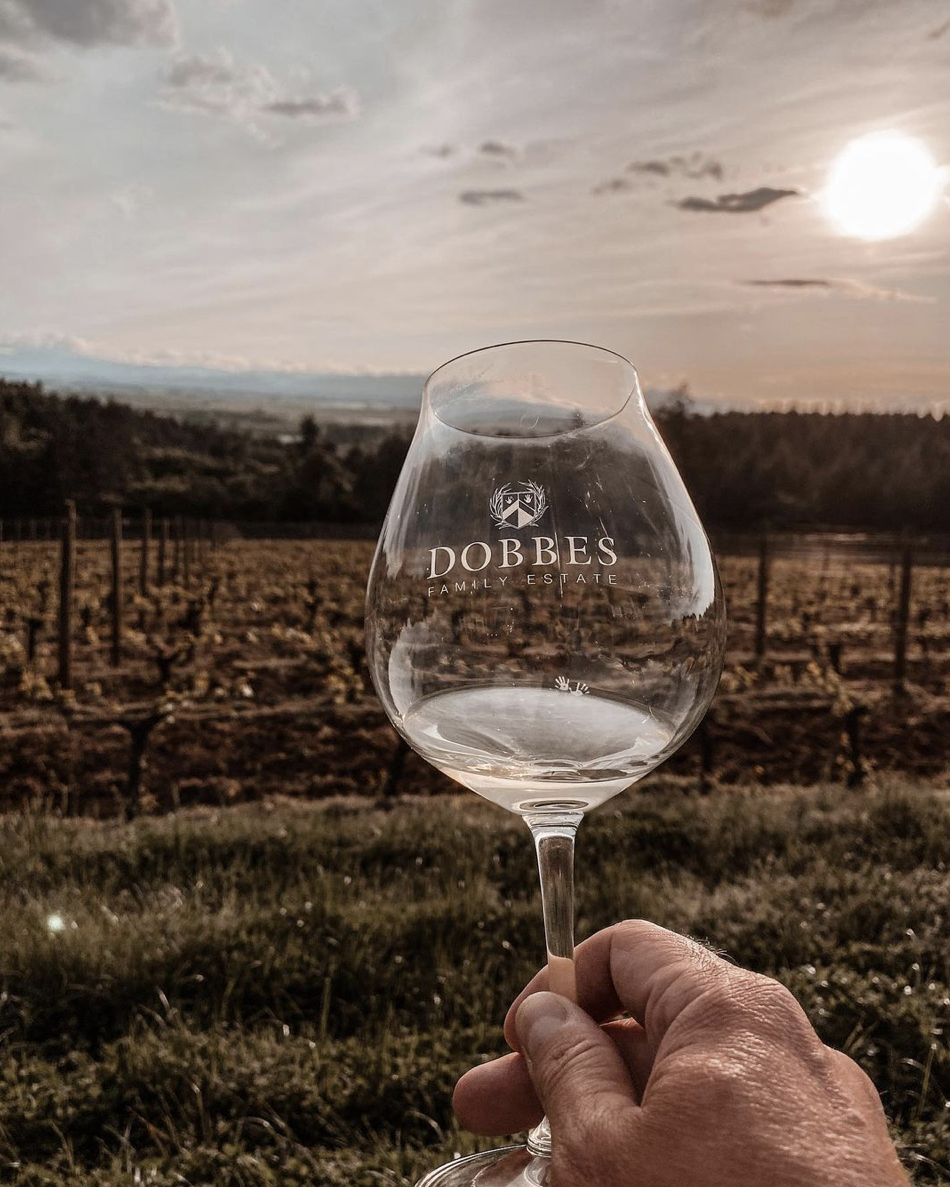 Beautiful views from their Estate, making for a relaxing evening
DH: What are the funniest, strangest, and favorite memories you have of working in the wine industry?
AD: An early memory of mine comes to mind because it is maybe one of my first influential wine experiences. When I was 7 years old, I was helping my dad with harvest punching down a 1.5-ton bin of fermenting Pinot Noir from White Rose Vineyard here in Dundee. In the process, I fell in! This was pre-harness requirement times. I was terrified, feeling like I was drowning in warm, wet, sinking sand but in all reality, I was very quickly pulled out. That wine was the first ever Amelia Rose Cuvée Pinot Noir and the tradition continues today. Well, parts of the tradition, since I've never fallen in again.  
DH: If you could name your own wine, what would it be?
AD: This is something I ponder often but have not landed on a name yet. I do plan on making my own wine one day and am waiting for a name to come to me that truly represents my journey to that day… Stay tuned! 
DH: What is one thing you'd like people to know about Dobbes?
AD: We really are family in more ways than one – blood related or not. It is a special community of strong-willed, hardworking, fun people who have big hearts and take pride in making and selling stunning expressions of Oregon wine. 
DH: What is one fun fact about you?
AD: I can't wait to have my own label one day.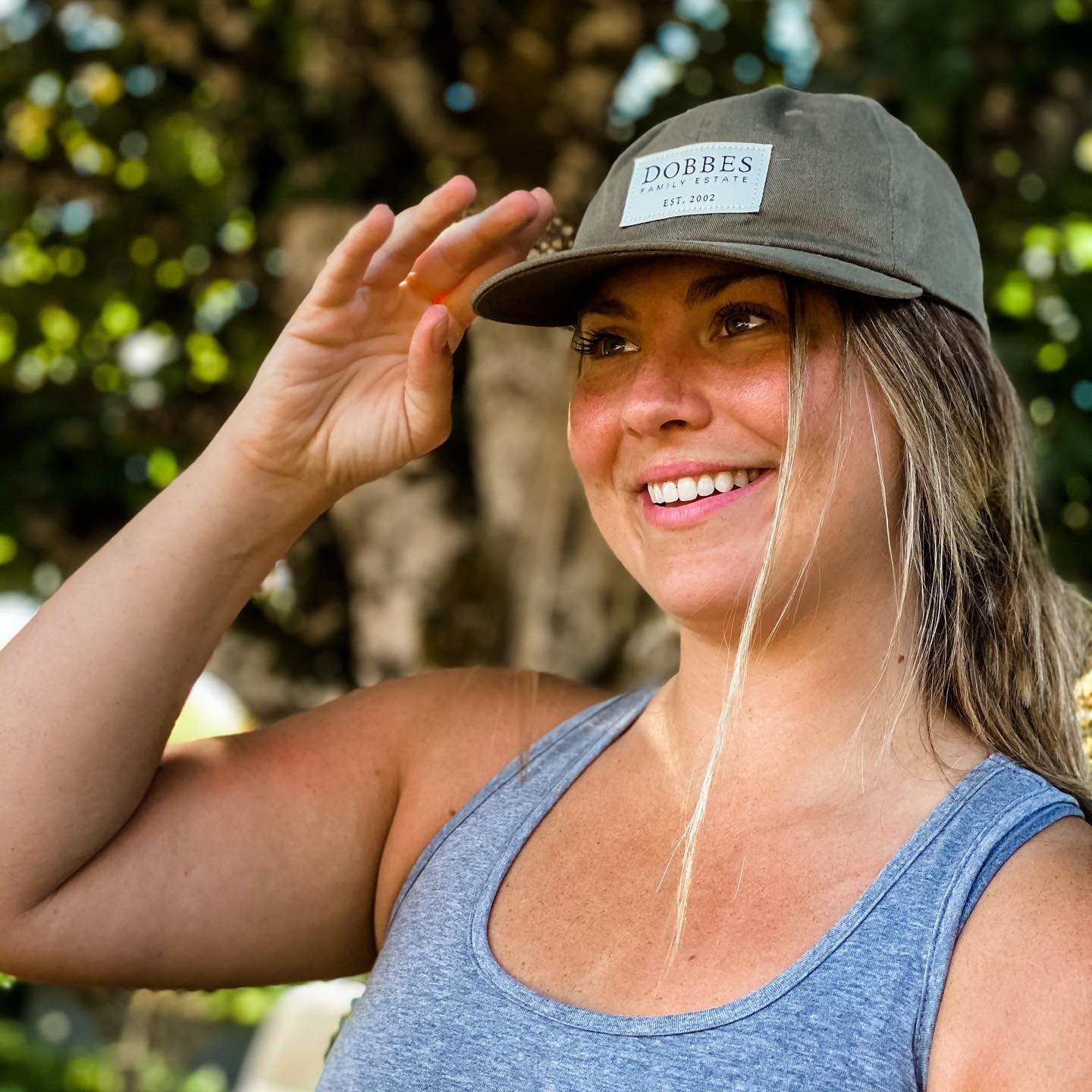 We had an amazing time getting to know Amelia Dobbes and gaining an insight to the heart of Dobbes Family Estate. This Tasting Room will remain a staple in the Dundee Hills, one surrounded by love, laughter and unforgettable experiences.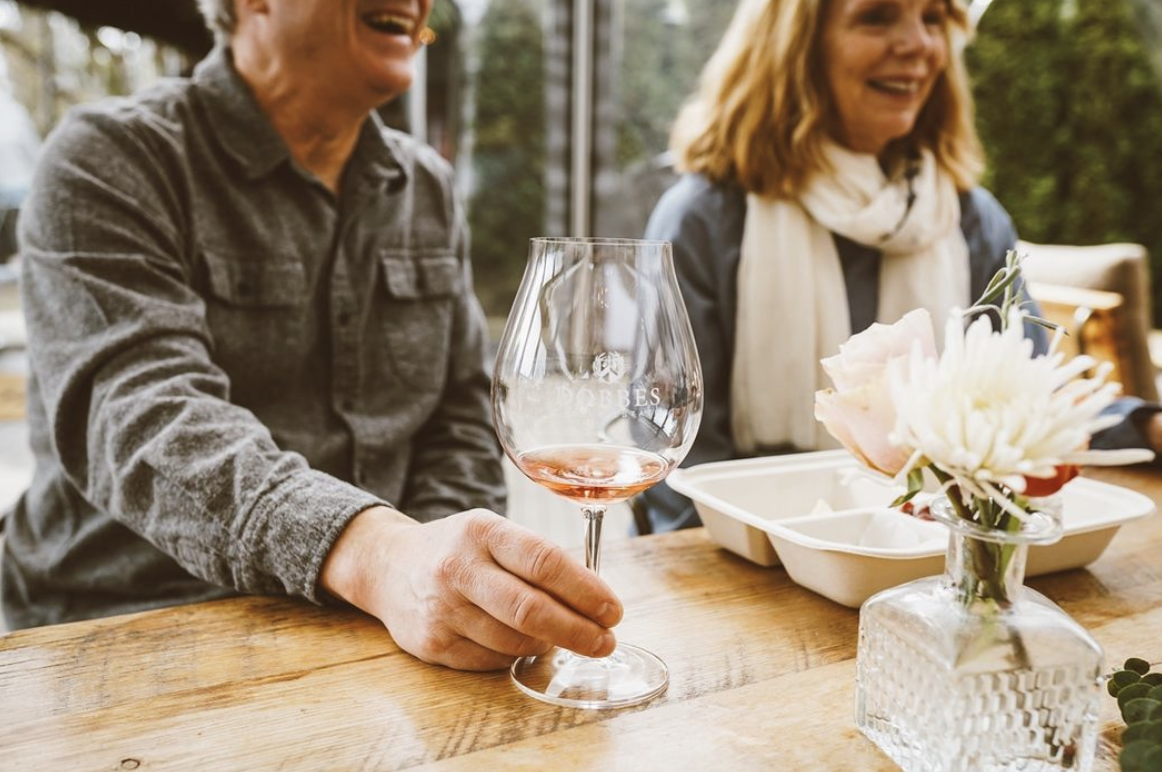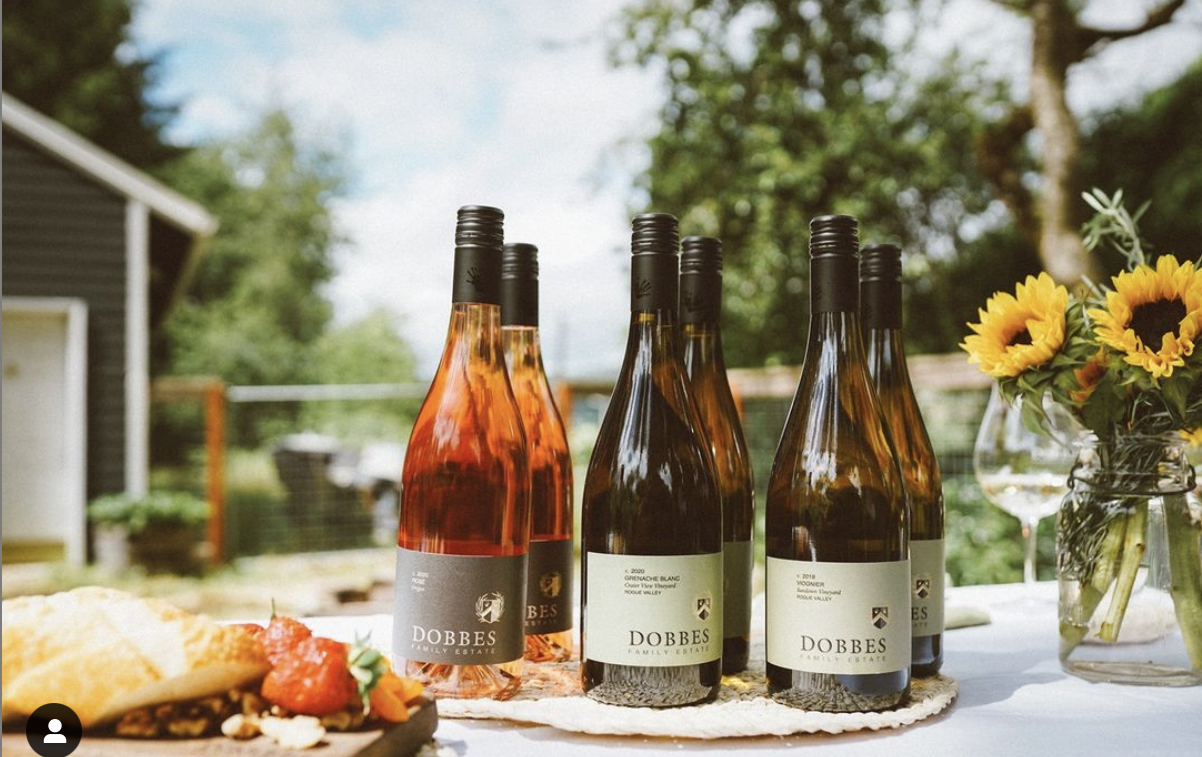 Dobbes Family Estate is open daily from 11am-6pm offering plenty of tasting experiences to cater to your perfect winery getaway. Interested in booking? Checkout their website here or contact them at (503)-538-1141.