We sat down with Remy Drabkin, the founder of Remy Wines and a force to be reckoned with! Remy honors old-world Italian style winemaking traditions while bringing her flair for innovation and healthy disregard for convention to Oregon's wine scene.  
Remy is one of Oregon's most prominent queer winemakers and somehow finds time amidst making stunning wines and running Remy Wines, to serve as a McMinnville City Council member and President, Chair of the Affordable Housing Commission and Liaison to the newly-formed Diversity, Equity, and Inclusion Task-force. That's not all, she's a director on the Oregon Wine Board's Education Committee as appointed by the governor.
In 2020, Remy Co-Founded Wine Country Pride, a 501(c)(3) nonprofit, bringing LGBTQ+ Pride celebrations to the Willamette Valley. In 2022, Remy Wines will host the world's first Queer Wine Fest as part of this year's Wine Country Pride festivities.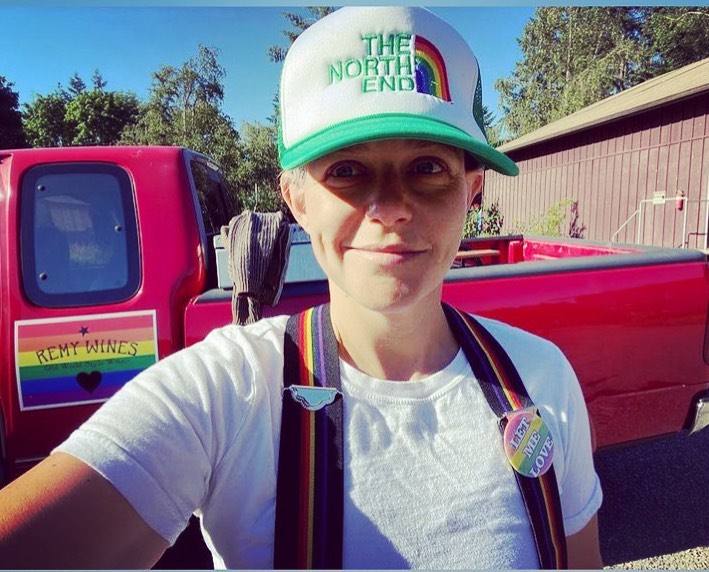 Remy celebrating on a past pride event!
The Remy Wines tasting room, located in a charming farmhouse is a welcoming, unpretentious space and is both dog and family friendly.
Dundee Hotel (DH): I see you make Italian-style wines. What do you think are the biggest differences in flavors compared to French wines, and how is that style supported in the Willamette Valley?'
Many Italian wines are very adaptable to their surroundings while retaining the strong palate characteristics that we know and love. As a winemaker focused on Italian varieties, I feel like I'm getting the best of both worlds—wines that are sensitive to the terroir and climate of its surroundings but still exhibit a strong sense of identity once in the bottle!

(DH) How do you celebrate Pride, and what does Pride mean to you?
Remy: OOMG….Wine Country Pride! I start a non-profit and create safe spaces through the entire county by big flag displays, contributing educational materials to schools, supporting queer artists and funding scholarships at every high school in Yamhill County – oh and I put on a damn good show.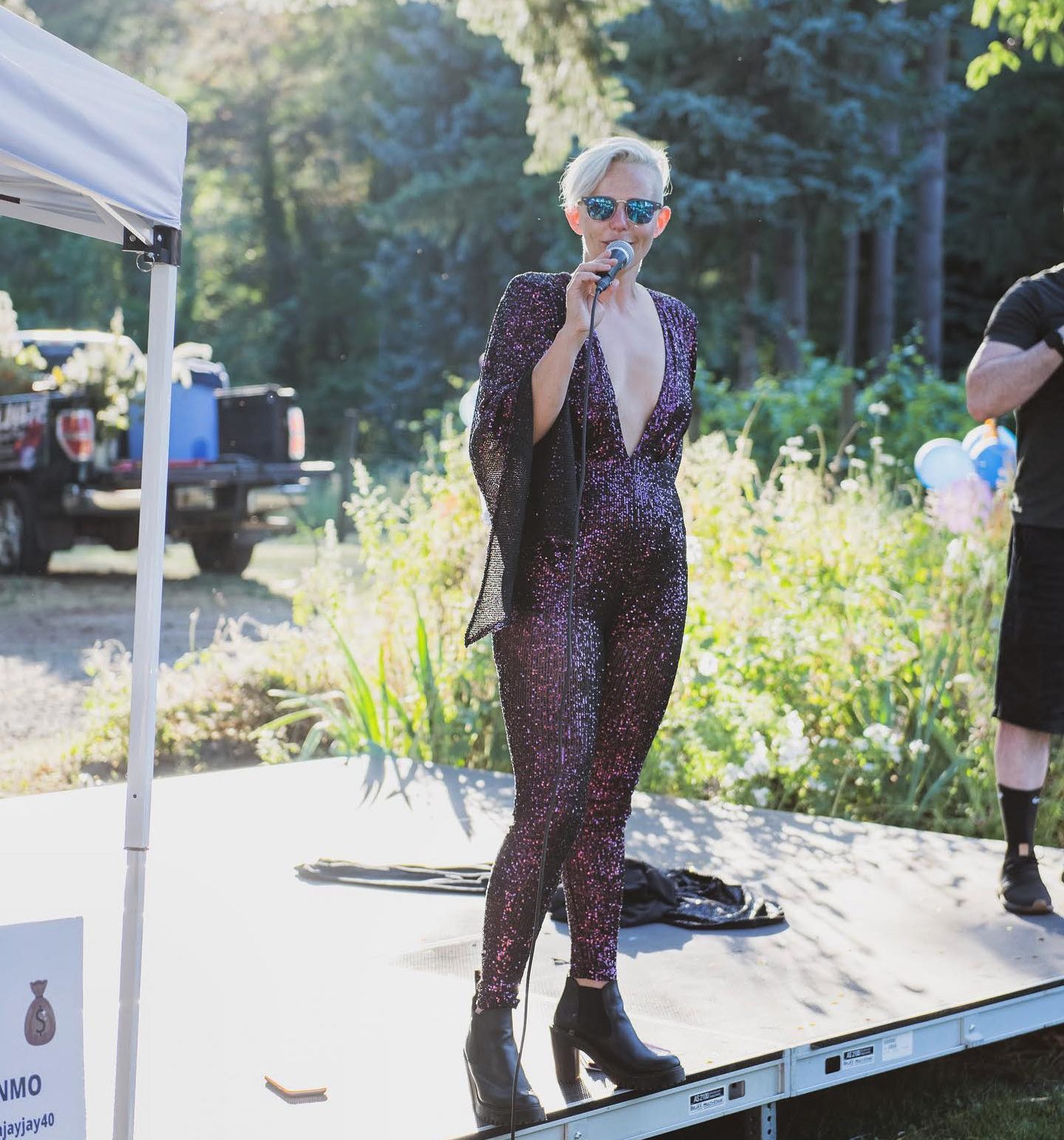 Remy on the mic at Pride 2021, as promised, she puts on a good show!
Sip Magazine recently did a feature on Remy "15 Golden Nuggets of Wisdom from Remy…" (photo from Sip), and Travel and Leisure listed Remy Wines as one of 9 "Incredible Vineyards in the U.S.".
DH: As a McMinnville native, how have you seen Pride month change over time? Are there any changes you'd like to see in the future?
Remy: Um.  There really was no Pride in Yamhill County until I started in 2020! I mean there were small efforts but in 2020 I convened those efforts and together a number of queer leaders in our community created the umbrella of Wine Country Pride. The growth has been exponential.

DH: What are you most excited about when it comes to 2022 Pride?
My outfits.  Organizing Watch Parties around the world to celebrate Pride with us!
This year's Wine Country Pride Events include a lineup of favorites, like the am and pm Drag Shows, the PFLAG Family Car Parade and Picnic, and Street Fair, with new events like the Queer Wine Fest, a Kick-off Dinner at Pollinate Flowers and the Pride Extravaganza.
Rainbow Quest is a great way to support Wine Country Pride, by supporting businesses who are offering up rainbow themed beverages, food, and retail items to support Wine Country Pride and show their love for the LGBTQ+ community.
DH: What are the best ways Dundee locals and visitors alike can support Remy Wines, outside of purchasing (which they should obviously also do)?
In addition to Wine Country Pride, we have so many exciting plans and wine releases set for 2022. People can follow us on Instagram at @remywines, on Facebook, or sign up for our newsletter on our website to stay up to date.  Join the Remy Wines and the Wine Country Pride mailing list!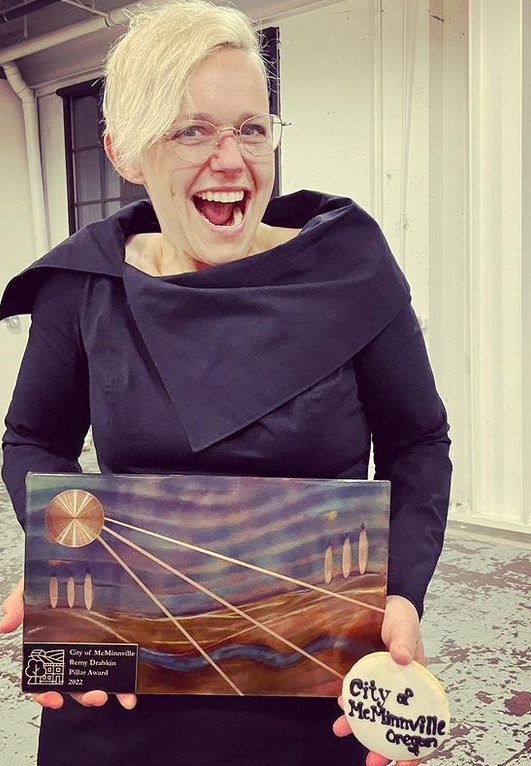 Remy recently received one of three "Pillar of the Community" awards at McMinnville's Mayor's State of the City Address.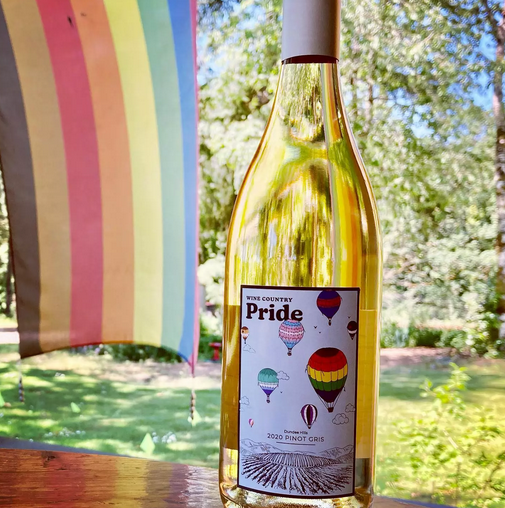 DH: Which local and/or international issues affecting the LGBTQIA+ community are currently on your mind?

Remy: Lifting up queer communities, which have historically been left behind in the fight for queer rights.
DH: What are small ways in which people can make Pride celebrations more inclusive and diverse, as they go about normal festivities?
Remy: Find organizations that are focused on equity and minority rights and get involved – if you want to broaden your community then do it!
DH: What inspires you?
Remy: Possibility.  "The future belongs to the beauty of our dreams." – E. Roosevelt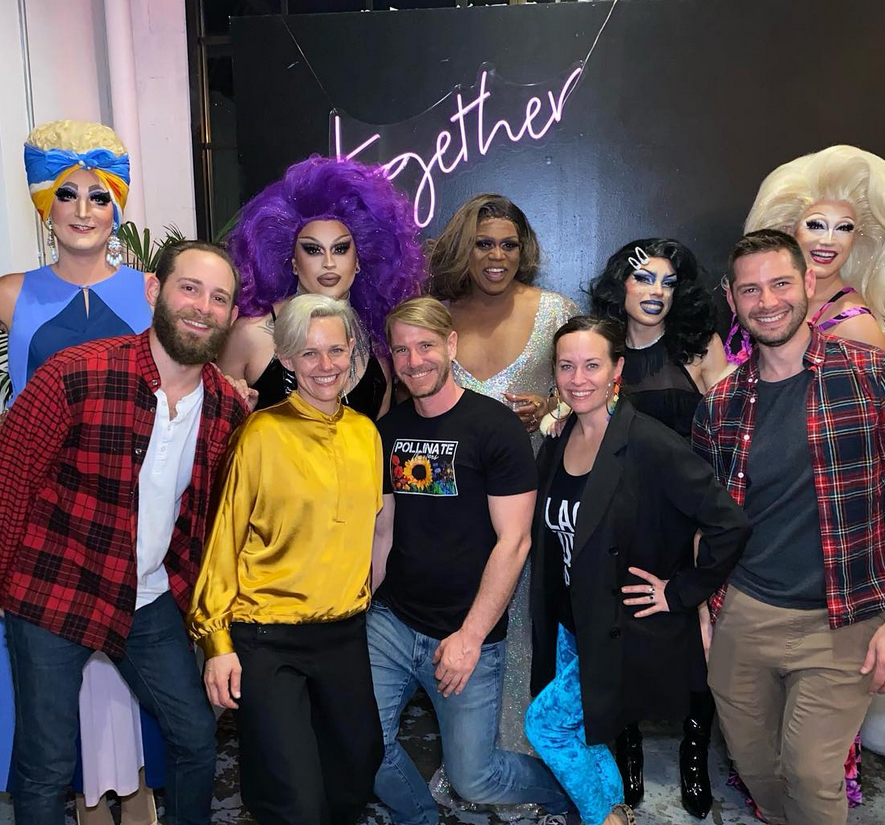 Wine Country is coming out to support local queer and Wine Country Pride events including the recent "McMinnville Loves Drag" show at The Bindery in McMinnville.

DH: What are you working on now? Do you have anything new coming out that you'd like to share with us?

Remy: We just released the 2019 Gold Star, which is our take on the iconic Super Tuscan. I've been loving the way it's tasting in-bottle: Floral aromas of fresh roses with flavors of strawberries, rhubarb pie, and fresh black pepper on the finish. Also, fans of bubbles should keep their eyes peeled for our second vintage of Black Heart, our méthode traditionnelle Sparkling made with 100% Pinot noir. Coming soon!
Note from DH: Remy has also announced a new project, the adaptive reuse of an existing barn into a new wine production facility, using carbon neutral concrete, a technology Remy is pioneering.  As highlighted in the Oregonian, this will be the first commercial U.S. winery made from a carbon-neutral concrete named the Drabkin Mead Formulation, after Remy! The production of concrete is responsible for 7-8% of the world's total carbon dioxide emissions, so this ambitious project will hopefully be the first of many in the wine industry. Concrete pouring begins Summer of 2022.


DH: Do you have a favorite wine quote, fact, or joke? (Mine is, Q: "Do you want some wine?"  A: "You bet shiraz I do!")
Remy: "Champagne should be cold, dry and free."
DH: What's a question you never get asked but would love to answer?
Remy: That's too hard of a question!
The first Willamette Valley Pride in 2020 – the Valley was there for it!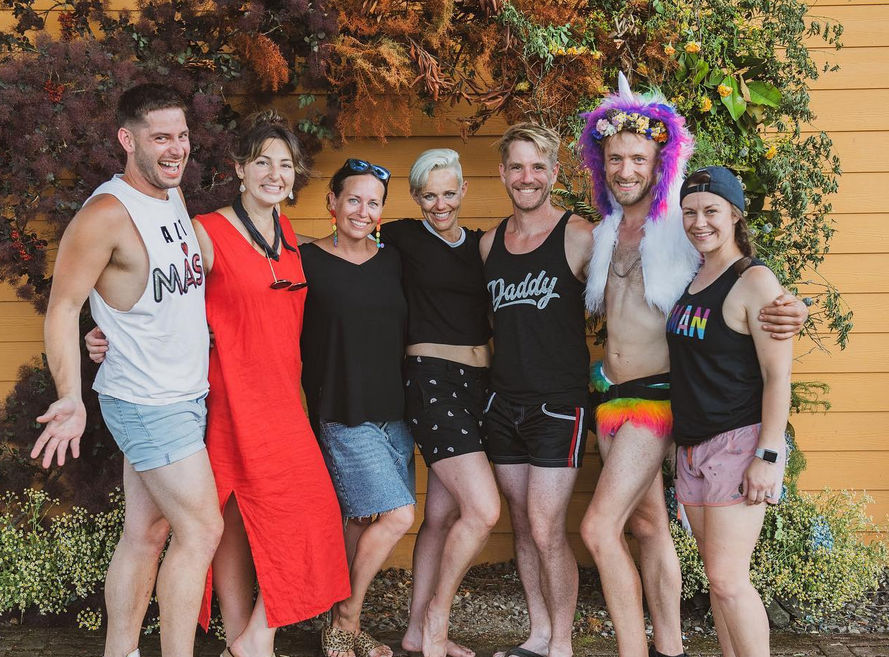 The Wine Country Pride Steering Committee raised over $20,000 in 2021 for scholarships for local LGBTQ+ youth, and to support queer friendly future local LGBTQ+ focused activities! Thank
Checking out Remy Wines in the Dundee Hills is a must during Pride month or any month! 
When booking at The Dundee, use link above or enter code WVPRIDE10 and we will donate 10% of the room rate to Wine Country Pride through June 30th, 2022.