Do you have a bachelorette party to plan? Maybe a big birthday is coming up? Or perhaps you want a weekend away with your friends just because you love and appreciate the time you spend together. Regardless of the reason, The Dundee Hotel's "Squad Room" is open and ready for your next visit to wine country! With six signature bunks, you and your friends can combine the most fun aspects of childhood (sleepovers and talking until dawn) with adulthood (wine… obviously). While there are countless ways to spend the weekend (Dundee is not short on things to see, do, or taste) we have provided one example of the itinerary that could be awaiting you and your squad today. Call the hotel and ask for more information if you have any questions, or if you would like any of these activities booked for you ahead of time.
*Before your trip begins: Call The Dundee and ask for a pre-check in. This allows you to store your bags at the hotel before your check-in time so you can get straight to adventuring!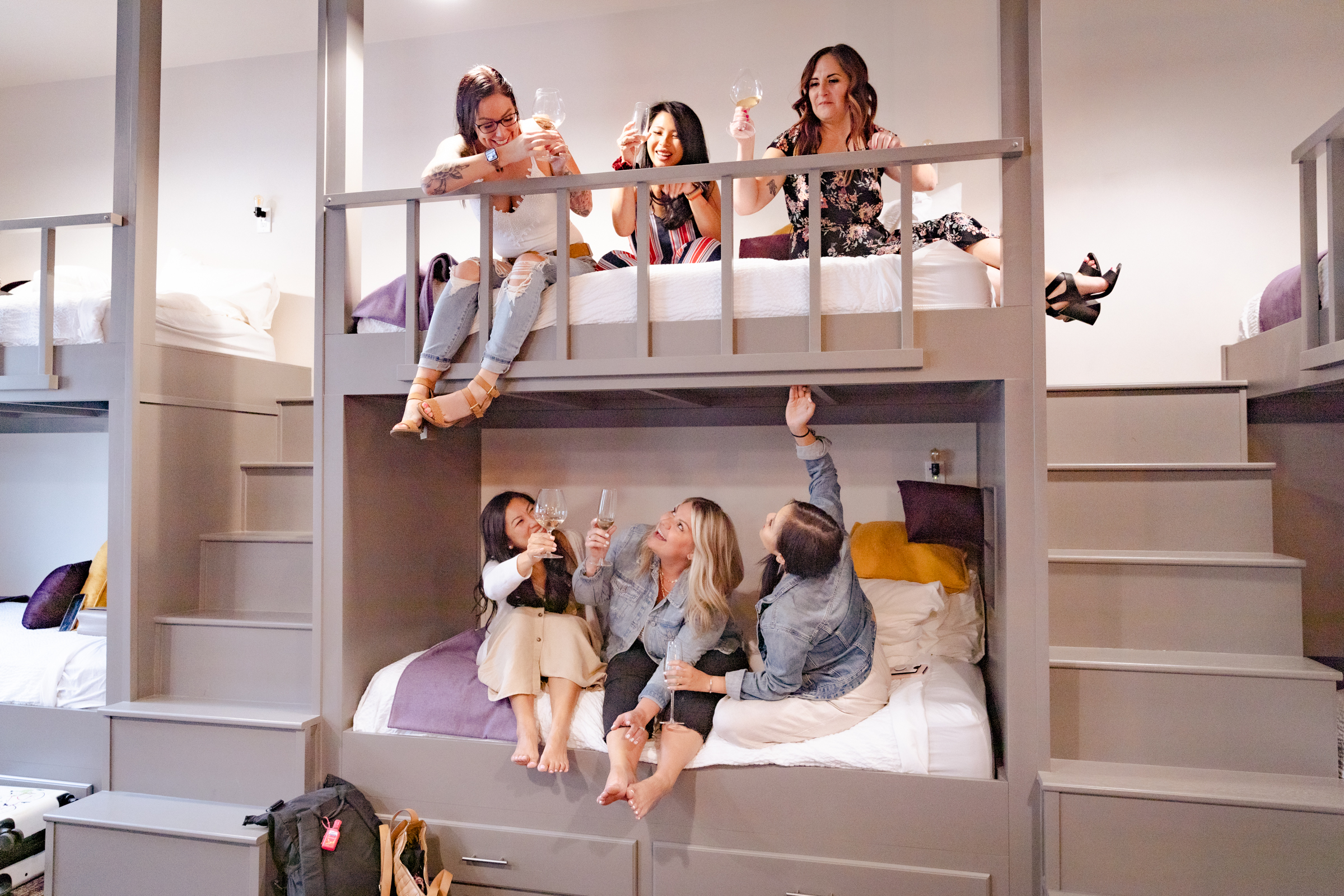 Six luxury bunks for the crew!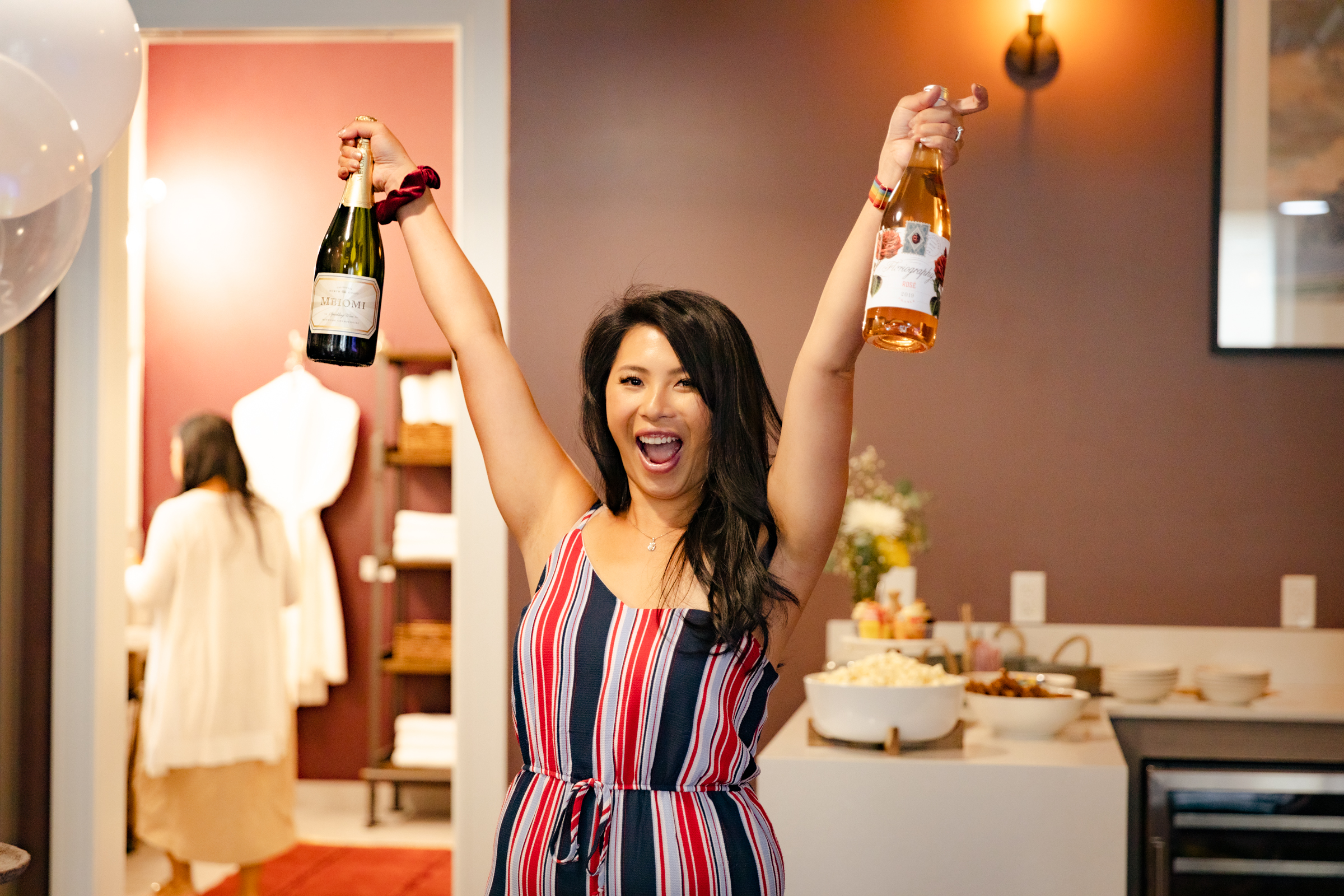 Temperature controlled wine cooler in the room and plenty of wine and bubbly options to order through the hotel.
Friday – Day 1
Noon: Arrive in Dundee and drop off your bags at The Dundee.
12:30 pm: Stop by Red Hills Market (a local favorite) and enjoy a leisurely lunch at one of their outdoor tables. RHM has everything from light snacks to fuller meals, vegetarian options, and of course, wine!
2:30 pm: Head to Argyle for your first tasting, beginning the weekend like any squad of dignity would: with bubbles! Check the website ahead of time, as Argyle offers several different types of sparkling flights, and you'll want the one that best suits your group ready and waiting for your arrival.
Red Hills Market is a classic Dundee favorite!
The Argyle tasting room is a beautiful, uique stop downtown Dundee, with some of the best sparkling in the Valley.
Friday – Day 1:
4:30 pm: Time for a seasonal activity! Is the sun out and shining? Hike Harvey Creek Trail (dog friendly). Are you visiting in the middle of winter? Check out the Oregon Truffle Festival. Does your squad include a history buff? Head to McMinnville's Evergreen Aviation and Space Museum. Whatever you decide, explore the culture surrounding these famous grapes.
7:00 pm: Return to the hotel to settle into your room, unpack and get ready for dinner at one of Dundee's famous local eateries.
The Harvey Creek trail is perfect for a brisk jaunt and fresh air and can be part of a great loop from the hotel with vineyard views.
Friday – Day 2:
8:00 pm: Arrive at Trellis for a bounty of local PNW cuisine.
Both indoor and outdoor seating are available.
Experience world class dining presented within a comfortable and unpretentious environment.
The menu remains fresh as it rotates with the seasons.
You can't go wrong, but we personally recommend the Short Rib sandwich with Pinot Noir marinated onions, the oysters served with apple cilantro, or if you're vegetarian, the mouth-watering risotto with seasonal vegetables.
9:45 pm: But it's not time for sleep yet! This is a squad weekend after all, which means it's time to check out some of the late night local spots. Find a trivia night (the one at Dobbes is always a good choice), check out the 99W Drive-In Movie Theater in Newberg, or grab a late night drink and snack from the "After 10 Menu" at Forage.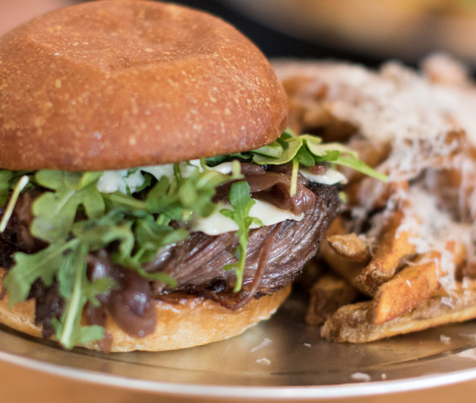 Trellis' famous pinot braised short ribbed sandwich, for the full Willamette Valley experience!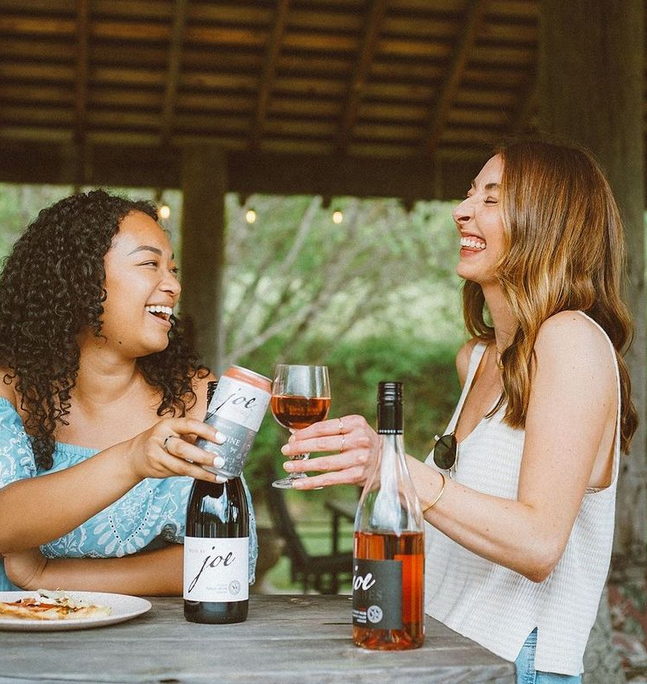 Dobbes Family Estate's tasting room, walking distance from the hotel, is a fun setting with triva nights, live music and a variety of seasonal events.
Day 2 – Saturday:
Sleep in!
Depending on the time of year, you may choose to partake in A, B, and/or C (below) in any particular order. It all depends on what's being offered that week, or what you and the rest of your squad are interested in. Talk to the hotel for more information as you book your reservation.
10:00 am: A) Get some brunch!
It's time to eat, and we have good news, today's spot is the easiest commute you will ever make to brunch because it's connected to the hotel!
Field and Stream offers an amazing array of breakfast food.
From Beignets and Avocado Toast, to Scrambles, Omelets, Hash's, Waffles, and biscuits with gravy, there is something for everyone.
Did someone say mimosas?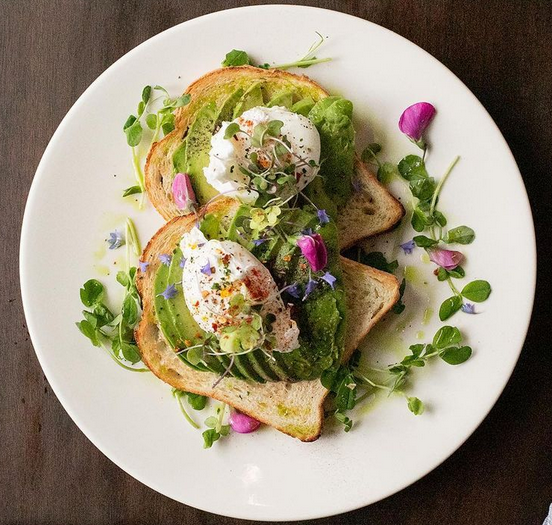 Avocado toast at Field and Stream!
12:00 pm B) Try out a local wine class or activity.
*Depending on the week, activities can range from a Seasonal Olive Tree 101 class at Durant, to a Paint and Sip class at Methven Vineyards, or a Cheese, Charcuterie and Wine Pairing class at Dobbes. Check with the hotel when making your reservation to find out what local classes are being held during your visit, or explore the Travel Dundee website for additional details.
*Another great option for wine enthusiasts is to partake in The Immersive Wine Tasting Experience at Stoller Winery. On Saturdays and Sundays, guests can up their wine IQ by engaging with augmented reality, interactive tasting tables, and a 136 square foot immersive display. You can also, of course, simply choose to enjoy the vineyard views, which certainly never leave the tasters unsatisfied.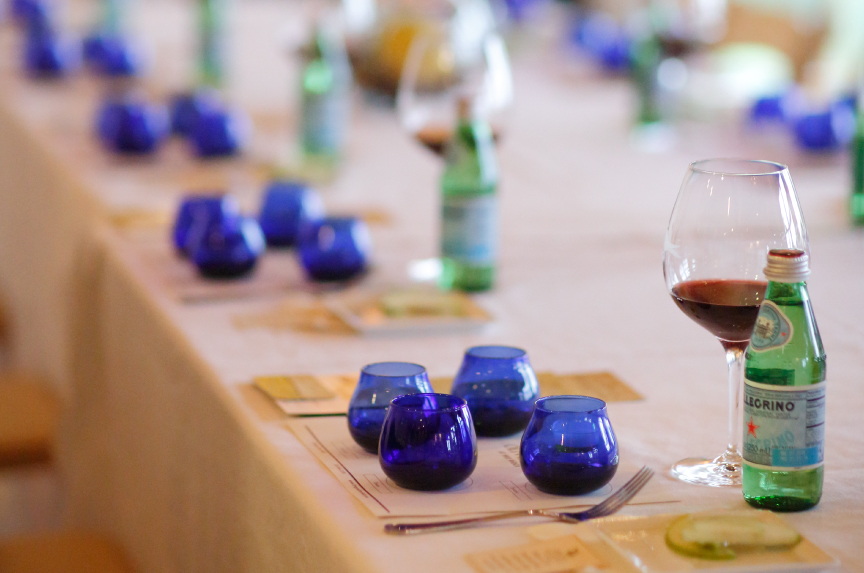 Olive Oil tasting and education at Durant Olive Oil mill
 2:30 pm C) Head to Durant at Red Ridge Farms and enjoy a signature tasting.
*OR… if you're feeling fancy, arrive for a private tasting in one of Durant's secluded cabanas, making this a squad only event! Durant has plenty to see though, so if you'd rather be out in nature, you can opt instead for their tractor vineyard tour, ATV tour, or Glass EVOO tasting, which includes a tour of Durante's award winning olive mill.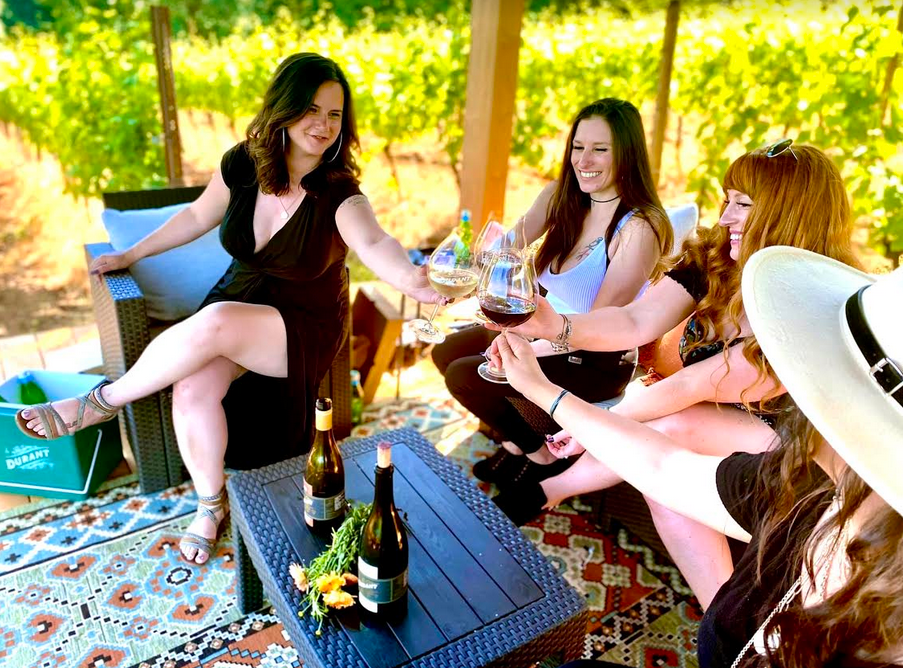 At Durant and Red Ridge Vineyards reserve an outdoor cabana on their beautiful grounds for a unique experience.
7:00 pm: Dinnertime!
You know what's even better than drinking wine? Drinking wine AND eating dinner! But don't worry, you'll have time to stop by the hotel and change, shower, or perhaps have another glass of bubbly before heading to your 8pm reservation at Dundee Bistro.
Founded not only by wine lovers, but wine makers! (The famous Ponzi family.)
Offering the highest quality of ingredients purposefully designed and updated to bring out the best flavors from the wines you know and love.
9:00 pm– Head back to the hotel and pop open one of the bottles you have bought over the weekend. Dance the night away in your room, choosing the Spotify playlist made specifically for Squad Room guests of The Dundee, and catch up with your friends until the sun rises.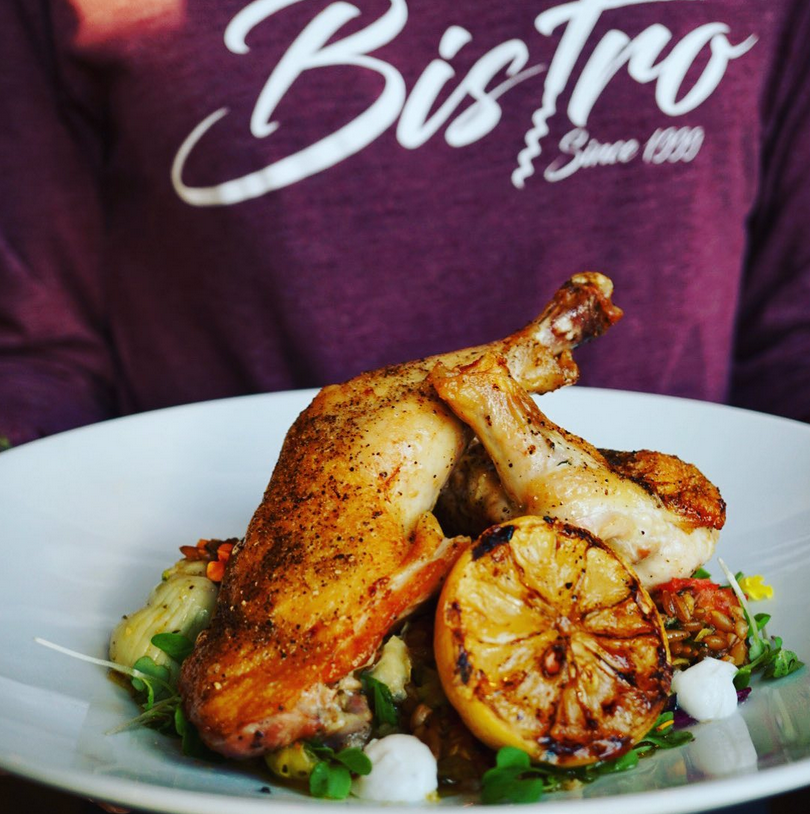 The Dundee Bistro is a favorite in the Valley, excellent food and world-class wine in a delightful setting.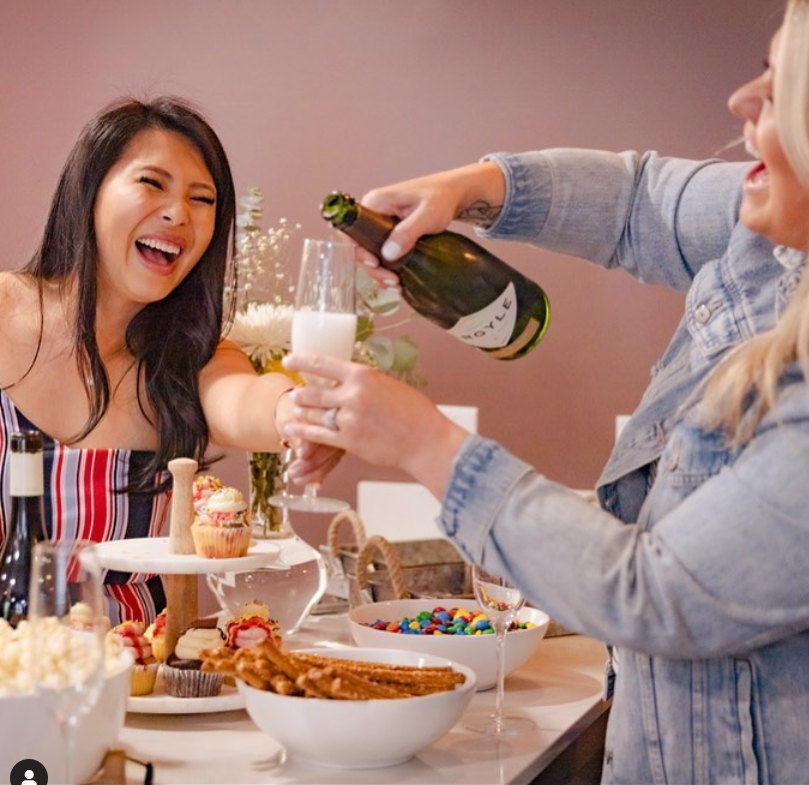 Plenty of counter and table space for snacks, ask us about add-ons for wine, bubbly, and other treats!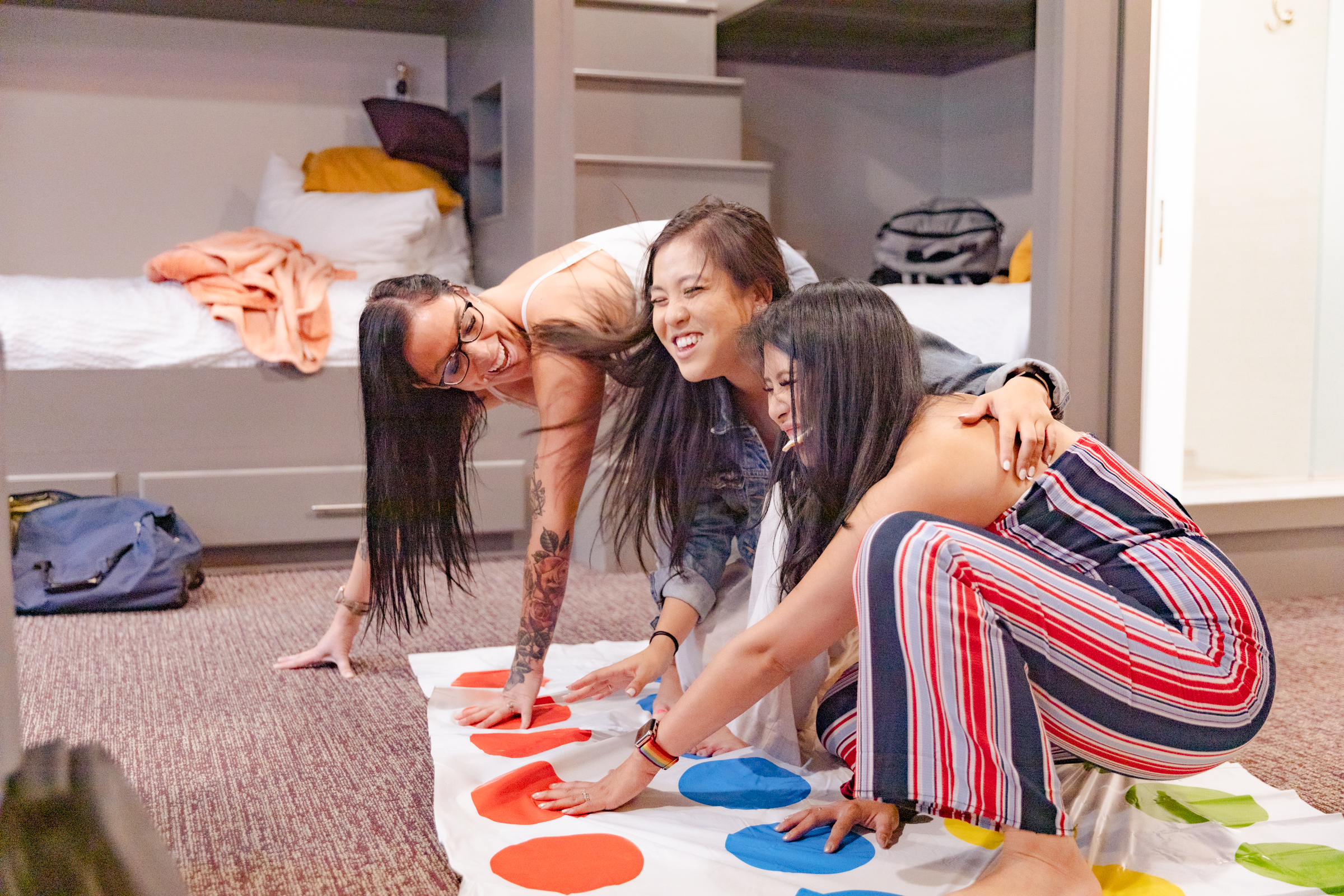 Stocked with classic games, cards and books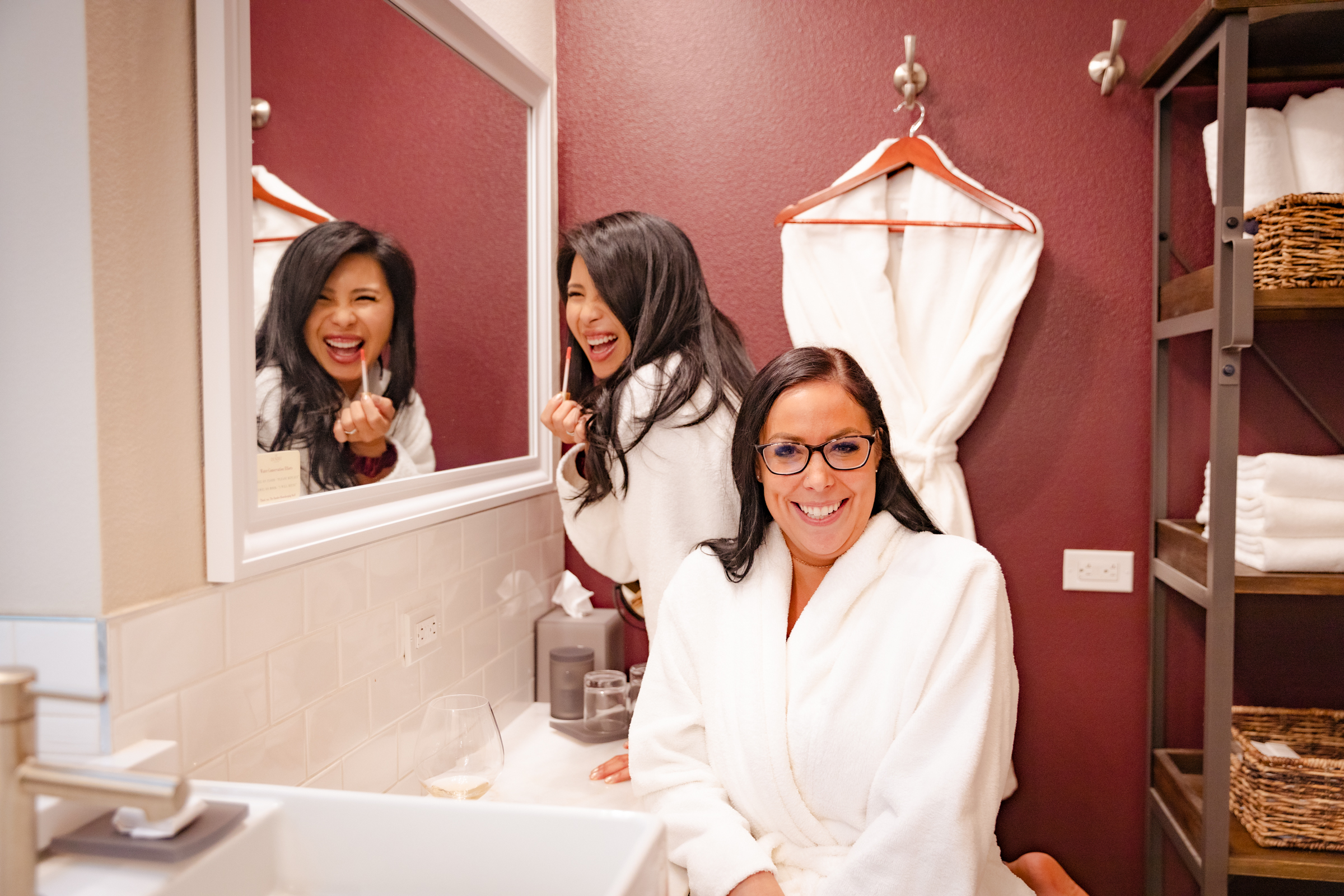 Robes for everyone, because nothing says "squad" more than matching robes!
A good dose of time with your friends tends to make everything better!
Day 3 – Sunday:
Adventure day! Depending on the personal preferences of your squad, as well as the season, it's time to wake up early, pack your things, and get a ready for the adventure day of Squad Weekend! As always, you have options…
1. Oregon Wine Maker Tours– Embark on one of the Oregon Wine Maker Tours, ranging from half-day to full-day, with the option of choosing the customized private tour, where a unique schedule is cultivated to fit the preferences of your squad. (The private tour was nominated for USA Today's Top 20 American wine tours of 2020.)
2. Helicopter Wine Tasting Tour– Feeling fancy? Well you can't get much fancier in wine country than viewing the vineyards from the luxurious height of a helicopter via Tour DeVine. Try several varietals of wine, sample gourmet food, and experience the perks of a full VIP experience. (Breakfast and lunch are included.)
3. Skydive Oregon- Truth or dare? Well, we at The Dundee DARE your squad to try out Skydive Oregon! Only 35 minutes from the hotel, you'll find the only Skydive Company in the state. There is no bad time to try it, as each new season brings with it entirely unique but equally breathtaking views of the PNW. Don't forget to order the photos and video beforehand though, because you and your squad will want to remember this moment forever! (Did we mention there's a group discount?)
4. Vista Balloon Tours– Feel like checking out the vines from a height, but don't quite desire the speed of a helicopter or freefell? Then Vista Balloon Tours is for you! During the summer months, float gingerly across the sky, or add some wine tasting by booking your Vista balloon adventure through Triangle Tours. Watch the sunrise, filtering gentle light across the grapes. Some tours offer several winery stops, while others focus only on the flight, (while of course offering suggestions for further exploration of the area). Just don't forget your camera, as you'll want as many pictures of the balloon itself as anything else.
***Whether you decide option A-D, or whether you choose instead to grab some breakfast from Field & Stream and head to a park for a more low-key final day, you can't go wrong with this time spent with friends. When you're ready (or as ready as you can be) return to reality and start planning your next trip to The Dundee!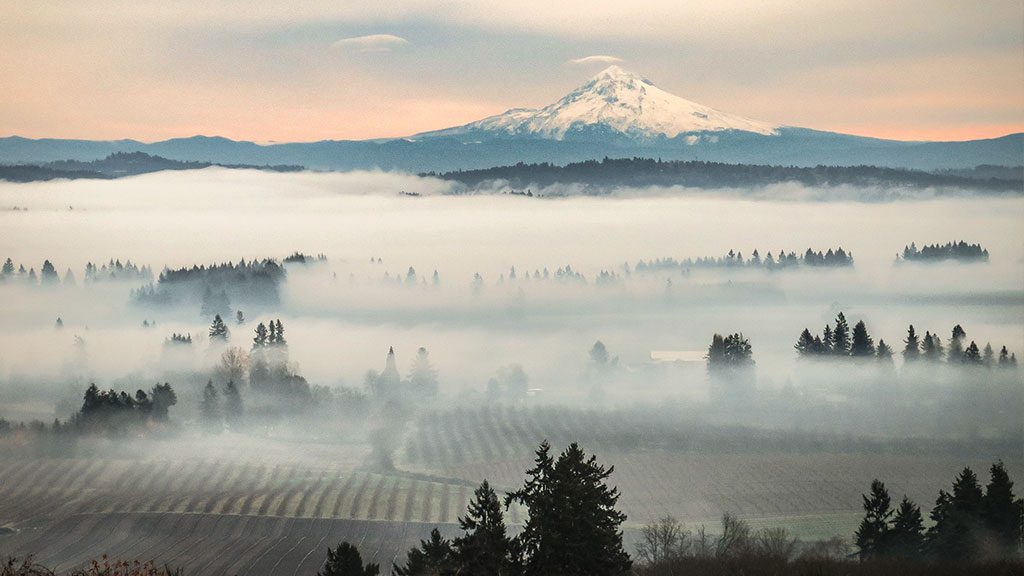 Oregon Wine Maker Tours are unique, in-depth and customized experiences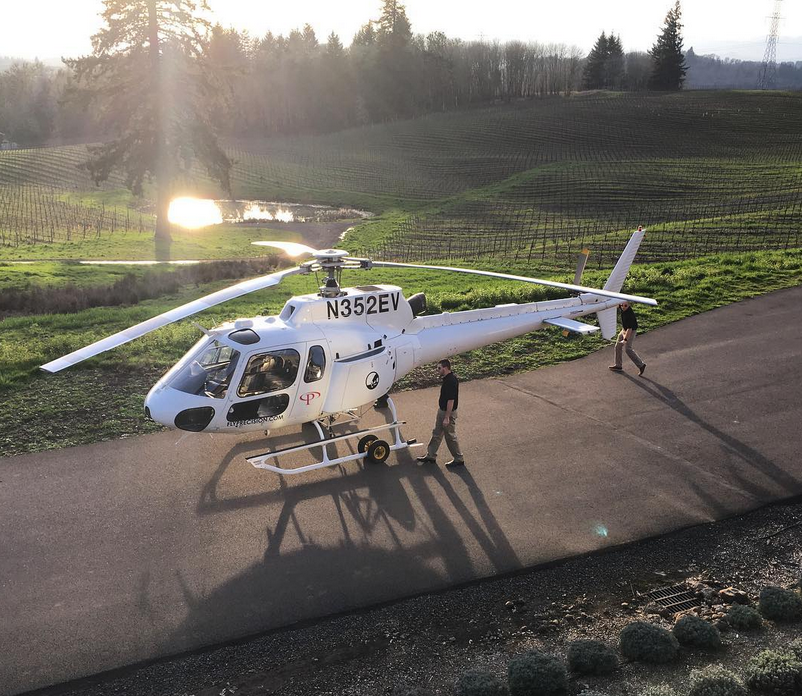 See the Valley from a helicopter and arrive at wineries like the VIPs that you are!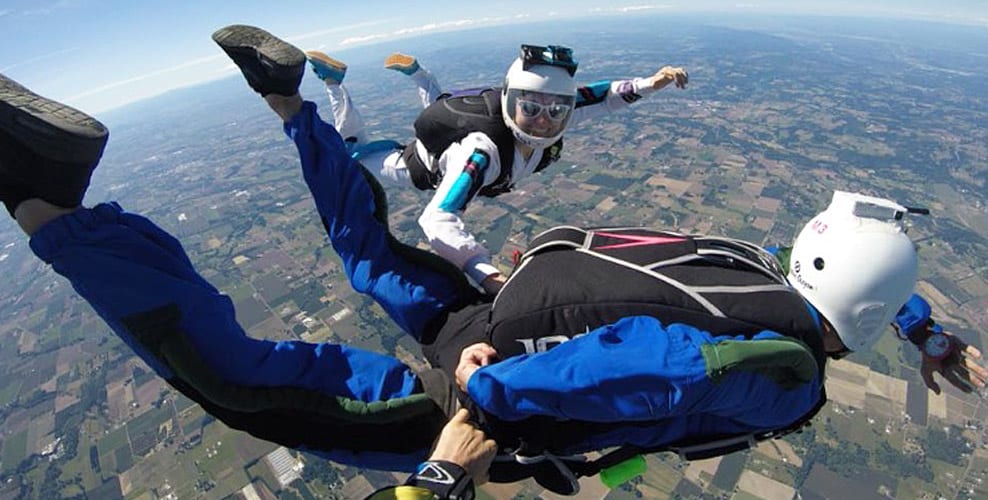 Go with an experience guide and have a totally epic adventure!
A classic Wine Country experience, floating above the vineyards is magical
Check out Tour DeVine's one-of-a-kind experience!