The Willamette Valley is home to over 700 wineries, so it leads to reason that the tasting experience here is not a 'one size fits all.' Just a quick drive from The Dundee, opportunities await for all levels, from the first time taster, to the family reunions and bachelorette parties where guests can take their time. But there is also a more specific approach to wine tasting where the Willamette Valley excels, and that is the trip for the serious wine connoisseur. We call those trips "The Collector's Experience."
When considering a Collector's Experience, there are three main aspects you must consider: 1. Private travel. 2. Expert guides.  3. Finding the best wine in the region. Now, perhaps a few names are already coming to mind, but for the serious collector, it is important not to fall into the trap of simply going for fancy or famous brands, and instead listen to the local experts about the smaller gems hidden throughout the Valley. Even some of the most famous labels purchase grapes from other sites, and no one knows the range and possibility of a grape like the winemaker who harvests it. So if you are not here for a beginning tasting, but to talk with the winemakers and owners themselves about the details and nuance in each elegant vintage you taste, we at The Dundee recommend our Collector's Experience package.
Stay in one of our signature suites and get ready for a day of wine study and luxurious pampering with Black Tie Tours. Stefan Czarnecki created Black Tie Tours as the premiere exclusive wine experience. He knows the Valley like the back of his hand and asks in depth questions prior to each tour in order to ascertain the perfect wine itinerary for each guest. The philosophy, however, always remains the same: "Oregon is the star- we are the lens." When it comes to a Collector's Experience, Stefan is an invaluable resource. He can take your specific palate preferences and create a one-of-a-kind day where you'll be sipping inside the homes of the winemakers, without the burden of needing to plan or make any reservations yourself. This allows you to take your time and learn about the subtleties that go into each glass. Black Tie Tours never combines separate parties, so you and those you travel with will have the attention of the winemakers all to yourselves, opening up endless possibilities for changing up flights and trying vintages unavailable to the general public.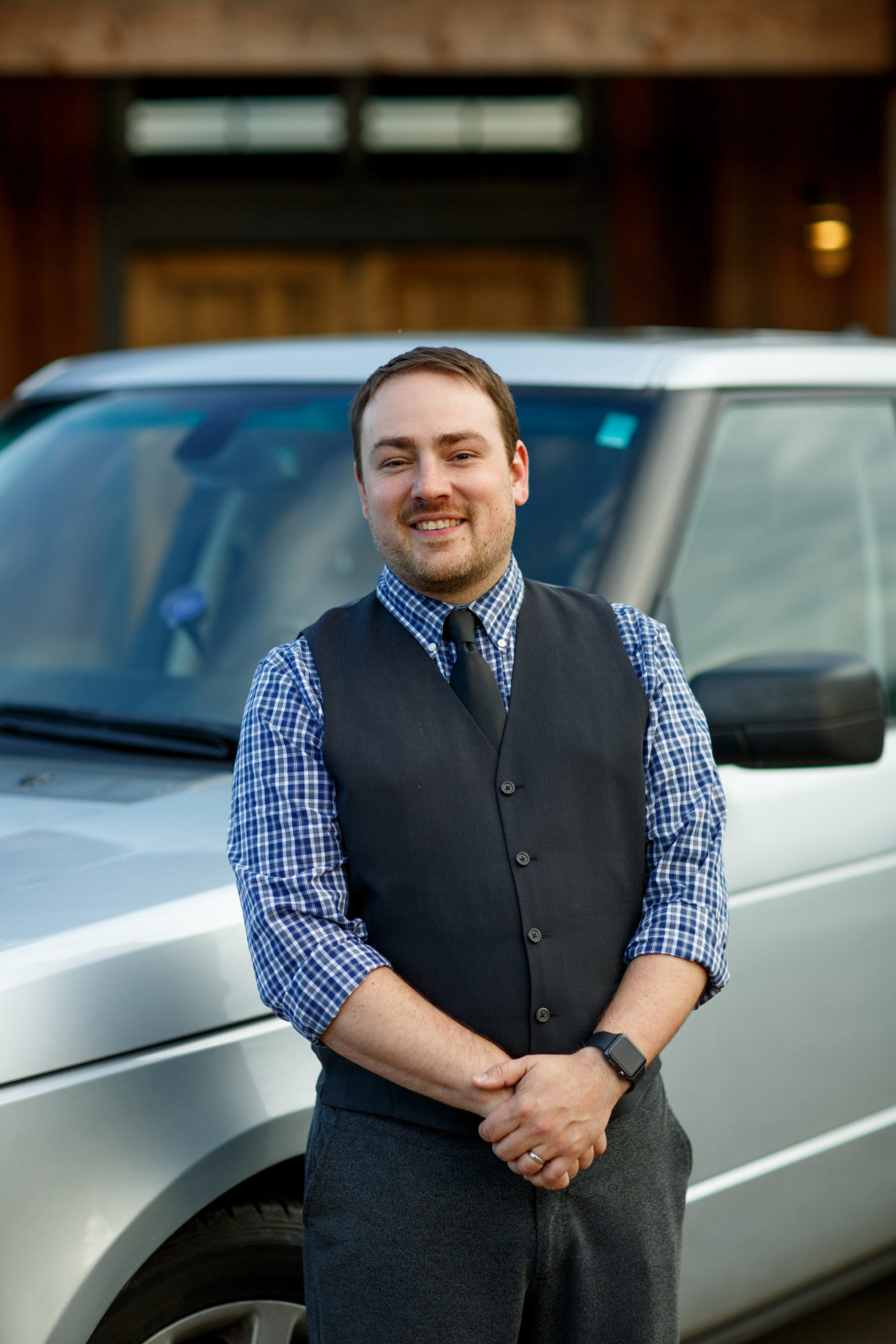 Stefan at Black Tie Tours is an incredible resource to gain all the knowledge you need about the Valley.
During my trip with Black Tie Tours, we visited Eleveé, Granville, and Native Flora Vineyards. And even having lived in the area for over a decade, I'd never been to these three. The wine itself was (obviously) incredible, but it was the approach to the experience that I'll remember most. For example, I was surprised by how thoughtful each winemaker considered every question that was asked about their process. There was not a single cookie-cutter answer that you might be able to look up on their website. Questions were taken seriously and worked through, almost as if our intention behind the question could change the answer given. Winemakers in the Valley love what they do, and if given the time (which Black Tie Tours allows) they are more than happy to dive deep into their process. At Eleveé Vineyards, I asked owner and winemaker, Tom Fitzpatrick, what he loved most about being in the wine industry. "Making something," he said. There's a love that these farmers develop through working the land, listening to Oregon's terroir and using that knowledge to create a story with their hands. Eleveé offers exclusive tastings with only a few possibilities for bookings each day. But if it's not too windy, ask about tasting in the greenhouse, as it further allows you to absorb the one-of-a-kind incredible scenery.
At Elevee, developing wines by listening to the land and truly connecting with the soil is how the best wines are created. Photo from Elevee's Instagram
The grounds and gardens at Elevee will inspire! Photo from Elevee's Instagram
Stefan brought us to Granville Vineyards second, where the tasting took place insider the winemaker's childhood home. The wood stove kept us warm and cozy as the views of the mist covered hills outside transported us into some kind of fantasy world (no wonder the grapes are magical). Like Eleveé, Granville is run by a husband and wife team, and in this case, Ayla and Jackson Holstein are second-generation wine growers. When we arrived for our flight, the tasting room had technically closed for the season, so it was only through Black Tie Tours that we were able to reserve a time slot. This is yet another bonus to booking a Collector's Experience. When I asked Jackson what he wished more people knew about wine, he thought about it for it a moment and replied simply, "Details matter." Yet there's nothing simple about that. The details are how his wines stand out, and the details are exactly what the experienced collector tastes. Add on a bonus cellar tour, and you'll feel like you're one step away from making the wine yourself.
While we are focusing on wine for this post, I must quickly mention here that between our second and third winery, Stefan provided a gourmet catered lunch that had us gobbling down sandwiches too quickly to even ask how the macaroons were made. But it didn't surprise me after a day of such great service that the food would be held to the same high standard. And while the menu will change since Stefan provides the freshest and tastiest food in season, on this particular day we feasted from "Caballero Catering," and I highly recommend them for whatever future catering needs you may have.
Granville wines is a true hidden gem in the valley, being led by second generation wine makers and small lot productions.
Photos from Granville Wines' Instagram

Last but not least, we were brought to Native Flora for a tasting. This is one of the ultimate experiences for the collector, as owners Scott and Denise have based their approach to winemaking with the words, "Why not?" What this means is that they love a challenge. When they are told that wine cannot be made a certain way, especially in the PNW, they ask the question, "Why not?" Now, it's important to note that this doesn't mean they are careless. That couldn't be further from the truth. What it means is that they love to experiment, to use research, science, and their knowledge of the land to test boundaries and try things a little differently. 
After we sat for our tasting, Scott and Denise asked right off the bat, "What would you like to taste?" That's because at Native Flora, instead of a pre-planned flight, you'll receive an invitation to expand your palate and dive deeper into the details of your favorite varietals. Tell them what you're hoping to try, and they'll find you the wines you didn't even know you loved. Native Flora also emphasizes environmentalism from a holistic approach, as their vineyard powers the entirety of their home, sheep are used to mow the land, and supporting local animal life is a consistent top priority.
Denise and Scott Flora, passionate winemakers and owners of Native Flora.
You'll likely see babydoll sheep cruising the vineyards, as Native Flora keep the sheep to prune and fertilize the vines. They love getting their head scratched!
The fog puts on a show for visitors to the Native Flora tasting room, meandering in and out of the Chehalem valley! Photos from Native Flora's Instagram.
A few tips: Voice your preferences. The more details you can give Stefan prior to your trip, the more he can ensure selecting the perfect spots for you. And when you receive your itinerary, don't feel like you can't look the wineries up ahead of time. The more questions you have going in, the deeper and more complex your conversations can extend. These are the winemakers and owners you'll be speaking with, so dive right into the nitty-gritty details and don't hold back. The overall package price includes a two night stay at The Dundee (with options to add nights as needed), a full day of private transportation, and up to $300 of take home wine at each location (with additional purchases welcome and encouraged if you find that perfect Pinot). With winery partners such as Granville, Ayres, Hazelfern Cellars, Bells Up Winery, Elevee Winegrowers, and Native Flora, now is the time to taste the complexities that are more fully appreciated by those with a developed palate. Call now to reserve your spot for The Collectors Experience with The Dundee.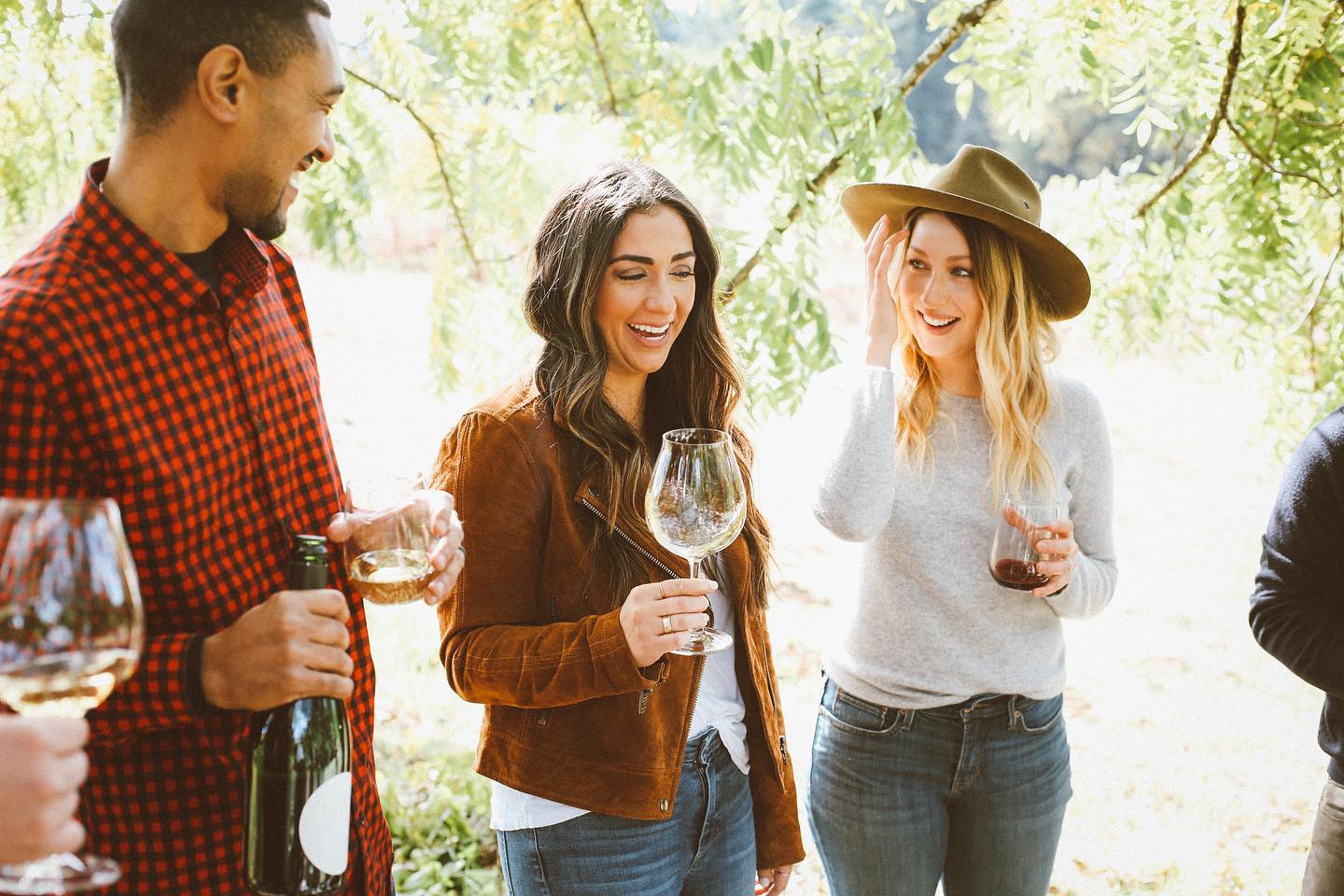 Photo courtesy of Travel Dundee