Attention one and all! We have a new package at The Dundee and we couldn't be more excited about it. If you haven't tried Evening Land wines before, you are in for a serious treat, and if you have, you know all too well that one needs no excuse to visit again.
One of the Valley's most acclaimed wineries, the accolades keep rolling in for Evening Land, their 2018 Eola Amity Hills Seven Springs Chardonnay was recently listed as one of the top 100 wines in the world by Wine Spectator. This adds to a long list of recognitions they've received in the international wine press in recent years!  Setting the bar for Oregon fine wine, a tasting at Evening Land's Seven Springs Vineyards is a must visit for the serious collector, or any proper lover of Oregon wines.
This package includes two nights at the hotel packed with all things Evening Land wines. We'll have you heading home thinking, "Why'd they stop at two nights?"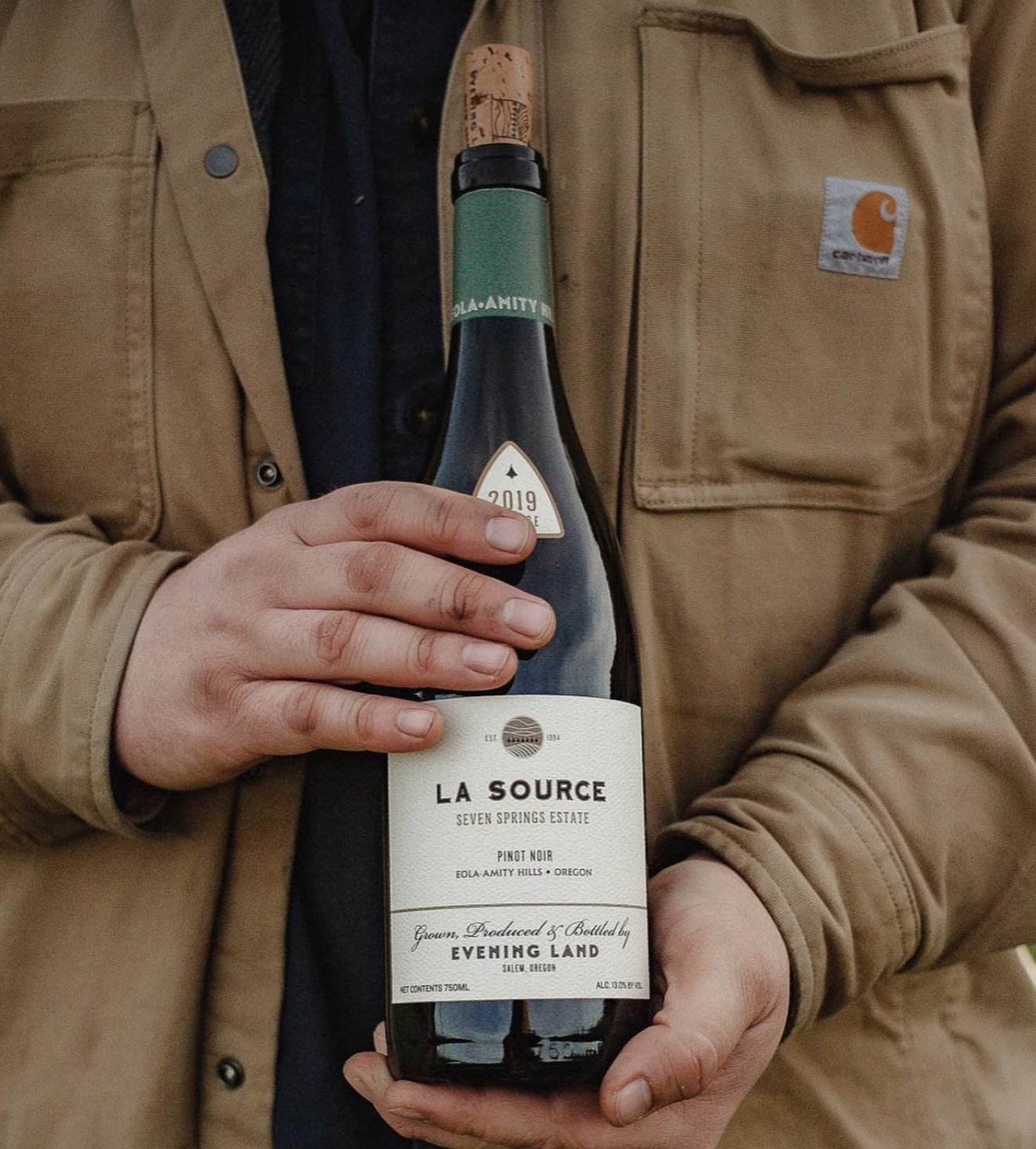 Take a deep dive into all the Evening Land has to offer with our new Evening Land package!
Guest Experience:
"We really enjoyed the Evening Land experience! The tasting at the hotel with Len was super fun…We learned a lot from AJ about the wineries…and the location on the Seven Springs vineyard was beautiful" – guest Alex
Day 1: The Introduction
Sleep in (there is no such things as alarm clocks today) and head to Dundee at your convenience. Drive around and opt for the scenic routes, taking in the beautiful vistas of the Willamette Valley.
Check in, put your bags down, and get ready to start tasting! Want to check in early? No worries, we will hold onto your bags as you taste, and keep them safe until you return.
It's time for your private tasting for two at Evening Land's Dundee tasting room (did we mention this is IN the hotel??). The staff at Evening Land is gracious and knowledgeable so don't be afraid to ask questions! They love talking about wine with those who have travelled here to enjoy it.
When you return to your room, a bottle of Seven Springs Pét-Nat will be waiting for you, chilled and ready for drinking.
Relax in your one-of-a-kind room, and see what you can recall from your tasting as you enjoy the bottle!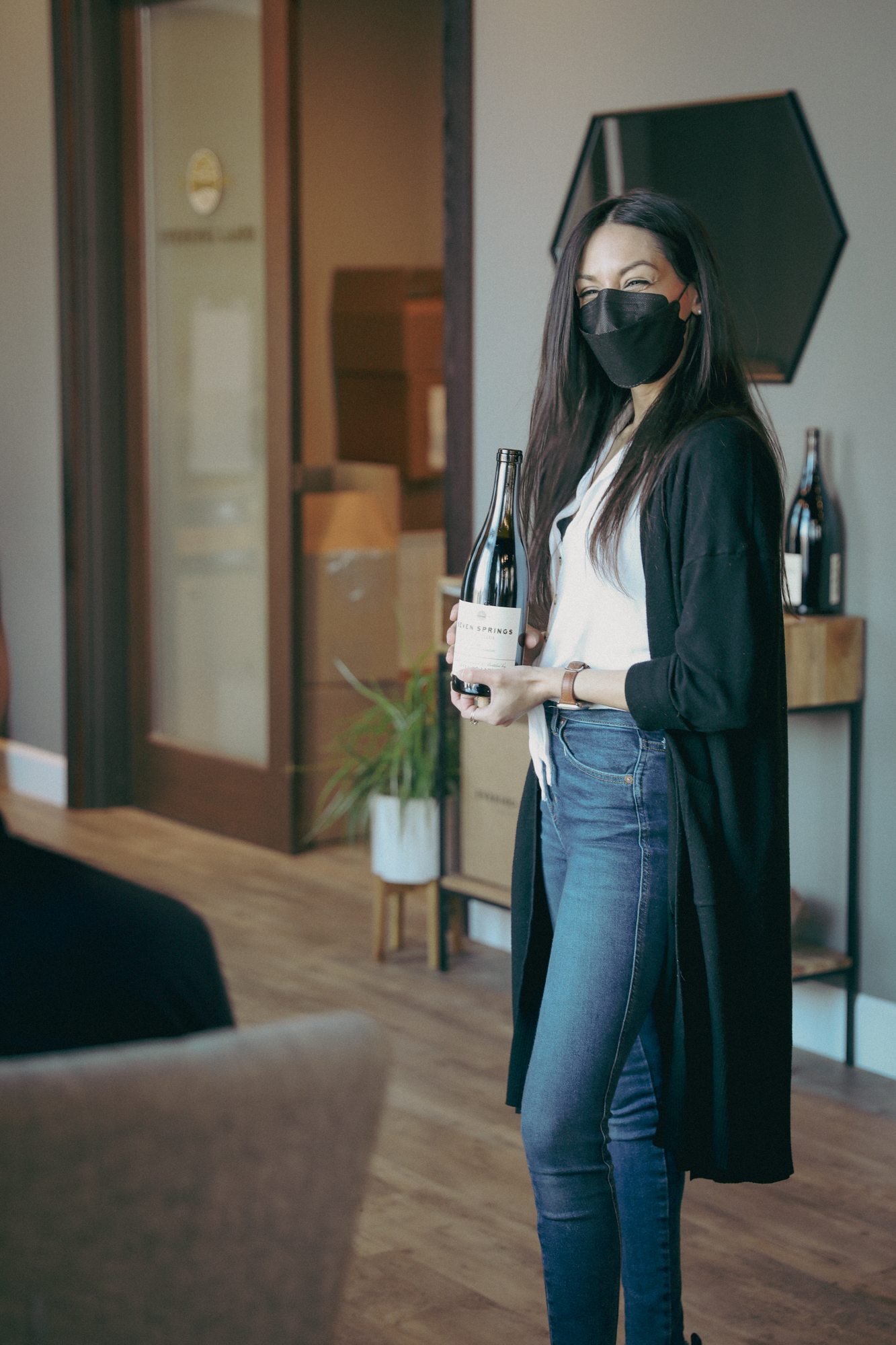 Evening Land combines the sweet taste of bubbles with the classic pinot noir to create a specialty wine,  formed exclusively from the Seven Springs Estate perfect for every occasion.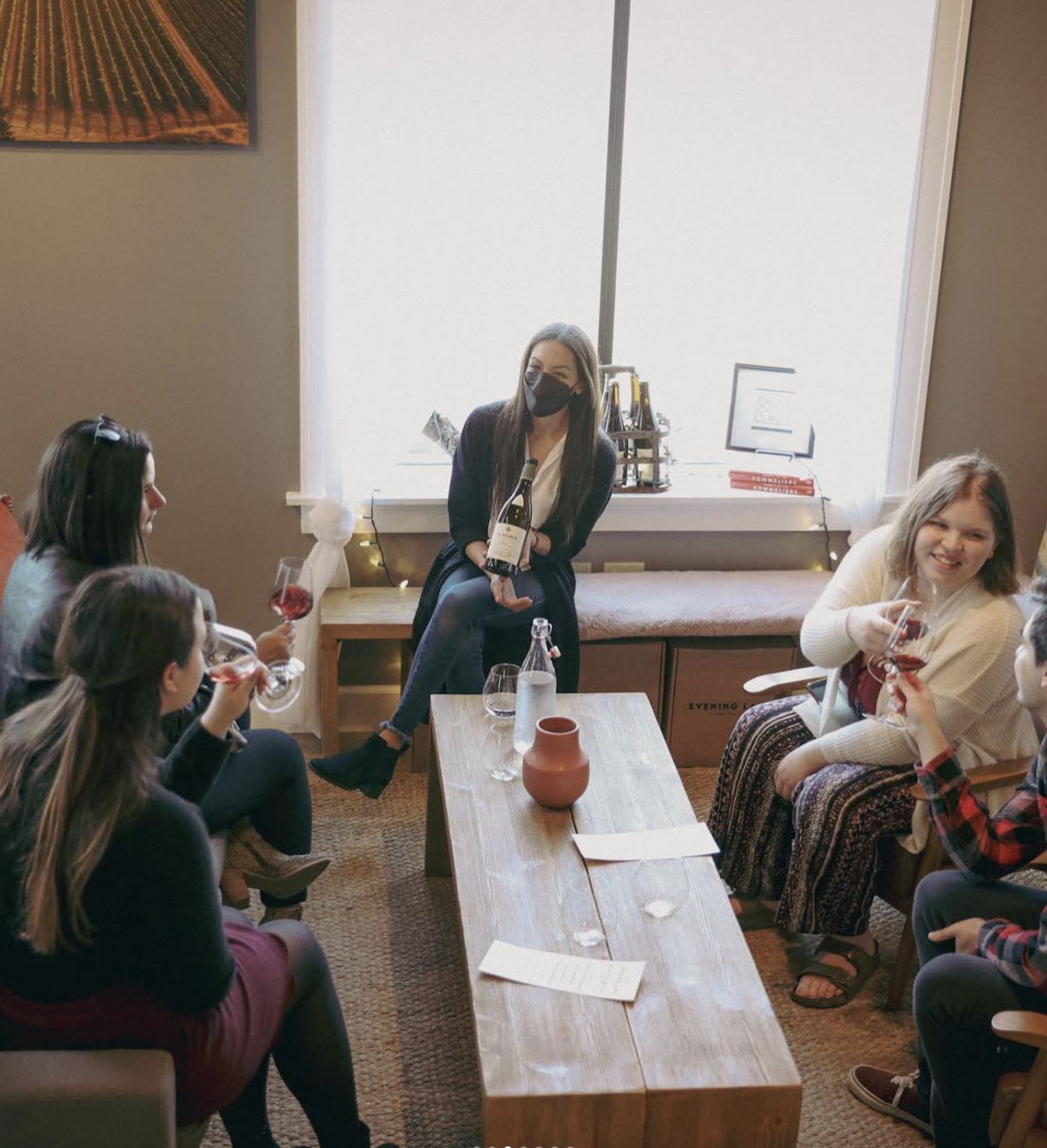 Evening Land's recently renovated space provides a relaxed and chic environment, perfect for exploring their award winning wines. 
Day 2: Time To Dive Deeper
Wake up at your convenience, enjoy some breakfast or brunch, and make your way to Seven Springs Vineyard, where all the magic happens.
Enjoy an intimate, in-depth tasting experience like no other.

Your tasting will be held in a separate space than the general public, where you can receive more one-on-one time with your wine connoisseur.
Learn about the history of Evening Land Vineyards, including the evolution of their varietals and the Wild Life Corridor that envelops most of the property. Be sure to ask about their decision to keep from expanding in order to preserve the Corridor, which provides a home to countless species of native plants and animals (not to mention, a 25 ft. waterfall!).
Your wine will be accompanied by small bites but don't bother looking for a menu ahead of time. Selections are picked daily, ensuring you receive the freshest bounty the Valley has to offer.

If you're curious though, the menu I sampled consisted of fresh radish with nettle butter, soaked olives sprinkled with orange zest, and a beautifully curled flower of cheese drizzled with local honey. (I must admit I ate two of the cheese flowers.)
It's important to note that while there is no general menu, dietary restrictions (such as vegetarian and gluten free) can be accommodated if told with advanced notice. With that said, keep in mind these tasty bites are not intended to be a full meal, so make sure to eat something beforehand as well.
Enjoy a private tasting like no other at Seven Springs Estate, where rustic meets elegance.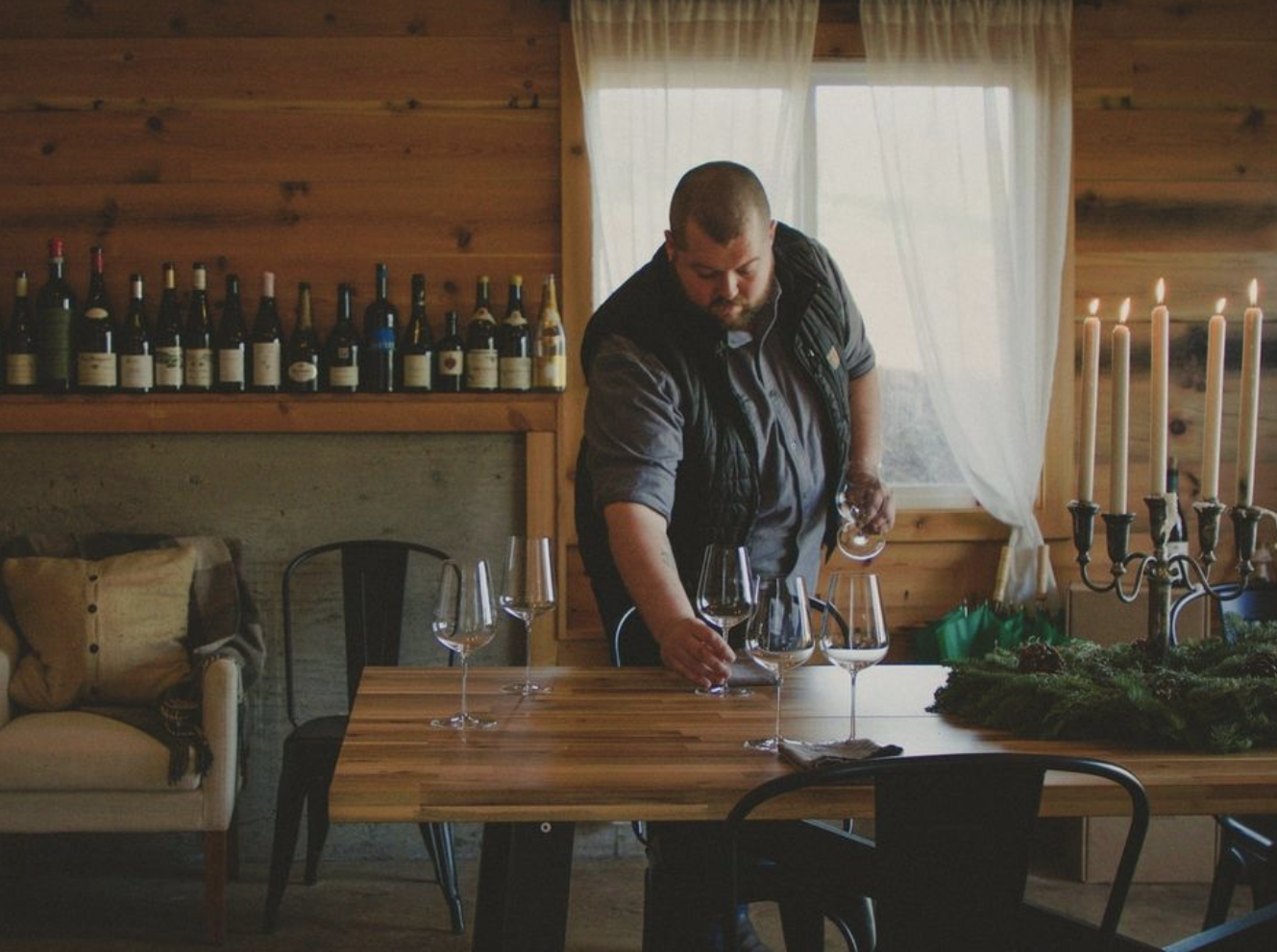 Experience Evening Lands acclaimed wines from the beautiful Eola-Amity hills AVA.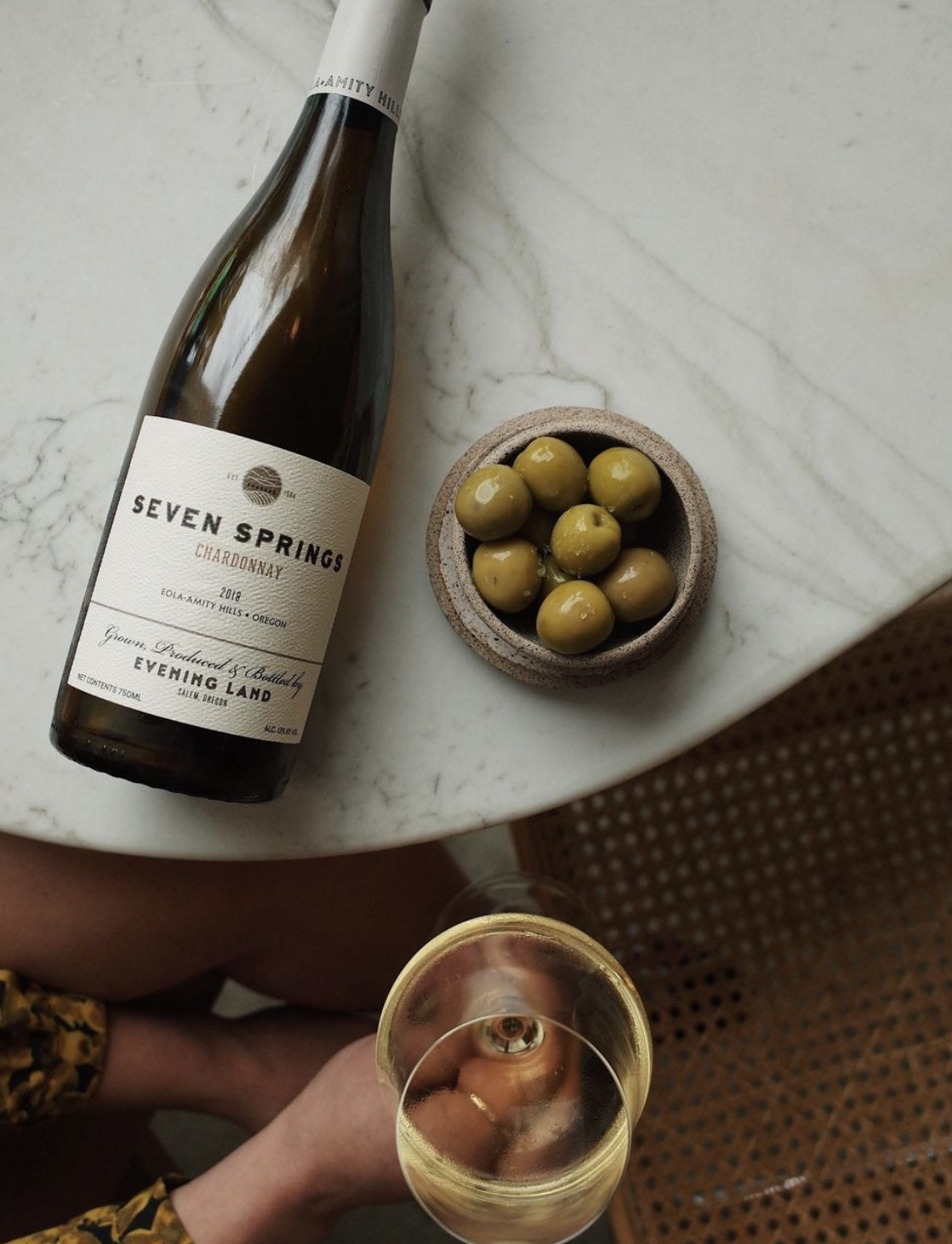 You can always expect wine and food pairings that make for the perfect bite at Seven Springs Estate.
When your tasting is complete, it's time for a leisurely walk around the property and through the vineyards.

See for yourself the different temperatures that reach the varietals you just sampled. Maybe you'll learn something about your personal preferences with it comes to vine elevations.
If you're visiting in the springtime, bask in the beauty of the cherry blossom trees that lead the way up to the property from the driveway.
One a clear day, you can see Mt. Jefferson, Mt. Hood, Mt. Saint Helens, and even sometimes Mt. Rainier!
If you're not particularly feeling a long walk on the day, just let your wine connoisseur know and they will adjust the hike to your comfort level.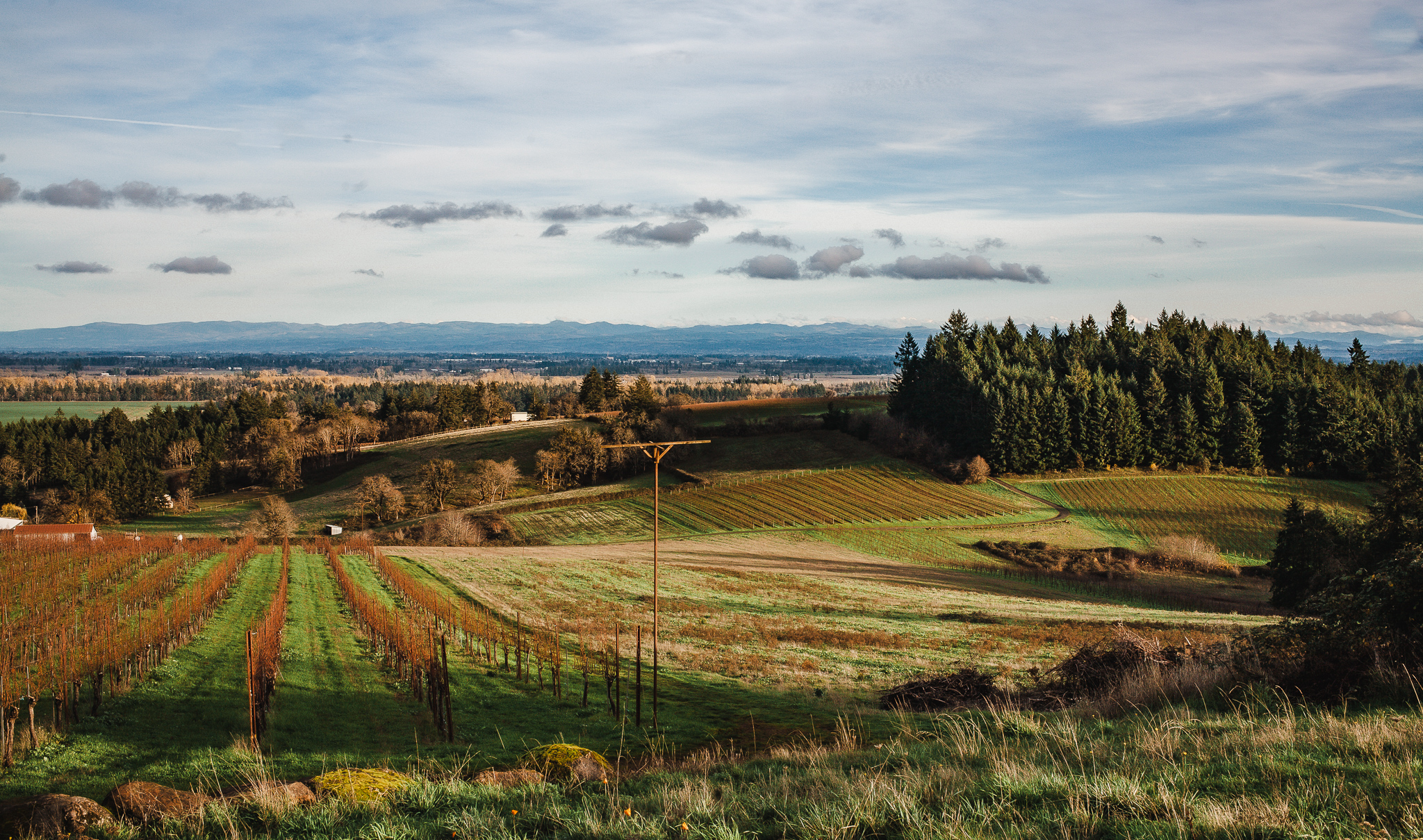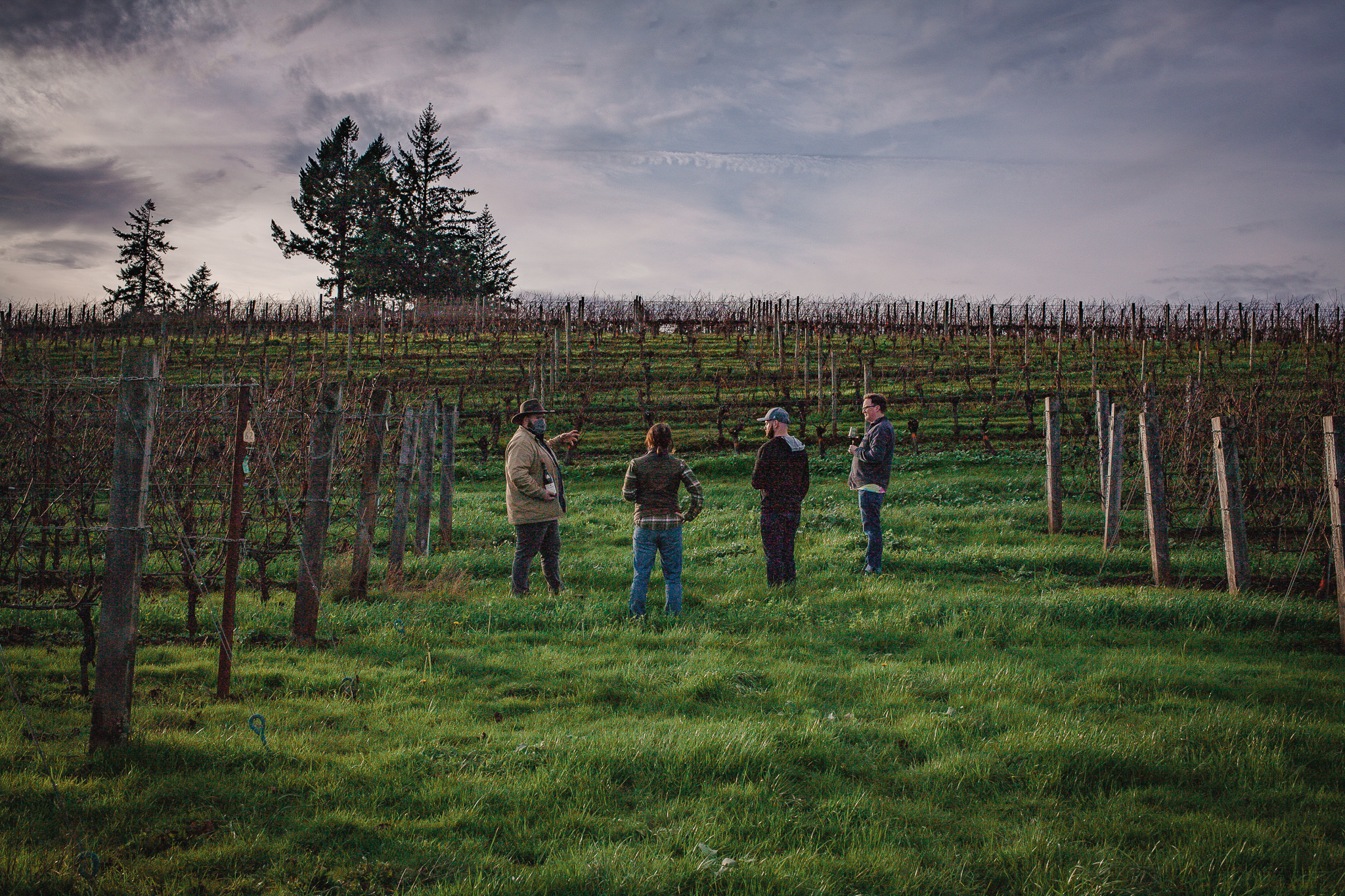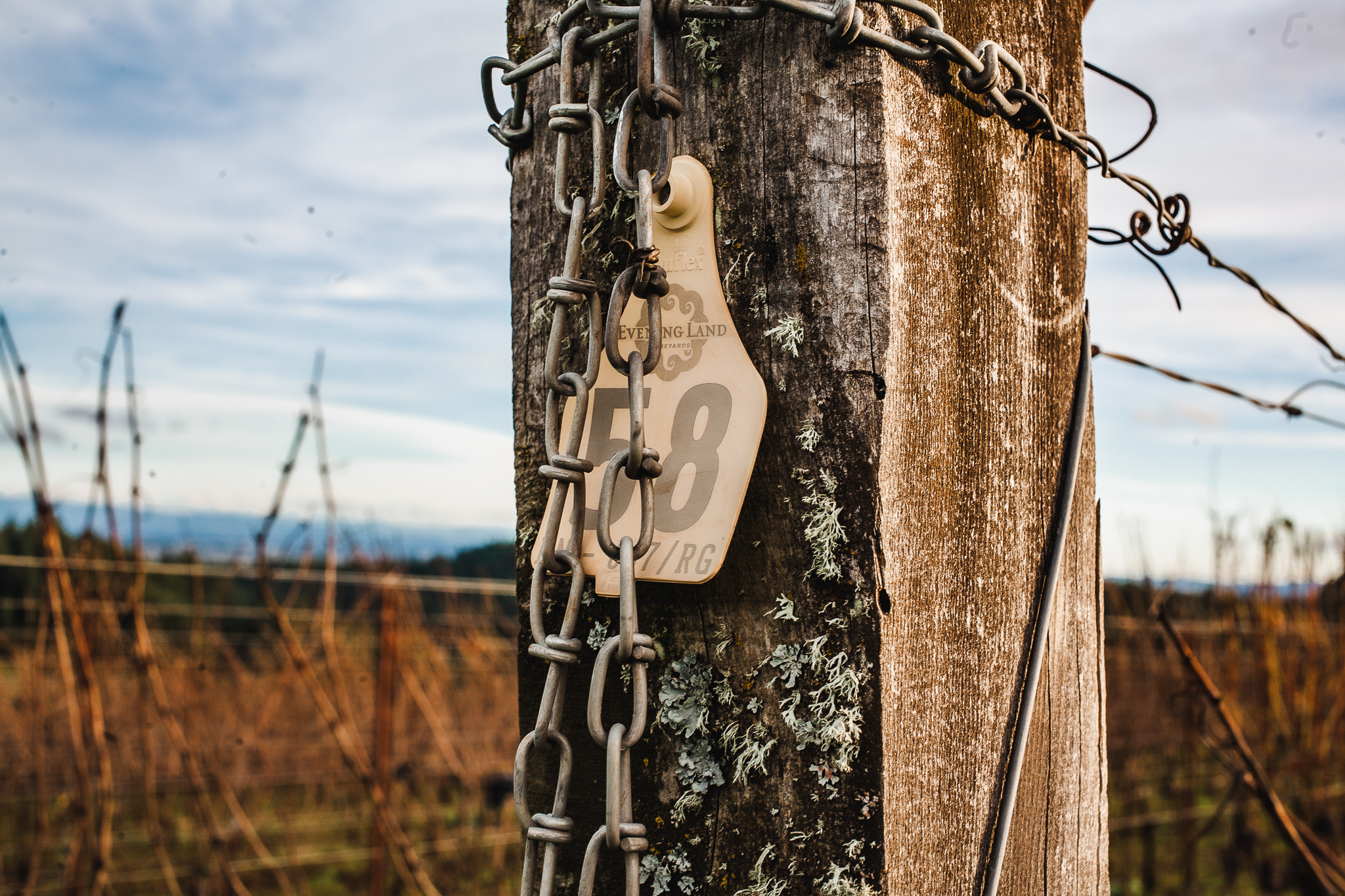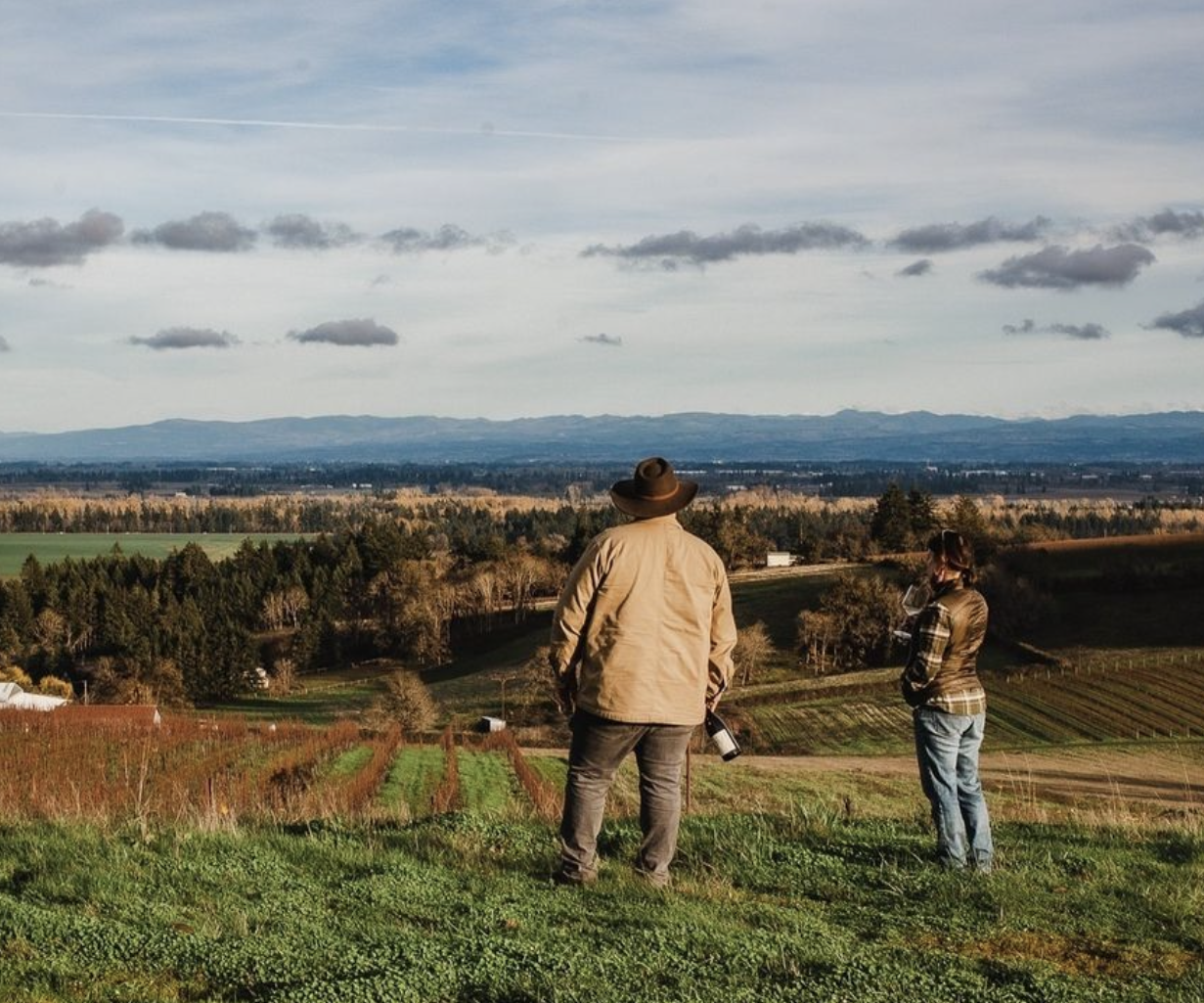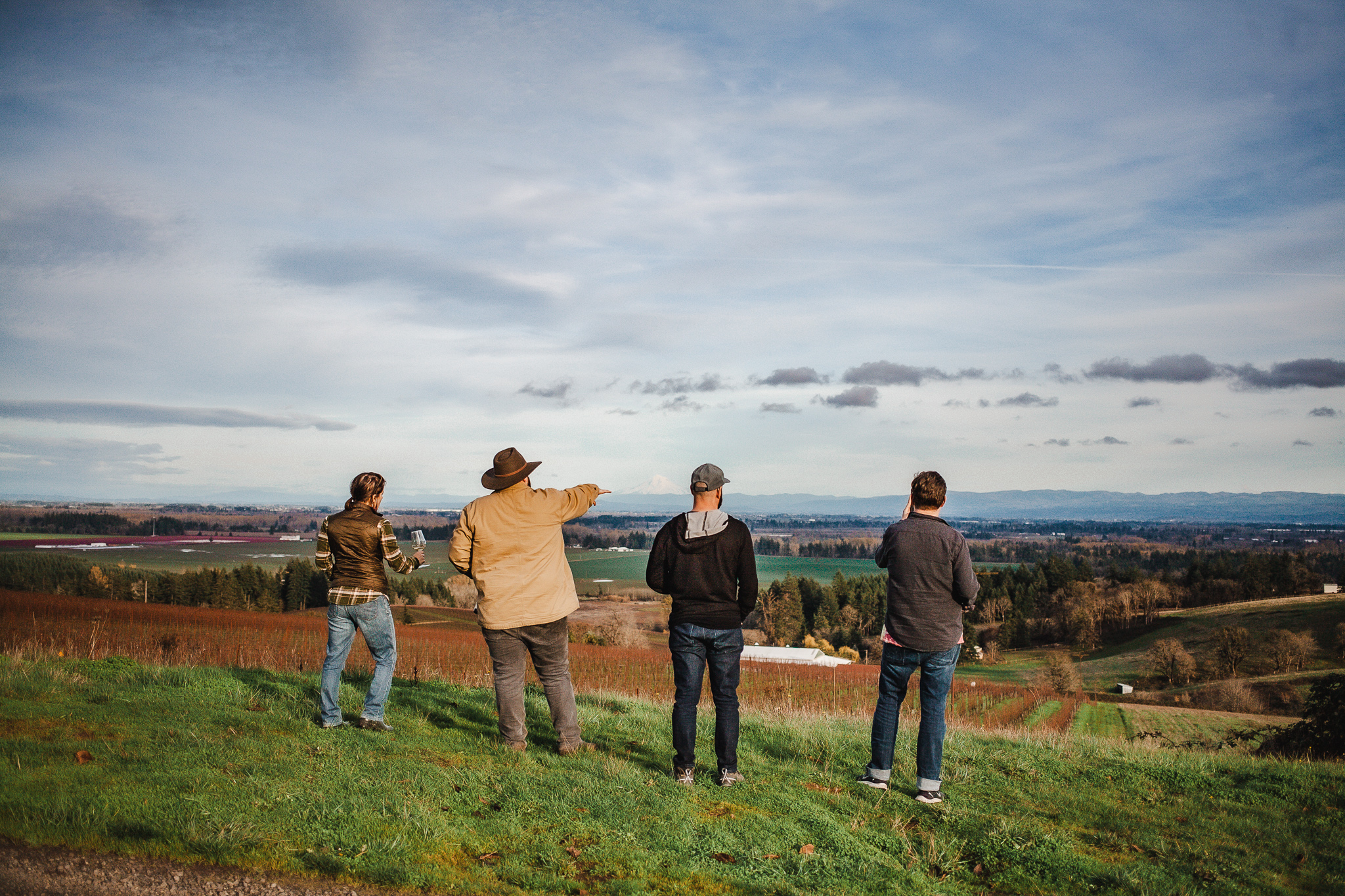 Scenes from the Seven Springs Vineyards. Get an insider tour of the vineyard prior to your tasting, showing you exactly where your favorite wines are grown.
It's time to leave the vineyard but don't worry, you're not saying goodbye to Evening Land quite yet! It's time for your dinner for two at Recipe, a favorite spot of Evening Land Vineyards.

A $100 dining certificate for Recipe is included in the package.
Dishes are thoughtfully prepared and beautifully presented, featuring the region's finest ingredients. This means a menu that changes seasonally to ensure the highest and freshest standards.
Of course, Evening Land wine is available.
Take your time, and don't forget dessert!

When you're full and ready to head back, your cloud-like bed at The Dundee awaits to provide you with a luxurious night's sleep. Perhaps you'll dream about your next stay with us at The Dundee?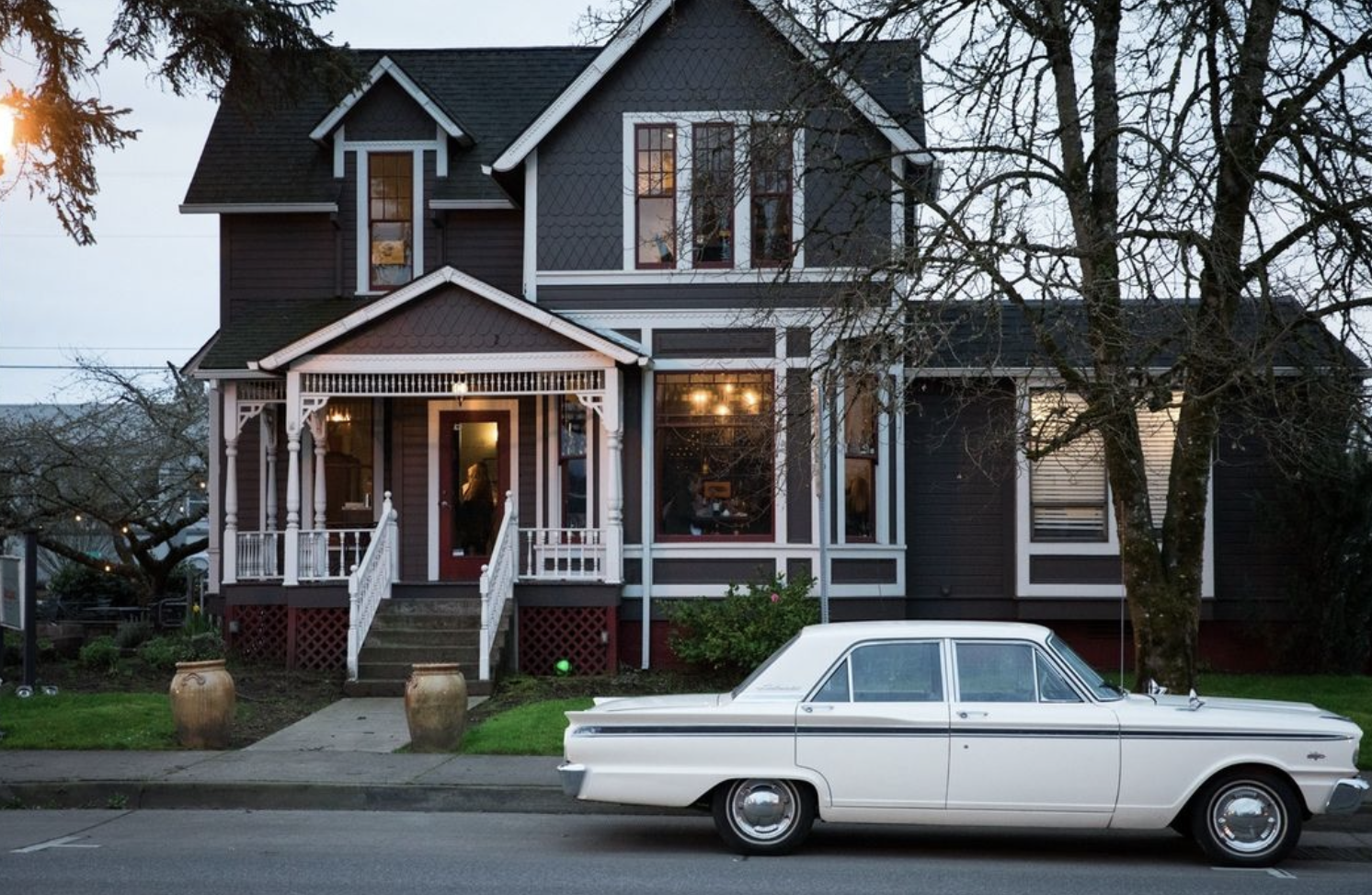 At Recipe, you can expect the finest of ingredients thoughtfully prepared and beautifully presented.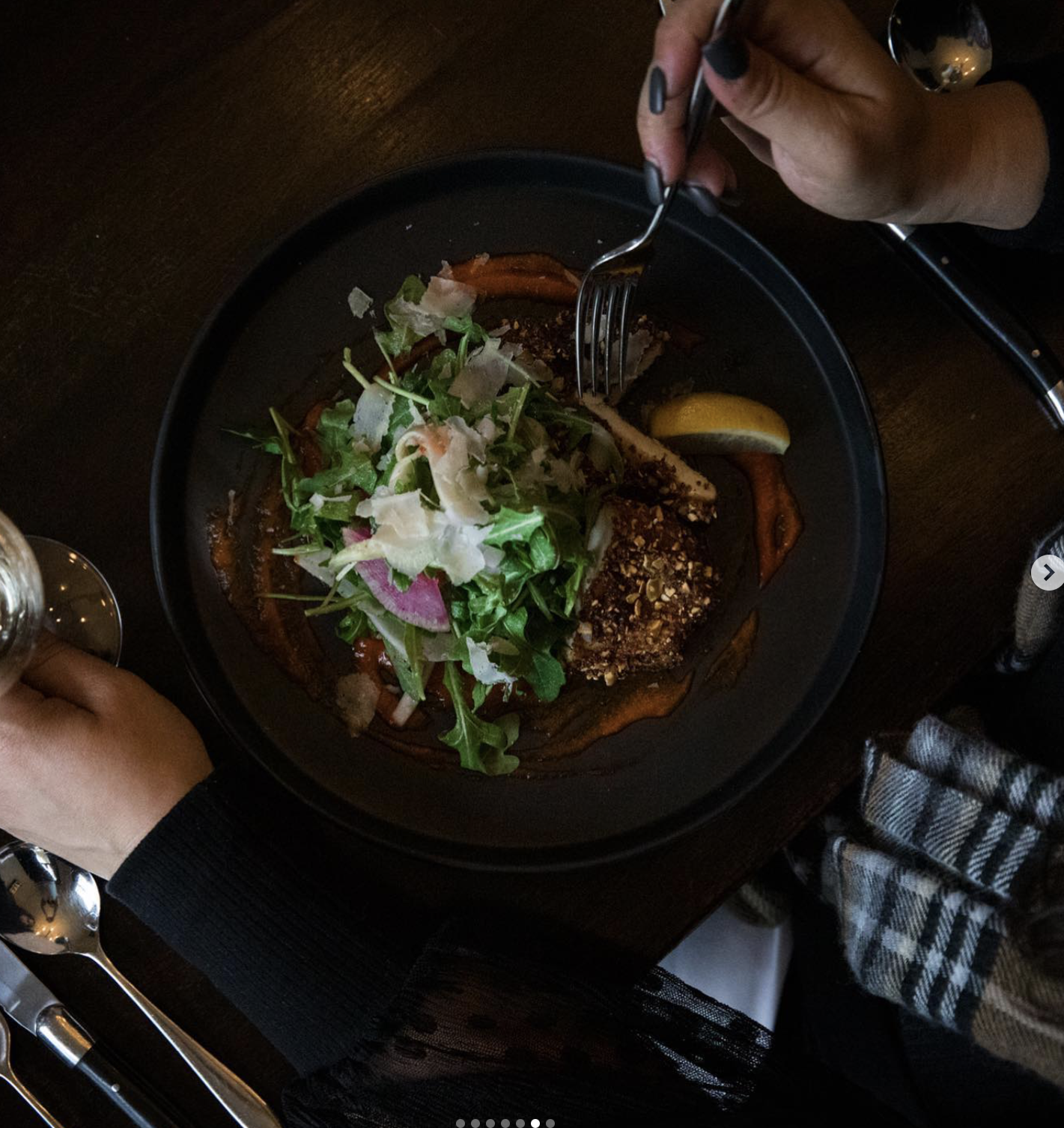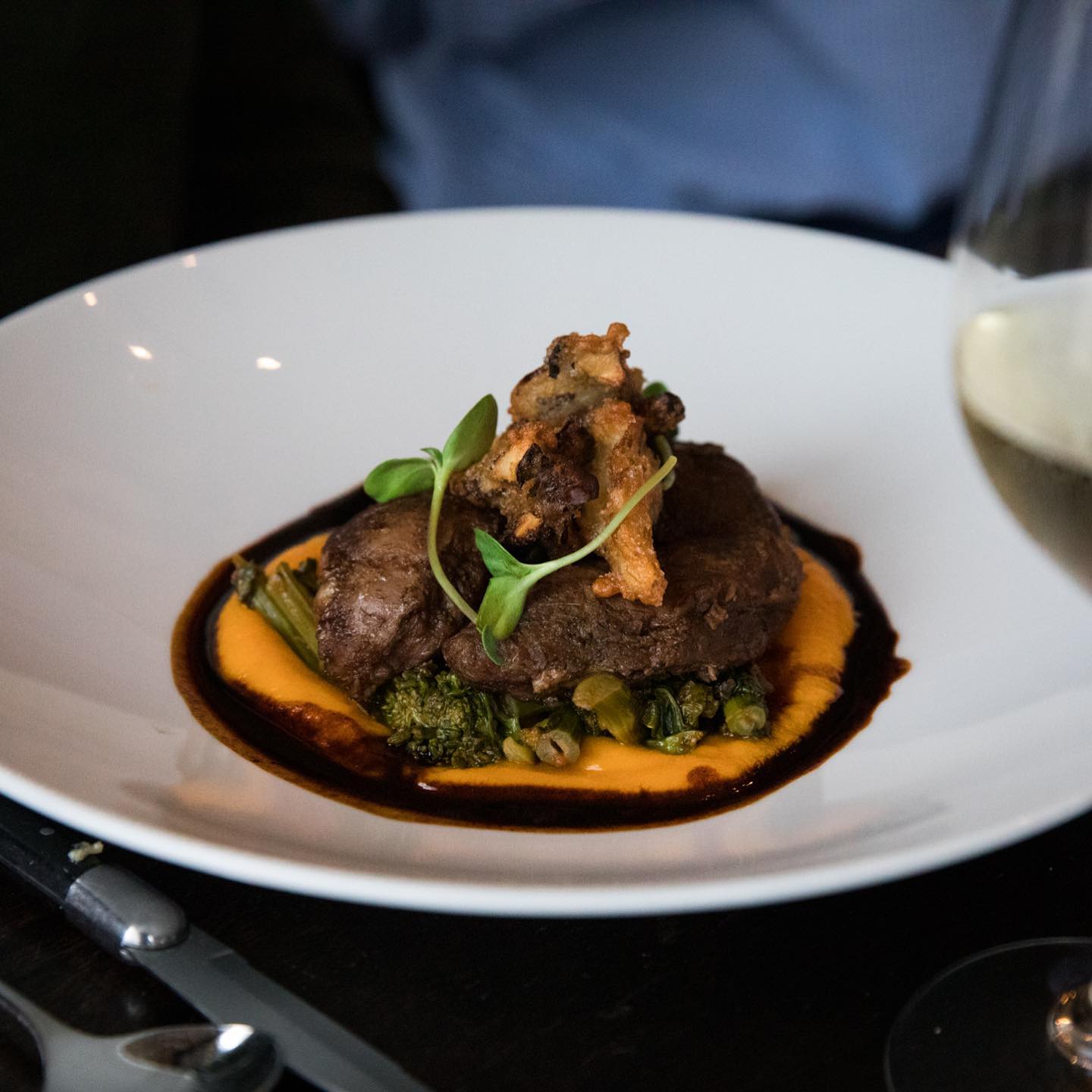 This package is available Wednesday-Sunday with a two-night minimum (you'll want that second night, trust us). Just make sure to reserve this package at least 72 hours in advance so you don't miss out on anything!