Wine Country is the perfect destination for a friend-focused getaway. What is more restorative and reviving then spending time with the most supportive people in your life. Maybe you live in different area codes, or perhaps you just need the time away from the busy flow of everyday life. Whatever your reason for getting together, The Dundee Hotel's "Squad Package" has everything you and your friends could need for an ultimate 24 hour getaway. Read about my experience with the package below, as well as package details and how to book!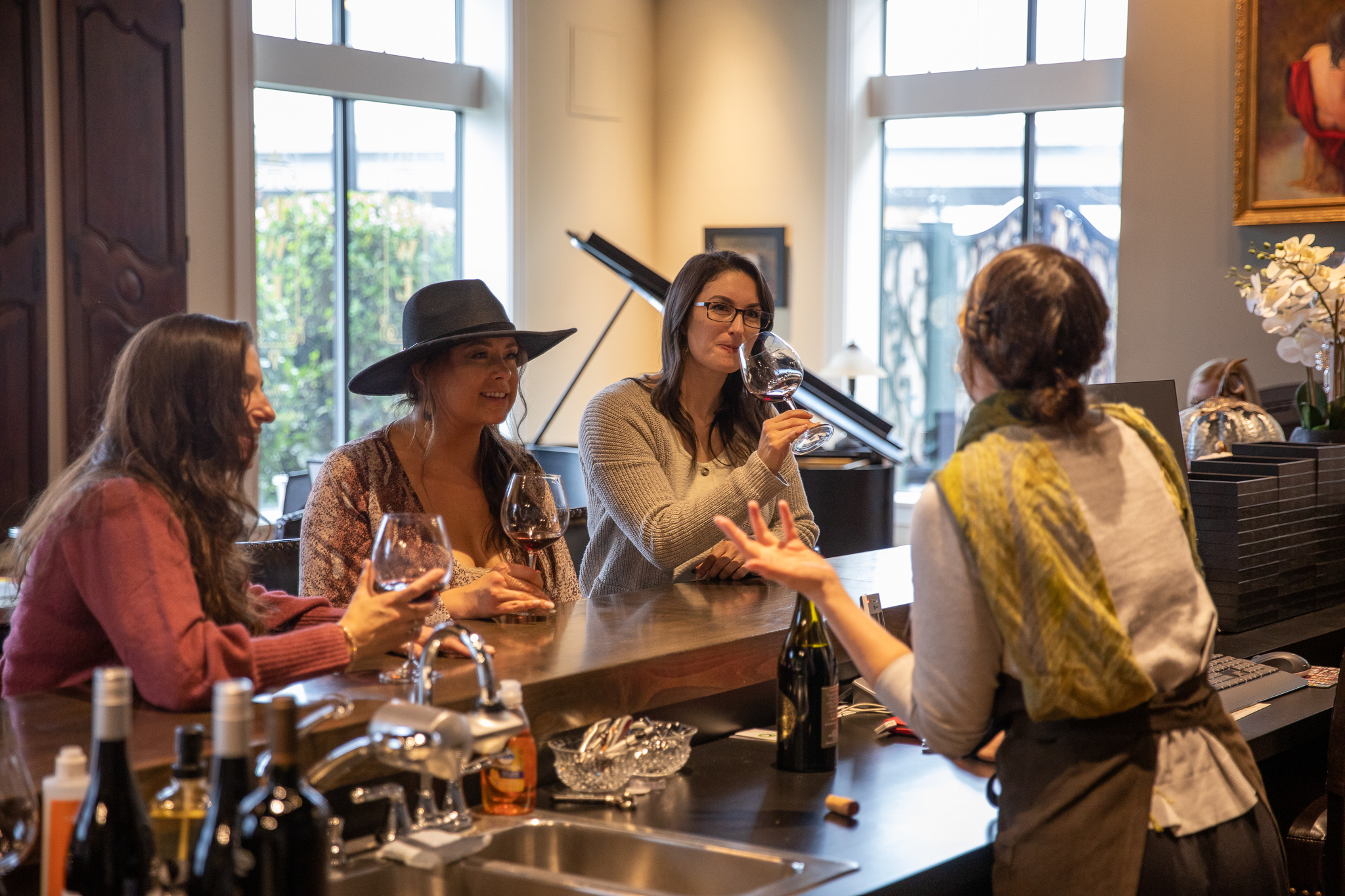 Groups will enjoy the convenience of the onsite restaurant and multiple tasting rooms.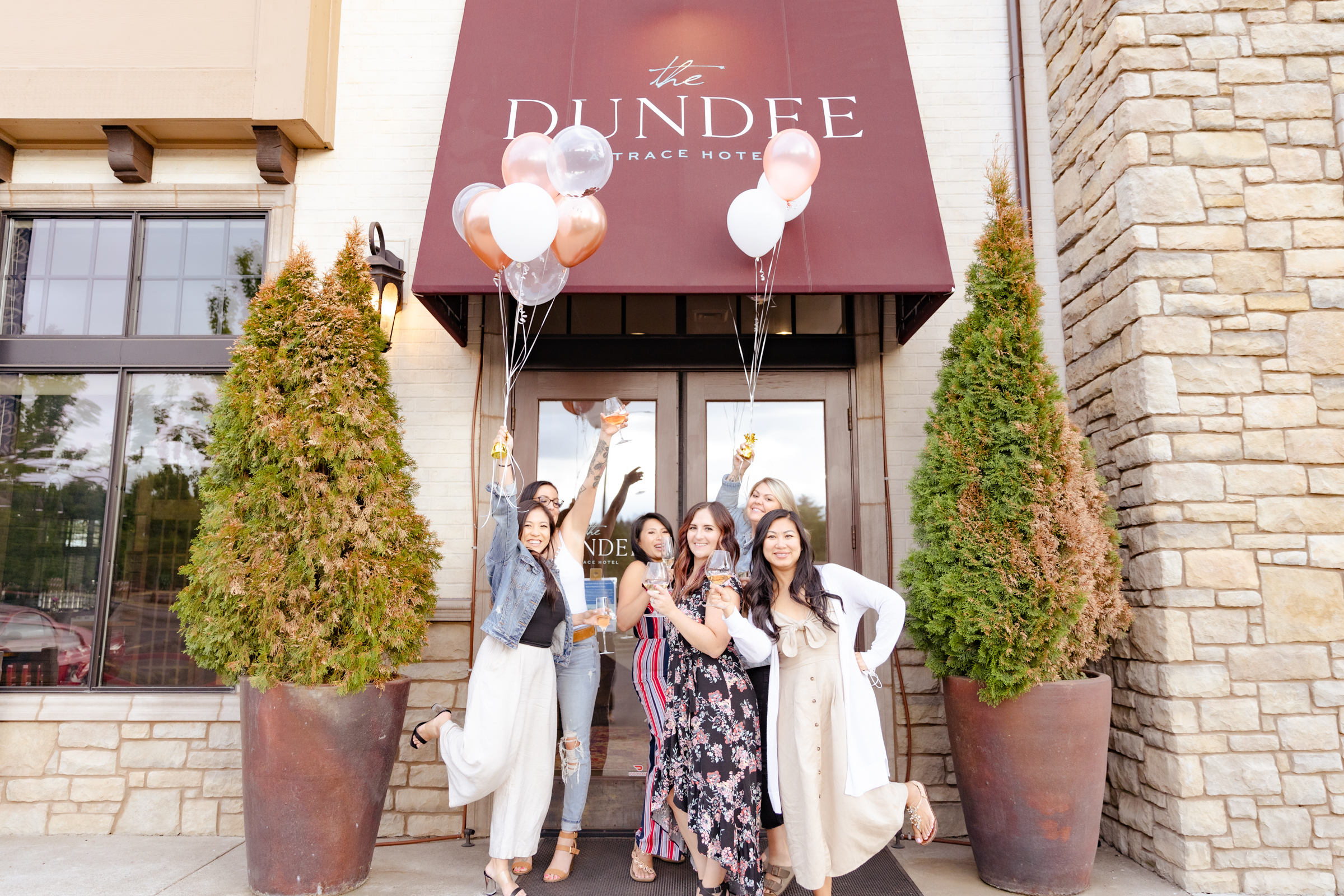 Less than an hour from Portland, The Dundee is a greating gathering spot for local and out-of-town groups!
What does the "Squad Package" entail?
The Squad Package includes the ultimate 24-hour getaway for you and up to 5 of your friends. All activity times are flexible (depending on availability) and can differ from weekends to weekdays (see 'best time to go' below).
Start the day wine tasting (of course) at one of the Willamette Valley's hidden gems: Lange Estate.
 Sample the Pinot Noirs that have made Oregon Wine Country famous, while also sampling harder to find varietals such as Tempranillo.
Take your time sipping inside Lange's covered dome, providing all the perks of an outdoor seating experience while ensuring you keep dry during our rainier months.
Lange Estate is sustainably farmed and places an emphasis on nuanced fruit, structure, balance, and texture.
Wine Enthusiast calls Lange Estate, "One of the great producers of Pinot Noir in the country."
Part of Lange's commitment to sustainability includes dry farming; the vineyards are not irrigated during the dry season.
Settle into the covered dome and take in the amazing views without sacrificing comfort. 
Can you call it a tasting without a charcuterie?!
Shopping
 Next up, it's time for a shopping adventure! But you know what's better than just an average day of browsing for something new? Supporting a local establishment with a $50 gift card per person included with the Squad Package. Nikki Jane's Boutique is a favorite in Newberg and offers a wide range of sizes and styles.
Shop for anything from hand-woven scarves to soft fall sweaters, plus an array of jewelry, bags, hats, lotions, candles and more.
To top it off, you and your friends will have two chilled bottles of Lange's sparkling Brut Rosé to sip as you browse. If you end up not needing the second bottle as you shop, no problem! You can take it with you back to the squad room.
Take a moment to admire the wine glasses you sip from, as they are also yours to keep!
With new arrivals weekly we're sure you'll discover a unique piece for yourself or something that will make a great gift!
Check in
It's time to check into the squad room!
Don't be afraid to spread out because the squad room includes three signature bunks, (6 beds total) and trust us when we say these are not your average bunk beds. (Picture sleeping in a cloud.)
The large-screen TV provides access to several streaming services as well as live-TV. Our fluffy robes and walk-in shower provide the ultimate comfort, and the wine-refrigerator ensures that the wine you purchased remains at the optimal temperature.
What's that, you say? You've run out of wine? Well you're in luck, because The Dundee Hotel has five tasting rooms on its property, so you have plenty to choose from! (Just make sure to check the hours ahead of time.)
Enjoy your evening, sleep in, and check out nearby Red Hills Market for breakfast the following morning. Enjoy an Espresso from the in-room Nespresso machine!
Our Squad Room is THE ULTIMATE sleepover spot!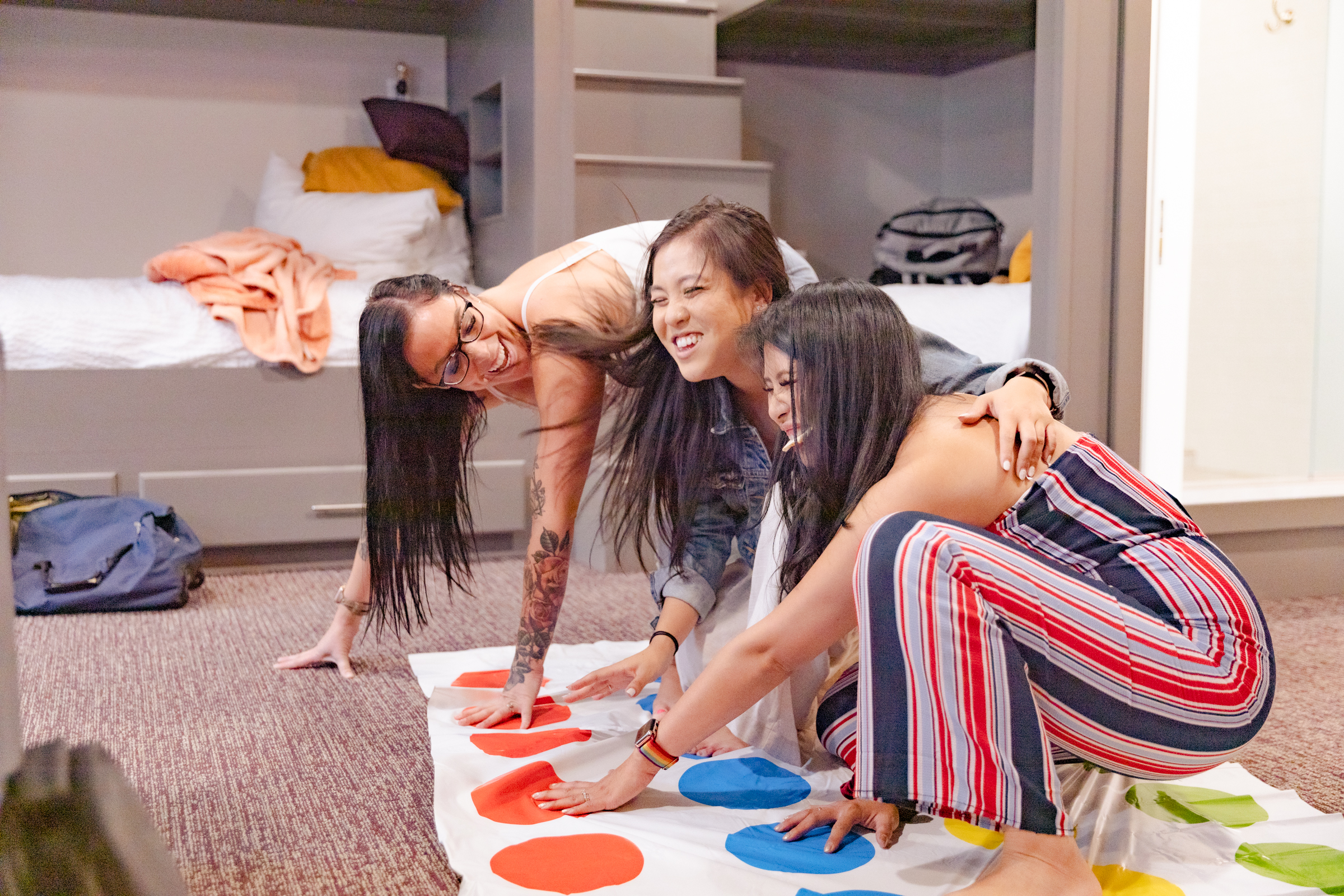 Friends, food (and wine), and fun is the perfect recipe to escape and unwind.
Check out Le Cadeu and our other onsite tasting rooms to savor the wines of the Dundee Hills without all the travel. 
Take advantage of the Squad Rooms space for a laid-back night after your day of sipping and shopping!
Check out Dundee's dining scene with four fantastic options walking distance from the hotel. Enjoy the perfect bites to pair with the Willamette Valley wines you are sampling.
When is the best time to go?
There is no wrong time to book the Squad Package, but there are differences between visiting on a weekday vs. the weekend.
Weekends
If you're looking to expand on the squad package and include additional wineries, the weekend is a great time to go as it ensures more places will be open for tastings.
Wineries tend to have more special events and celebration on weekends if you want to join the crowds and experience a special event or festival.
For most of us, weekends are easier to coordinate for friends to get away with busy weekday work and school schedules.
 Weekdays
Weekdays are an underrated time to visit wine country, as the crowds are often smaller, but the beauty of the vistas and quality of the wine remain the same.
Smaller crowds often mean more one-on-one time in the wine tasting rooms.
For the squad package specifically, your experience at Nikki Jane's is turned into a private shopping adventure. You will have two hours to browse and try on new things to your heart's content without the risk of someone grabbing that sweater you had your eye on right at the last moment!
With some friends, the minute you are back together, its as if you were never apart!
While there are plenty of places to walk to, enjoying wine and staying in is part of the charm!
Some insider tips
Book ahead of time. The earlier you book, the more flexibility will be available when it comes to reserving certain time slots for each experience.
 Check out our local eats! Dundee is full of fresh, local, tasty cuisine, and it's likely you picked up a few tricks during wine tasting about pairing Pinot Noir with different foods.
Some of our recommendations include Red Hills Market, Trellis, The Dundee Bistro, and Los Kopitos Food Truck, all a short distance from the hotel.
 Make it personal
 Think about the friends you are traveling with and plan around their specific likes and dislikes. Do you and your friends like to play board games? (The squad room has some!) Perhaps you choose to bring facemasks and strawberries to enjoy alongside your sparkling wine. Or perhaps to choose to stream a movie that you all originally saw together in theaters. Let the night celebrate and represent your friendships. 
Don't be afraid to make it an Inside Night
Sometimes when traveling, we lean towards wanting to fill the night with various activities, but this package is all about the Squad Room. You will have multiple stops during the day to make the most of your visit to Dundee, yet the package is specifically planned to allow for enough down time that you can also decompress. So enjoy your time there and don't shy away from settling in for the night, slipping into a soft Dundee Hotel robe, and catching up with close friends.
 And finally…The Morning Counts!
The following morning still counts as part of your Squad trip! So sleep in and grab a leisurely breakfast (mimosa anyone?) before heading home.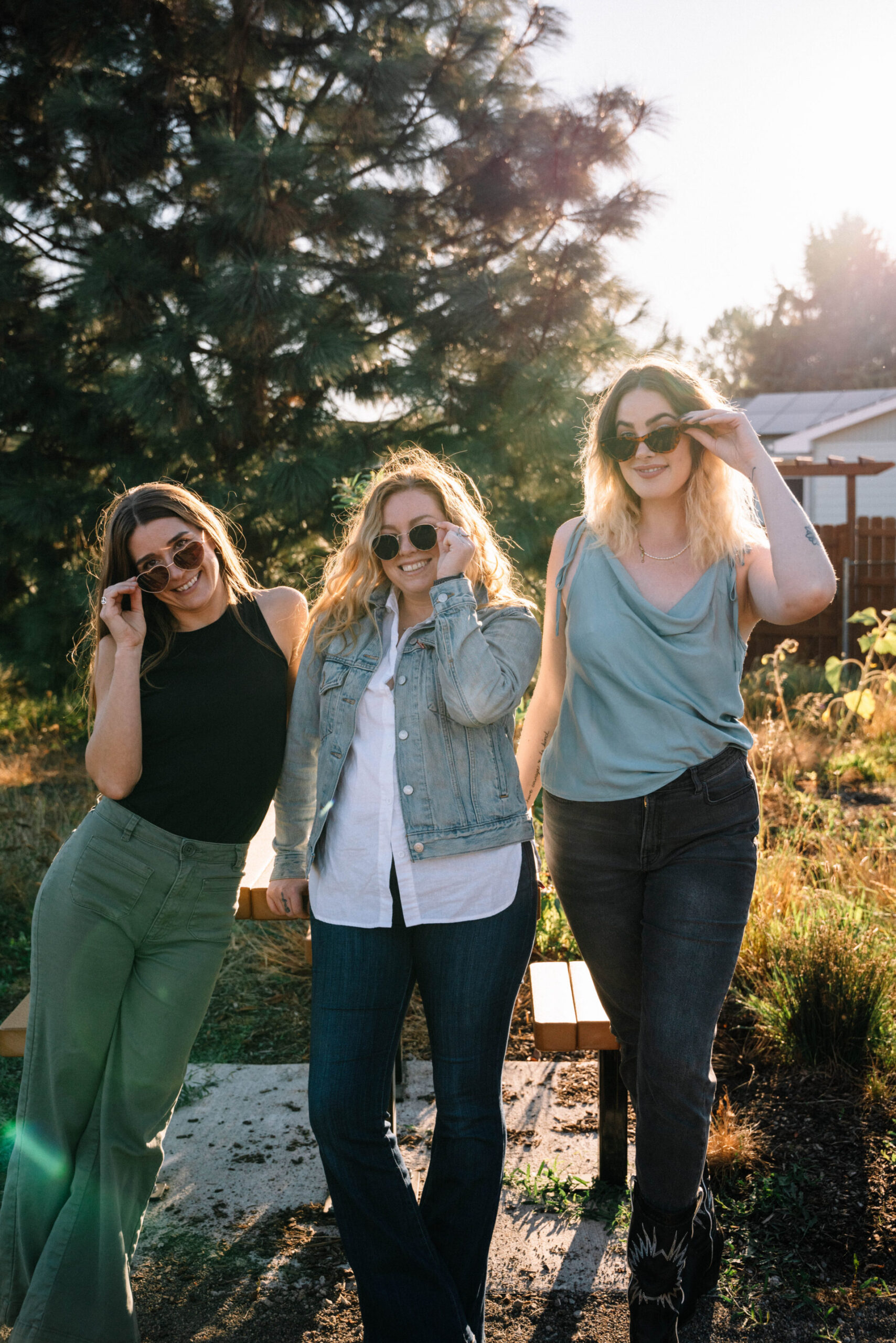 If the weathern is nice, there is a great park across from the hotel for catching some rays while you are catching up!
From the hotel, there are numerous wineries to walk to and walking trails for "walking and talking".