It's impossible to think of the Willamette Valley and not think of wine, so it's easy to assume that a trip here with kids would feel limiting. Well, we've got good news for you. There is a ton to do in the Willamette Valley that is family-friendly, including outdoor adventures, local sweets, live music, and several world-class wineries that welcome visitors of all ages. So if you parents out there have been craving a trip to Oregon wine country, we have put together a kid-friendly 2-night itinerary to get you started.
*Note: Many of our itinerary stops require advance reservations, so make sure to book ahead of time.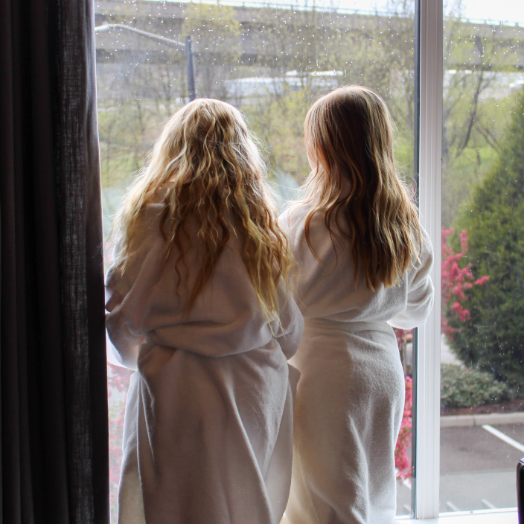 The Valley has activiteis to offer for the whole family to enjoy, including, hotel-hang time.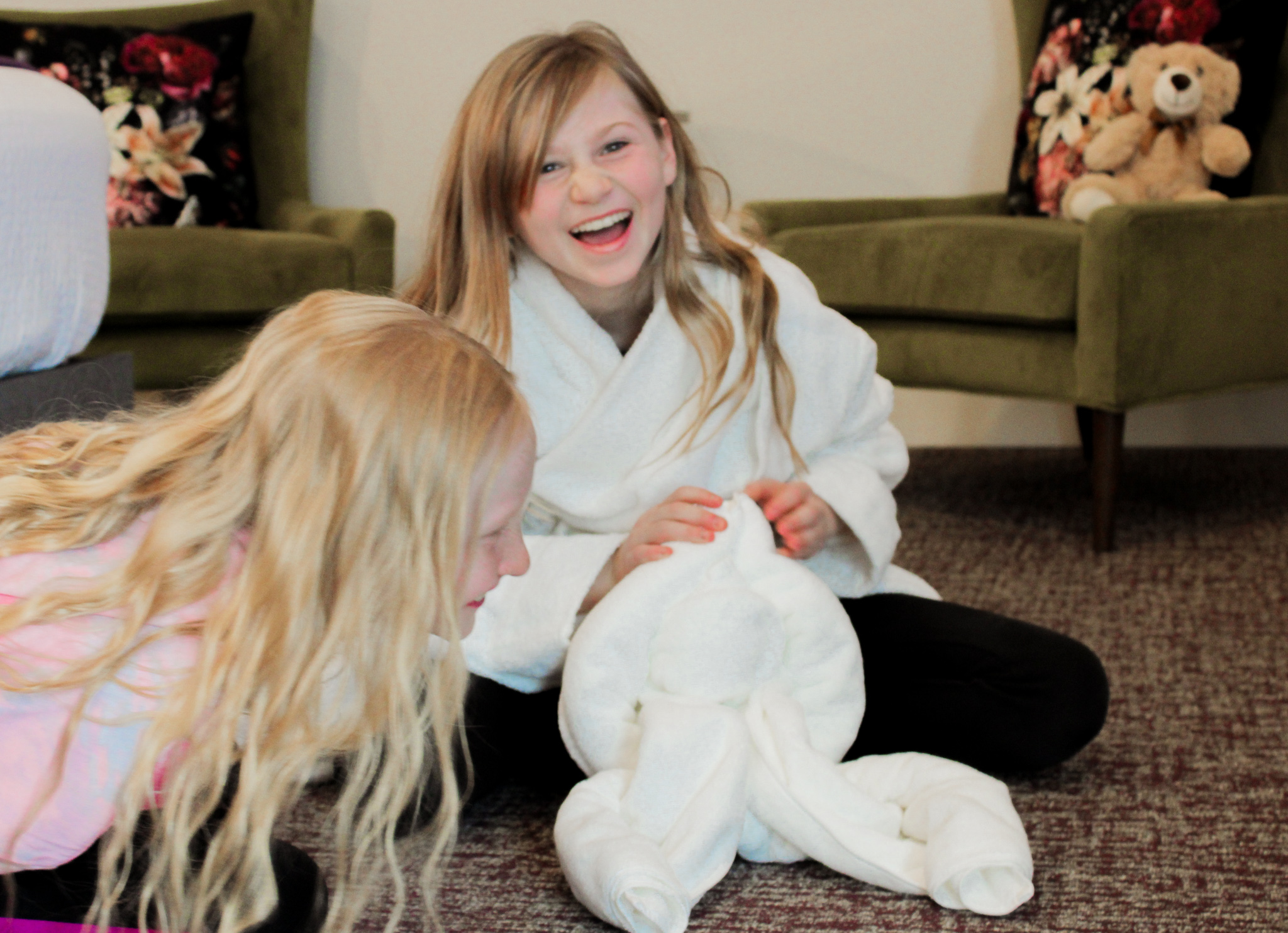 The perfect Wine Country trip can also be the perfect family friendly trip.
Day One-
Sleep in. It's the first day of your vacation!
12pm: Your vacation starts before you check in as you head to your first family-friendly winery (after all, this IS wine country!)
Today's stop is Knudsen Vineyards.
While you sip from a flight of Pinot Noirs and Chardonnays, kids will be offered their own flight of various juices. We suggest encouraging the kiddos to write down their thoughts and discuss the differences with you.
A marketplace snack board is available if reserved in advance. (Lunch, anyone?)
If you're up for moving your legs, we recommend adding the Vineyard Hike to your tasting, exploring the vines from brand new perspectives. (Did we mention the hike series includes lunch??)
Kids can feel apart of the fun with the kids juice flight ready for their arrival!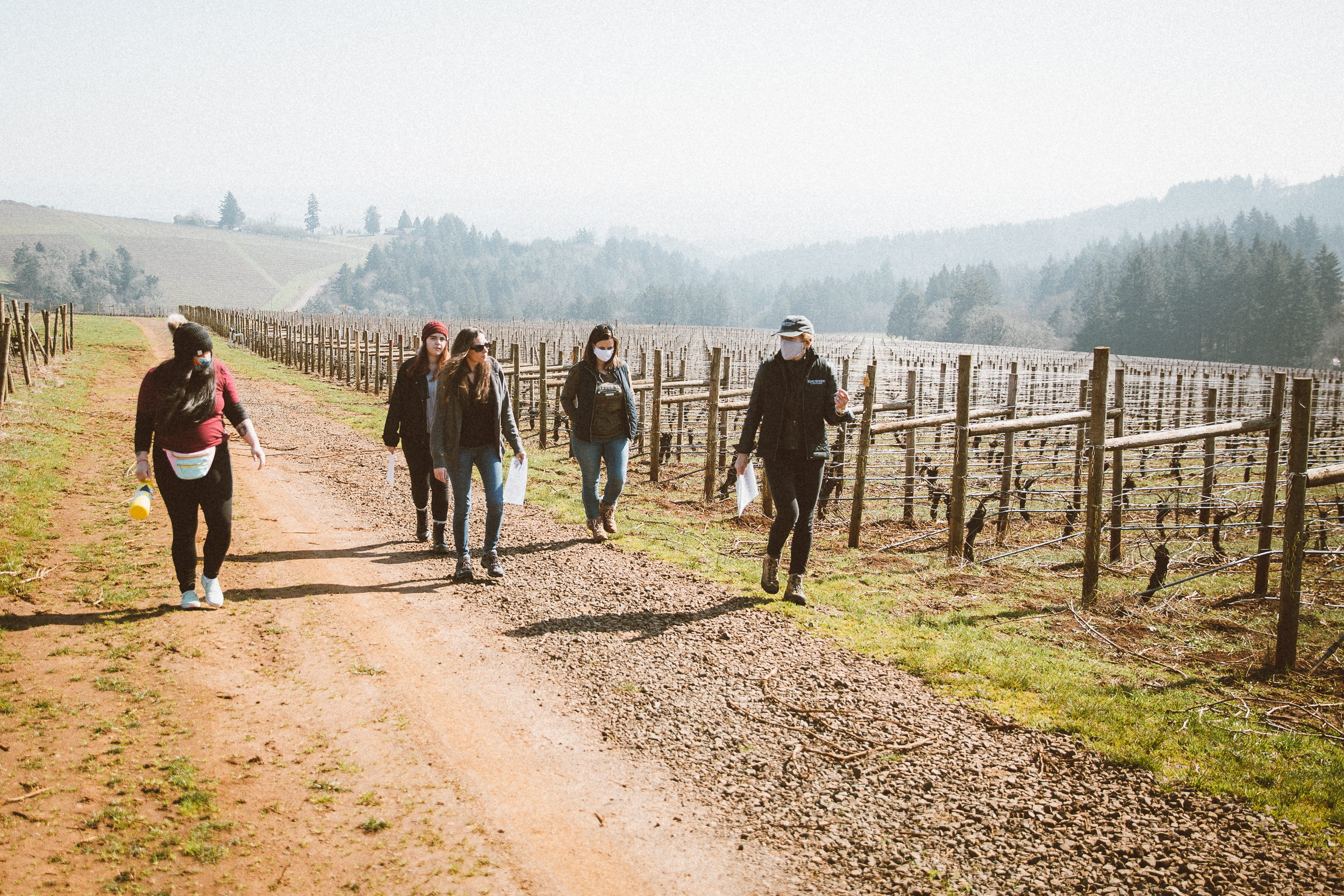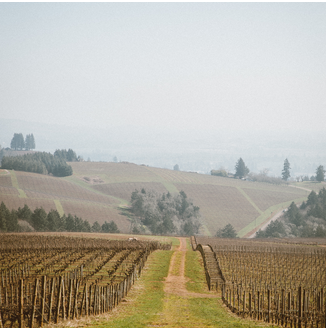 Ignite the kiddos' curiosity with a hike to the top of the peak at Knudsen with views of the valley and insights into a working vineyard!
2pm: Take a stroll through nature. Check out Harvey Creek Trail
This lollipop loop extends 1.6 miles through lush green trees and moss, and is open to explorers year round.
Tree coverage keeps the trail cool, even on warmer days.
Winter, spring, and fall months can get rainy, so wear weather appropriate clothes and shoes.
The Dundee is also happy to provide you and you family with umbrellas for the trip!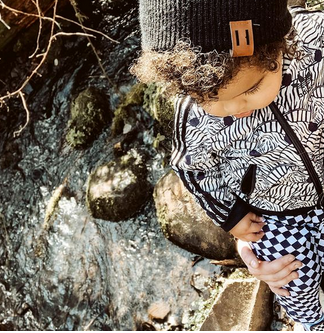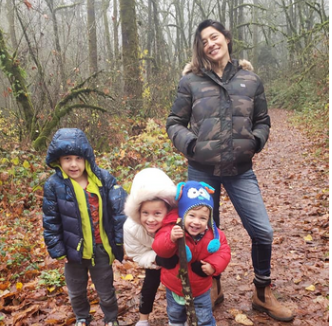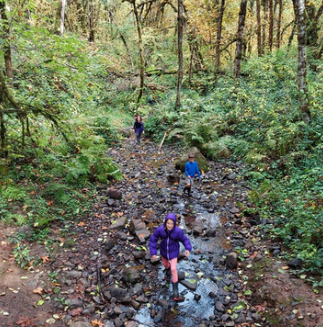 Harvey Creek Trail is a great place for your littles to run, play, and explore in the majesty of the woods! Photos from Harvey Creek Trail Instagram.
4pm: Check into your room at The Dundee and make sure to ask for the Kid's Goodie Box! Find treasures inside from DVD's, to craft ideas, coloring tools,and even instructions on how to turn your bath towels into animal shapes. (Yours to keep throughout your stay.)
6pm: Head to Methven Family Vineyards tasting room for some Mexican food and live music (live music every Friday and Saturday 4 pm – 7 pm). Los Kopitos Food Truck is located right on the Methven property.
Los Kopitos is an absolute favorite spot for locals, and will have your mouth watering for more.  Purchase a glass or bottle from Methven as you listen to local artists play. (Note: Music is seasonal, usually lasting from late spring until later summer.)
The empanadas and gorditas are two of our personal favorites, but for the pickier eaters, cheese quesadillas and nachos are classic staples.
Indoor and outdoor seating are both available.
A covered heated patio keeps you warm even through the winter
months.
8pm: Head back to the room and relax, play games, or watch a movie. You
have a long day tomorrow!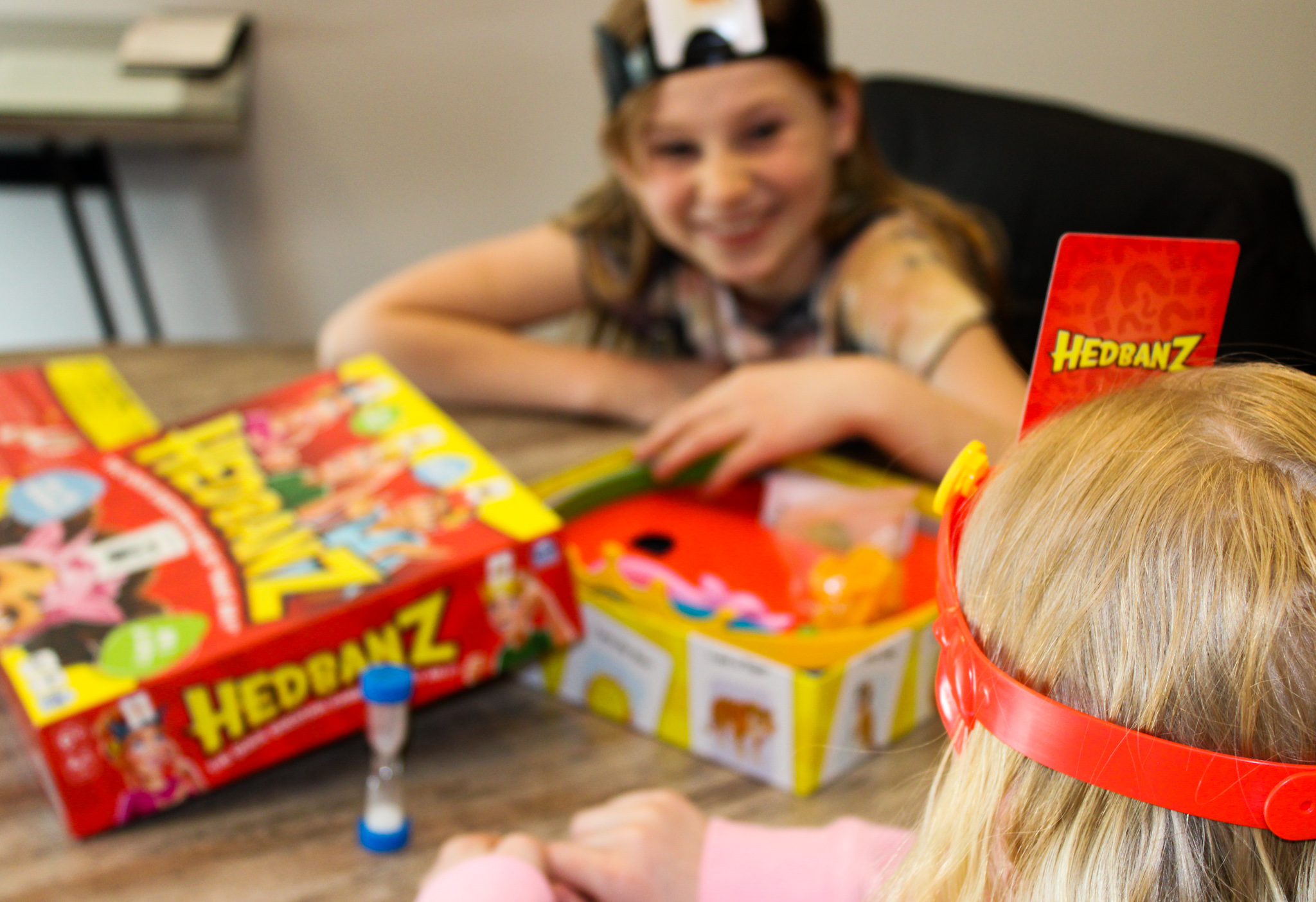 Need some entertainment for your littles? We've got you covered! Just request our "kids box" for your room which comes equipped with everything your child needs: movies, games, "towel-animal" making instructions, and more!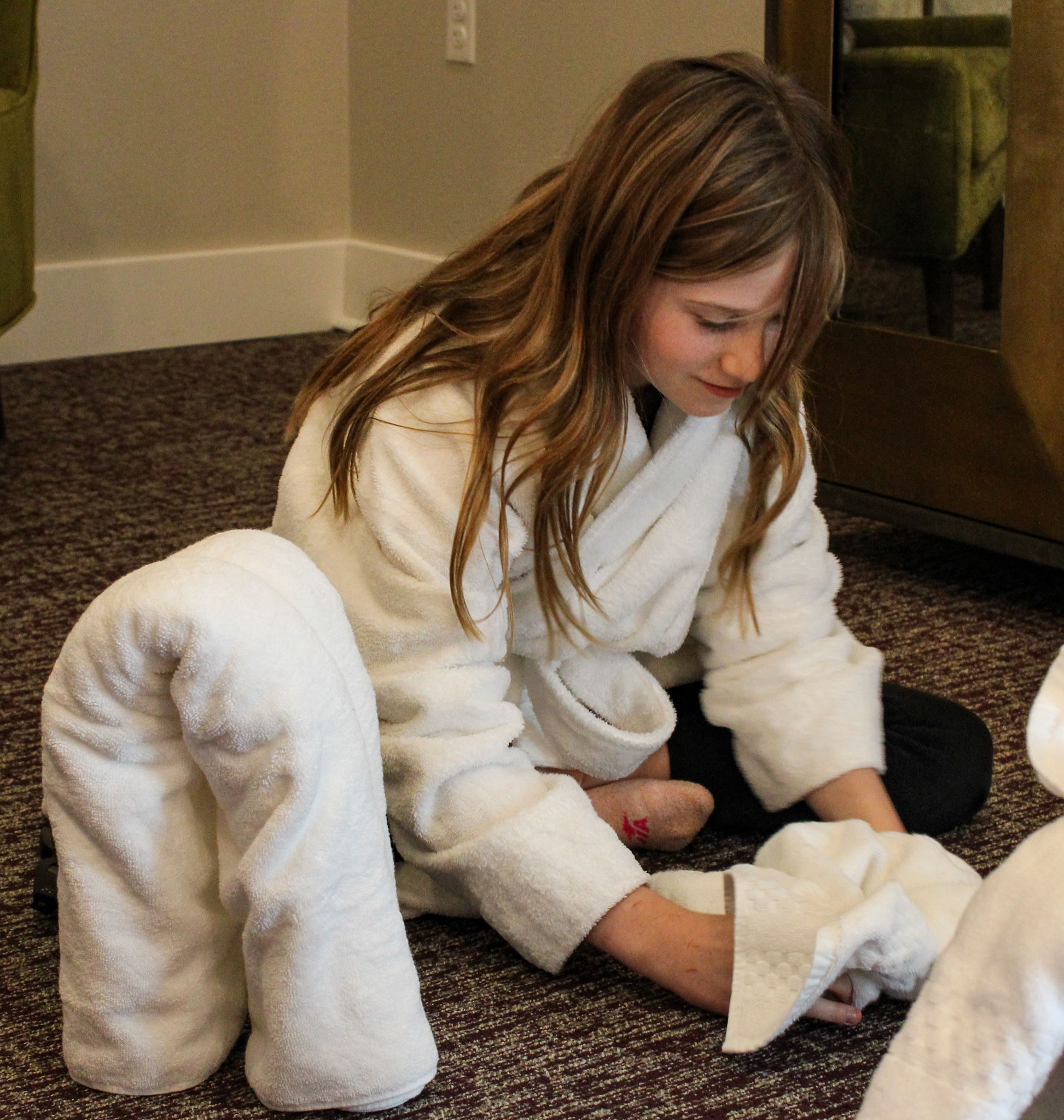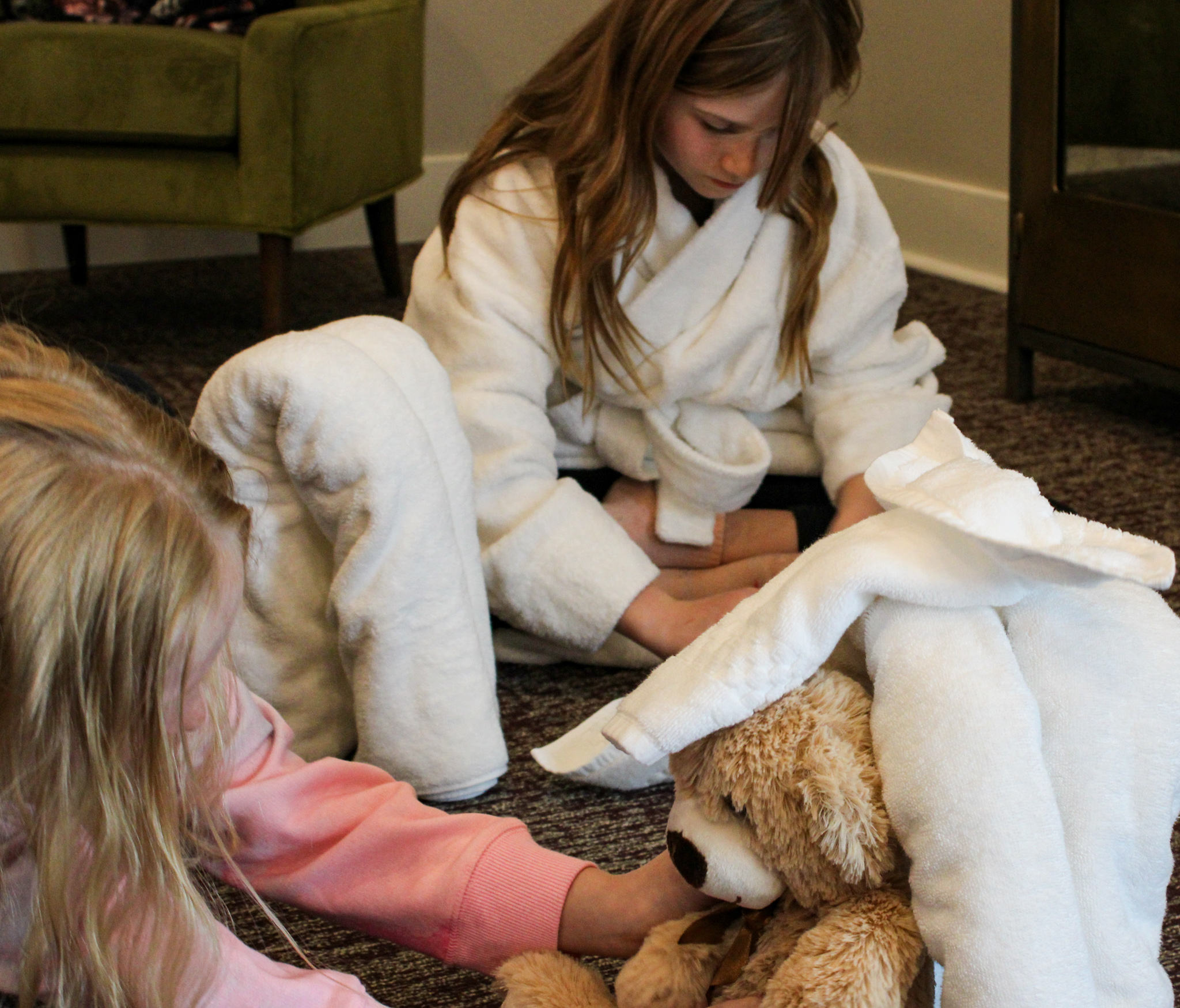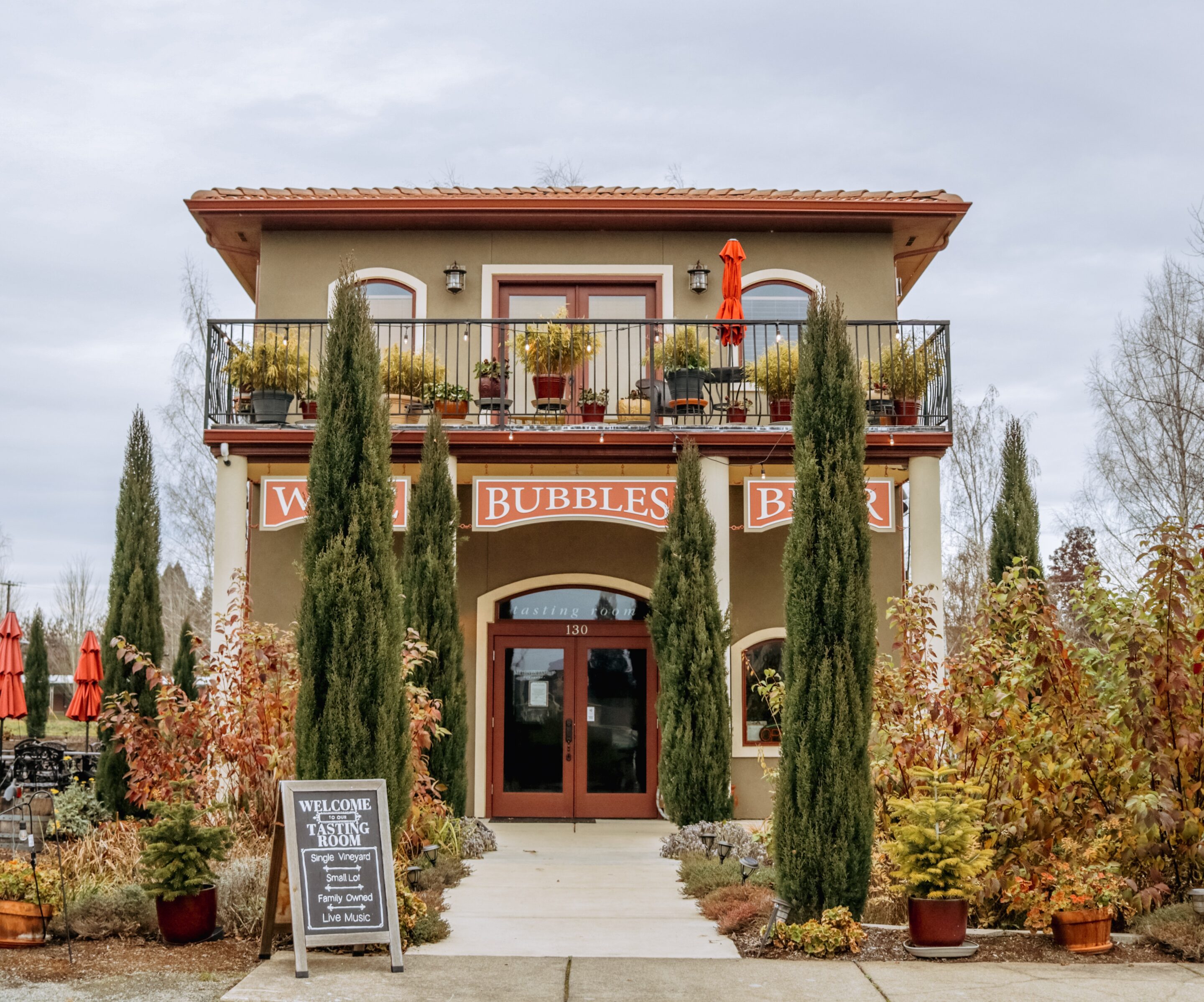 Methven, just a short walk from the hotel with its outdoor seating, it is a perfect spot for you and your littles to kick back and relax, maybe listen to some live music Thurs-Sun? I think yes!
Day 2-
9am: Wake up and grab some breakfast at Red Hills Market
Both outdoor and indoor seating are available.
Kids can play corn hole while waiting for food.
Relaxed atmosphere with delicious, local cuisine, ranging from snacks to fuller entrees and desserts!
11am: Adventure time
Explore Wings and Waves Waterpark and/or The Evergreen Aviation and Space Museum in neighboring McMinnville.
Wings and Waves Waterpark is indoors, and the heated pools make exploring this spot accessible year long.
Several giant slides are available for older kids while the wave pool and/or kiddie pool is fun for the younger ones.
The Evergreen Aviation and Space Museum is home to the famous "Spruce Goose" Airplane, featured in the Martin Scorsese Film, The Aviator, starring Leonardo Dicaprio. Learn what makes it so famous, including its epic history and what brought it to Oregon.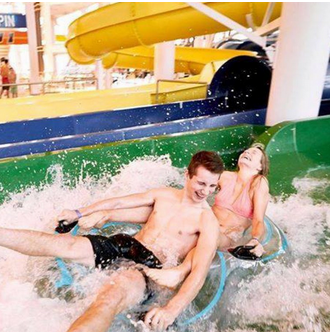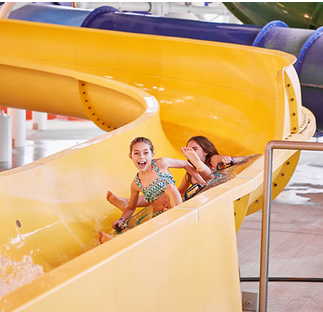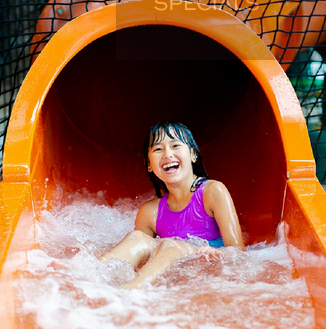 Wings and Waves is a large, dynamic water park with thrilling slides, splash pools, fun for all ages….and even a 747 airplane you can slide down from!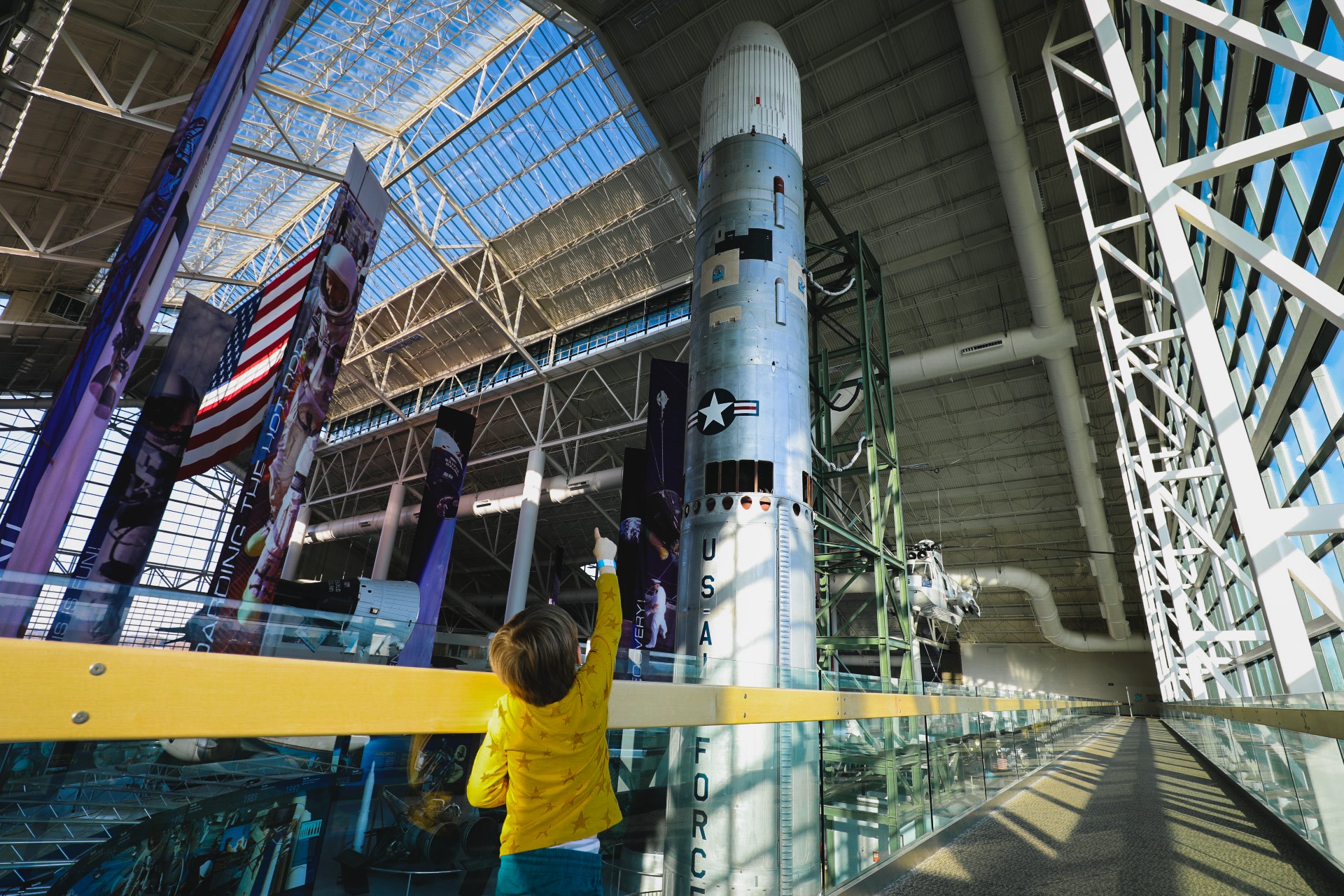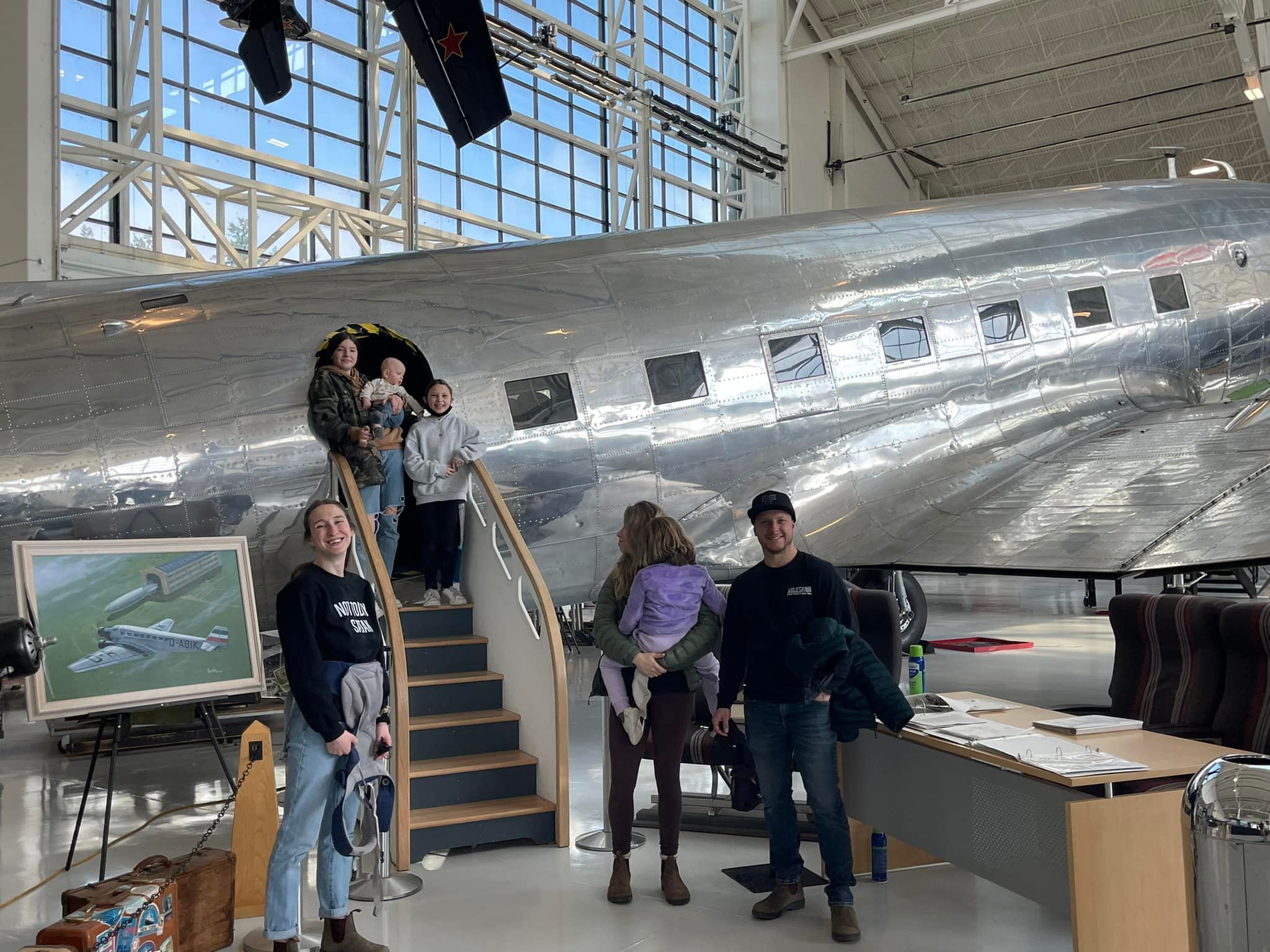 Discover more than 150 aircraft, spacecraft, and exhibits that tell the story of flight and space exploration with unique historic artifacts, including American aviation icon the Spruce Goose
2:30pm: Time for another winery! This time at Stoller Family Estate.
A beautiful spot with lots of space for kids to explore.
Tire swing, makes for an outing that can be fun for both parents and kids.
At Stoller, some of their winemakers are also mothers, contributing to the family-friendly ethos!
4pm: Head back to the hotel and relax until dinner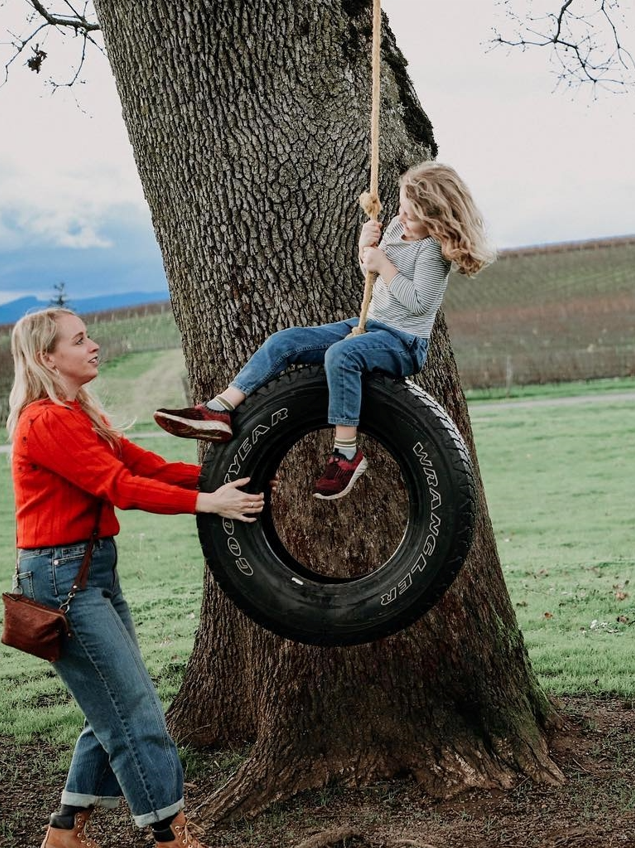 Stoller Family Estate is a staple in the Willamette Valley, and it is a perfect location for the entire family. Photo from Stoller Instagram.
5:30pm: Grab an early dinner at The Dundee Bistro
One of the most well-known and popular spots in Dundee
Taste the best that local PNW cuisine has to offer while offering picky, young eaters a full kids menu with pizzas, pastas, and chicken strips.
Just don't forget the Oregon Strawberry tart with ice cream, or chocolate cake!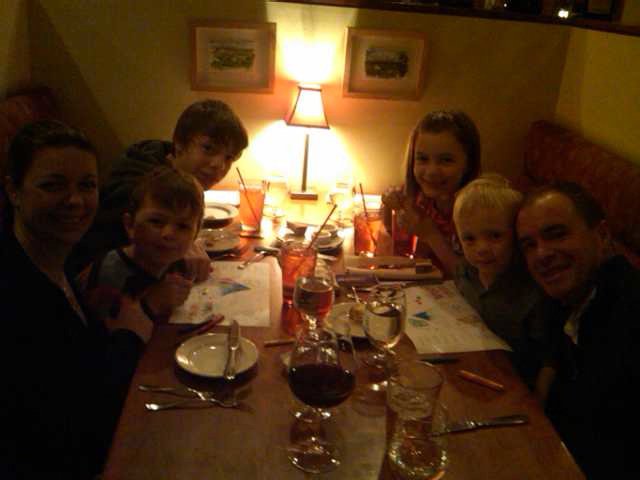 We highly recommend the Dundee Bistro as it is a "Dundee classic" with the wine list and quality ingredients parents will enjoy, but classic flavors kids will love, too!
7pm: Catch a movie
In the spring and summer months, check out a film at the 99W Drive-In movie theater.
Drive-In theater means kids can wear pajamas, and bring lots of pillows and blankets.
Snacks and beverages are available for purchase.
If you're family's full of movie buffs, the 99W theater often offers double features on weekends.
If visiting during the off-season, you can catch a film at any number of traditional theaters in the area: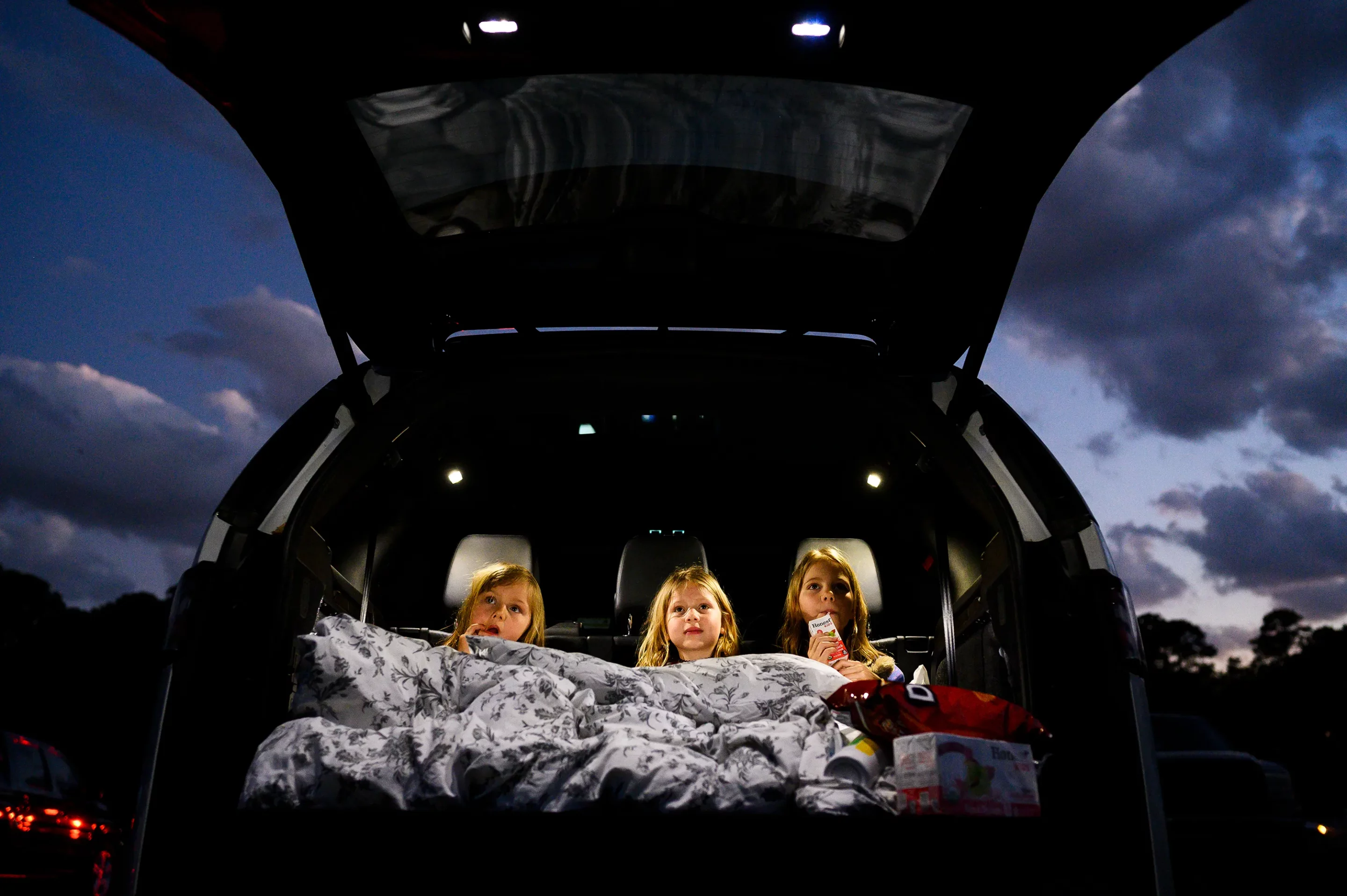 kick back at the 99-W Drive in featuring a wide selection of films throughout the season!
Day 3:
**Bonus early morning option**
5am: From April-September, take a hot air balloon ride over the Willamette Valley with Vista Balloon Tours. See the Vineyards from a height, and watch the sun rise. There is no age limit, but riders must be at least 40-inches tall, so for those with younger kids, that might be something to consider for a future year.
Either way, the adventure continues…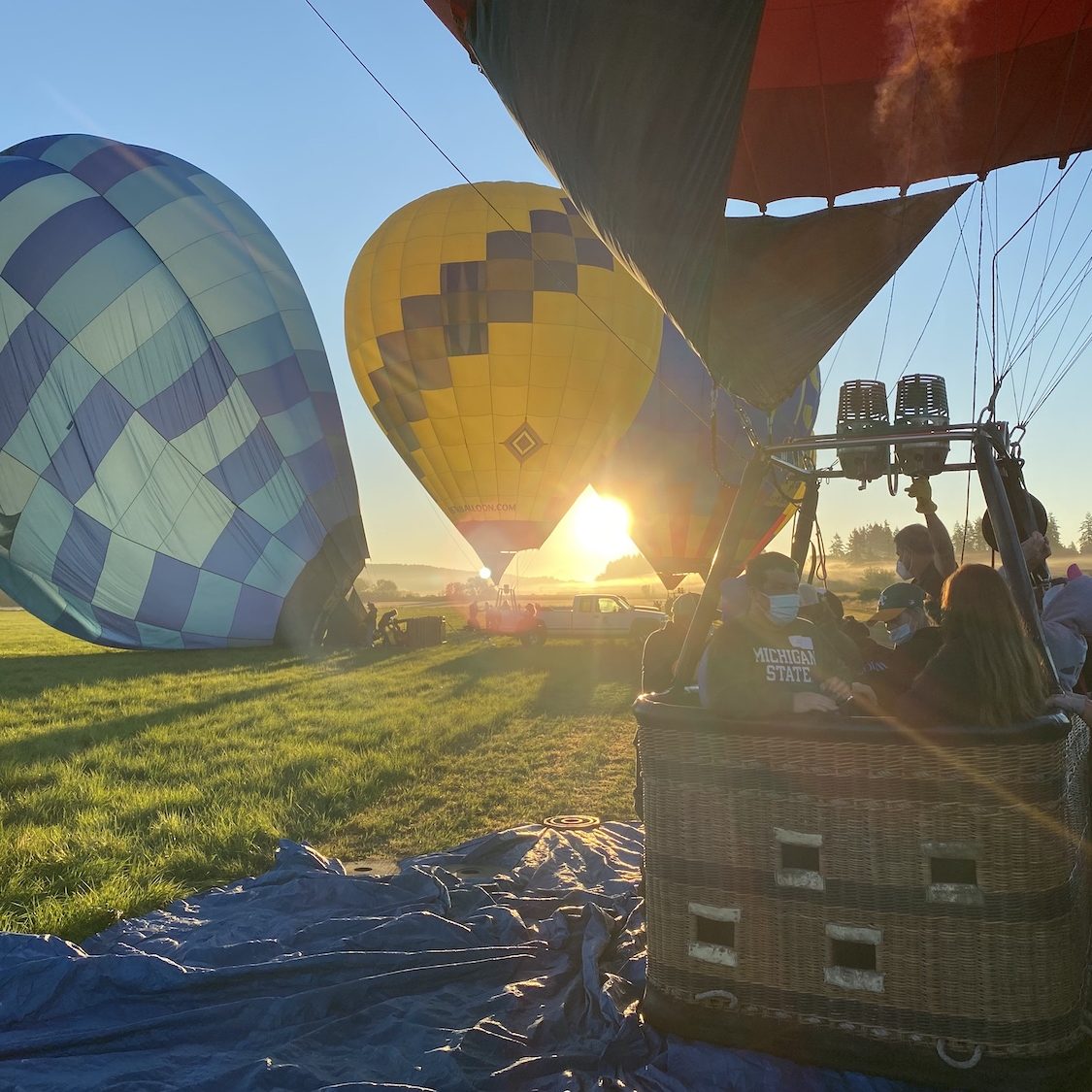 Flying high over the Willamette Valley views is a dream, and can be achieved through Vista Balloon Tours!
11am: Brunch at Trellis
Local cuisine with a rotating menu, always ensuring that the freshest ingredients possible are showcased.
Indoor and outdoor seating options are available. (If it's sunny we always recommend the outdoor option!)
If you're a cheese fan, so is Trellis! Order one of their specialty cheese boards.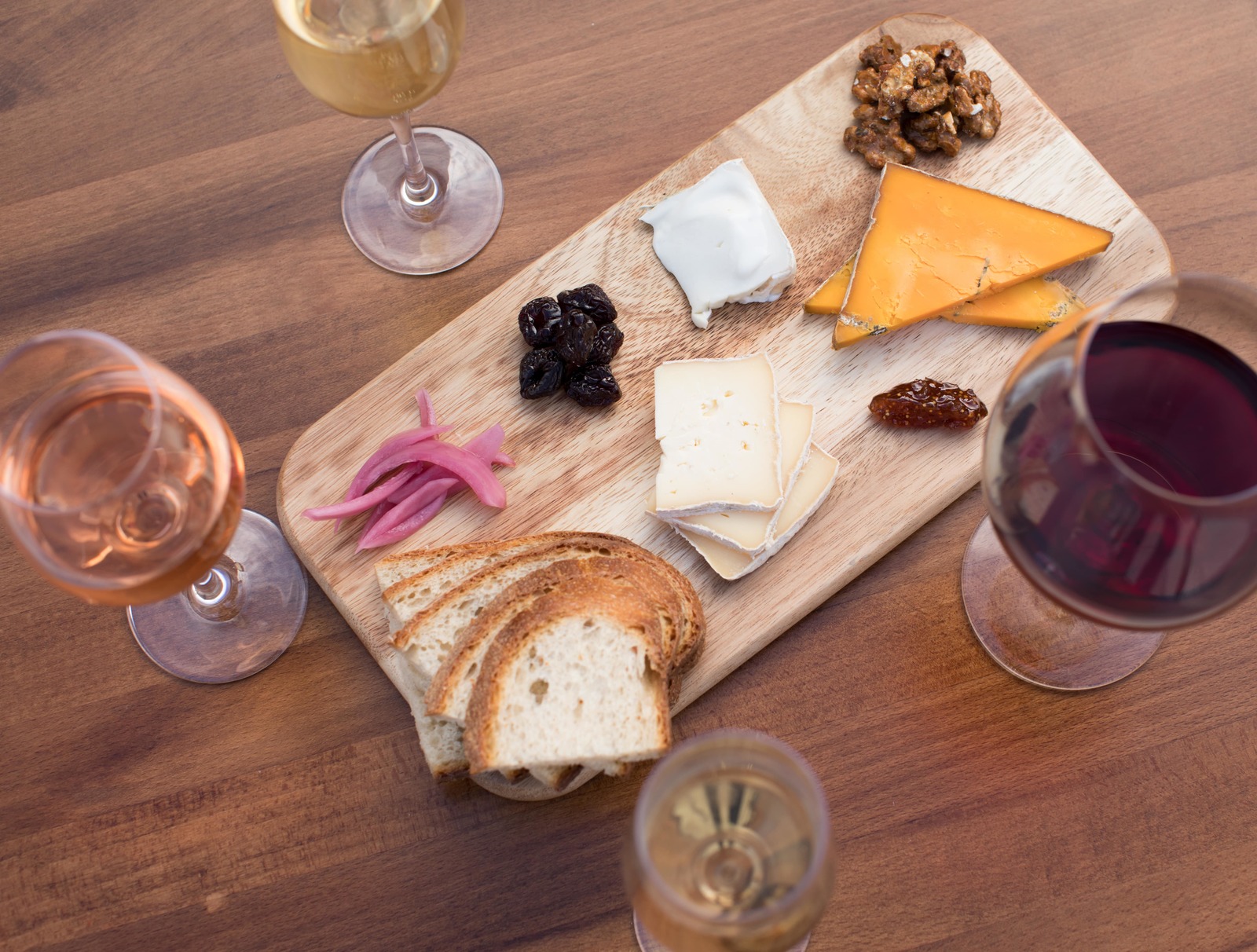 Wine by the glass with perfect cheese pairings? I think yes!
1pm: It's time for your final winery destination of the trip: Bellingar Estates
World-class wine available for adults.
Games available for kids to play.
Slide on the property.
Chocolate-covered hazelnuts and popcorn are available for purchase.
Outside food is also welcome if you wish you stop by Red Hills Market beforehand and grab some snacks.
3pm: Head over to Bullwinkle's, less than 30 minutes away.
Go karts, bowling, mini-golf, arcades, laser tag, and zip line rides are at your disposal.
Don't miss the "kidopolis" playground, just for kids 5 and under.
Bullwinkle's is open until 11pm on Fridays and Saturdays, 9pm on Sundays, and closed on Mondays and Tuesdays.
Just make sure to double check height restrictions for the rides and zip lines if you're traveling with little ones!
Owners of Bellingars are also parents of young kids, they've built their vineyard with a family ethos and naturally create a family friendly atmosphere.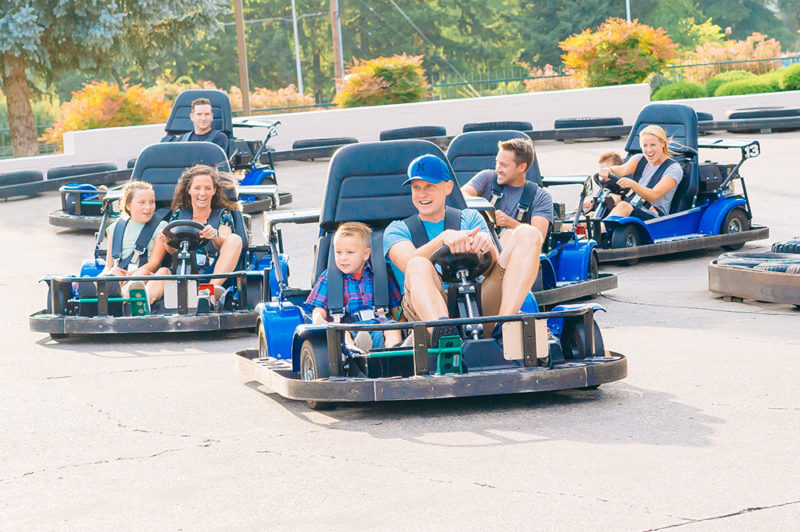 Bullwinkles offers many attractions fit for the whole family, along with an indoor arcade to test your skills!
Note: If you're hoping to stay closer to The Dundee, Oregon Dream Ponies Horseback Rides, and shopping in Newberg are two other family friendly options in the area.
Nikki Jane's Boutique has a kid's table for when parents are shopping.
Oregon Dream Ponies, welcomes children as young as two, as long as they are able to hold on to ride. Closed toed shoes are also required.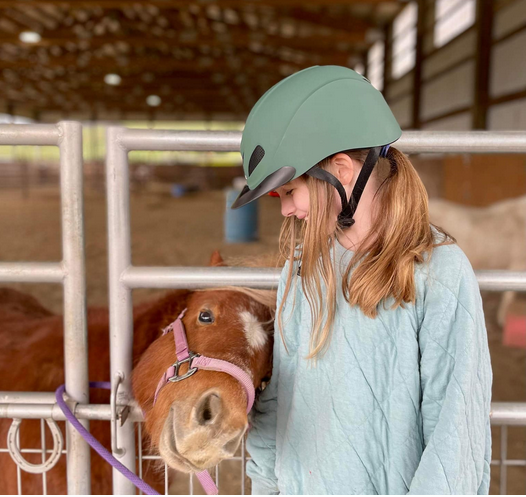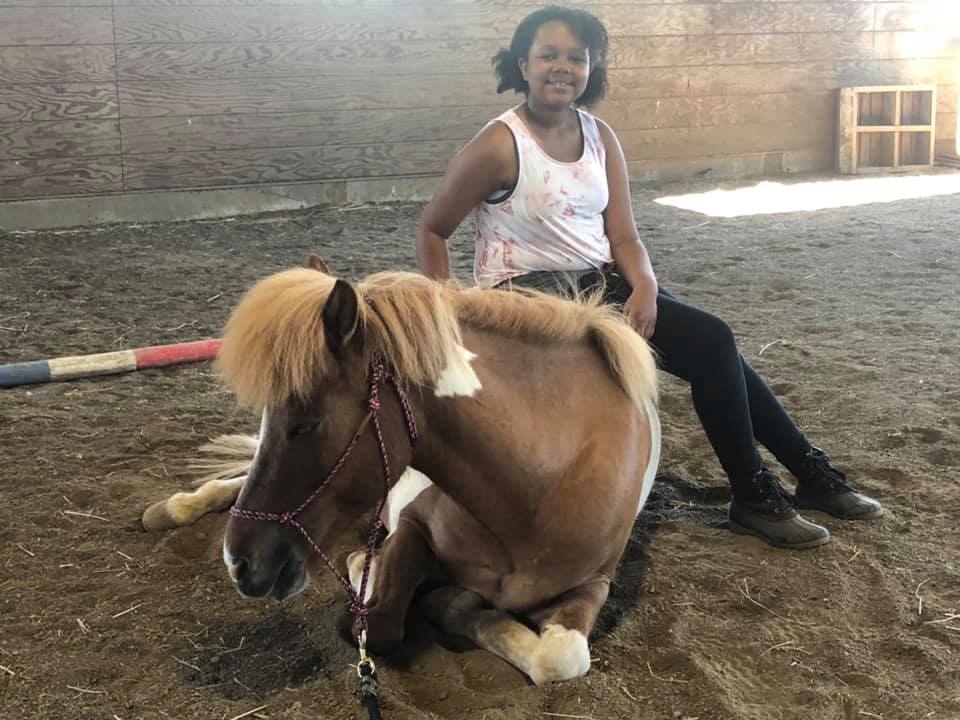 Practically a dream come true for children to ride their very own pony at Oregon Dream Ponies. 
Alas! It is time to head home, but nothing makes the end of one trip sweeter than planning your next one. We at The Dundee are ready and waiting to welcome you back anytime!