There's a sign near the border of Oregon that reads, "Everyone thinks they have the best dog. And none of them are wrong." Well, we at The Dundee couldn't agree more and that's why we have created the ultimate dog package for your next stay in Oregon wine country. Introducing… drum roll please… the VIP package (Very Important Pup)! For those of us blessed with dogs in our lives, we understand that there is no place they'd rather be than closely beside their humans. Our four-legged besties spend so much time waiting for us to come home from work or daily errands, why leave them behind when we embark on vacation or go on adventures? Well, we say never again! The VIP package makes bringing your doggo along as easy as packing your suitcase.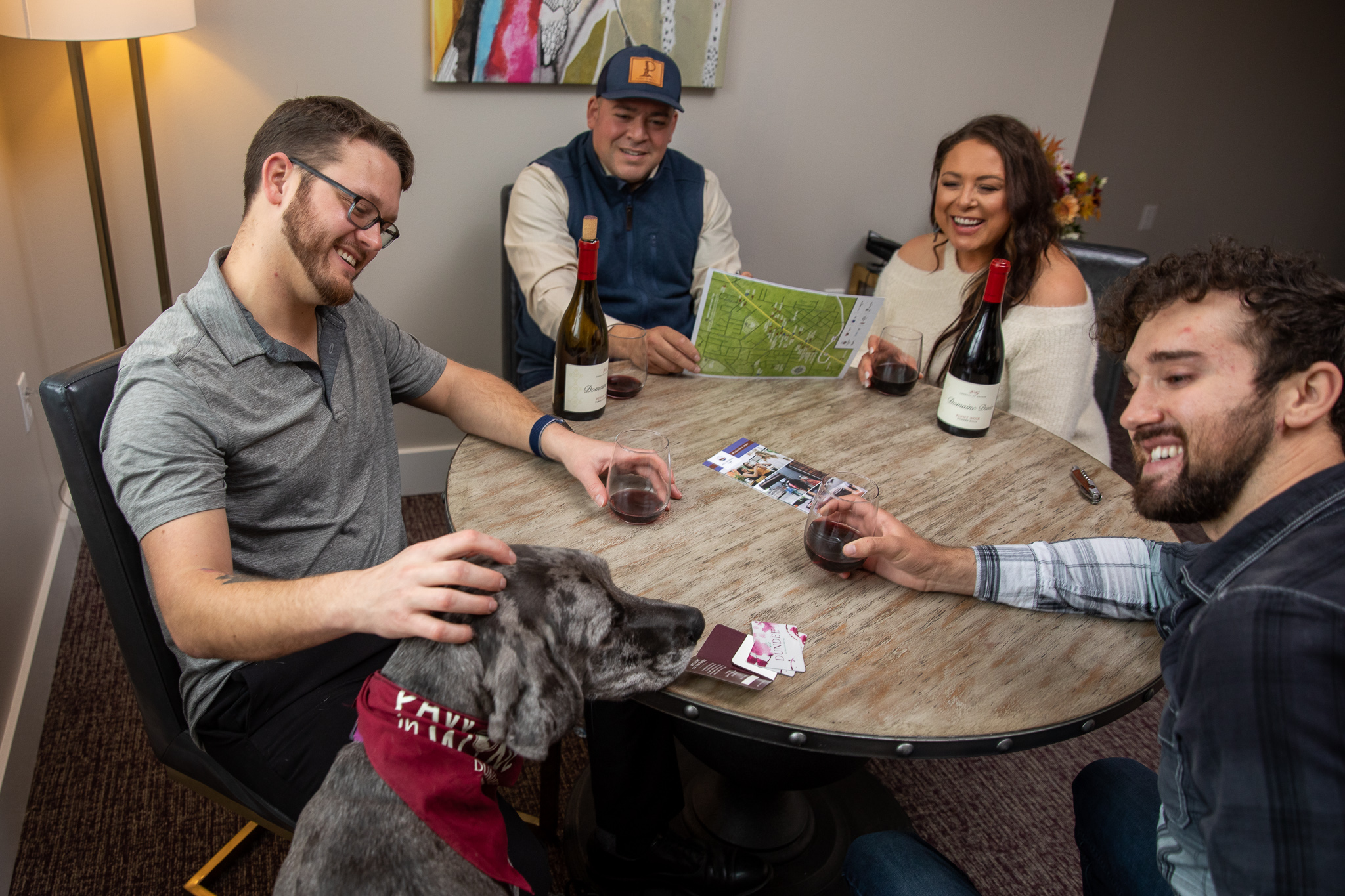 With all of our rooms being pet-friendly, your pup never has to miss the fun. 
Wake up when your dog says it's time for adventure and head to Dundee for lunch at Red Hills Market, where you can eat locally sourced cuisine with your pup on the heated, covered patio. A $50 gift card is included with this package and the menu offers a range of options from smaller bites and charcuterie boards, to fuller and larger entrees. You can't go wrong with anything at Red Hills Market, but there's a special place in our hearts for the cheeses they carry from Briar Rose Creamery.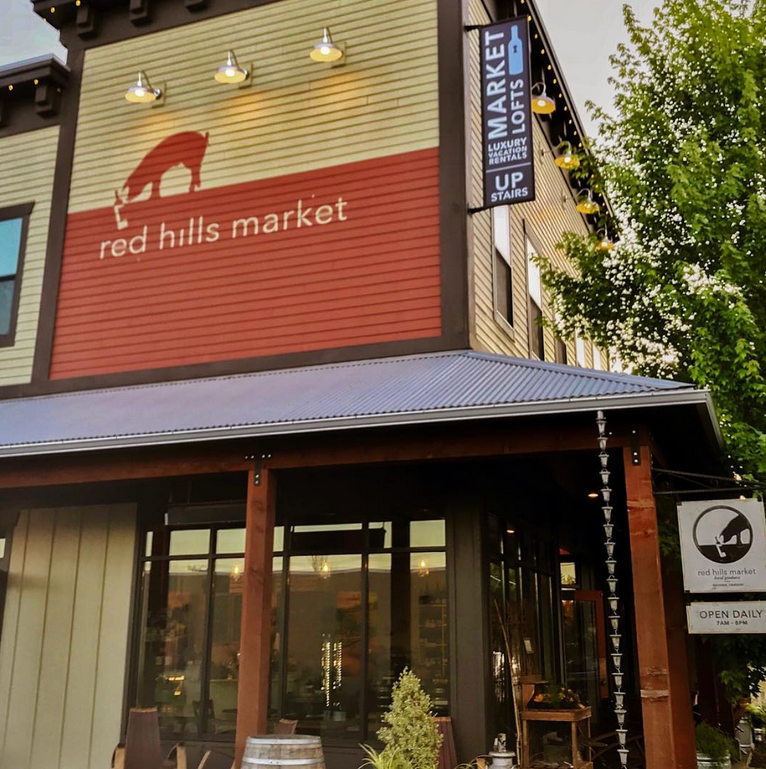 Red Hills Market is a great local spot to relax and enjoy delicious soups, burgers, and pizzas.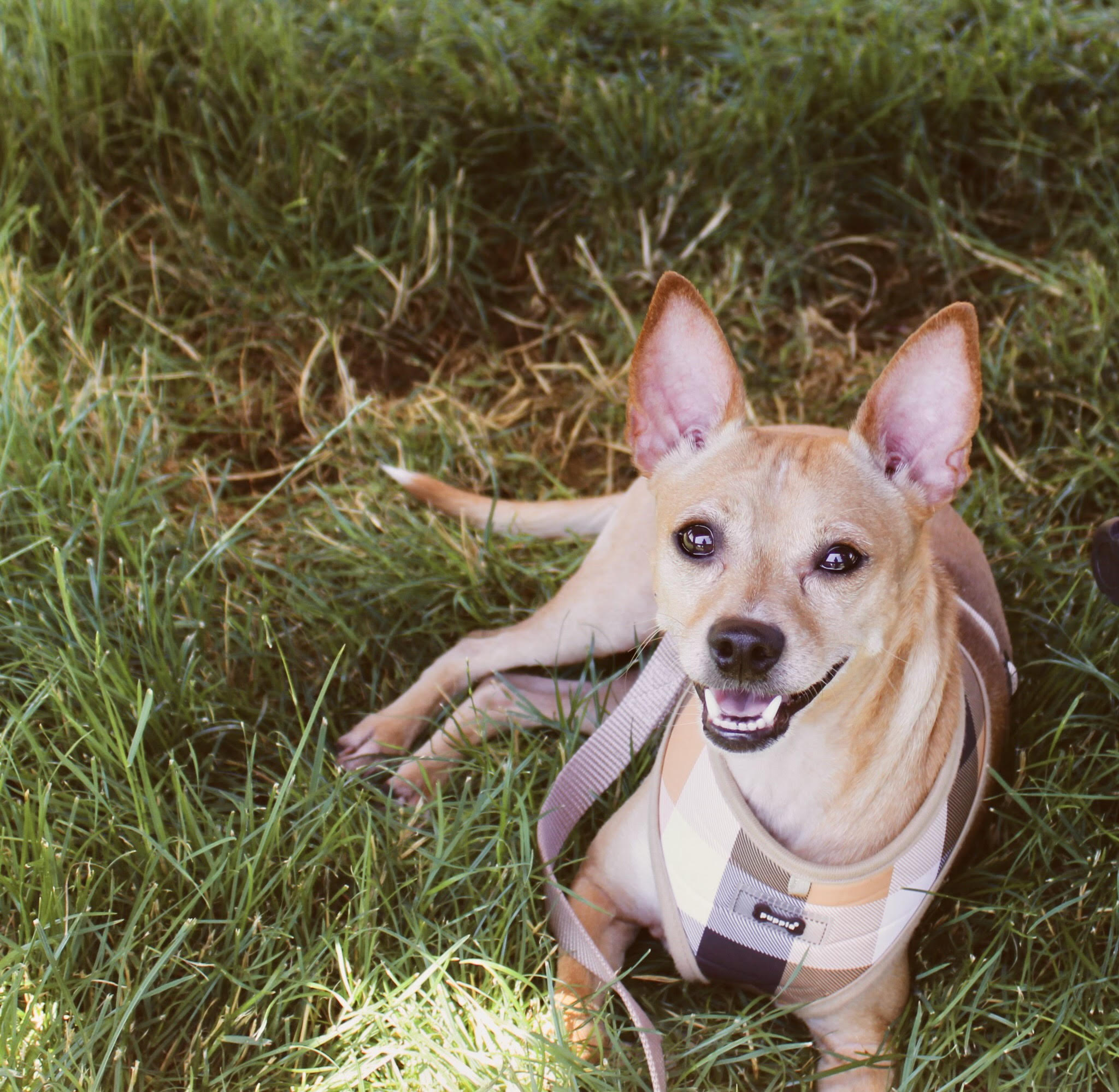 Bring your pups to the heated outdoor space in the heart of Dundee, Red Hills Market.
Next up! It's time to drive to Dobbes Family Estate for some wine tasting. The VIP package includes a tasting flight for two (not including your canine companions, of course!) in a private, dog-friendly tasting pod. These are the perfect spots for year round tastings as you can take in the beauty of the Pacific Northwest while staying cozy and warm regardless of weather. In fact, there's an extra magic to the day when it rains. The water drips down the sides of the dome and a beautiful mist weaves through the ripening vineyards and deep green surrounding forests. (Plus, talk about built-in social distancing.) Note though, there is a maximum of two dogs permitted per pod, which is as much for you as it is for the winery if you prefer a quasi-calming and spacious experience. On top of loving dogs and creating world-class wine, Dobbes Family Estate is also a great choice for supporting the community as a whole as they often give back through several charities, ranging from Environmental to Social Justice organizations.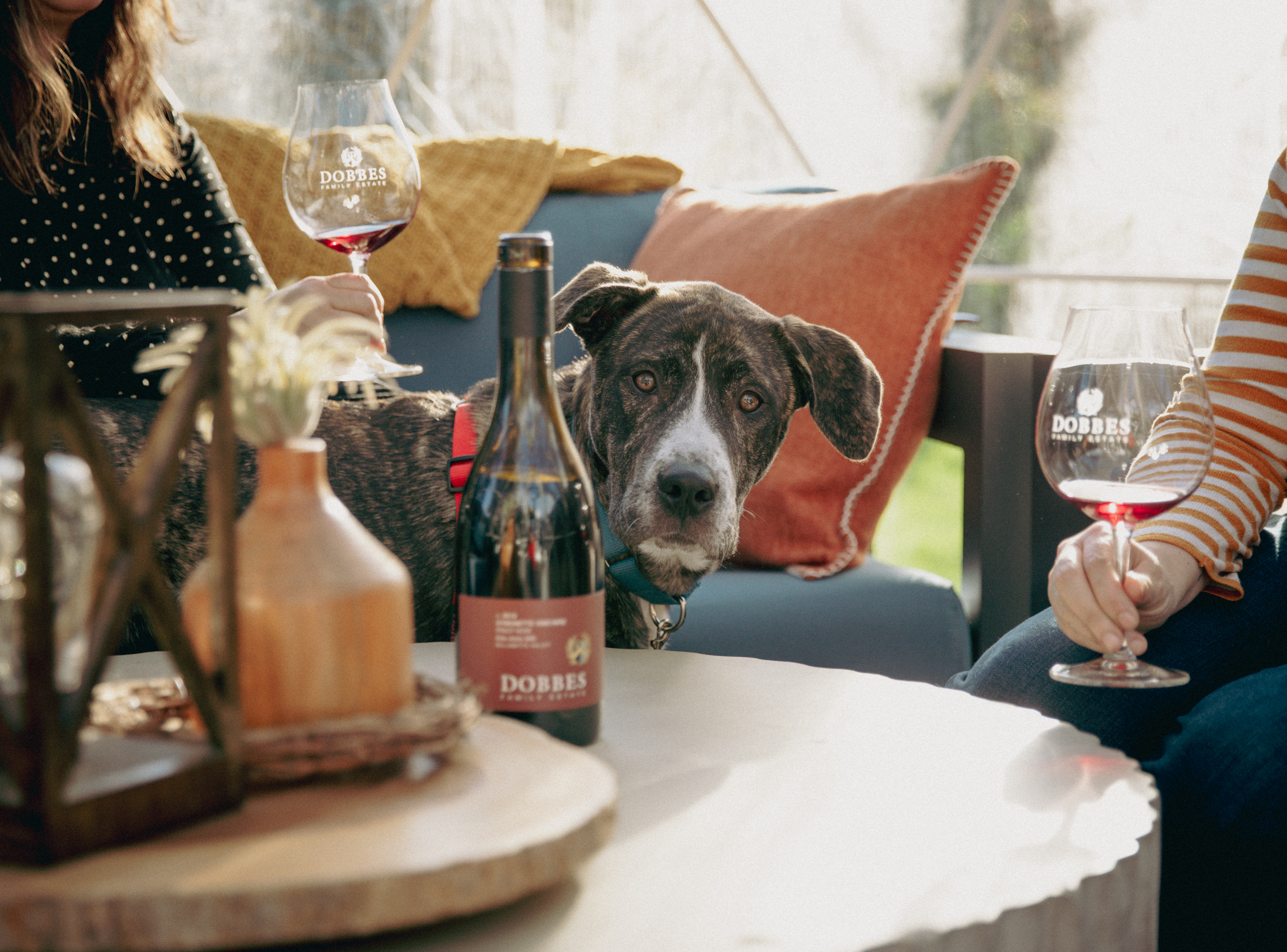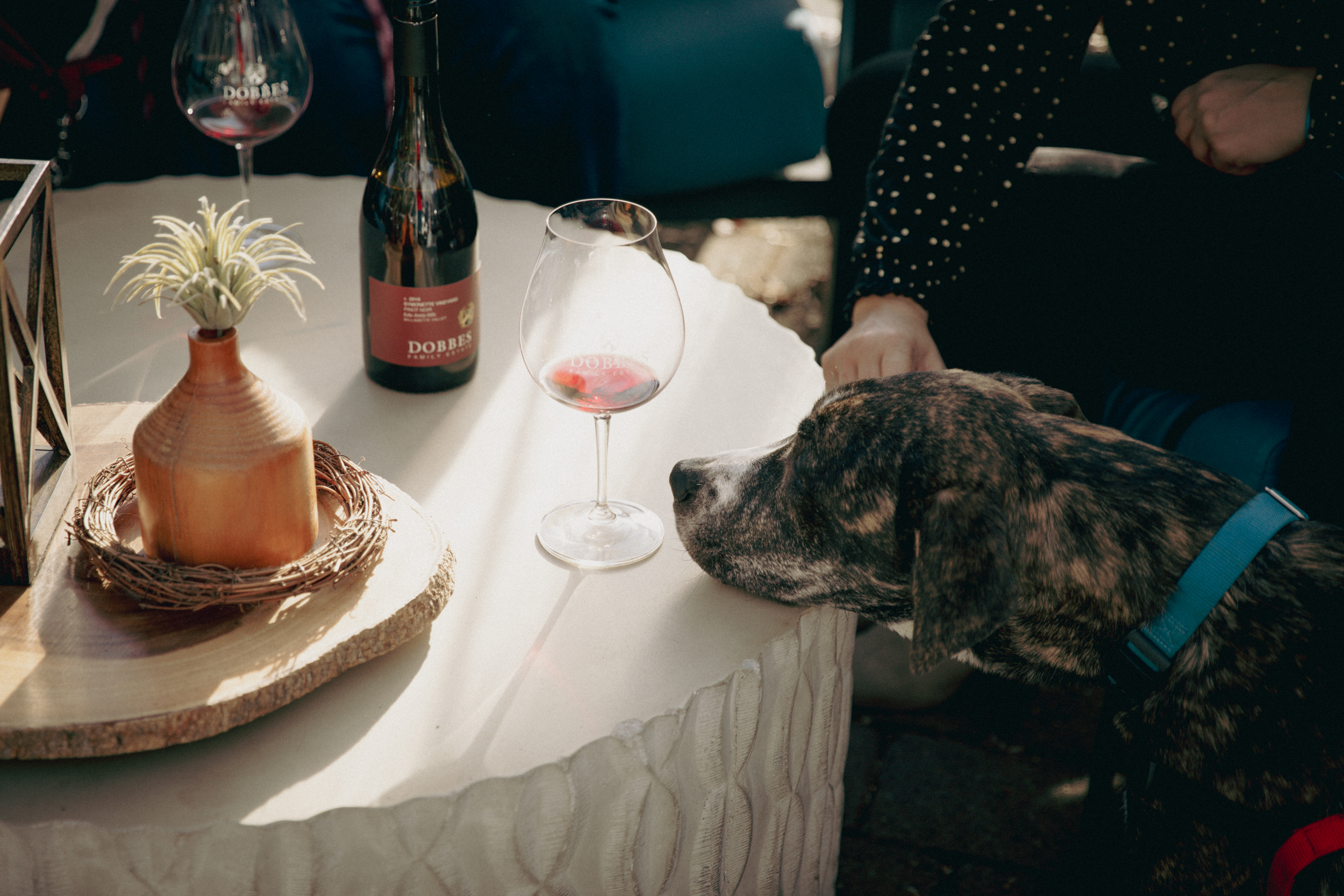 The domes at Dobbes Family Estate provide an intimate and warm outdoor space perfect for you and your VIP pup.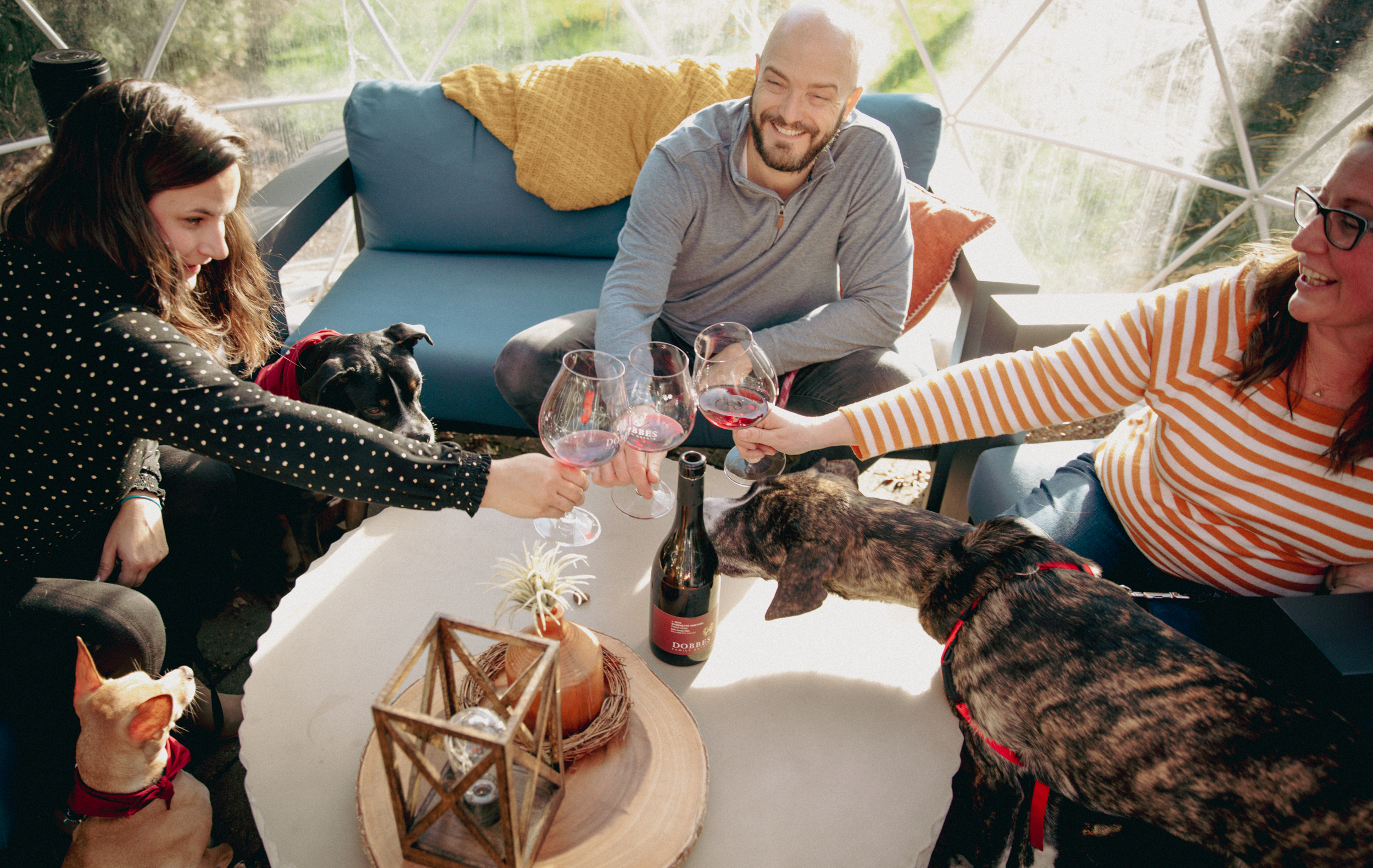 Who said dogs couldnt join the cheers? 
When finished, head back to the hotel with your pup and pamper yourselves in our one-of-a-kind rooms including a top-notch bed for doggo, a personal dog bowl, (because there's no sharing on vacation!) and a Dundee dog bandana to keep. Additionally, you will recieve a special "Wine Dogs of Oregon" book to check out during your stay. Check out one of our many delicious local restaurants for dinner and pick up something to go, spending the evening watching a movie with plenty of doggie snuggles. Then head to bed and dream about your next stay at The Dundee.
We want to take care of your pups as much as you, which is why we provide complimentary dog bowls and beds for a relaxing stay for your pets too!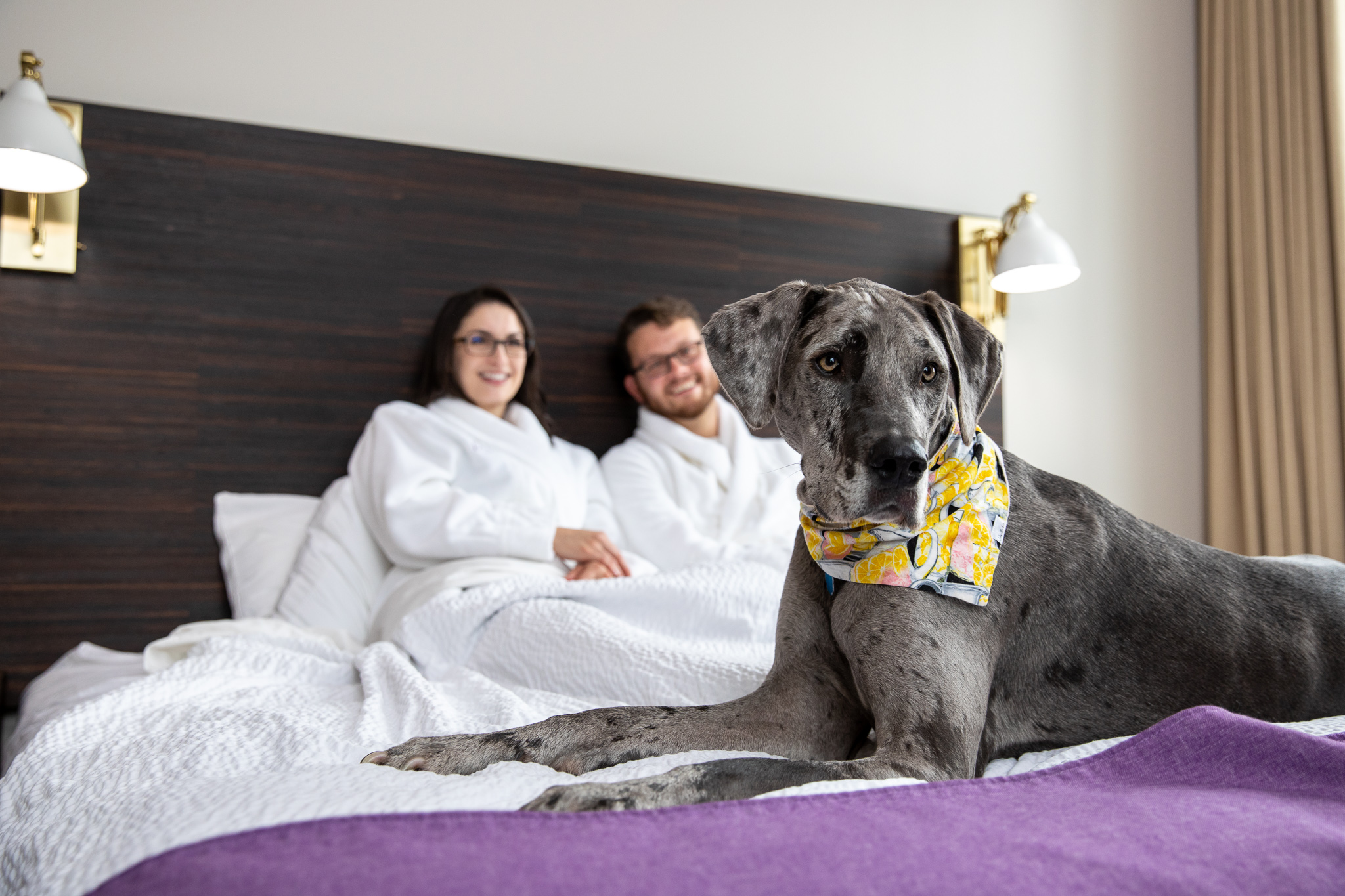 Often our front desks favorite part of their job is meeting all the wonderful dogs that walk through our doors. 
Some things to keep in mind about this package: it includes one dog with the option of adding a second (so little sister or brother puppy can come too!) and in order to ensure a dome is available, reservations must be made 72 hours in advance.
Bookings are most easily made online at our website with the package code "PPYLOVE22" or just follow link below.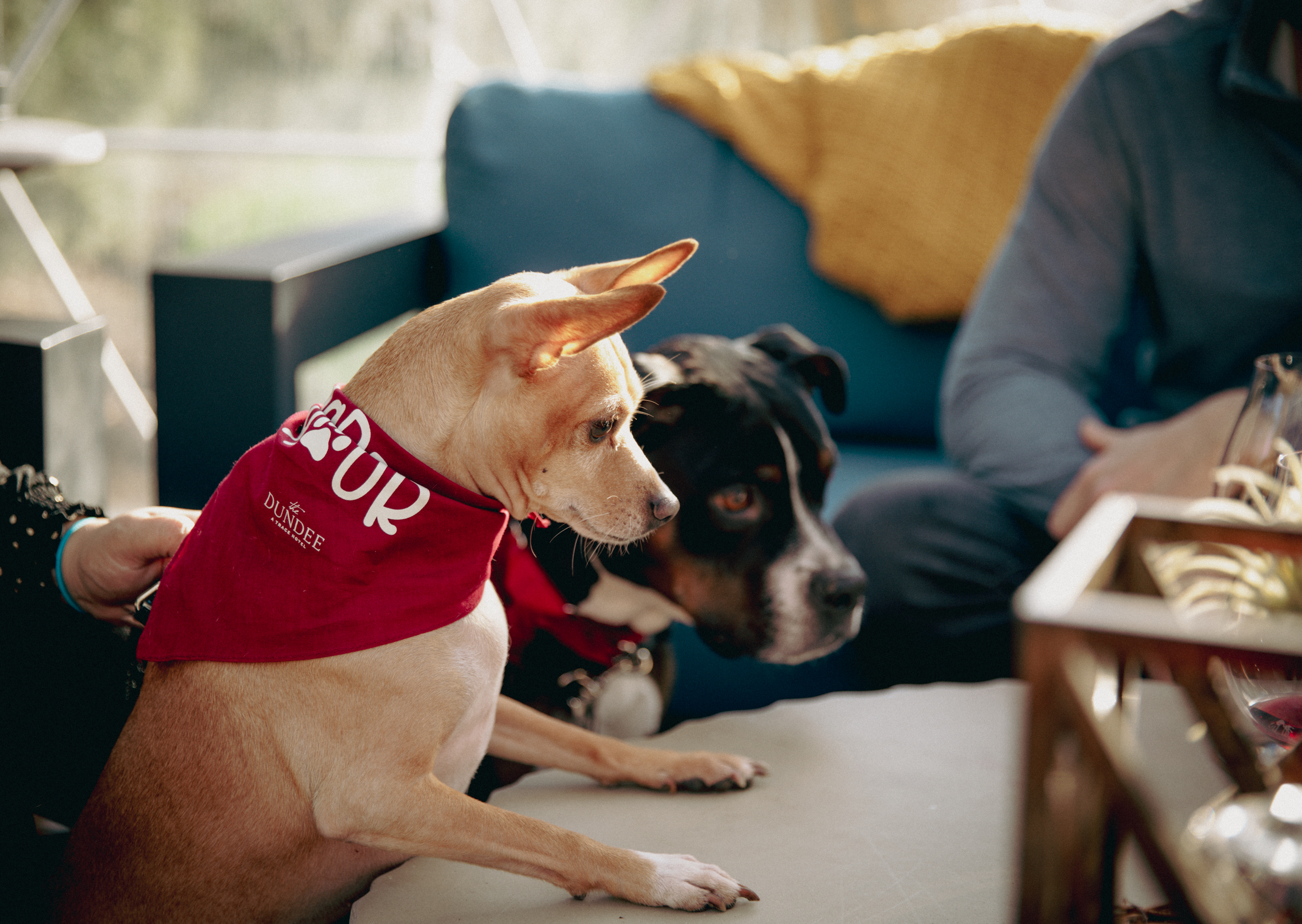 Bring your dog in style for your next trip to Dundee, as our front desk provides complimentary wine bandanas for your precious pup!
****Psst! Bonus time!***
Are you planning to stay for more than one night? If so, we have good news! While not part of the VIP package, there are plenty of dog friendly places to visit within a short distance from the hotel. Below we have listed a few of our favorites during the colder winter months, as they provide heated dog-friendly spaces to taste. But if you're looking for more, you can also check out the link below for a full list of options.
5 Recommendations for Heated Wine Tasting Spaces that allow Dogs:
1. Monksgate Vineyard– Indoor Tastings Allow Dogs
2. Dauntless Wine Company– Indoor Tastings Allows Dogs
3. Chris James Cellars– Indoor Tastings Allow Dogs
4. Bellingar Estates– Indoor Tastings Allow Dogs If Notified Ahead Of Time
5. *Featured – Dobbes Family Estate – Private Pod Tastings – Up To Two Dogs Per Dome