It's that time of year to celebrate (even more) all things love and Pride! The 2021 Pride month celebrations in wine country are off to a great start, and there's still plenty of time to show your support by showing up and contributing to locally owned LGBTQIA+ businesses during Pride month and beyond. Wine Country Pride started when a group of friends decided that love couldn't be stopped by a pandemic, and it was in fact, the perfect time to launch a rural Oregon Wine Country Pride event!
But now with some experience under their belts, this year is set is to be even bigger, brighter, more inclusive, and forever evolving. So what are you waiting for? Check out Wine Country Pride for the latest, news, events and information. Also, PFlag Newberg's website has a long list of resources, including LGBTQIA+ owned businesses, support groups, and advocacy for legislative change.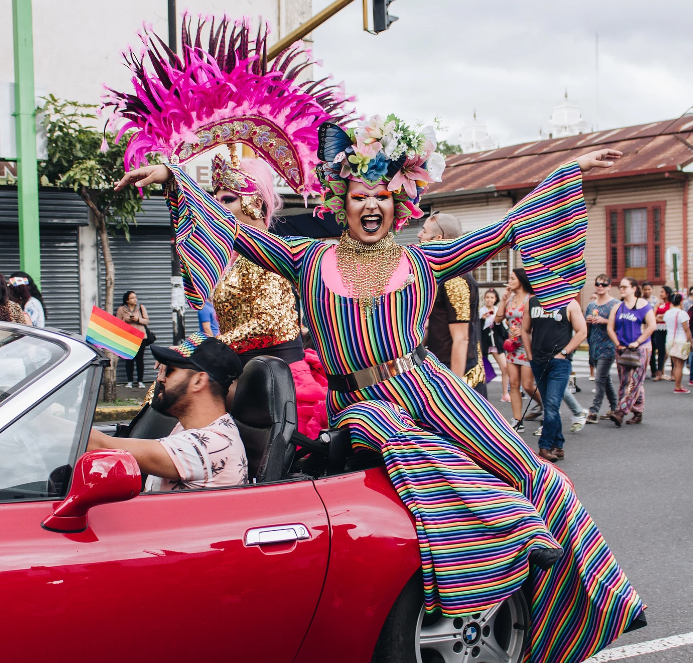 Bust out the streamers, car paint, and all your favorite Pride gear for PFLAG's annual Pride Car Parade
Wine Country Pride is expanding this year, with events including Yoga on the Lawn and the Rainbow Quest, not to mention more glitter, balloons, flags, and dance parties than you can imagine. Those at Wine Country Pride know that this event is young, but believe whole-heartedly that its future is bright, and they can't wait to watch it grow!
This year's flagship event takes place at Remy Wines, and includes not only Remy's delicious varietals, but also food trucks and drag queen performances. We at The Dundee were lucky enough to have a chat with Remy regarding her background, love of wines, and her approach to Pride as a queer business owner in the Willamette Valley business.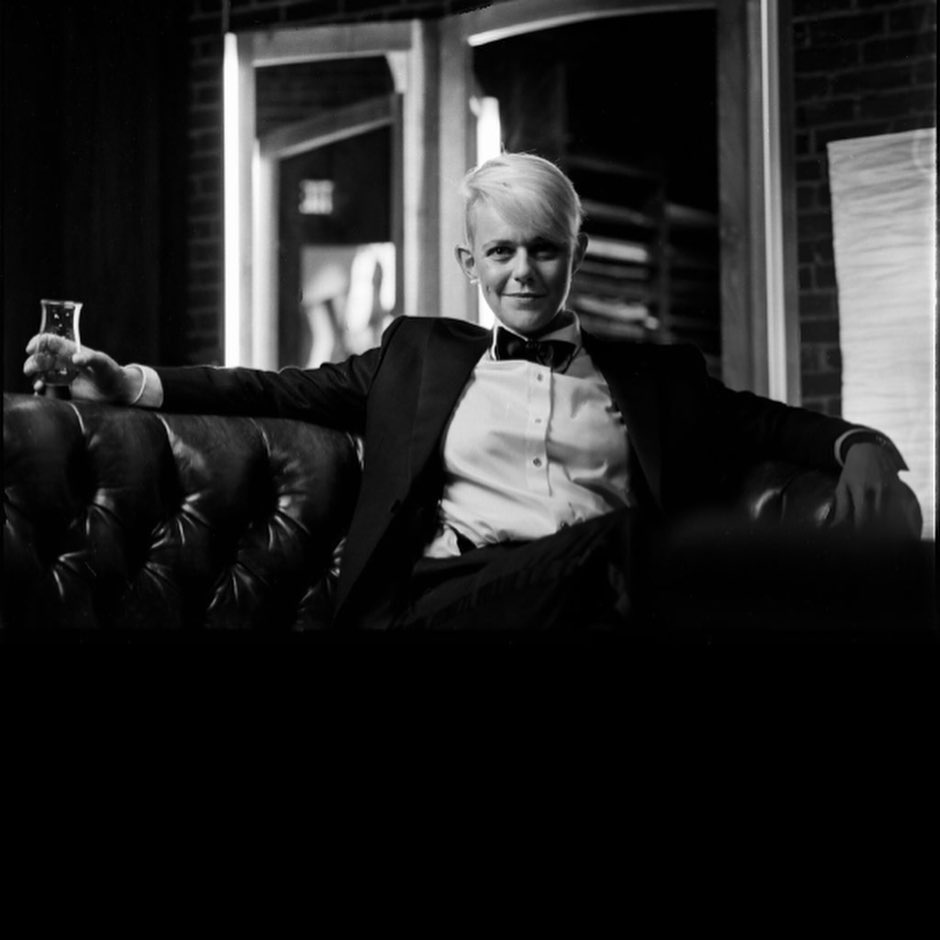 A Chat with Remy:
"I put on a damn good show!"

Founder, owner and winemaker of of Remy Wines, Remy Drabkin has been a visionary and organizer for Wine Country Pride. A McMinnville native, Remy started working in wine at 14!  Check out our interview, but nothing beats a visit to Remy Wines throughout the month of June and beyond!
In it's first year (2020), Wine Country Pride raised over $3,000 and awared $1,400 to Newberg PFLAG to go toward a scholarship for a local LGBTQIA+ youth. In 2021, the team is aiming to raise enough for six scholarships. See how to get involved.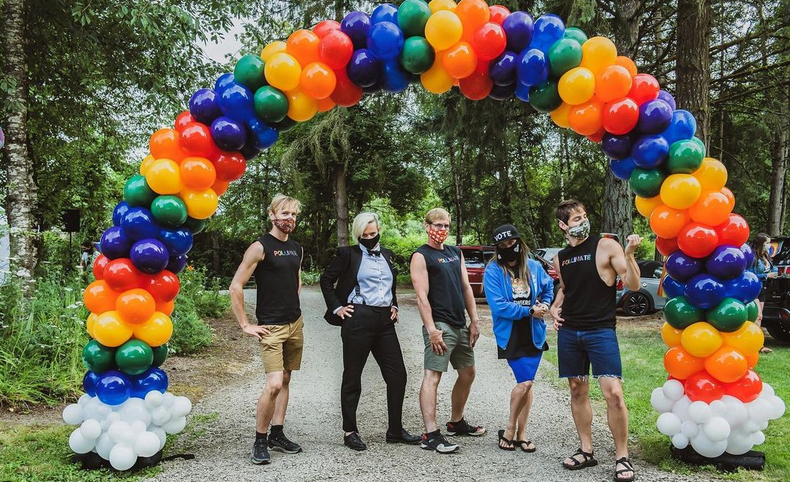 This crew of community leaders are ensuring Wine Country Pride 2021 is "bigger, brighter, bolder, gayer".
A Chat with Jim:
"Be that person for someone."
Jim Maguire is the Direct to Consumer & Hospitality Manager at Furioso in Dundee with a background in the Navy, tech and now wine. Jim leads the team at Furioso's tasting room and the wine club. He's a supporter of Pride and a member of the LGBTQIA+ community.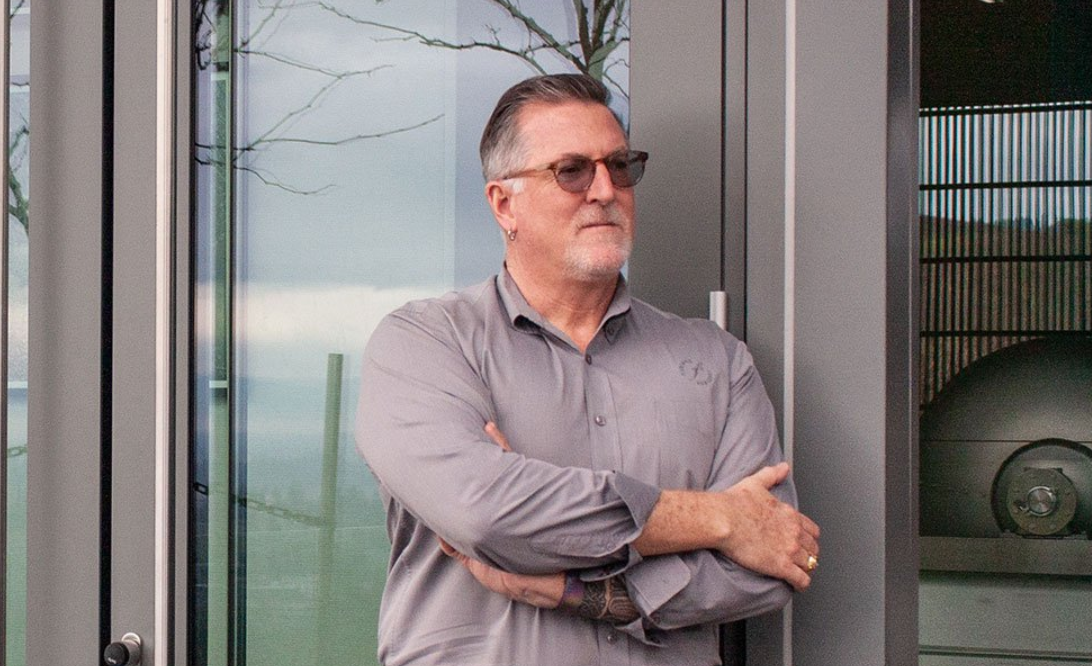 The team at Pollinate Flowers is giving Pride flags away to businesses in Yamhill County that want to show their Pride for the month of June. Pollinate Flowers has been a driving force for getting more businesses flying the flag to show that that they are safe and welcoming and that members of the LGBTQIA+ community will be treated with respect. It is a great way to make Oregon Wine Country a more beautiful place! Individuals and families can purchase flags from Pollinate Flowers (pictured below). 
Come and get your flag! The team at Pollinate Flowers has provided flags to local businesses to help them support Pride!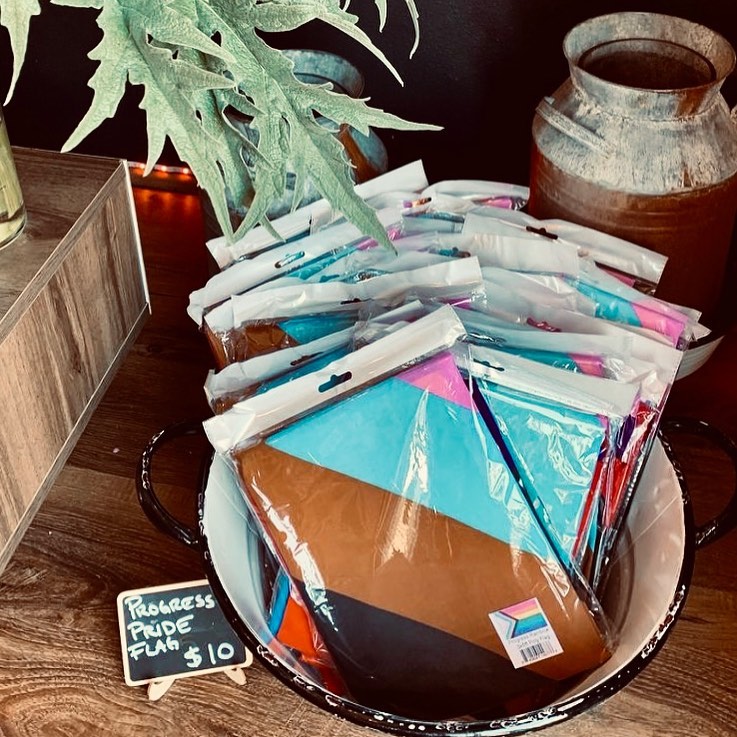 Want to fly a flag at home? You can purchase form Pollinate Flowers, including ordering via phone or email.
Several Oregon Wine Country venues are ready to help you quench your thirst this pride month with the Rainbow Quest! ????
Support LGBTQIA+ youth, enjoy delicious beverages and win prizes! From coffee shops to wineries, restaurants, and bars, during the month of June, several beverage allies will be slinging fun drinks to raise awareness and support for the LGBTQIA+ community.  You can enjoy Pride inspired beverages and $1 from each beverage sold will fund scholarships for graduating LGBTQIA+ students in our community. Visit ten of these great spots and get your Rainbow Quest card stamped at each one, and get entered into a drawing for a fabulous prize. Happy Pride!

Check out participants and all the details here!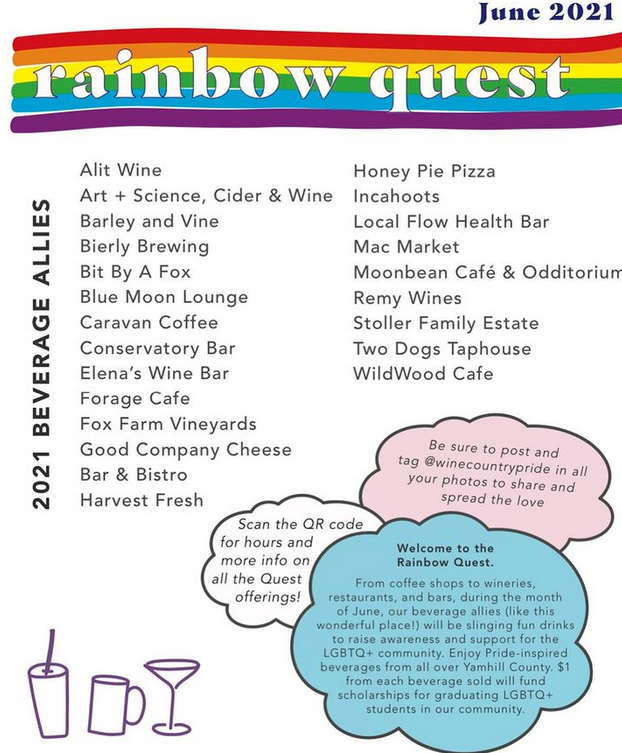 Fun delicious beverages, prizes, and supporting LGBTQ+ youth, its Rainbow Quest during the month of June!
Proudly hanging our Pride flag at The Dundee!
We at The Dundee can't wait to check out these events throughout June, but the LGBTQIA community needs your support and participation throughout the year. So if you're interested in learning how to keep the conversation going, check out PFlag's website. Learn how to continue supporting local businesses, and increase inclusivity and diversity in your life, as well as in your community. The Dundee is here with open arms to welcome you for all future stays!