Perhaps all wines created in the Willamette Valley are born from love. You don't produce the quality of wines we have in Oregon without pouring love into all aspects of winemaking. But when sitting down and chatting with Lois Cho, one of the founders of Cho Wines, love is the word that kept reappearing. Past, present and future, love is what helped Cho Wines face obstacles from juggling jobs, to raising three kids, and releasing their first vintage during a global pandemic. Read below to learn all about the Cho's journey, as well as how love served as a through-line for everything they have accomplished so far, and everything they still hope to achieve.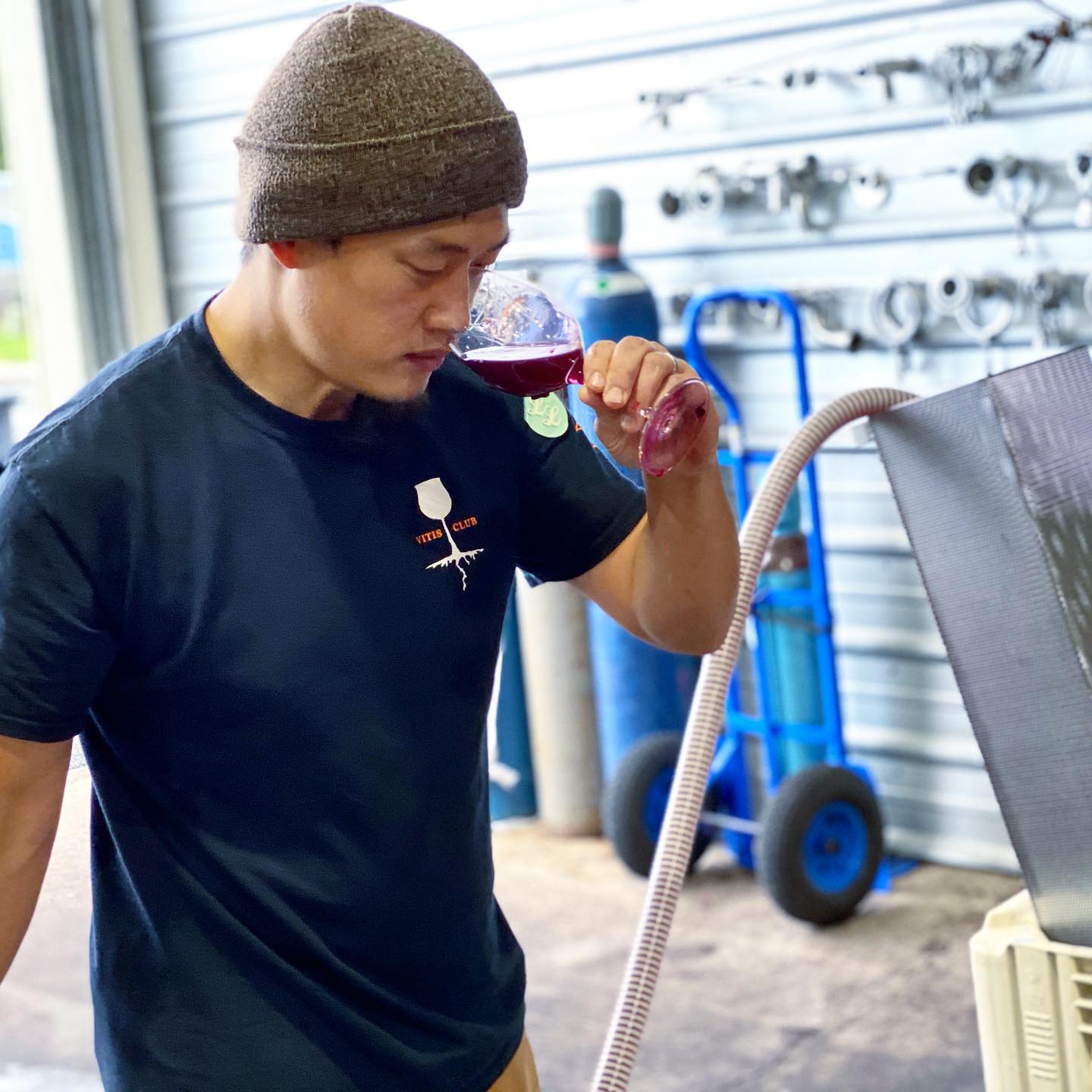 Dave Cho is the first Korean-American winemaker in Oregon.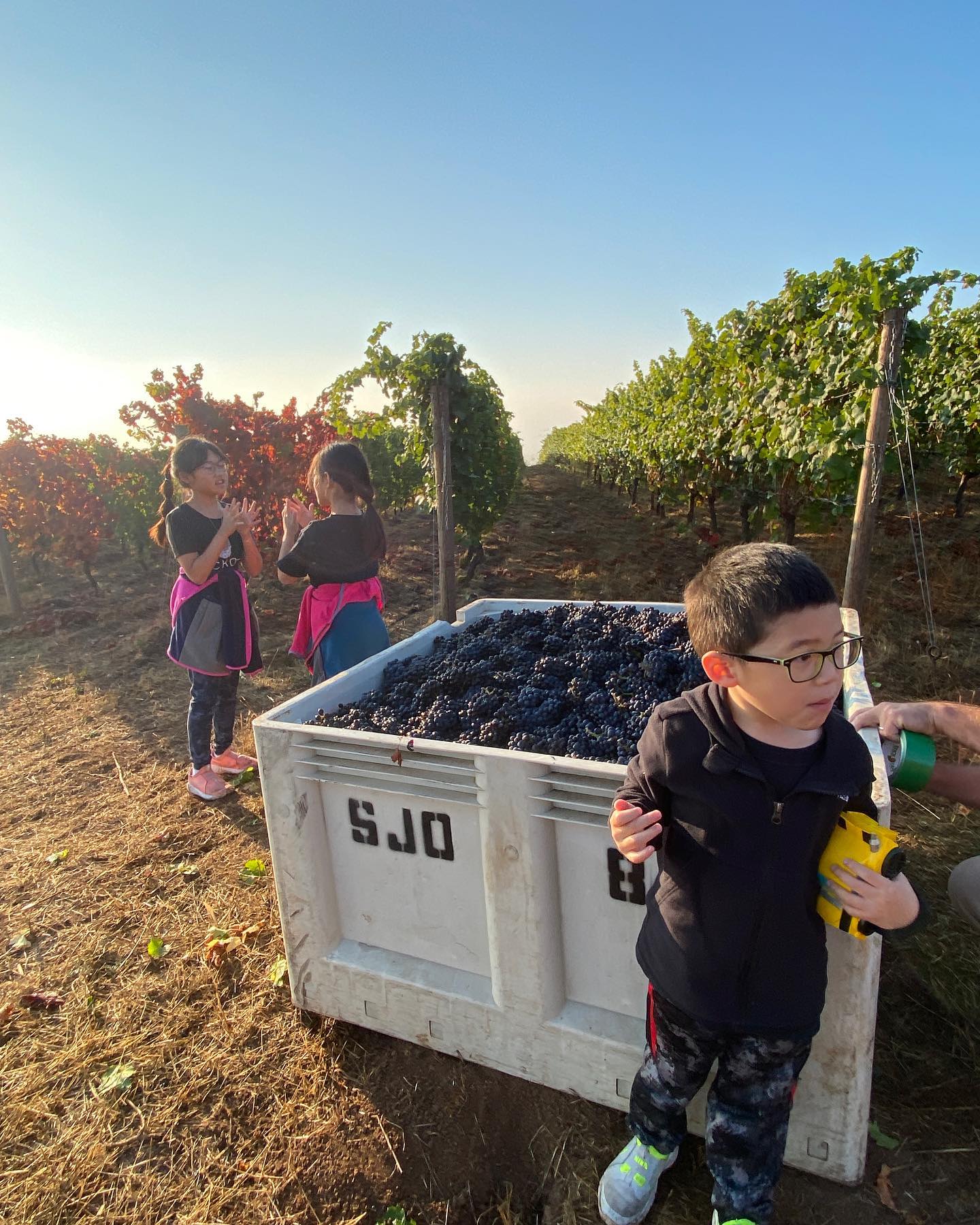 It's a family affair as the Cho's often have their three children experiencing the wine-making life. 
A quick internet search will show that Cho Wines has taken the wine industry by storm, having received 90+ scores by Wine Enthusiast and James Suckling for their first release in 2021. USA Today nominated them for 'Readers Choice 10 Best New Winery' category, and their sparkling wine made 'The Enthusiast 100 List' in 2022." Yet those impressive scores and accolades are not what Dave and Lois Cho began with when discussing their experience of starting a winery, because what matters most to them is not just how the wine tastes, but how it all came together.
As Dave poured the wines, Lois sat with us to discuss the origins of Cho Wines. "We started out twelve years ago," Lois said. "We were musicians back then, and we got into the wine business by playing at wineries. I was a Nurse Practitioner, and Dave was in grad school, but wasn't excited about it. So we decided he should quit grad school and instead find something to be passionate about." Dave tried a few different things, from writing his own music, to performing different sorts of musical gigs. "He was into home and craft brewing at the time," Lois said. "So one of the things he tried was volunteering for a harvest. That turned into a year of working as a lab tech in the wine industry, and that's when Dave said, 'You know, I think I really want to pursue this as a career.'" At this point, they had a 10-month-old, and Lois was also working full time, but they just said, "You know, we're going to do this," and they moved to Corvallis, sight unseen. This would turn out to be one of the best decisions they ever made as a couple, but they didn't know that yet. There was still a bumpy road ahead.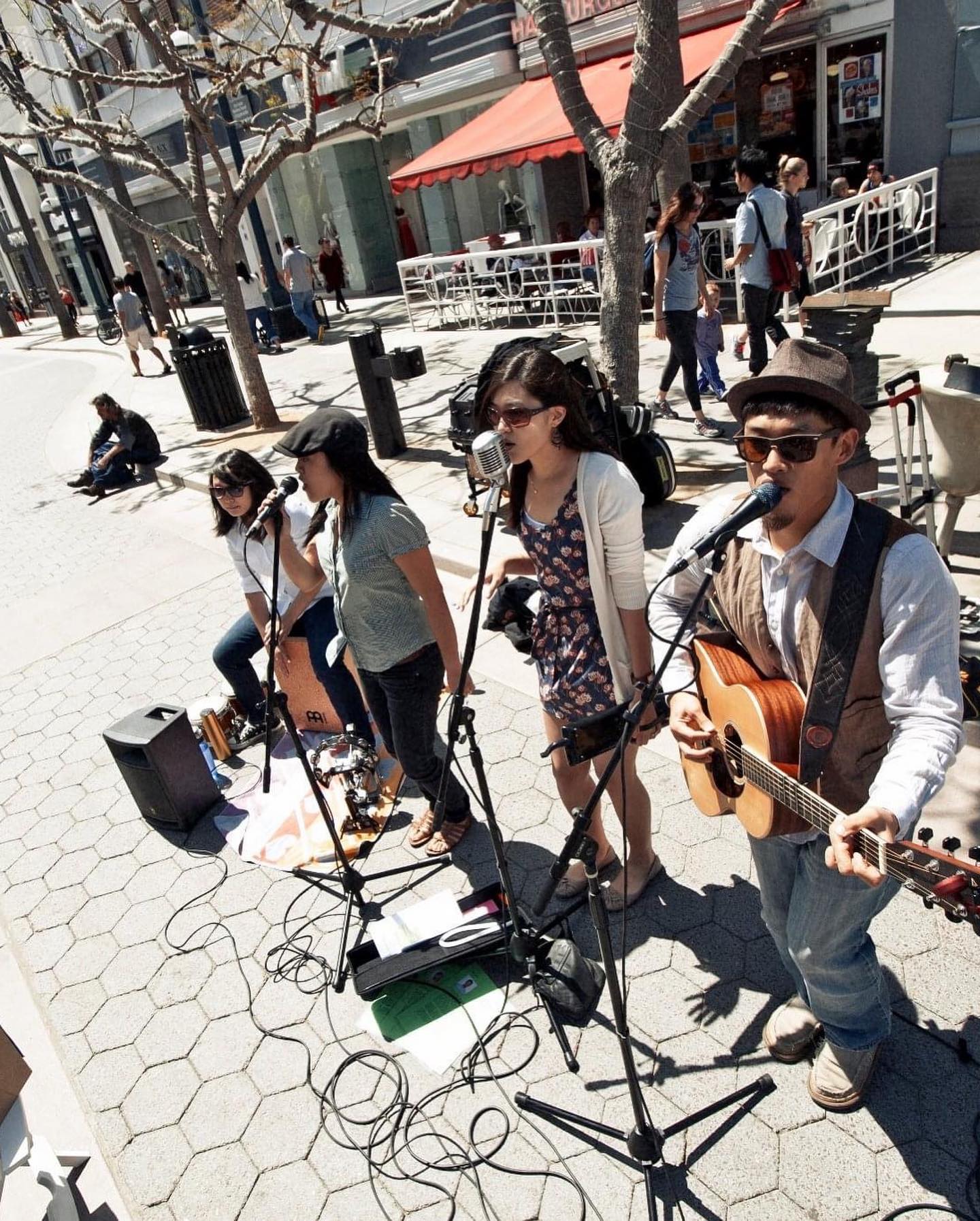 Much of the Cho's experience performing has transferred to the world of wine.
"Dave went to Oregon State University and studied wine making," Lois said. They had two more kids, and Lois kept working as a Nurse Practitioner to fund the wine education and activities. They then moved to wine country where Dave worked at Argyle and Stoller, and as they'd put the kids to bed, they would daydream about what it might be like to open a winery of their own. What would they call it? What kind of wine would they make? Could they live in a tiny house on a vineyard, or would they make it an urban winery in Portland? Three years after moving to McMinnville, however, the pressure had built up. They were juggling childcare, had moved states so there wasn't any family support, and working full time became more and more challenging on top of everything else. "It felt like a failure," Lois said. "I told Dave I felt like we were quitting, but I just couldn't do it anymore. So we moved back to California."
While this doesn't sound like a promising step in the Cho's journey to making world-class wine, this up and down road eventually paved the way for what would be the foundation of their success. "It sounds cheesy," Lois said. "But it turned out to be all about love. When Dave said he wanted to leave school and do something else, I was able to support him so he could follow his passion. Then when I said it was too much and I wanted to go back home, Dave supported me. Every part of our journey was made with love, and we put each other first."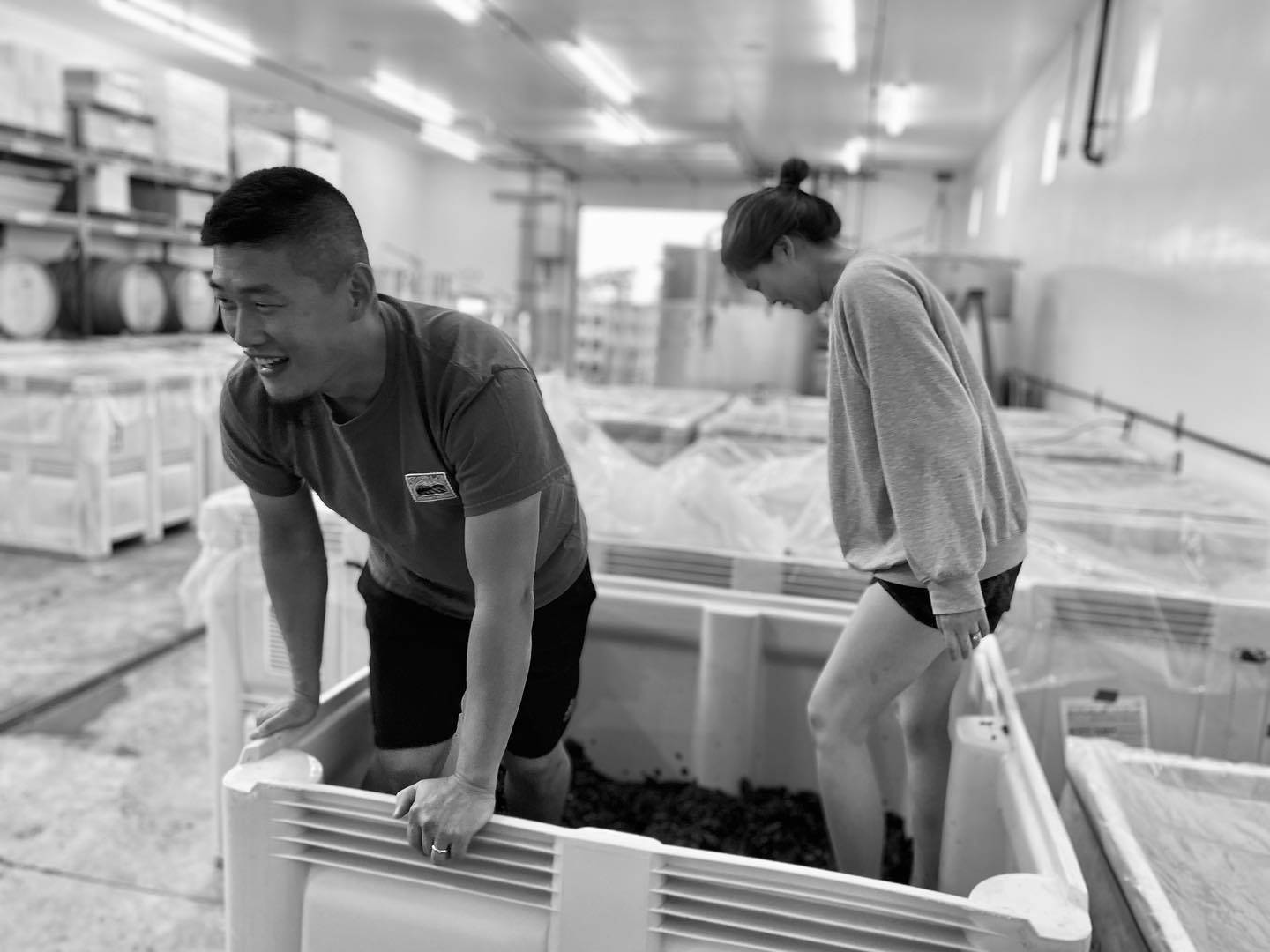 Dave and Lois are the embodiment of hard work, determination, and joy.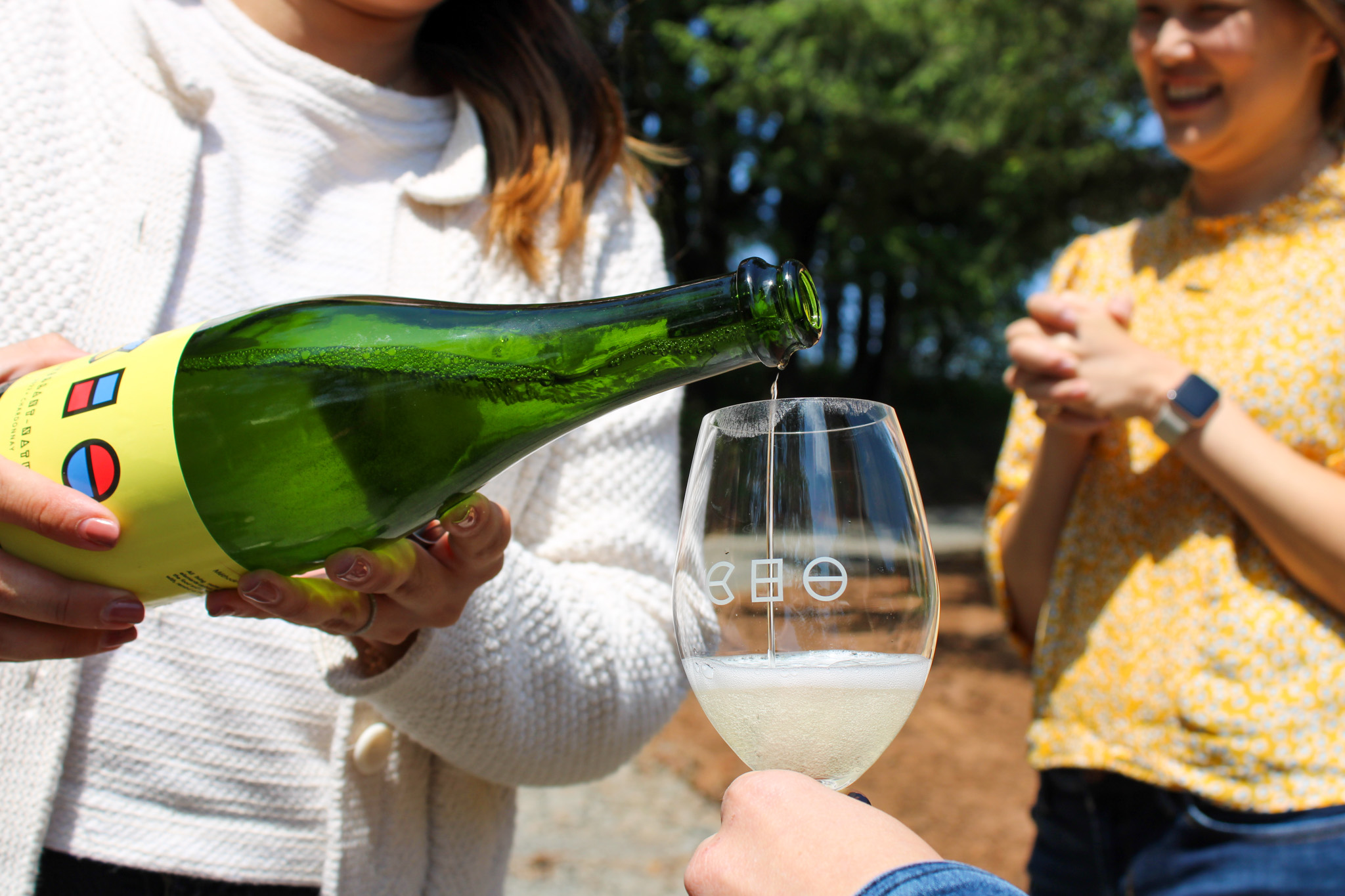 As a winemaker, Dave has a fondness for sparkling wine and believes Oregon has the potential to become a world-class producer. 
So… how does this lead to Cho Wines? Not long after moving back to California, the pandemic hit. And though Dave had the kids working from home, Lois mentioned that this might actually be a good time for him to make his wine. In California, they had family support, so Dave could travel back and forth, making his wine while still leaving Lois with help. Dave agreed and they soon found out this schedule worked well for them. Did that mark the moment from which it would all be smooth sailing? Not quite. "We started in 2020," Lois said, "which not only meant the lockdown but massive wildfires as well."
Since Cho Wines opened during such a tumultuous time, we asked Lois what she thought was the secret to their success. "Social media played a huge role," Lois said. "Instagram became really important in getting the word out." It makes sense when you think of the fact that over 700 wineries exist in the Willamette Valley. It's daunting to think how one might make their individual winery pop into the minds of Willamette Valley visitors. "On Instagram," Lois said, "people were really engaged with us, and we ended up pre-selling over half of our inaugural release online." Again, talk about love! Cho Wines had the endless love of their online supporters from the very beginning. "Tiktok also played a huge role," Lois added, because a video of Lois went viral, eventually leading to the Cho's being featured on The Today Show. You can watch that video here.
In this way, Cho Wines is a symbol for the interest younger generations still have in the wine industry, and how their ability to use social media to spotlight a particular place can sometimes outshine even high scores. (With that said, don't misunderstand, the Cho's are thrilled for the high scores as well!)
After five months of flying between Oregon and California, Dave and Lois found the property the winery now exists on. "It had everything we wanted… except for vines planted," Lois joked. "But I fell in love with it." The Cho's moved back to Oregon, and the soil scientist who checked out the property couldn't believe the diversity that existed in the 16 soil pits he dug. "We knew if we didn't do this now, in ten years we'd regret it," Lois said. "So we took the plunge and made this both of our full time gigs." The property was covered in blackberries. "We literally had to machete our way through," Lois said. "We planted in the fall, and then again in spring. And up the gravel road there's an incredible view of Ribbon Ridge where you can see to Forest Grove."
Soil testing unveiled a wide diveristy of soil types at the vineyard.
At Cho, wines that are labeled with the classic Oregon wildflower logo are made with classical winemaking techniques. The popping colored logos are Dave's experimental wines from Piquette, to Pet-Nats and coferments.
So what's next for Cho Wines? The short answer is: a lot! The official tasting room is currently under construction, with the hope of opening next year. And there are already countless events in the works for the Cho Wines.  This August, Lois and Dave are planning a "Camp Cho" weekend event, which involves a full catered dinner, sunset watching at the barn, and… wait for it… a silent disco! In addition, Lois has started a non-profit organization called, Oregon Asian American and Pacific Islander Food and Wine, where she highlights non-traditional food and wine pairings via a dinner series. "We hosted our first event at the Stoller event space in May," Lois said. "And it sold out with over 1,000 people. We had 10 Asian Pacific Islander (API) chefs and 5 API winemakers from the valley, and we've had (and will continue to have) several dinner series, the first one of which (for you Top Chef fans out there) included Chef Mei Lin, along with wine paired by Peter Cho from Han Oak." Needless to say, what an epic meal!
Building the tasting room is scheduled to be complete in early 2024.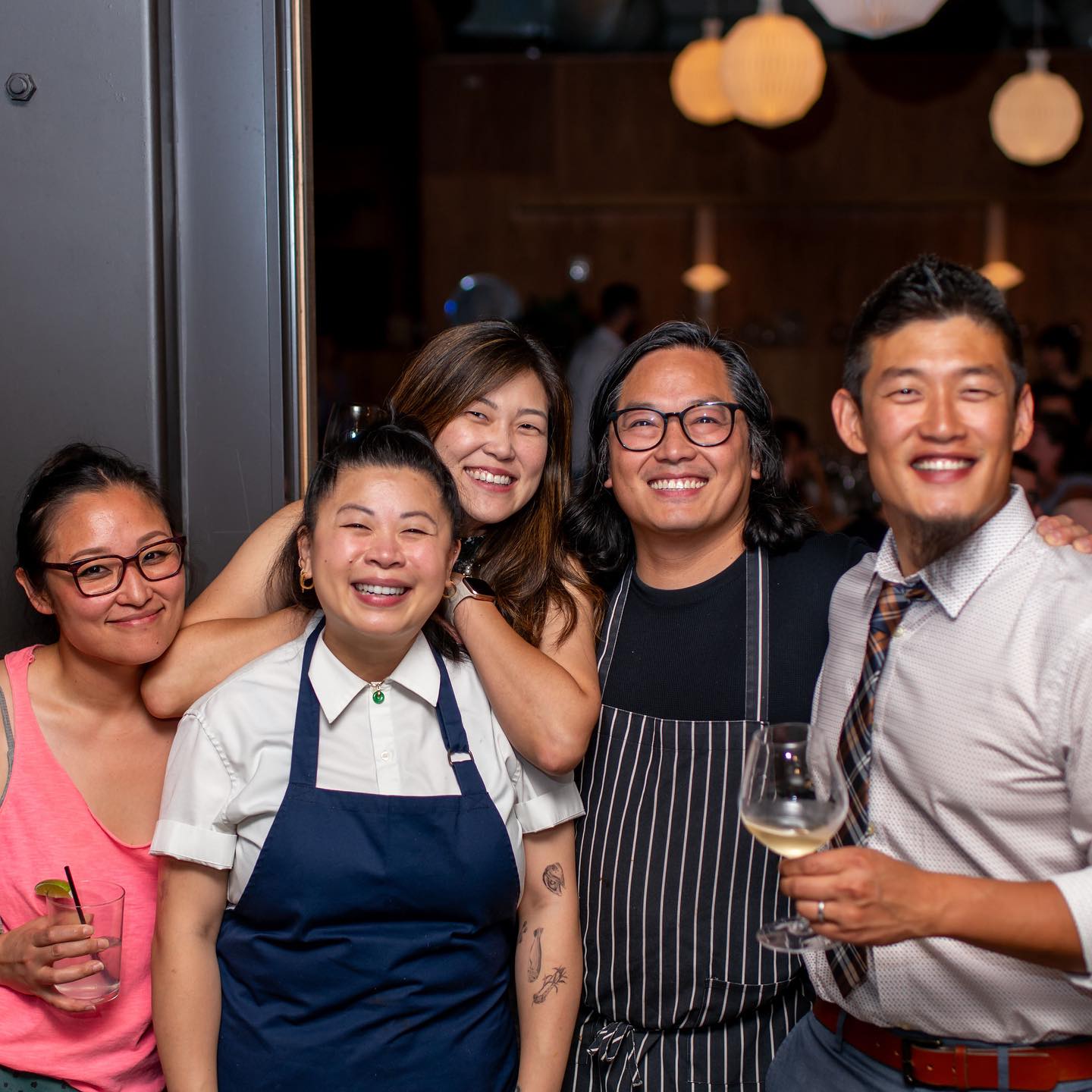 The first dinner series with some very special guests!
Until the tasting room is open, guests can enjoy tastings in the galmorous tent.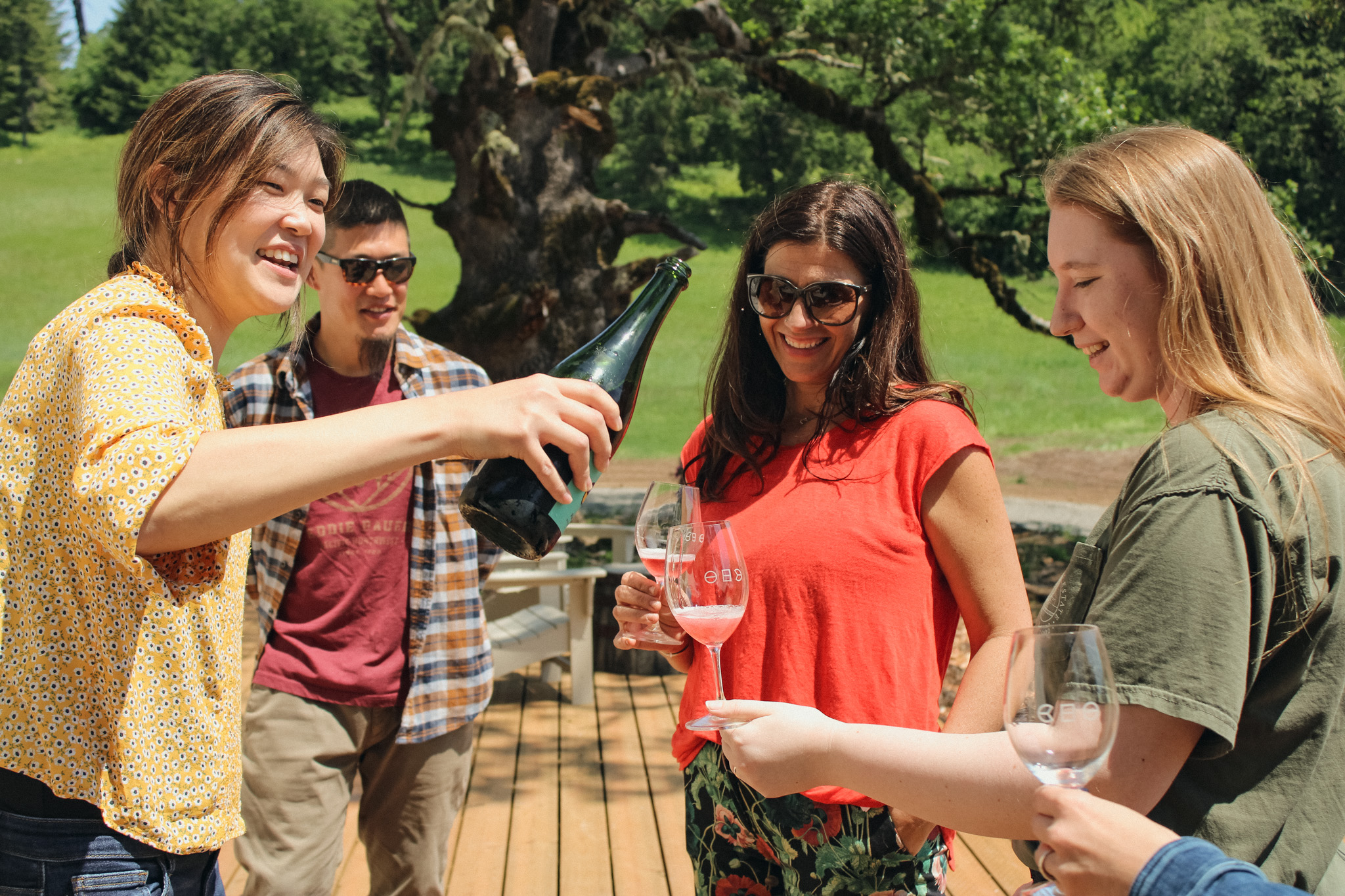 The love the Cho's have for what they do shines through every moment. 
The philosophy of Cho Wines is to create harmony with nature, and approach the wines like the Cho's approach all things: with love. Even how they're planning to design the winery comes with love. "We're keeping the Savannah Oaks," Lois said, "because they're native to Oregon. We want to keep the natural topography and help it grow by removing the non-indigenous plants that compete with the Oaks. Then, with that new cleared space, we hope to host picnics and add a hiking area. But what's exciting is we have our whole lives to keep expanding."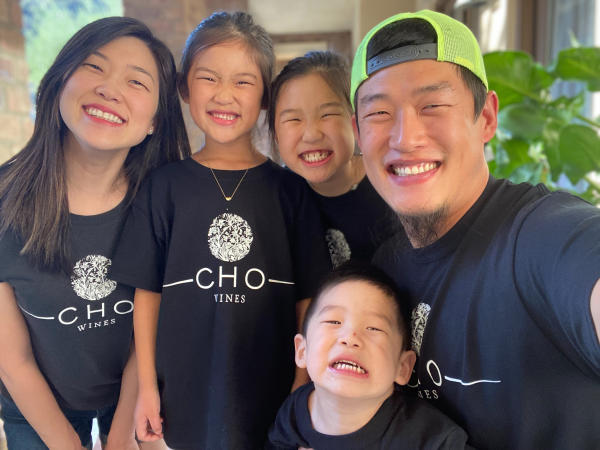 The Cho family is excited to produce something that brings people together and finding common ground.
Cho Wines currently has 7.5 acres planted, with the hopes of eventually reaching 15. The next batch of wines will start to include "Dave's experimental methods," but their tried-and-true traditional Oregonian selections will remain on the menu as well. Until the official tasting room opens, you can sample their wines beneath the Savannah Oaks by a warm fire if the air gets chilly, or under a classically Oregonian Yurt. It feels like camping, and you'll see for yourselves why the Chos didn't give up on their dream, despite the roadblocks they had to face.
A reservation at Cho Wines is just a phone call or online booking away, and don't forget to reserve a room with us at The Dundee for an easy trip back and relaxing evening!