The hours of sunlight might be getting shorter, but activities are only picking up in Dundee. Fall and winter mark some of the most beautiful months to get the real Oregonian experience, and when the rains return, winemakers move their events indoors, swapping out picnic table tastings for gourmet winemaker's dinners and educational tastings. So if you're hoping to keep the momentum of summer going by participating in winter this year, here are a few of the exciting events happening throughout the valley from November 1st to New Year's day.
1. Friendsgiving With Us!
Nothing says making the most of winter like showing thanks and gratefulness to your friends and family. So it's probably not a surprise that there are multiple Thanksgiving events around Dundee this year. Our top recommendation (no shocker here) is to join us at The Dundee for a Friendsgiving extravaganza at one of our in-house tasting rooms, Dundee Wine Library.
This November 19th The Dundee Hotel is partnering with Dundee Wine Library (as well as several local artists) to create a Friendsgiving to remember. The event will include a seated tasting that showcases the world-class wine of the area with varietals and vintages chosen specifically to pair with holiday themed bites, hand-crafted by local chefs. In addition to the tasting, guests will get the opportunity to check out an "art gallery" from the 2022 wine harvest and vote on their favorite pieces.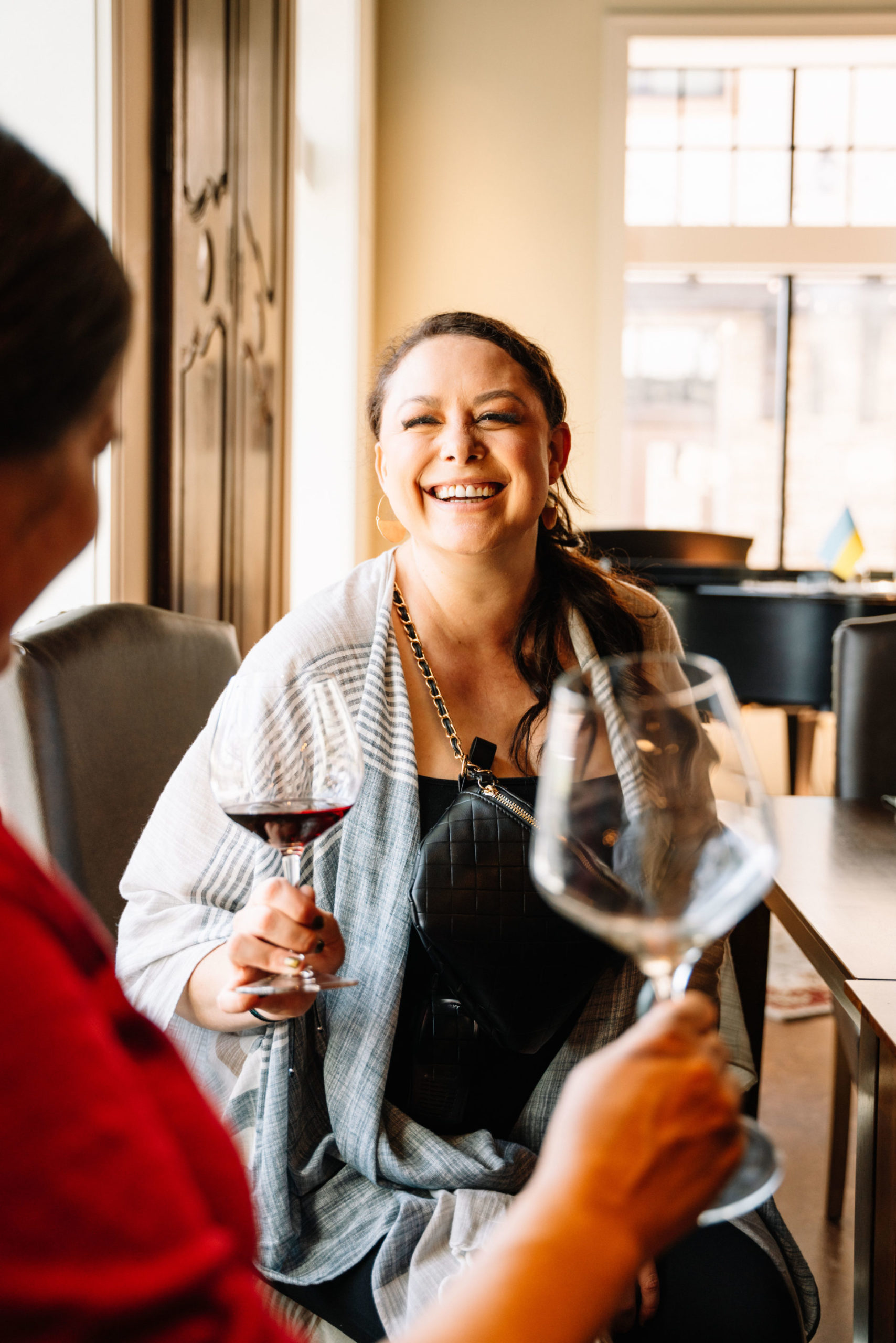 Enjoy a progressive tasting at the Dundee Wine Library—paired with hand-crafted Thanksgiving themed bites.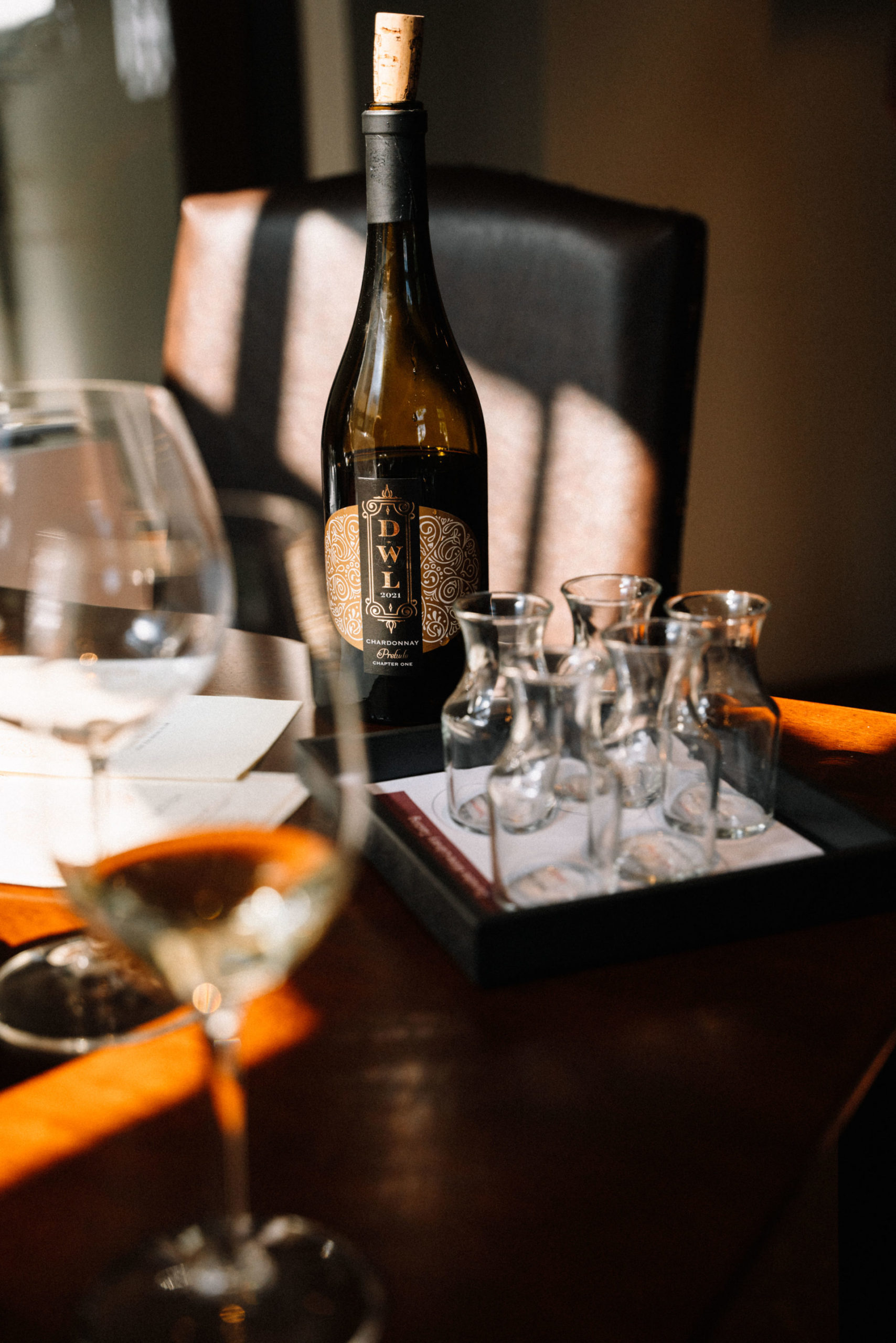 Great wine paired with delicious bites, beautiful art, and a cozy fireplace! So, eat, drink, and enjoy in the spirit of the holidays and gratitude for friends!
The Dundee recruited artists to observe the 2022 harvest and create art inspired by the buzz and the beauty of the harvest. Their work will be on display during the Friendsgiving event and a favorite piece selected via votes.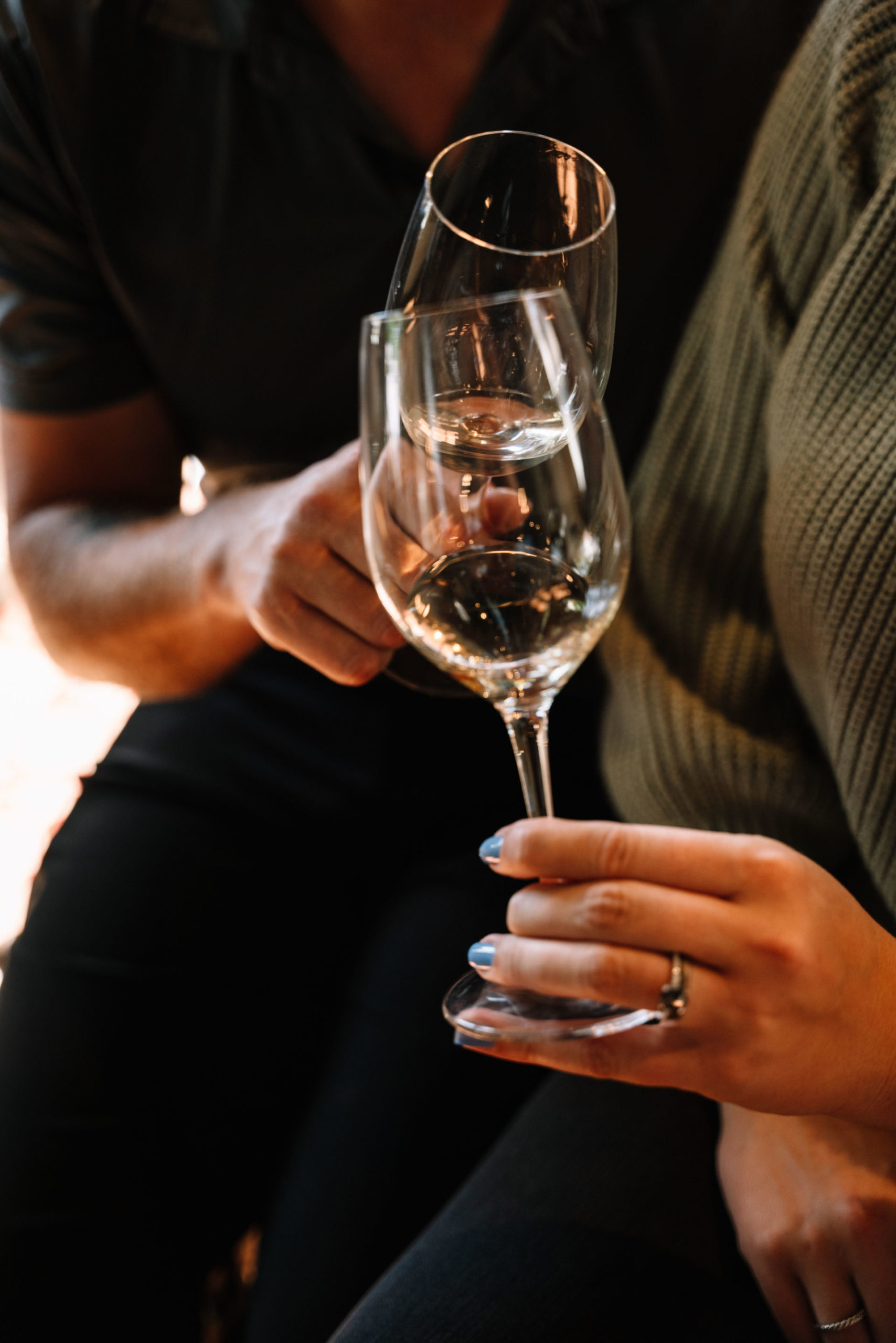 Find the wines that pair best with gratitude!
3. Comedy in Wine Country
As much as we may hate to admit it, sometimes things can get a little tense around the holidays, and often the best remedy for that kind of stress is laughter. Luckily for us, "Friday Night Stand Up" is returning to McMinnville on December 3rd, featuring comedian Becky Braunstein (Netflix, TBS, Hulu) amongst others!                                                                                                                                                                           
 4. Holiday Fairs and Festivals
If we were to list every holiday festival happening in the area, this post would be too long for our blog! So while we are going to list a few options below, check out the websites of your favorite restaurants and wineries and discover if any of your go-to spots are holding special events.
In the meantime, however, we suggest you check out…
Canby's Winter Fair and Holiday Market (December 2nd)
The Aurora Holiday Flea Market (December 3rd and 4th)
The Handmade Holiday Bazaar in Yamhill (December 4th)
Wreath Making Workshops in Yamhill (November 20th)
The Yamhill County Fair and Rodeo's Annual Christmas Show (December 9th -1 1th)
"Santa's Parade and Tree Lighting Ceremony" in McMinnville (November 25th)
The Gallery Theater in McMinnville Presents "A Christmas Carol" (November 25th-December 18th)
The Holiday Market at The Dundee Hotel (November 25th + 26th, and December 3rd)
Gather in front of the Cozine House downtown McMinnville for caroling, hot chocolate and the annual tree lighting ceremony.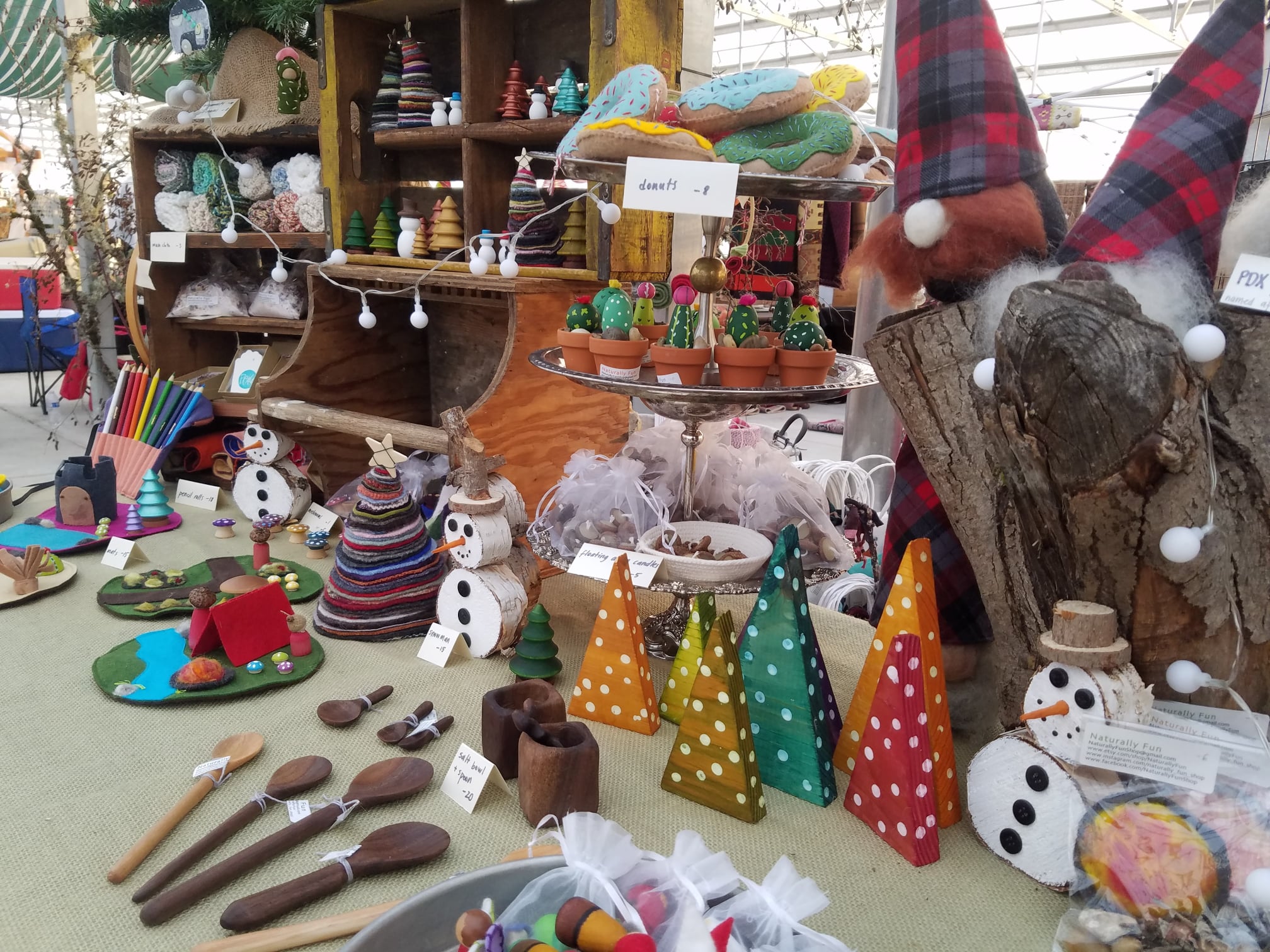 The Aurora Holiday Flea Market, discover one-of-a-kind treasures!
5. Adventure Through The Area
Yes, the temperature is dropping, but nothing says you belong in the PNW like getting outside on a chilly day and refusing to let winter keep you stagnant. If that sounds like you, we recommend attending the 16th annual "Gobble Run/Walk" in Sherwood, and the "Give Cancer the Bird 5k" in McMinnville. Support good causes during this time of thanks and receive the added bonus of the perfect Oregonian way to explore.
6. The Olive Oil Festival at Red Ridge Farms
Every November, Red Ridge Farms holds their annual Olive Oil festival. For the full month you can attend special tours, classes, tastings, and gardening workshops. And if you're looking to buy holiday presents for loved ones, you can't go wrong at their gift shop which offers countless olive oil based products, cookbooks, lotions, and beverages, amongst many other things. Bonus: Red Ridge Farms is attached to Durant Winery, so if you attend the festival, you might as well stop for a glass and take in the beautiful fall vistas.
Durant's Olio Nuovo Festival celebrates the season's freshly milled Olio Nuovo (new oil), taste the extra virgin olive oil and tour the mill.
Visit the local marketplace with like-minded food producers, live music, wine by the glass and bottle, and food carts each Saturday & Sunday in November.
7. Winery Events
Throughout the fall and winter wineries across the Willamette Valley hold special parties and events. From Winemaker's Dinners to annual events and holiday-specific pairings, take advantage of Cellar Season and turn your tasting into winter-fun in wine country.
While your options are seemingly endless (research here), here are a few we look forward to: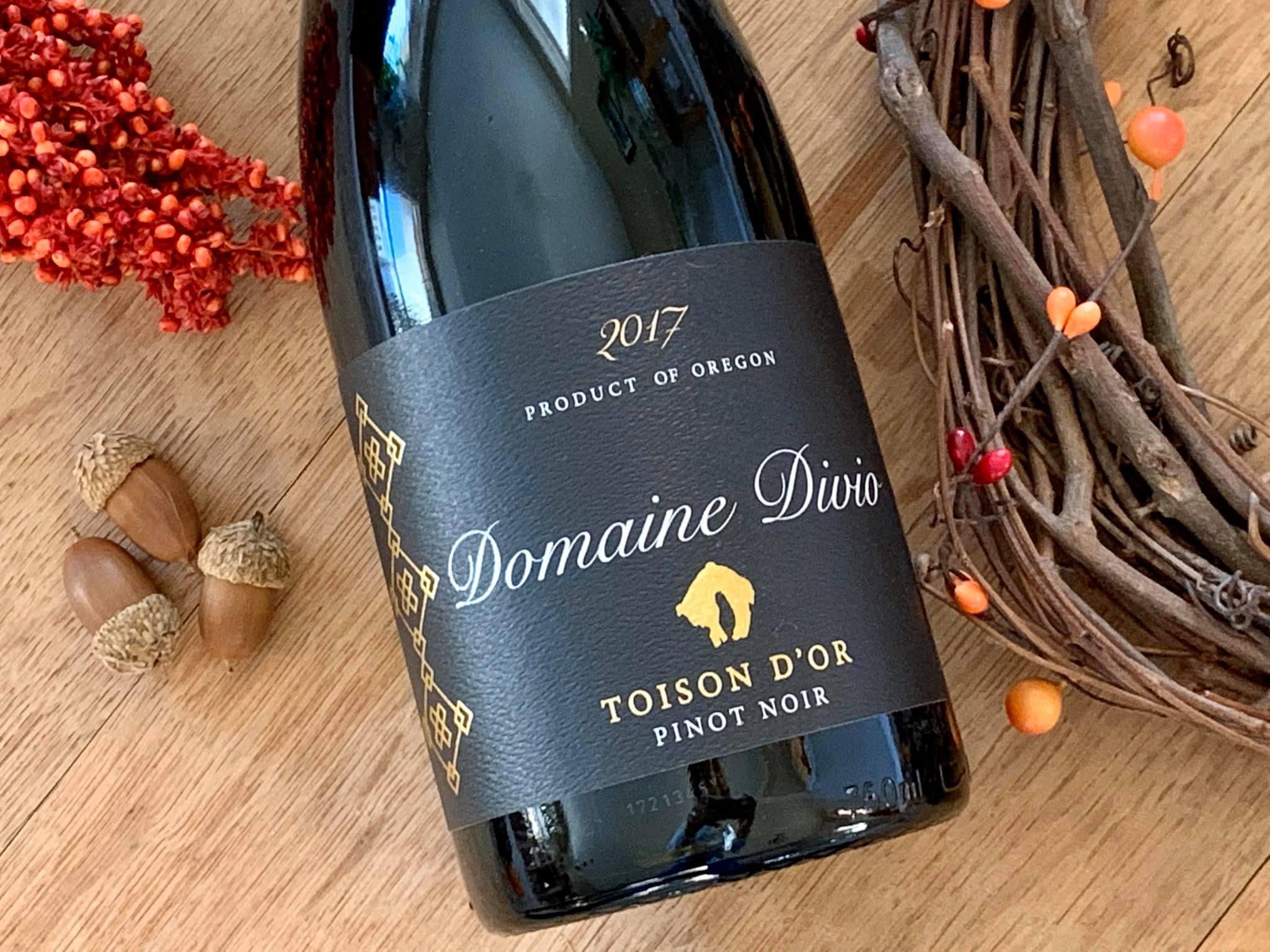 Domain Divio's anniversary party includes gourmet treats and the much-anticipated release of their 2020 Gregory Ranch Pinot Noir.
Rosmarino serves 5 course dinners with wine pairings every Friday and Saturday, the menu changse every week.
Try Springhill Cellar's delicious cider-like semi-sweet cloudy pinot Gris Federweisser at their Federweisser Festival alongside infamous food choices and traditional oom-pah-pah music during the day.
8. New Year's Eve
New Year's Eve can be a lot of fun, but also a lot of pressure, which is why at The Dundee Hotel we offer balance. Celebrate by partaking in a gourmet dinner at one of our famous local eateries, while also keeping the stakes low to either venture out later that evening or return to your room and ring in the new year snuggled up in a warm blanket with some wine (as always, doggos are welcome, too!) Check out our packages, great for a holiday or New Year's getaway, or check out this database of events and celebrations in the Valley.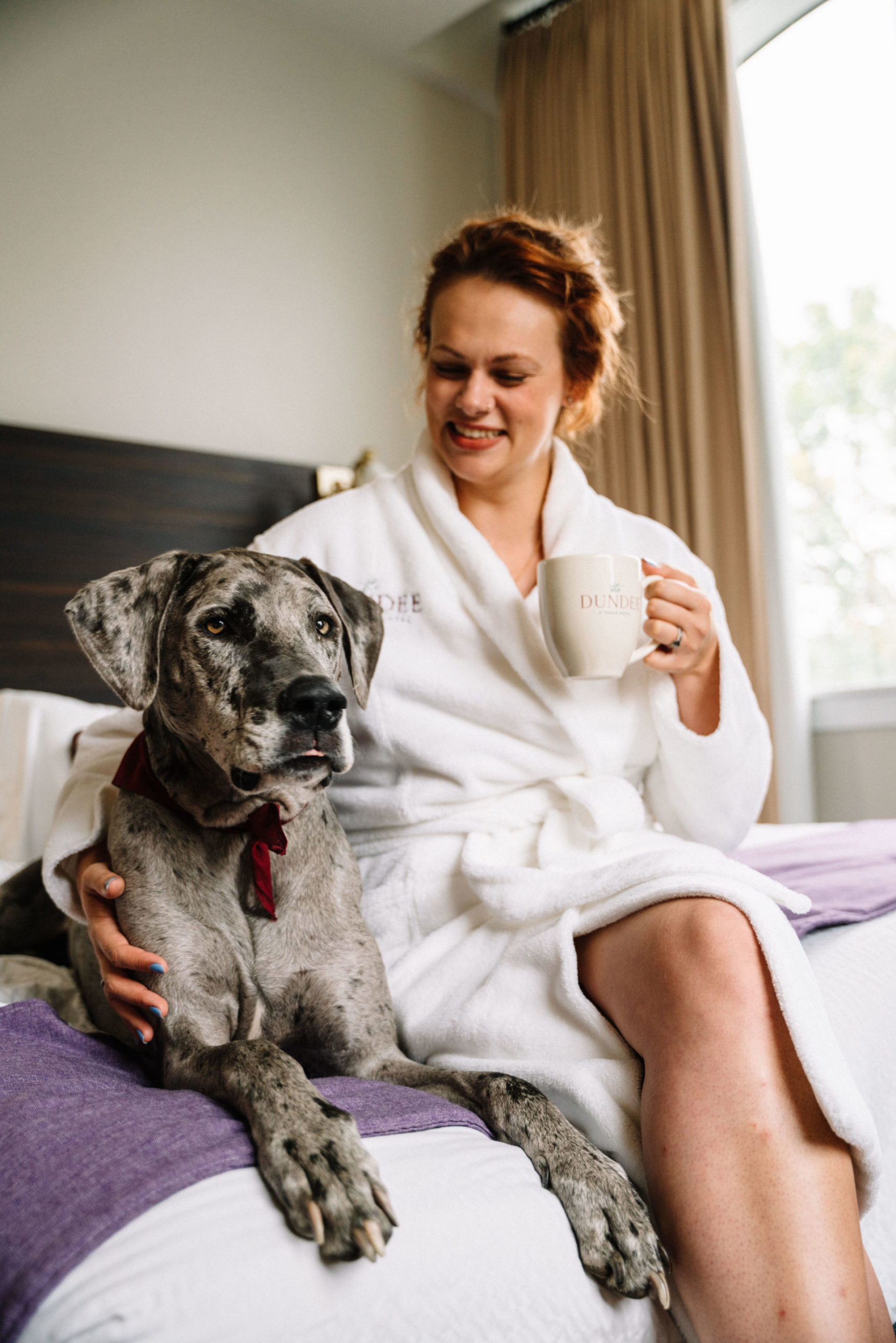 Kick off the new year with time and space for restoration.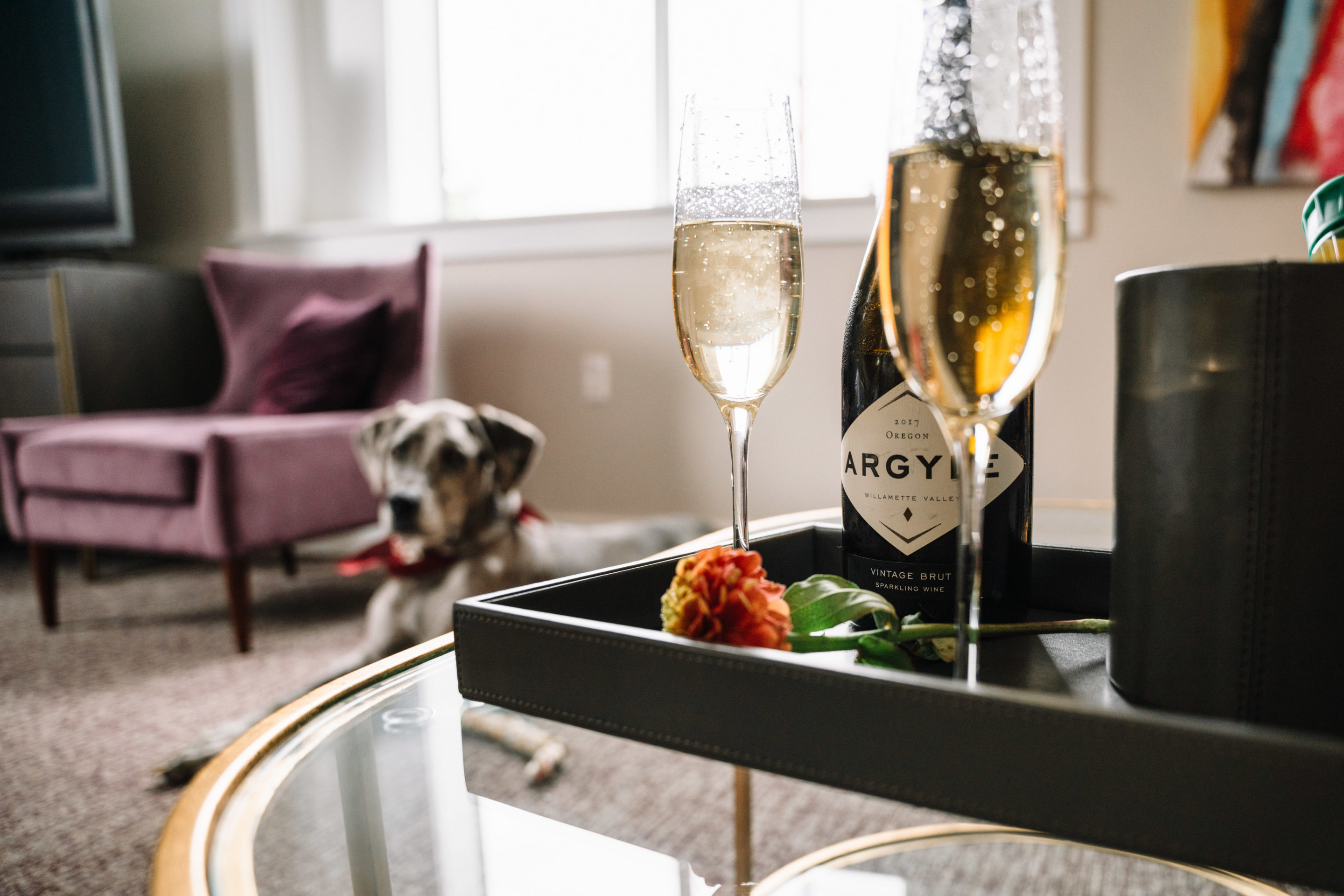 There are so many opportunities to taste and experience bubbles in the Valley, or you can order a bottle to enjoy in your room!
*Whether you choose to participate in all of these events, one or two, or just come visit and stay warm inside your room, we at The Dundee Hotel can't wait to see you here this Holiday Season!
Book your room today for any stay through December and save 15%, book with the button below, or use code HLDAY22!