March marks Women's History Month, and we at The Dundee thought there was no better way to celebrate than highlighting some of the amazingly talented women that have shaped Oregon's wines and continue to make the Willamette Valley so special.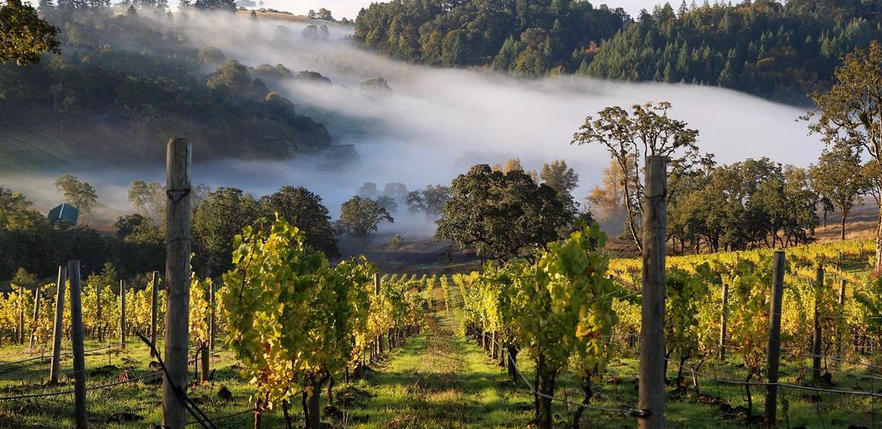 The views at Maysara are incredible! A family winery, three daughters each play essential roles in running the winery.
We begin with Maysara Wines, whose philosophy says it all: "Pure, female-made biodynamic wines, crafted in harmony with the land we farm." Maysara is known for their impeccable and sustainable approach to wine, alongside a firm belief that most of winemaking happens in the vines. No short cuts are ever taken in crafting their grapes and certainly no chemicals are ever used. Instead, those at Maysara grow medicinal herbs and dynamic flowers to create compost teas. The resulting humus is then re-inserted into the soil, ensuring longtime vine health.
Maysara Wines is run by Iranian Immigrants Flora and Moe Momtazi, while their three daughters play essential roles in every aspect of the winery. Tahmiene is Maysara's main winemaker, and she was awarded #14 on the Wine Spectator's top 100 list during her second year into the job. Her sister Naseem is the national and international sales manager, while Hanna is the events and hospitality manager.
Moe explains their journey from Iran to Oregon on the Maysara website: "We escaped through the mountains of Pakistan, ended up in Spain, then on to Italy. We entered the USA through Mexico and I filed for political asylum." Wine had always been a part the Momtazi family though, as Moe's father and grandfather had both grown wine in Iran. "Maysara" itself is an ancient Persian term for "winery." So the three Momtazi sisters now mark the family's fourth generation of wine growers. Reservations for tastings can be made on their website, as well as more information about the growth and evolution of the winery.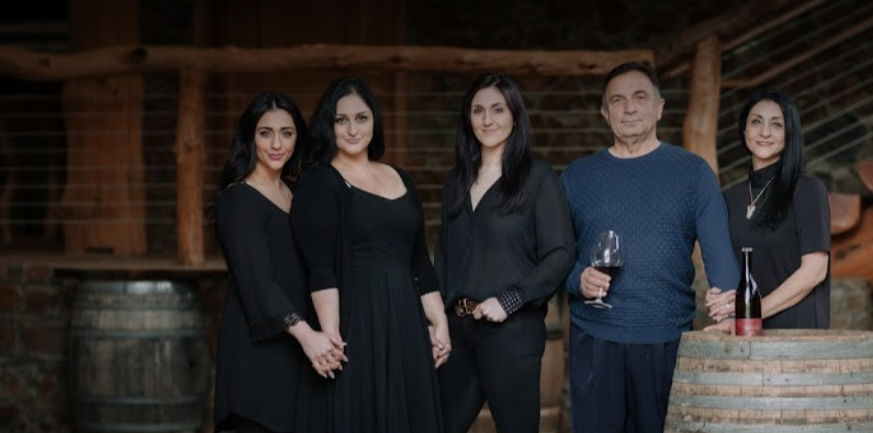 Co-Founder, Flora and Moe Momtazi built Maysara, their three daughters have key roles, Tahmiene is Maysara's main winemaker, Naseem is the national and international sales manager, and Hanna is the events and hospitality manager.
Now, if you're one of those people who has found yourself in Oregon without realizing it's the land of Pinot Noir, you might be wondering what else is available for you. Well guess what? If you're a No to Pinot you still have plenty of options! Visit Leah Jørgensen Cellars, Oregon's premiere producer of Cabernet Franc. Owner, winemaker, and all around "Pirate Princess," Leah Jørgensen worked for several PNW wineries before opening up her own. As a graduate of Sweet Briar, a women's college in Virginia, Leah is no stranger to the success of female-focused operations. She combines her love for the area with her training in Enology (the science of wines) and Northwest Viticulture. She also draws inspiration from her mother's winemaking heritage in Italy and Austria, as well as her father's farming heritage in Denmark and Norway. Cabernet Franc is Leah's favorite though, which she considers "the ultimate Cinderella grape." Curious what that means? Only one way to find out, go and taste Leah's wines!
Remy Drabkin of Remy Wines, "sharing the love" at her tasting room in McMinnville.
No stop to the Valley would be complete though without also checking out Remy Wines, especially since the tasting room is less than five minutes from The Dundee. Remy Drabkin knew she wanted to be a winemaker when she was eight years old, and had completed three harvests by the time she turned seventeen. She studied wine abroad to return with international experience that she then applied to Oregonian soil. Remy describes her wines as having an "old world style philosophy," inspired by the Italian families who lived nearby as she grew up. Remy has been dubbed a top producer of non-traditional varietals (I mean, is that intriguing or what?) focusing on Lagrein, Dolcetto, Sangiovese, and Barbera. And if you're looking for something specific for Women's History Month, we recommend Remy's "Three Wives: Wines without rules," which she considers her playground for experimentation. Check out the "Three Wives the Movie" short film (bleow). One thing that never changes though is the superb quality of the wines, worthy of the Willamette Valley's reputation.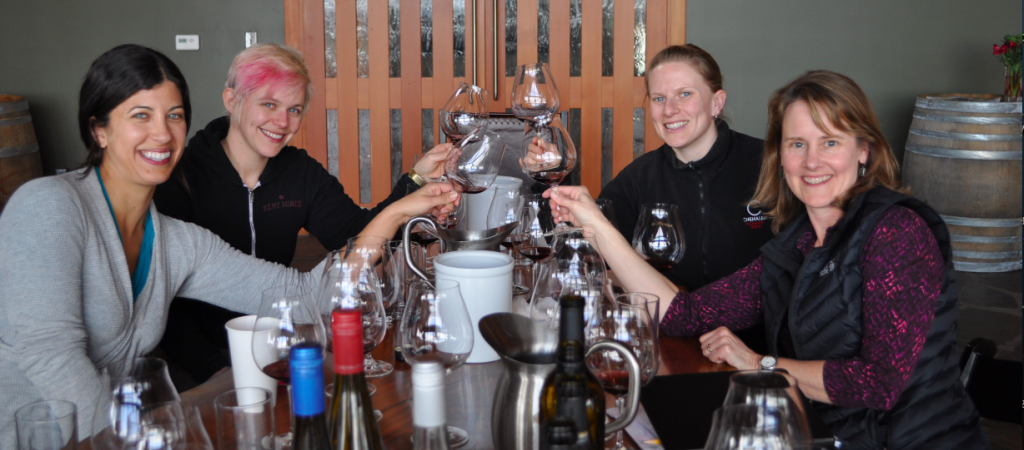 Melissa Burr, Remy Drabkin, Wynne Peterson-Nedry and Lynn Penner-Ash, left to right, raise a toast during their women winemaker roundtable March 18, 2013 at Penner-Ash Wine Cellars in Newberg, Ore. (Photo courtesy of Katie Bray/Watershed Communications)
Support Oregon Wine and women's health care with GET IT GIRL wine, the brainchild of Wild Fang and Union Wine Co. They donate 100% of profits from the wine directly to Planned Parenthood, with the goal of raising $100,000. A party for your tastebuds and your healthcare, the wine is a white wine blend, grown and harvested in Oregon, with notes of lime, melon and jasmine.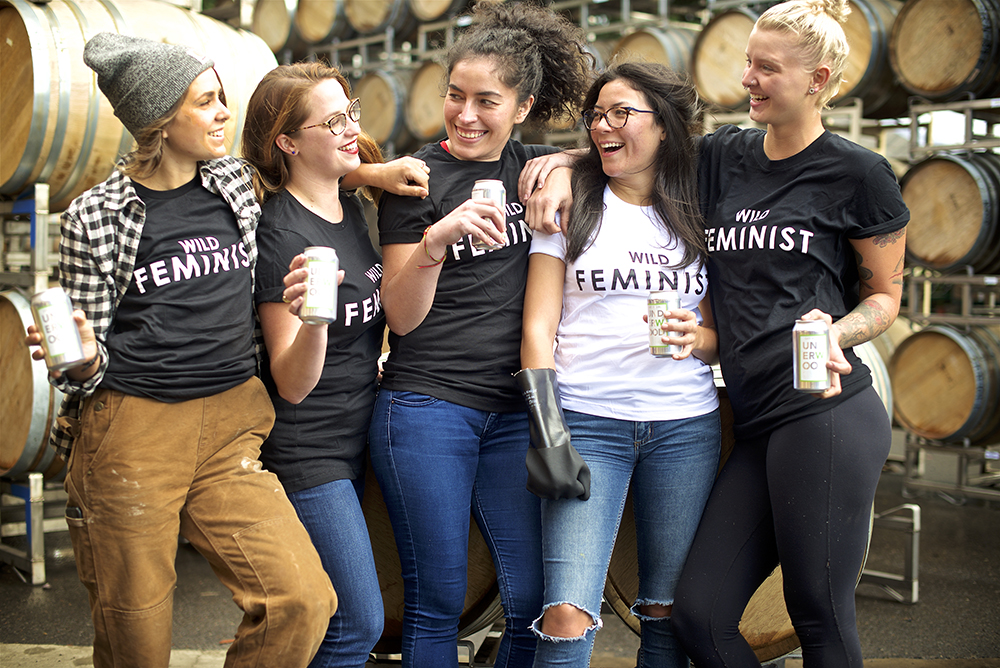 Get it Girl Wine, the brainchild of Wildfang and Union Wine Co. pairs great wine with supporting women's health care.
Oregon can boast at least 39 head winemakers who are female, and yet that represents only about 10 percent of those all-important jobs within the state's wine industry. Although March is Women's History month, anytime of year is a good time to learn more about Women's past and present influence on Oregon wine.